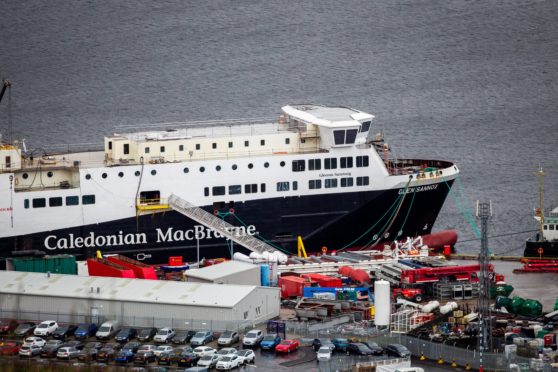 The four-year delay in bringing the Glen Sannox into service on the Isle of Arran route has cost businesses there around £20m, islanders say.
But there has also been a human cost, as cancellations to the service, which currently uses a 27-year-old ferry, have seen islanders miss hospital appointments, family gatherings and other important appointments.
Islanders say the new larger vessel will be both more reliable and better able to cope with rough weather, so will suffer far fewer cancellations.
Calmac figures show that 292 sailings – 6% of services – on the Ardrossan to Brodick route were cancelled between December 2018 and November 2019, most due to bad weather.
Cancellations have a direct impact on residents and businesses and the delayed arrival of the new boat has been a huge frustration. Oesophageal cancer patient Neil Arthur, 72, revealed that he missed a scan to check his progress last year.
Neil said: "My ferry to the mainland for a hospital CT scan was cancelled, leaving me and others stranded on the island. Three of us relying on that boat were cancer patients, the other two were going to Crosshouse Hospital in Kilmarnock for chemo.
"Attending scans and treatment are all vital steps on the road back to health. So also is getting chemo on time. Missing a scan can mean the difference between moving from one stage of cancer to another and not allowing the doctors to plan and act on it immediately.
"If you can't leave the island you then have to ask for another scan as soon as possible, book a place on the ferry and hope that it too, will not be cancelled.
"The ferries breakdown because some are 27 years old and more. Their lifespan is 25 years."
Neil is six months into recovery from cancer. Arran cancer patients are transported to hospital on the mainland by island charity Arran Cancer Support Trust (Arcas). The island has a population of more than 4,500. Any major hospital treatment is delivered on the mainland at Scotland's large teaching hospitals.
Arcas last year took 800 patients to Crosshouse, The Beatson cancer unit in Glasgow and to Ninewells in Dundee for specialist treatment.
Arcas chairman Douglas Johnston said: "Even one missed appointment is distressing for cancer patients.
"Some are missing several. We desperately need more reliable ferries," he added.
Margaret Galloway, 62, says she missed a hospital appointment through a cancelled ferry and could not get another for two months.
"We need better boats to cope with the weather we all know is found in this part of Scotland. The ones we have are too old and unreliable."
The £230m ghost ships: Pictures expose shocking state of Scotland's superferries
Bill Calderwood, chairman of Isle of Arran Community Council, explained islanders' frustration.
"At the Christmas and New Year holiday, hoteliers had to work hard to find emergency accommodation for guests who could not leave Arran.
"The ferry was cancelled after dropping off guests, and those leaving were left unable to leave. There was a struggle to get everyone somewhere to stay till service resumed. We were promised a new resilient ferry by 2018 but it appears that 2022 is the new scheduled delivery.
"The hope on Arran is that we get a better ferry which will be able to weather the crosswinds and sailing conditions found here. A lot of people leave the island a day or two early if they are flying off from a mainland airport on holiday. We have to factor in cancelled ferries."
Serge el Adm, owner of the Lamlash Bay Hotel, said: "Arran is a beautiful island and tourism is vital to Scotland's economy. We need to make it easier for visitors to get here."
The Isle of Arran Ferry Committee, which includes businesses, councillors, the NHS and charities, estimates that the delay has cost the island economy between £18m] and £20m – assuming the vessel's current delivery date of late 2021 is met.
It says the island's tourist season has been restricted by the ferry's late delivery, with the service being fully booked up to 67 days in advance at busy periods.
The group say that last Easter, when a second ferry was put into service for the holiday period in order to increase capacity, an extra £1m was generated for the island economy.
Robbie Drummond, managing director of CalMac Ferries, said: "To help make our existing fleet more resilient, during this winter's dry dock maintenance programme, we are spending more than £21m, which includes a record £9m investment on vessel upgrades."
---
Yard made thousands of costly mistakes
by Kevin Hobbs, chief executive at Caledonian Maritime Assets
All we want to do is provide two lifeline vessels to island communities. Unfortunately, the previous senior management team at the shipyard failed to deliver.
The contract is an industry standard fixed-price design and build deal, which means the shipyard is responsible for design and construction for a set price.
The shipyard began building at risk – cutting and fabricating steel and building sections without sign-off by CMAL, the Marine Coastguard Authority (MCA) and the classification society, Lloyds. The management team got the specification requirements wrong many times and mistakes by the shipyard had to be rectified.
Each of the ships was contracted at £48.5m. There were 81 changes in total and 46 of those changes were requests by the shipyard and 35 were generated by CMAL. The net effect was a cost difference in favour of the yard of £750,000 – 1.6% of the contract value.
The building of the ship was started before the plans were approved. They made thousands of mistakes that had to be rectified.
In July 2017 the shipyard came to us and said, due to our supposed "interference" they were owed £17.5m. We were shocked, upset and concerned. In October 2018 they said it had increased to £28m. In December 2018 they said it was £66m. They never gave an answer as to why.
We said take us to court if you think you have a valid claim. They didn't take us to court. Ultimately, our position was and is that there is no claim.
Our primary aim remains to deliver two vessels to island communities. We will work closely with the new Ferguson's team to make this happen.
Brian Wilson: Ministers with time for photo ops must now find time to give evidence
MSPs: Scrap them
MSPs on the Scottish Parliament committee carrying out an inquiry into the ferries fiasco believe the ships should be scrapped.
Scottish Liberal Democrat transport spokesperson Mike Rumbles MSP, who is
involved in the Rural Affairs and Connectivity Committee's probe, said: "The Scottish Government needs to hold its hands up to this catastrophic failure and start again with a better, less expensive design. If Norway can do it so can we."
Scottish Labour's transport spokesperson Colin Smyth, who is also involved in the inquiry, said: "The fact that the original contract to build these vessels was £97m but the cost to complete them is £110m raises serious questions over whether ploughing ahead is the right decision."
Another MSP involved in the inquiry, Jamie Greene, who is the Scottish Conservatives transport spokesman, said: "Islanders will be extremely concerned by these photos of a multi-million-pound ferry project which is visibly lacking in progress. The SNP has ploughed taxpayers' money into these white elephants and, disgracefully, the taxpayer has very little to show for it."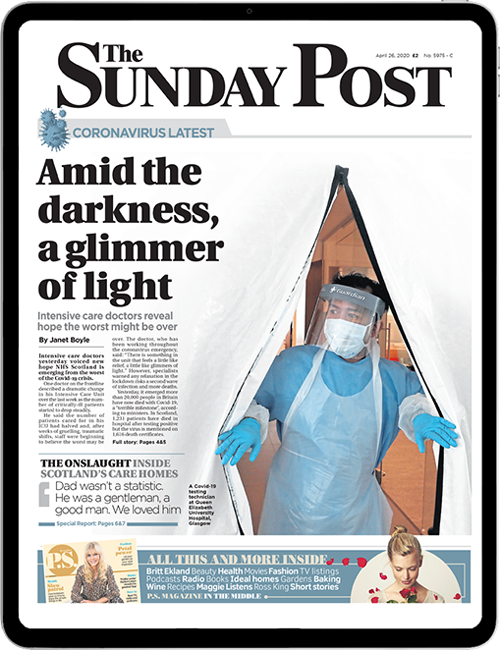 Enjoy the convenience of having The Sunday Post delivered as a digital ePaper straight to your smartphone, tablet or computer.
Subscribe for only £5.49 a month and enjoy all the benefits of the printed paper as a digital replica.
Subscribe