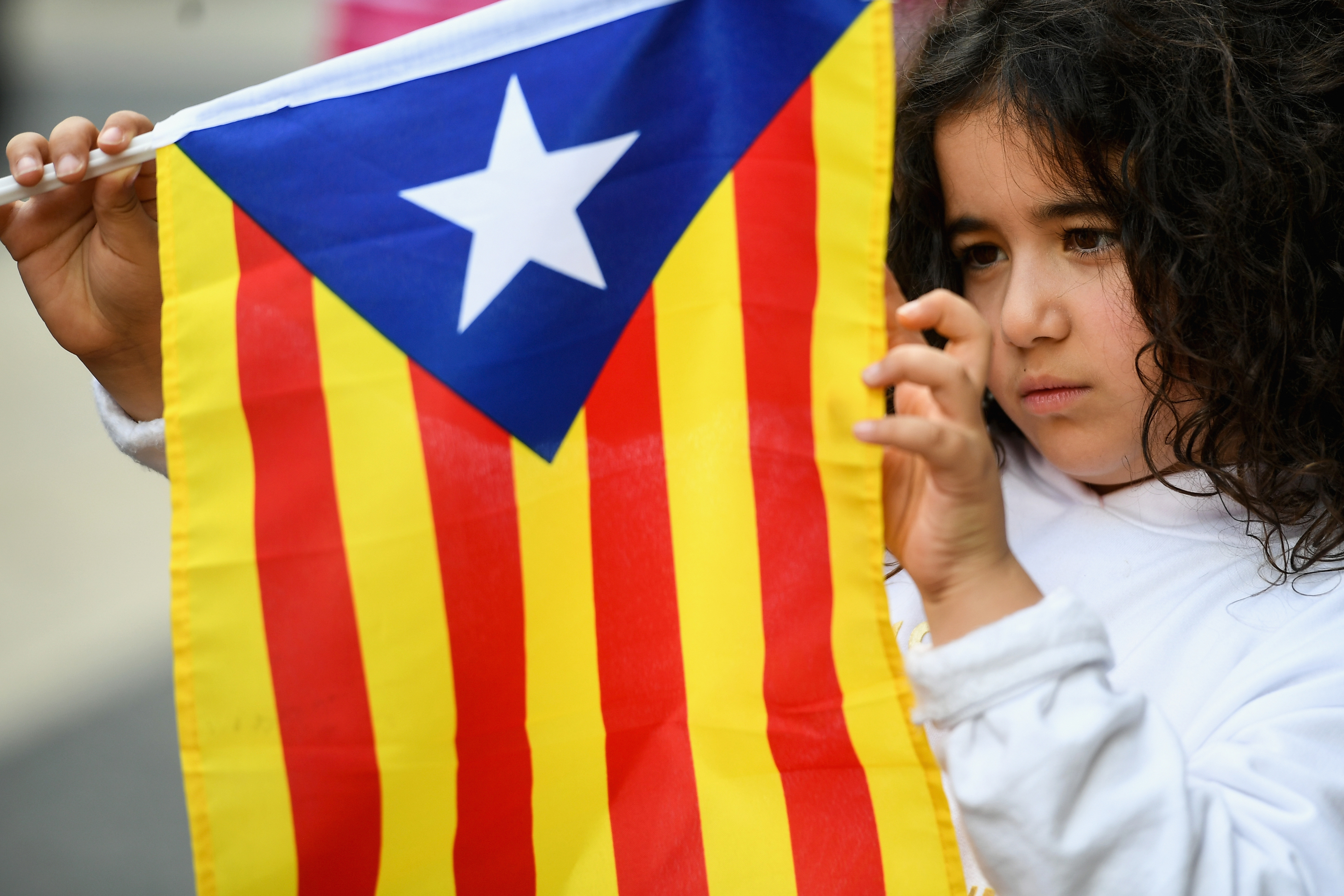 CATALONIA is best known for football, culture and city breaks in its capital city of Barcelona.
But the wealthy Spanish region has now found itself in a stand-off described by a former British Foreign Secretary as Western Europe's worst crisis of the postwar era.
The Catalan Parliament formally passed a declaration of independence on Friday, prompting Spain to impose direct rule on the region and remove its leaders.
Carles Puigdemont, Catalonia's sacked President, yesterday called for peaceful opposition to the Madrid takeover. His staged appearance suggested he was refusing to accept his dismissal.
Former UK Foreign Secretary Sir Malcom Rifkind warned the situation in Spain could spiral out of control.
The ex-Edinburgh MP said: "We should be under no illusions, this is the worst crisis that Western Europe has faced since the Second World War."
He added: "Over the next month the Spanish Government, having dismissed the Catalan Government, has to impose its authority.
"The Catalan separatists are a minority in Catalonia but some of them will fight back and the risk is some form of Spanish civil war."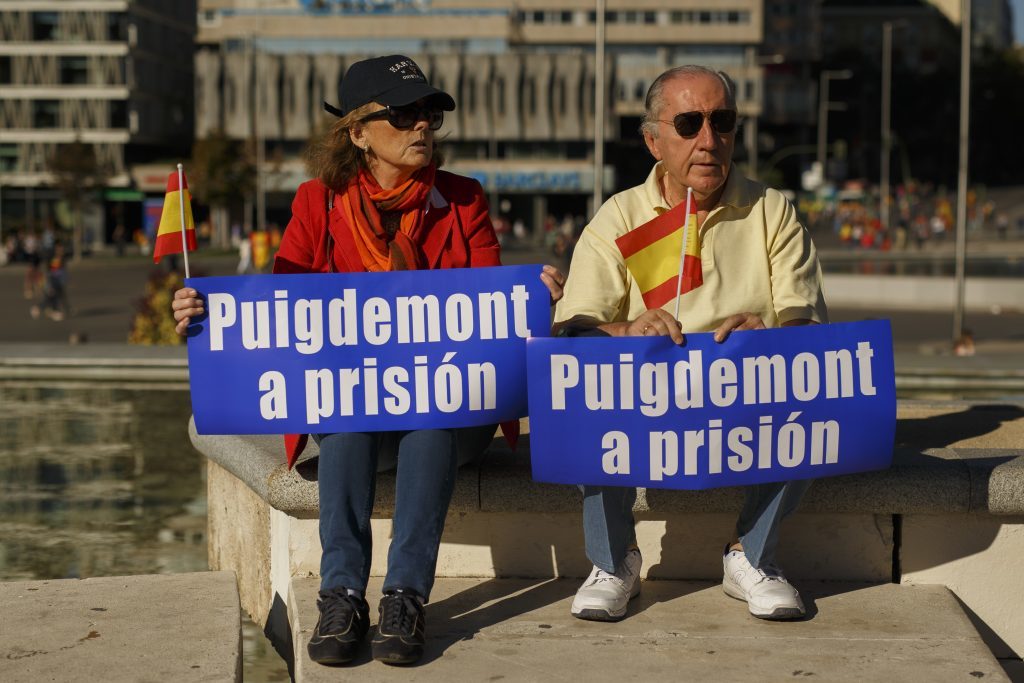 The national parliament in Madrid approved unprecedented constitutional measures after the Barcelona parliament's unilateral declaration of independence.
Spanish Prime Minister Mariano Rajoy, who now replaces Mr Carles Puigdemont as the top decision-maker in the northeastern region, has also dissolved the regional parliament and called a new regional election to be held on December 21.
But Mr Puigdemont said in a brief statement that appeared to be pre-recorded that "we will continue working to build a free country".
Spain's La Sexta TV channel simultaneously showed live footage of him eating lunch in a bar in central Girona, his home town, occasionally interrupted by residents who asked him to pose for selfies. Neither Mr Puigdemont or his 12-strong Cabinet will be paid following Madrid's announcement and they could be charged with usurping their replacements' functions.
Some among Catalonia's roughly 200,000 civil servants have said they will refuse to comply with the Spanish Government. Josep Lluís Trapero, head of the regional police has so far been the only senior official to say he will obey Madrid's orders.
Mr Rajoy has said the declaration of independence "not only goes against the law but is a criminal act".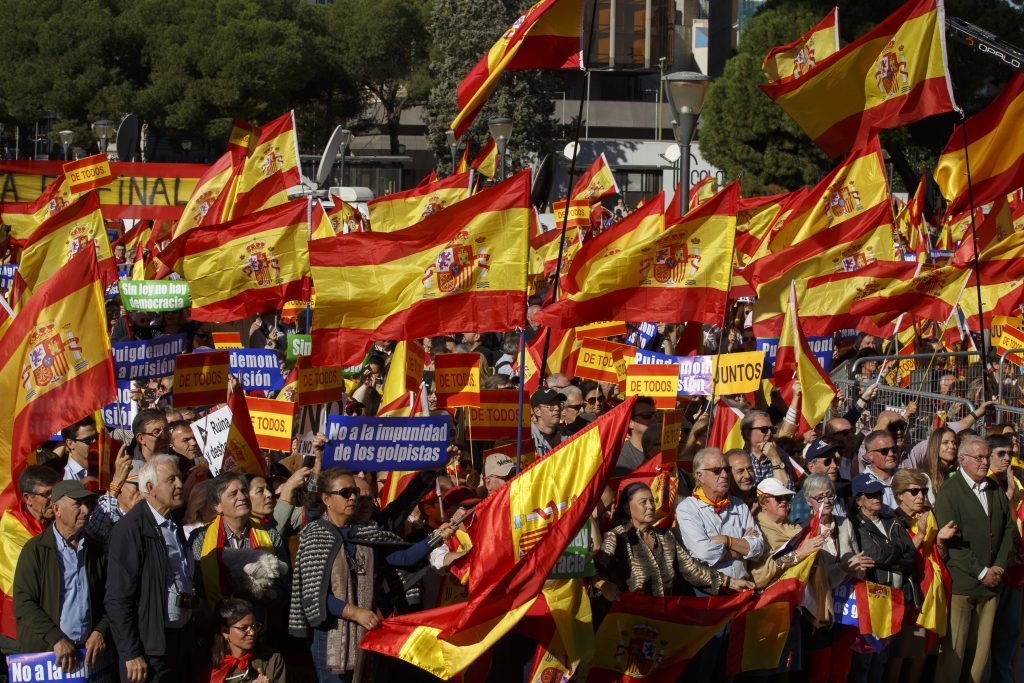 It is not clear, however, if his attempt to solve the problems with an election will be successful.
Polls suggest pro-independence parties would likely maintain their slim advantage in parliamentary seats but would not get more than 50% of the vote, placing the country back into the same political holding pattern. Another potential knock-on effect would see FC Barcelona thrown out of the Spanish league.
Liga de Fútbol Profesional President Javier Tebas said: "Barcelona cannot choose where it plays if there is an independence process in Catalonia." The club's manager, Ernesto Valverde, has refused to be drawn into the growing political crisis.
International reaction to the declaration of independence has fallen firmly behind Madrid, with the UK, German and US Governments all rallying behind the Spanish administration.
The Scottish Government has condemned Madrid for not agreeing to a legal referendum but SNP MEP Alyn Smith has said the law must be respected.
Writing for The Sunday Post, he said his party was "the Government of an aspiring state, not a protest movement".
The comments will likely annoy some Nationalists who have been vocal in their support of Catalonia's declaration.
Meanwhile, former First Minister Alex Salmond has said he would have called an independence referendum without the UK Government's permission had talks broken down before the 2014 ballot.
Asked about how he would have reacted in such a situation, he said: "I almost certainly would've organised an unofficial referendum. We could've done so legally, it wouldn't have had the force of law but it would have had substantial moral force."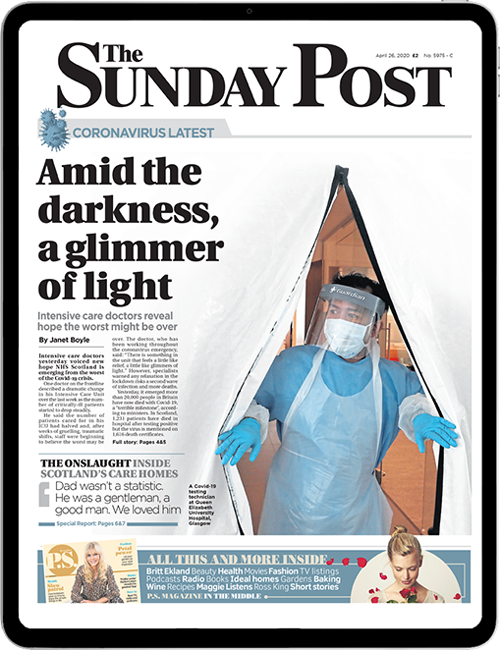 Enjoy the convenience of having The Sunday Post delivered as a digital ePaper straight to your smartphone, tablet or computer.
Subscribe for only £5.49 a month and enjoy all the benefits of the printed paper as a digital replica.
Subscribe