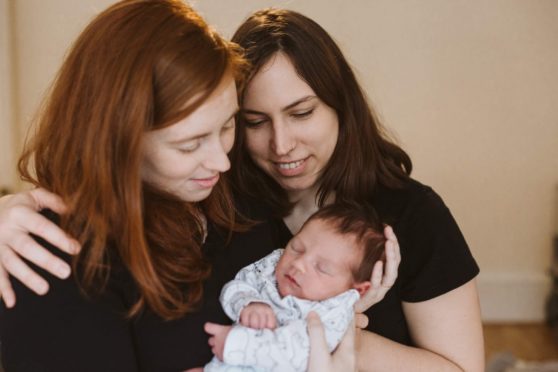 The language used by Scotland's registrars is being reviewed to avoid causing hurt to same-sex couples, we can reveal.
The Registration Service is discussing new guidance to registrars after a complaint from Hanna Moy and her wife Sarah.
While registering the birth of their son, Struan, they were asked which one of them was the mother – when both are mums.
Ms Moy, 31, from Glasgow, wrote to Registration Service bosses after being left in tears by the experience.
Yesterday, she said: "When we went to register Struan's birth as a same-sex couple, I was so excited for the baby to be registered and to have our first ever family outing.
"That is, I was until the registrar asked, 'Which one of you is the mother?' when they could plainly see that we are a family with two moms.
"I found this deeply hurtful and cried a few tears. I want us both to be seen as 'real' mums. That's what we are."
Ms Moy wrote the Registration Service asking for a change in the language used by registrars.
She said: "When speaking to an LGBT couple consisting of two women, it would be best to avoid asking questions such as, 'Which one of you is the mother' since for most of these families both women will identify as mothers.
"It would be more tactful and appropriate to ask, 'Which one of you gave birth to the child?' or possibly, 'Which one of you is the gestational parent?'"
Ms Moy has also launched a petition calling for fairer treatment – which was signed by more than 800 people.
She added: "In a heterosexual relationship, the father of a child conceived through a sperm donorship would never be told he is not his child's father.
"I only want to be given the same respect as any other parent whose child was conceived through fertility treatment."
Now Rod Burns, Scotland's Deputy Registrar General, is reviewing the questions asked by registrars and how they are phrased.
And he has promised to work with colleagues in the registration service and Scottish Government to find a solution to her concerns.
In a letter to Hanna, Mr Burns said: "I have listened carefully to the issues you've brought to my attention and, as this is a matter of registration practice, I feel it is amenable to relatively swift discussion and resolution."
He said that guidance on a range of issues was sent to registrars four times a year, and that he would seek to address Ms Moy's concerns in the next round of guidance.
And he thanked Ms Moy for some of her suggestions of the words and phrases registrars could use, saying: "You've provided useful examples of forms of language that would allow us to do this via straightforward guidance to registrars.
The National Records of Scotland said: "The questions asked by registrars during the birth registration process are designed to ensure all the factual information required by law is collected.
"We are currently examining the issues raised by Ms Moy to ensure questions are asked in a sensitive way reflecting modern Scotland."
Hanna Moy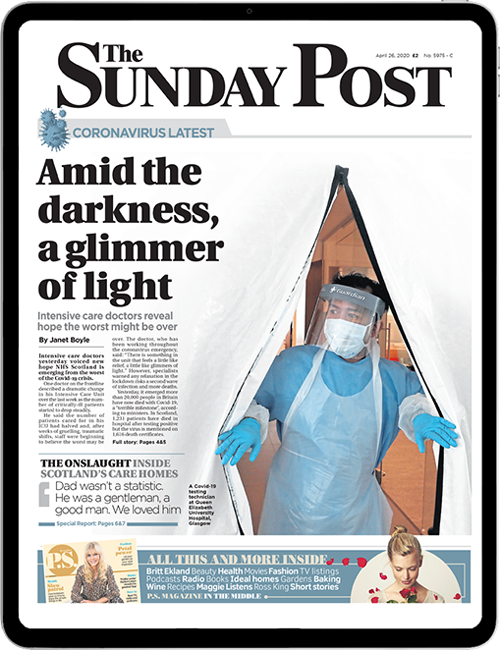 Enjoy the convenience of having The Sunday Post delivered as a digital ePaper straight to your smartphone, tablet or computer.
Subscribe for only £5.49 a month and enjoy all the benefits of the printed paper as a digital replica.
Subscribe