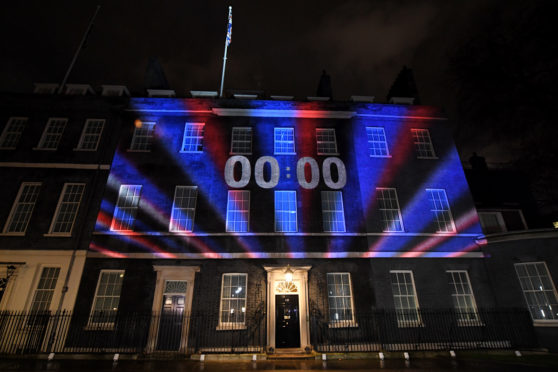 So is it the end of the beginning or the beginning of the end? As Britain Brexits, even Winston Churchill who came up with the whole end/beginning thing would struggle to say.
We are, however, undoubtedly, without a shred of uncertainty, nowhere near the end of the end. Hopefully, we never will be because things change – opinions, people, governments – and, while a little calm would be a welcome respite after years of frenetic argy-bargy, no country can afford to stay becalmed for long.
So in this most divided and disunited part of this divided and disunited United Kingdom, the clamour for another vote on Scotland's future will continue despite the First Minister on Friday urging the most ardent Yessers to have a little patience.
The chances of a poll this year are – and always have been – next door to nil, of course, and next year seems pretty unlikely too. But, is it really tenable for a Conservative government to say no, no, no when around half of Scotland is voting for a party that says yes? Probably not. Indeed, some observers believe Boris Johnson has already missed a trick by refusing one this year when the SNP, despite their gung-ho demeanour and for a raft of different reasons, seem less than prepared for another go round.
Ms Sturgeon's speech on Friday had received big billing. Trailed for days, she would, we were told, reveal the next cunning move in her constitutional chess game with Downing Street. It was not, however, only her political opponents left underwhelmed. Plenty of independence supporters were not fully whelmed either, although a little less hype might have prevented a lot of the ho-hummery.
There were some shiny things to distract supporters from her tacit admission that, despite talking about it, demanding it and insisting on it for months, there will be no new vote this year. There will be no wildcat referendums or legal challenges either but there will be a constitutional convention – woop! – and a series of policy papers on how an independent Scotland might go about our business in the bright new tomorrow.
The truth of it is that Scotland has not, despite all the tortuous talk and tantrums, turned a wheel in five years. We are where we were. Around half the country support independence and around half, most likely the same half, support another referendum.
But, importantly for the First Minister, their support for another vote is no pressing concern for most. According to a YouGov poll published last week, there is no clamour for a return to the polls this year or next with a vague "within five years" being the only timescale backed by a majority.
In the meantime, Brexit will unfold after the taped bongs of Big Ben in Downing Street ushered us out of the European Union on Friday night as Brexiteers yelled "Freedom" in Parliament Square and massed Yessers sang Auld Lang Syne outside Holyrood.
It was certainly an end of something, probably a beginning of something else and, stuck in the middle, we muddle on.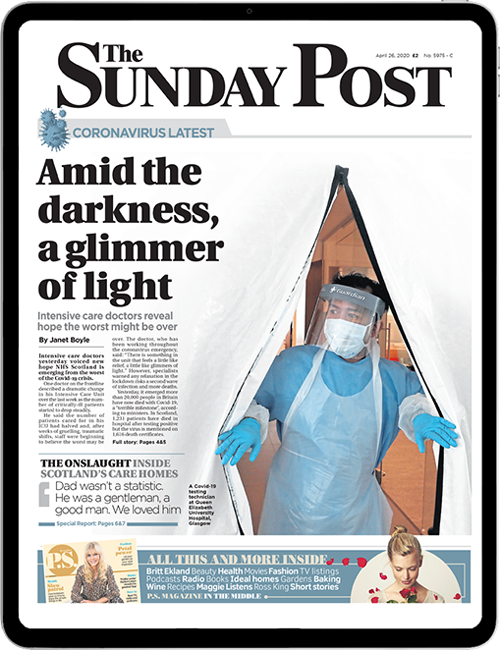 Enjoy the convenience of having The Sunday Post delivered as a digital ePaper straight to your smartphone, tablet or computer.
Subscribe for only £5.49 a month and enjoy all the benefits of the printed paper as a digital replica.
Subscribe