THE doctor was sitting on the edge of transplant patient Pauline Hunt's hospital bed, his head in his hands.
He should have been discussing her new lease of life but, instead, had just revealed her new kidney had infected her with a lethal, aggressive cancer.
Asked if her transplant, 10 weeks before, had delivered a death sentence, he could only say yes, yes it had.
Pauline, 49, of Kilmarnock, remembers her consultant breaking the devastating news and instantly realising the horrible implications.
She said: "When I was told that I had to have the new kidney removed because another organ recipient had died from cancer, I was panic stricken.
"I was terrified. I was in tears. The doctors said that I had to have the kidney removed as a precaution, because there was a risk that I could be affected too.
"I was told I had no choice. My new kidney had to come out."
She had to undergo emergency surgery to have the new kidney removed from her body after another transplant patient, a man in Newcastle, died from cancer after receiving a liver from the same donor.
But it was too late to save Pauline who is now battling cancer of the lymph nodes and does not know how long she has to live. She said: "I was told a kidney transplant would give me a new lease of life. Instead, it has given me a death sentence.
"I'm still in shock and can't stop crying and worrying about how long I have left."
Pauline was given a kidney transplant at the Queen Elizabeth hospital in Glasgow, last December. Within days she began suffering worrying health issues including potentially fatal blood clots, and the deadly infection sepsis.
On February 7, Pauline was prepared for further surgery and the donor kidney was removed.
After tests, specialists delivered a further blow. They told her the transplant had "introduced a malignancy which has rapidly spread".
Subsequent tests on the donor's other kidney also showed cancer.
READ MORE: Husband of transplant patient given cancer by new kidney reveals couple's heartbreaking wedding day in hospital
Pauline said: "I don't understand how the system failed to spot a cancer that is so aggressive.
"It spread very quickly through my abdomen and lymph nodes, helped along by the drugs I'd been given to suppress my immune system so the transplant wouldn't be rejected by my body
"I've been told I'm too ill to even have chemotherapy.
"I've lost family members to cancer and I know what awaits me, so I've told the doctors I don't want to know exactly how long I've got."
Pauline, who spent her working life as a carer for brain injured patients, is on anti-depressants and sees a psychiatrist and counsellor for the trauma she faces.
As well as battling cancer, she has developed the same life-threatening blood clots which killed the kidney donor, and now requires injections every day. Pauline wonders if that has been passed on too.
And after losing the transplanted kidney, Pauline has to endure three bouts of dialysis each week, for over four hours during each hospital visit.
Pauline said: "It's all taken me to a very dark place and there are times when I can't help thinking everyone would be better off without me.
"I've thought about walking in front of a lorry and ending it all, but I know that would hurt my family and they are hurting enough.
"I can't stop thinking about the poor man from Newcastle who has already died, and wonder whether there are any other poor patients and their families out there who have been given other organs or tissue from the same donor."
Pauline has since learned that her donor was a 56-year-old woman who died after hospital treatment failed to stop a blood clot travelling to her brain.
She wonders whether the donor's family have been comforted by believing that she has saved other lives, when in fact the opposite is true.
Pauline's family are demanding to know how this could have happened when rigorous protocols are supposed to prevent such tragedies.
Her husband Gordon, 58, said: "What happened to Pauline and the liver transplant patient from Newcastle should never have occurred. We need a proper inquiry to find out exactly what went wrong, not just for Pauline and the poor man who has already died, but for the thousands who are on the transplant waiting lists hoping to get the help that should save their lives, not kill them.
"If the system is not robust enough to identify if a potential donor is carrying cancer, especially one as virulent as this has been, then it needs changed."
Gordon said he feels deeply let down by the specialists who were supposed to do their best for Pauline.
He said: "When they finally admitted that the transplanted kidney had given Pauline cancer, the lead specialist sat on the edge of her bed with his head in his hands.
"I asked him outright if they had put her on her deathbed and he said 'yes'.
"He said Pauline had been failed and he would back us all the way if we wanted to take the matter further. I thought he was genuinely upset, and although we now know that nothing can be done to save Pauline's life, we'd at least get the truth about what had gone wrong.
"But later on he denied saying Pauline had been failed.
"I'm going to lose the woman I love with all my heart, and the NHS can't even be honest about what happened."
The NHS-run National Blood and Transplant service, which performs over 6,000 transplants a year, is not accepting responsibility for what happened despite what her medical notes state.
One document states that Pauline and Gordon are "aware that the transplant has introduced malignancy which has rapidly spread".
The document, written following a meeting between the specialists involved, added: "There was a lot of discussion about if this was preventable in retrospect, but this never really came to a satisfactory conclusion between us."
Pauline and Gordon say they were only advised of the usual risks of surgery.
Gordon said: "They mentioned that transplant patients can have an increased risk of cancer, but that was supposedly years down the road, not weeks."
The couple have asked lawyer Cameron Fyfe to investigate and last night he said the case was "one of the most deeply distressing" he had ever dealt with.
He said: "As well as being a tragedy for Pauline and all who love her, this case will send shockwaves to the many thousands of people sitting on transplant waiting lists, hoping for organ donation to save their lives.
"The situation opens up so many questions for the transplant service, not least must be whether their systems of checking and screening are robust enough to prevent a repeat of this tragedy.
"We are in the process of seeking expert reports which will tell us whether there has been any negligence in this case.
"But it does seem remarkable that one transplant recipient died within seven weeks, and another is diagnosed with an aggressive cancer the following week, and yet the NHS is insisting proper checks were carried out.
"Perhaps their whole protocol needs to be reviewed to ensure this cannot happen in the future."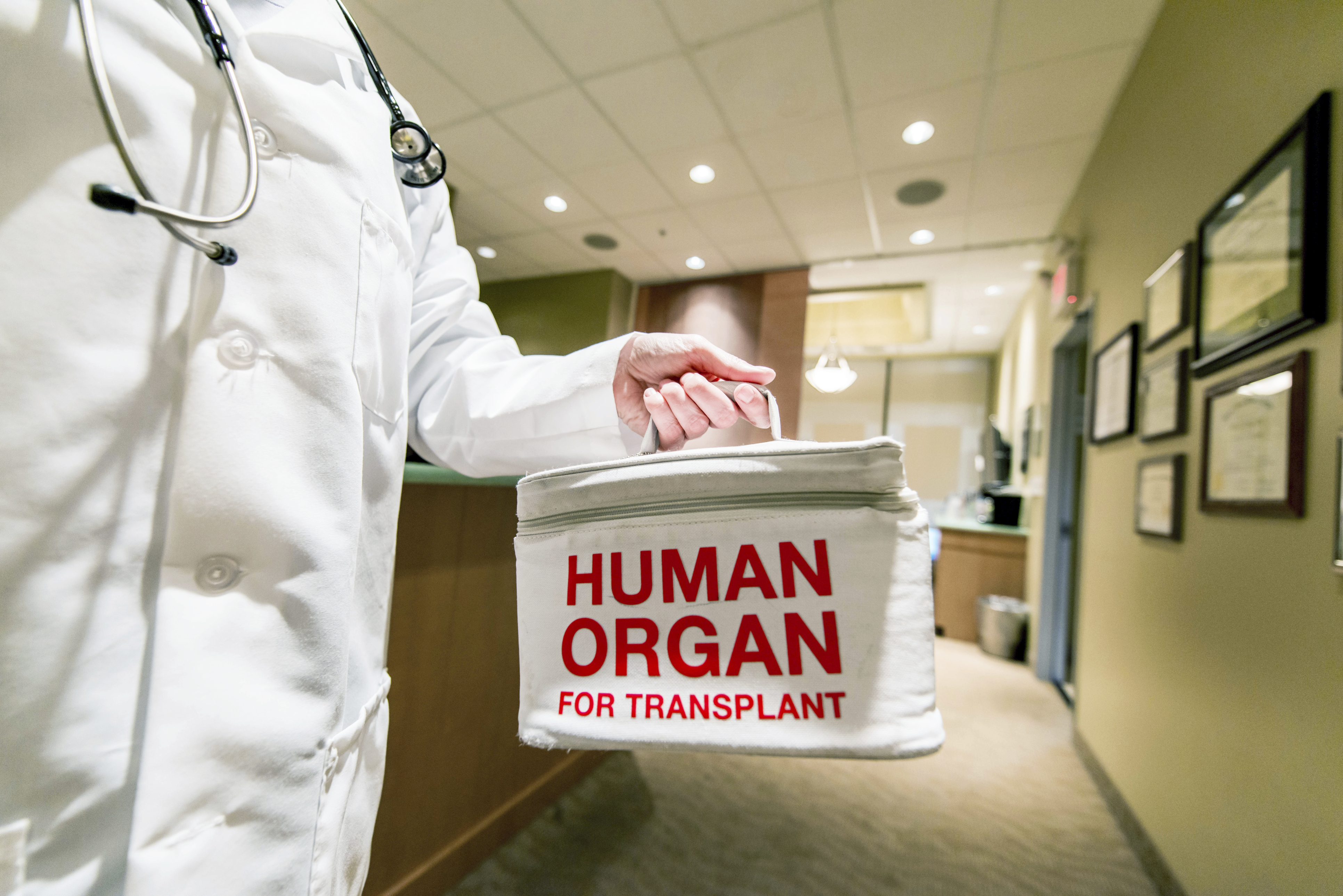 Lawyers acting for the National Blood and Transplant service said they had "received instructions to repudiate any claim". They said: "Prior to transplantation, checks are carried out by the National Organ Retrieval Service relative to cause of death and the reason for the donor's admission.
"All past medical history of the donor is checked from the hospital notes and with the GP notes.
"Bloods are obtained and sent for tests. When the retrieval team arrive at the donor hospital again a check is carried out. On this occasion there was no sign of cancer relative to the donor."
John Forsythe, the medical director for Organ Donation and Transplantation at NHS Blood and Transplant, said: "We are aware of this tragic case and our thoughts are with the recipients and their families.
He said all processes were followed correctly, adding: "For all potential donors we carefully check their medical history and carry out new tests: this includes blood tests, scans and imaging such as X-rays, physical examination of the organs, and a thorough examination of medical records."
A NHS Greater Glasgow spokeswoman said a full investigation had taken place and "found that the situation could not have been anticipated".
Director: We do as many tests as we can…in the time we have available
The surgeon coordinating Britain's transplants yesterday insisted every possible test was done on donor's organs. But Professor John Forsythe said the need for organs to be transplanted quickly limits what can be done.
The medical director for Organ Donation and Transplantation at NHS Blood and Transplant (NHSBT) described the procedures in place to safeguard transplant patients after a patient in Newcastle died after being given a liver infected with cancer. A kidney from the same donor given to Pauline Hunt in Glasgow was removed but too late to stop her also contracting the aggressive cancer.
Professor Forsythe, an honorary professor at Edinburgh University and consultant transplant surgeon at the city's Royal Infirmary, said potential organ donors are subjected to a series of tests before any transplants are carried out.
These include blood tests, scans, X-rays, a physical examination of the organs and an examination of medical records.
When there is a suspicion but unconfirmed diagnosis of a cancer or significant infection, this concern must be passed to the surgeons transplanting the organ. It is then up to the recipient surgeon to decide whether to go ahead. All organs carry some degree of risk, but this must be balanced against the risk of rejecting that organ and waiting for another to become available.
Professor Forsythe said: "Donation and transplantation has to take place quickly and usually follows an unexpected death. In very rare cases it is possible that the donor has a very small tumour which cannot picked up by the tests which can be performed in the limited time available prior to transplant.
"This means the transmission of an undiagnosed cancer is a known risk, although it is very rare. Our research found the risk of transmission of a previously undiagnosed cancer from a donor to a recipient is less than one in 2,000 organs.
"Organ transplants have saved tens of thousands of lives and they depend on the generosity and bravery of families donating a relative's organs. We urge people to join the NHS Organ Donor Register and tell their families they want to donate."
Research published in 2014 found only 1.1% of donors had some history of cancer. NHSBT says the decision to use organs from such donors must be made following an assessment of the risks.
There is a shortage of donated organs and some seriously ill patients are not able to wait.
Scotland's health minister demands answers
Health Secretary Jeane Freeman ordered an immediate inquiry yesterday after being told patients had been given a lethal cancer by a donor's organs.
She is demanding answers after Pauline Hunt was told her new kidney had given her cancer after another patient in Newcastle died when he was given a liver from the same donor.
The Scottish Government said: "This is a very tragic case and our deepest sympathies go to Pauline and her family.
"Despite rigorous checks and tests on donated organs carried out by specialist medical staff, given the limited time available within which donation and transplantation must take place, it is unfortunately not possible to mitigate all risks that an infection could be transmitted.
"The Health secretary is seeking to ensure that all appropriate investigations are carried out into the circumstances of Pauline's case so that any lessons that can be learned are determined, including from the review carried out by NHS Blood and Transplant."
Miles Briggs MSP, the Conservative Scottish shadow cabinet secretary for health, said: "This is one of the most shocking cases I have ever been made aware of and a tragedy for all parties involved.
"The Scottish Parliament is currently considering the Organ Donation Bill and I hope this case presents an opportunity to learn from the events which have taken place."
Labour shadow health secretary Monica Lennon described Pauline's case as "devastating."
She said: "While far from being risk-free, survival rates from organ donations continue to improve and that makes Pauline's case all the more tragic."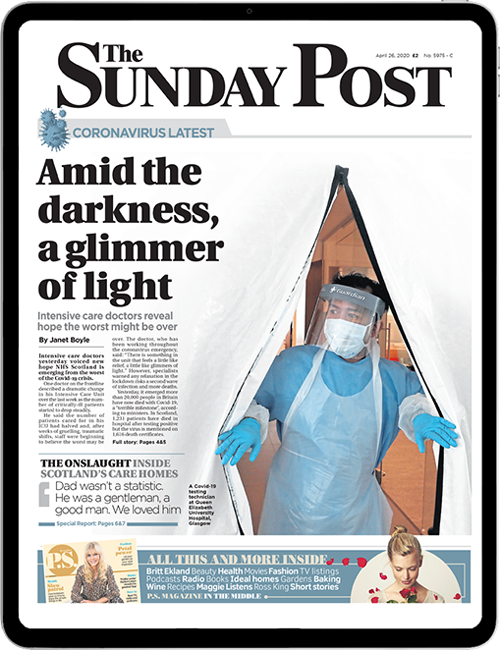 Enjoy the convenience of having The Sunday Post delivered as a digital ePaper straight to your smartphone, tablet or computer.
Subscribe for only £5.49 a month and enjoy all the benefits of the printed paper as a digital replica.
Subscribe