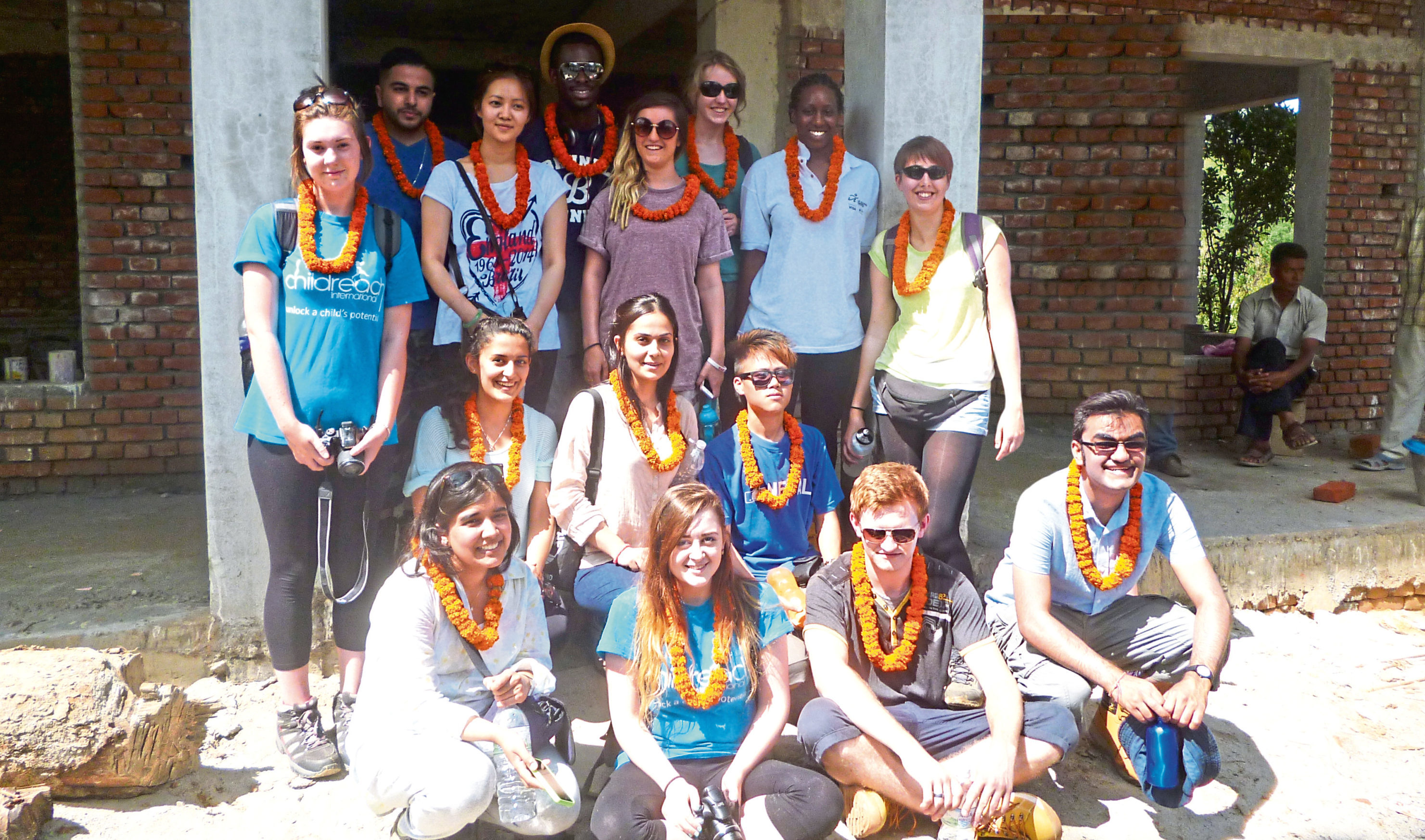 WATCHDOGS are investigating after students lost their deposits and thousands of pounds worth of donations after the collapse of an aid trip charity.
Childreach International offered young people the chance to go on trips abroad in return for their fundraising efforts.
Each student paid a registration fee of £350 and then had to raise £3,500 to go on the trips arranged by travel company Rare Adventures.
These included an Amazon trek, a visit to the Inca citadel of Machu Picchu in Peru or building an education centre in Tanzania.
Childreach used the money it raised to help schools in those countries, and students would visit them.
But the charity and travel company went bust before students were due to go away this summer.
The Childreach website claimed money had been refunded, but students say they are owed at least £27,000 in lost deposits and nearly £58,000 in funds they raised.
Kelsea Stewart, 22, a psychology student at the University of Aberdeen, contacted fellow fundraisers across the UK after the charity collapsed.
She said: "At least 10 people I spoke to had reached their fundraising target.
"There's been no clarity over where the money goes and I've noticed that over the last couple of years they don't actually publish how much they have raised or where it has gone."
Holly Lazenby, 22, a fourth-year student at the University of Aberdeen, said she was unaware that the charity and the travel company were linked.
She said: "It was only when we did some digging into the company and their reports that we realised the money problems and the fact that many of those who worked at the travel company were on the board of the charity.
A statement on Childreach International's website said the charity closed due to "financial difficulties".
It claimed all donations were "currently being held in trust" by online fundraising service BT MyDonate and would be refunded to donors "in the coming weeks."
But BT MyDonate said: "All money received after the 19th of January has been refunded to donors.
"Anyone who has not received a refund we urge to please get in touch with us."
In a statement on its website, which has since been shut down, Rare Adventures said the decision of Childreach International was "devastating" and it had no choice but to close.
It said: "Rare Adventures have not received any payment whatsoever from Childreach International for any student trip in the season 2017/18 and have no prospect of receiving such, given the insolvent status of Childreach."
It is unclear how much of the funds raised by students have been donated to charity.
The Charity Commission, the UK government's regulatory body, said that Childreach International donated 61% of its annual income to charities.
It said: "The Commission is engaging with Childreach International to establish how the charity's funds were raised and whether the trustees have complied with their legal responsibilities.
"The trustees continue to cooperate and we are analysing information to determine if regulatory action is required.
"We are also looking into how the charity's partnership with Rare Adventures was managed, following concerns that conflicts of interest may have hampered the trustees' ability to act in the charity's best interest."
Rare Adventures claimed to comply with the British Standard for adventurous activities. The company did not hold an ABTA or ATOL security licence which travel companies offering package deals must provide. Rare Adventures said it was covered by ATOL as part of an agency agreement with another firm Travel Pack.
A National Union of Students spokesperson said: "Students donate a tremendous amount of time and money to support the causes they care about – often making significant sacrifices to do so.
"That's why it's such a concern to learn that hundreds are out of pocket. There is clearly an urgent need for transparency for those students on the status of the funds they have worked so hard to contribute".
Firoz Patel, chief executive of Childreach International, was also a non-executive, non-remunerated director of Rare Adventures.
He said: "I resigned from the charity in September. Contact the board of trustees if you want to speak about the charity. I'm not going to make any further comment."
Mr Patel declined to comment on the charity's involvement with Rare Adventures. When contacted the trustess of the charity also declined to comment.        
Hannah's story: "You think you are doing a good deed for a successful, trustworthy cause, only to end up losing out"
Hannah Goldie, 21, a third-year pharmacy student at Robert Gordon University, Aberdeen, and originally from Glasgow, raised more than £1200 and said the charity's actions had left a "sour taste".
Hannah, who was due to climb  Mount Kilimanjaro in August, said that students received an email saying Childreach International had ceased operations.
Students were given the option to go on a trip with a different charity who offered to reduce registration fees or fundraising targets.
She said: "This seemed ideal but I felt bitter about the situation and conned out of my money so it felt very dishonest to be asked to join a charity I know nothing about because it's an easy option."
Hannah was refunded her registration fee. She said: "Other fundraisers I know have had difficulty getting their deposit back, some being rejected and others still in dispute with their banks.
Hannah is yet to receive any of her fundraising efforts.
She said: "I am confused about what has happened to this money if they haven't paid anything to Rare Adventures and are not continuing any activities.
"I am trying to get this money back and want to donate it to a charity of my choice if and when I get it back.
"Some was donated just before the charity went bust and they couldn't have spent it in that time.
"You think you are doing a good deed and putting in a lot of work to raise money for what you think is a successful and trustworthy cause only to end up losing out."
Christina's story: "A charity is supposed to do good, but they've exploited people and hurt those who the money was for"
Christina Riley, 21, from Coatbridge, a third-year English literature student at the University of St Andrews, was due to trek the Amazon rainforest in August and had raised more than £3,000.
She said: "I had a big charity night in a parish hall with a choir and entertainment.
"My family and friends helped me in every way they could and more and I was really grateful for that."
Christina found out that the charity had collapsed through fellow fundraisers on Facebook.
She said: "I was distraught. I felt so bad for everyone that had given me money.
"I didn't care about not getting to go on a trip, it was just about how people had given me money and I had lost it all.
"My poor family helped me with my fundraising when I had my exams and I just feel so bad as I've let them down too.
"They've exploited a lot of people. It's very unlikely that the charity didn't know they were in financial crisis and it seems too convenient that they were trying to get as much of our fundraising money banked before they went bust.
"A charity is supposed to help people and it's supposed to do good and they've not only hurt the people that the money is going to but they have hurt the people that were giving the money to them.
"At the end of the day I feel like all this money has not helped anyone.
"Going on a charity trip is something that I couldn't put my faith in again."