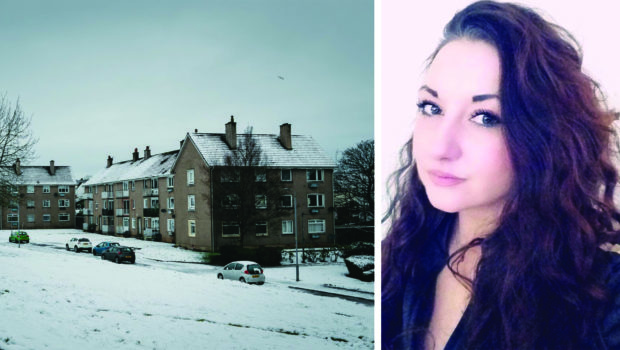 Prosecutors are investigating the actions of police after a man murdered his girlfriend hours after she called on officers for help, we can reveal.
Campaigners today warn the violent death of Louise Aitchison raises serious concerns about how police treat violence against women and protect potential victims.
They spoke out as an investigation by The Sunday Post raises a series of questions about how officers dealt with the potential threat to Louise in the hours before her death and how they responded in the days after.
Her killer Darryl Paterson, who had convictions for violence and domestic disorder, tried to turn himself in the day after murdering the dental nurse but officers allowed him to be released despite taking a knife from him. Officers would take almost two days to discover Louise's body in her flat despite her calling them there on the night she died.
We can reveal the Lord Advocate demanded watchdogs investigated how police responded to her calls for help, as politicians demand answers and campaigners warn of serious and continuing failings in how officers deal with domestic violence.
Paterson, 36, who admitted murdering Louise, was jailed for life, with a minimum term of 18 years, at the High Court in Glasgow on Tuesday.
The Crown Office had already referred the case to the Police Investigations and Review Commissioner (PIRC) to assess the actions of officers before Louise was killed at her home in East Kilbride, South Lanarkshire. The Lord Advocate is now considering the watchdog's report.
Marsha Scott, chief executive of Scottish Women's Aid, welcomed the move, saying: "This is a horrific case and we hope the investigation produces learning for the entire criminal justice system, because every day women and children are let down by the authorities and systems supposed to protect them.
"When women are not believed, when their fear and anger are dismissed and minimised, when they ask for help and are ignored, this is what happens."
Paterson towered over Louise, who was just 4ft 11in tall and already had previous convictions for violence and domestic disorder when they met while walking their dogs early last year.
But, only weeks after he moved in with her, she called police at 10.45pm on April 28 to ask them to help force him to leave her flat. Officers allowed Paterson to leave despite his criminal record and his stated intention to return to the flat and collect his belongings.
By 1am, Paterson had returned to the flat and murdered Louise, 33, fatally cutting her throat after attempting to strangle her, breaking a bone in her neck.
His previous partner has since told police Paterson carried out a similar attack on her. He was charged with offences against her but the Crown accepted not guilty pleas. Leaving Louise's body covered with a blanket, Paterson went on a drink and drug binge and then attempted to hand himself in. After turning up at East Kilbride police office at around 5.30am on April 30, he found the station deserted and locked up.
When he got no response, Paterson, 36, called an ambulance saying he had committed a serious crime and claiming he was going to self-harm. Police were contacted and found a knife on him. Instead of holding him in a cell and calling an on-duty doctor, Paterson was taken to Hairmyres Hospital where he underwent a psychiatric assessment before being released.
Officers returned to Louise's flat but failed to discover her body, shouting through her letterbox on six occasions and leaving cards asking her to call them.
Friends say her family cannot bear to think of her body lying undiscovered inside for almost two days. Holyrood and Westminster politicians have now called on Police Scotland to explain why Paterson was not prevented from returning to Louise's home, given his convictions; why he was not held after trying to turn himself in; and why they did not make more effort to enter Louise's flat and check on her safety after being called there almost two days earlier.
Around 12 hours after Paterson tried in vain to hand himself in, his sister called police to say he had confessed to killing Louise. An hour later, at 4.40pm on April 30, he was interviewed by officers before colleagues finally entered Louise's flat and found her dead.
His sister described to officers how Paterson had told her: "I've done something really bad." When asked if he had hurt Louise, he replied: "Worse." He told her Louise's body was in the bedroom of her flat, and the knife, which he had washed, was in the kitchen.
The Lord Advocate's office referred Police Scotland to PIRC for investigation before his trial.
Louise's family have declined to comment, but sources say they have been devastated by her death and left aghast by what they have learned of the police response.
They only discovered how Louise died when Paterson appeared in court last month and only then discovered his history of violence.
Last week, Louise's mother, Caroline, said she was advised by a PIRC investigator not to talk to The Sunday Post about her daughter's death.
PIRC denied this before a spokesman added: "We were instructed by the Crown Office and Procurator Fiscal Service to investigate the circumstances of the interaction between police and a 33-year-old woman prior to her body being found at an address in East Kilbride on April 30, 2020."
The report has been submitted and David Green, procurator fiscal for homicide and major crime, said: "Daryll Paterson attacked his partner Louise Aitchison in her own home and took her life.
"The sentence reflects the level of violence used towards this young woman. Our thoughts are with Louise's family at this incredibly difficult time."
Lanarkshire MSP Monica Lennon said she would question Justice Minister Humza Yousaf about the case. "This man had a history of violent convictions and was a danger to women. He is responsible for Louise's death. However, the authorities and systems that should have protected her and other women in Scotland must also be held to account," she said.
"I will be asking the Scottish Government to provide Louise's loved ones with all the support they need in their battle for the truth. Women at risk of domestic violence are falling through the cracks."
MP Lisa Cameron, who has offered her support to Louise's family, echoed the concerns, adding: "It beggars belief that this man, known to criminal justice services, had no adequate supervision to protect his partner from significant harm. There must be an urgent investigation into the circumstances that allowed a young woman with her whole life ahead of her to lose it so needlessly."
Detective Superintendent Julie Henry, of Police Scotland's Major Investigation Team, said: "Supporting victims of domestic abuse and bringing perpetrators to justice is a priority for Police Scotland and I hope Paterson's conviction and sentence brings a degree of comfort to Louise's family.
"The Crown Office and Procurator Fiscal Service instructed the Police Investigations and Review Commissioner to carry out an independent investigation into events prior to and around the time of Louise's death and Police Scotland has cooperated fully with the PIRC's inquiries."
---
OPINION: A horrific case and women are being failed every day
by Marsha Scott, Chief executive of Scottish Women's Aid
This is a horrific case and our utmost sympathies are with the family, friends and loved ones of Louise Aitchison.
Sadly, this case mirrors patterns we often see in scenarios where abusers ultimately murder women.
We are glad to hear the Lord Advocate has referred this case to the Police Investigations and Review Commissioner.
We hope this investigation produces learning for the entire criminal justice system, because every day women and children are let down by the authorities and systems supposed to protect them.
When women are not believed, when their fear and anger are dismissed and minimised, when they ask for help and are ignored, this is what happens.
When agencies view abuse and violence as isolated incidents, rather than predictable patterns of behaviour, this is the outcome.
As long as women have less money, less freedom, less power in our families, public and private institutions and communities, men will feel entitled to abuse and women and children will die.
Women's Aid staff work daily to protect women and children and to offer their specialist insight to local agencies, to courts, to police, and to multi-agency structures like multi-agency risk assessment conferences, community justice partnerships, and violence against women partnerships.
Every Women's Aid manager in Scotland can tell you how hard it is to get their voices heard.
Great improvements have been made in policing, in law and in policy, in recent years, and yet system responses to domestic abuse are still so very far from good enough.
The distance between what we say should happen and what women and children so often experience remains huge, and professional accountability is often invisible.
As this case demonstrates, protection and justice remain just a dream for so many women and children living with domestic abuse.
Scotland's Domestic Abuse and Forced Marriage Helpline is available 24/7 on 0800 027 1234 or via email and web chat at sdafmh.org.uk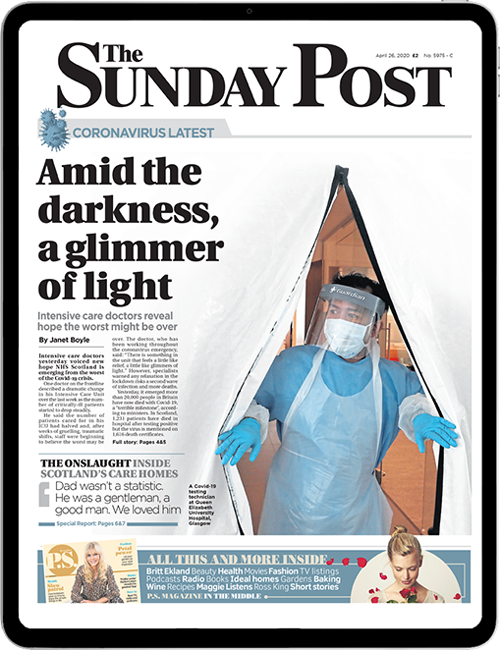 Enjoy the convenience of having The Sunday Post delivered as a digital ePaper straight to your smartphone, tablet or computer.
Subscribe for only £5.49 a month and enjoy all the benefits of the printed paper as a digital replica.
Subscribe