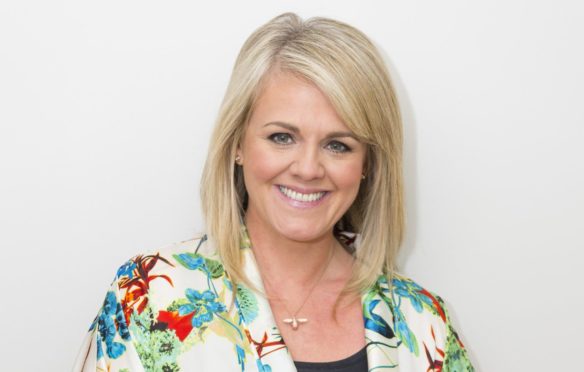 In a year when all of us have continually been told no, Sally Lindsay decided to start saying yes.
The in-demand actress has been taking on projects since lockdown began that she might have thought twice about in the past – and she says the experience has led to her changing how she'll approach her career going forward.
"I think this has been the year when I said yes," smiled down-to-earth Sally, whose best known work includes five years on Coronation Street as Shelley Unwin. "It was a case of, can I do it, is it OK, are there any restrictions, am I allowed? Then OK, I'll do it.
"In the past, maybe I'd have been more cautious about those things, wanting to know more about it, but I just said yes, I'll do it, and it's a really great way to work. The inhibitions disappear and I just thought I'd give it a go and see what happens and not question myself."
Already she's presented Sally Lindsay's Posh Sleepover, narrated a documentary called 22 Kids & Counting, and will soon be seen sharing gameshow hosting duties with Warwick Davis on the next series of daytime favourite Tenable.
"I've always been a bit of a go-getter, but not as much as I have this year, where I said I'll find a way – I don't know if I'm the best presenter of a documentary or a game show, but I'll do it," Sally continued. "And it seems to have worked, so hopefully I can keep that attitude for the next part of my career, to just get on with it and stop moaning!
"I always say about American girls – the Ellens, the Oprahs – who present this and that, appear in a sitcom, in a film, and no one bats an eyelid. Weirdly, in Britain, we tend to put people in boxes. Some boys get away with it, so I thought, why can't I?
"So that sums up my year. I decided if I wanted to do a game show, I'll do a game show, and if I wanted to do a drama, I'll do a drama. It's fine, no one is going to care – and they don't!"
The drama in question is a major new primetime mini-series from Channel 5 called Intruder, running over four consecutive nights this week.
It follows an affluent, high-flying married couple, Rebecca and Sam, whose idyllic lives are shattered after a break-in at their luxurious coastal home by two teenagers, Tommy and Syed, ends in a death.
Sally, who has 10-year-old twin boys with former Style Council and Paul Weller drummer Steve White, plays family liaison officer Bailey, who becomes involved in the ensuing investigation as the thriller goes down a path of cover-up and corruption.
She explained: "Rebecca and Sam are a gorgeous couple with a gorgeous house. He's a talk show host and she's an amazing journalist and we see them as a perfect couple. Then this thing happens, and everything peels away to reveal what and who they really are. It's a little Columbo-esque in a way – we see the crime but it's the fallout that is interesting, and why.
"My character, Bailey, is almost invisible. She's part of the investigating squad but not really, she's just there to support the family and pass any information on that they tell her, but she turns into something quite phenomenal by the end.
"It was fun to develop. She's an invisible woman of a certain age, quite dowdy. There's nothing wrong with her – she isn't an alcoholic cop or a maverick – she's just quite work-orientated. Her downfall and her triumph is that she's so empathetic and sees things a lot of other coppers don't see. She can walk in a room and see family connections and assess the body language. She can read a room really well and deduce things, it's almost like a superpower."
The series was filmed in Ireland last autumn. "We filmed in October and November, just as Ireland moved into level five (the country's strictest pandemic level)," Sally, 47, continued. "I flew over there thinking I'd be home again in a few days, but it's such a big industry over there – we're seen as manufacturers – so we were allowed to carry on.
"There were huge restrictions and it was all carried out with military precision, but no one caught Covid and we were all kept safe. We had testing and mask wearing, and it was difficult. It wasn't much fun off-set, but them's the breaks and we just felt lucky to be working, because I don't think there were many productions being made at that time."
Intruder taps into one of our biggest fears – someone breaking into the safe sanctuary of our home.
Sally said: "It's never happened to me but I know people it has happened to and it's been the most terrifying moment of their lives.
"It must be scary to have someone in your house, your space, and have no power over that. What would you do?"
Sally remembers the moment she realised what was heading our way, with regards to the pandemic, when she flew home from a recce trip to Malta, where she will film a new series she has co-written.
"It was March 10 last year and I remember everyone at the airport in Malta was wearing masks – they obviously got the memo before England, although I think everyone got the memo before England – and we were being sprayed on the way in, and I thought, what on earth is going on here?
"And then, two weeks later, we went into lockdown. I knew we weren't going to be going out to Malta to film, so what was I going to do? My voiceover agent called me and explained how to set up for recording at home.
"My husband is a drummer, so I went into his soundproofed drum room next door to the house, set his cymbal stands up, put a duvet over my head, and did a test for a documentary I was doing for the BBC.
"That was the first moment where I thought, oh my god, is this the future? And that was pretty much what I did, apart from having the kids at home and writing a new series, for the next six months."
The new series to be filmed in Malta, co-written with her Mount Pleasant co-star Sue Vincent, is a six-part thriller called The Reluctant Madame Blanc. Sally will play Jean, a respected antiques dealer who discovers her recently deceased husband, Rory, has spent all of their money.
The only asset left is a cottage in France, and when Jean realises the lavish ring he was due to bring back to her from there has disappeared, she travels over in search of answers.
"A year later (than we thought), we're going to be going out to Malta to film and that's exciting. We're not sure exactly when yet but hopefully it will be soon and if we're lucky it will be out later this year."
Before that, though, she'll be seen on popular gameshow Tenable.
"We had a great laugh and it was fun sharing it with Warwick Davis, as I've known him and his gorgeous family for years," said Sally, who'll also star in the fourth series of light-hearted detective show, Shakespeare & Hathaway: Private Investigators, this year.
But first comes Intruder, which Sally hopes will keep viewers gripped over the next four nights.
"It's a page turner, you want to see what happens next," she added. "The writer-director Gareth Tunley is very good at leaving it hanging so that you need to know what happens next.
"When I was reading the script, I found myself saying, 'Oh, I didn't see that coming'. There's a satisfying ending but it's not one you expect. I'm very proud to be a part of it."
---
A life on (and off) cobbles
Since making her TV debut in 1980 as part of St Winifred's School Choir, appearing on Top Of The Pops to sing 1980's Christmas No. 1 single There's No One Quite Like Grandma, Sally has enjoyed a varied career.
Her best-known character was in Coronation Street as pub landlady Shelley Unwin, a role she played for nearly 800 episodes.
She also appeared alongside Peter Kay in Phoenix Nights, and has had long-running roles in Still Open All Hours, Scott & Bailey, and Mount Pleasant.
As well as TV roles, Sally has also enjoyed a stellar stage career, including roles as Marilyn Monroe in the musical Ella, Meet Marilyn at the Edinburgh Fringe and in an outdoor performance of Much Ado About Nothing at Stafford Castle.
"I've been extremely lucky in having such an eclectic career – I think it's a portfolio career they call it now – where people have asked me to do different things for different audiences, which means people know me for different things," Sally smiled.
"It keeps my options open and I never get bored and I'm rarely out of work. Especially for a woman heading towards my 50s – I'm 47 now – that is the way forward, to keep all of my options open rather than saying this and this is what I am."
---
Intruder, Channel 5, Mon-Thurs, 9pm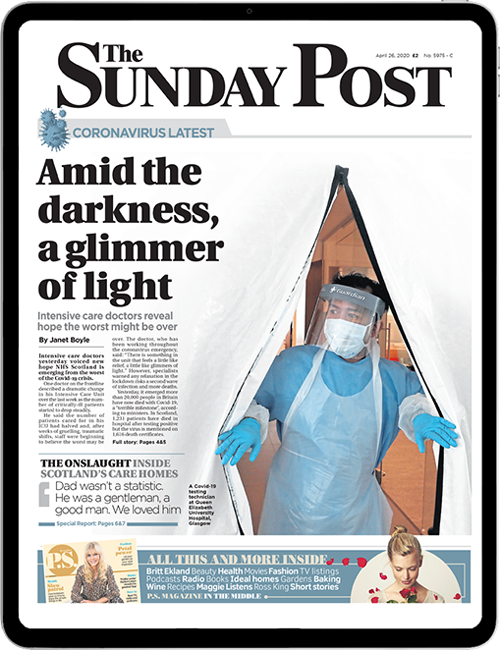 Enjoy the convenience of having The Sunday Post delivered as a digital ePaper straight to your smartphone, tablet or computer.
Subscribe for only £5.49 a month and enjoy all the benefits of the printed paper as a digital replica.
Subscribe