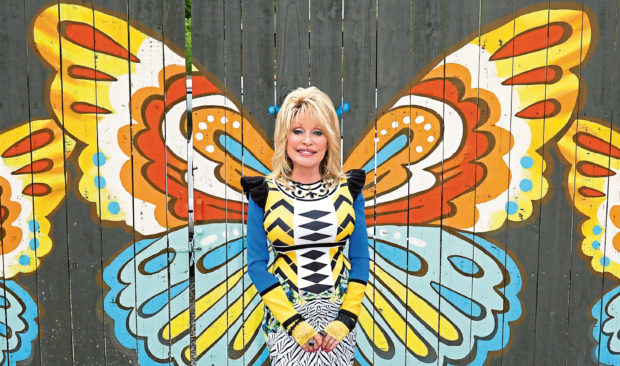 From a one-room cabin on the banks of the Little Pigeon River in Tennessee to sold-out arenas around the world, Dolly Parton's journey to superstardom makes her an undisputed queen of country.
Many of her songs have become classics and her songwriting skills are celebrated in a new book hailing her life and the talent that saw her onstage at the Grand Ole Opry at 13. Songteller explores Dolly's life through her classics like Jolene and 9 to 5 and explains the stories behind some of her most famous songs.
Here, three celebrity fans reflect on the skill behind her catalogue of country anthems, while, in an extract from the book, Parton reveals the inspiration for one of the best-known.
Dolly Parton, Songteller; My Life in Lyrics is published by Hodder & Stoughton.
---
KT Tunstall
KT Tunstall has been a fan of the country star all her life, and compared her to her other heroes.
"She's been such a ubiquitous artist since the '70s," she said. "Like Chrissie Hynde, Patti Smith and Joni Mitchell, she belongs in a group of artists who are completely self sufficient. They don't need anyone else to be brilliant.
"Dolly writes, has honed a completely original sound and is an incredible performer. Anyone who can do that and craft music in that way is going to last the test of time."
Her lyrics speak to people, believes KT, because of their emotion and surprising honesty.
"With her music, she has an amazing ability to stay vulnerable," said KT. "You know that line in Jolene, when she says 'I'm begging of you, please don't take my man'? That's quite a hard thing to say.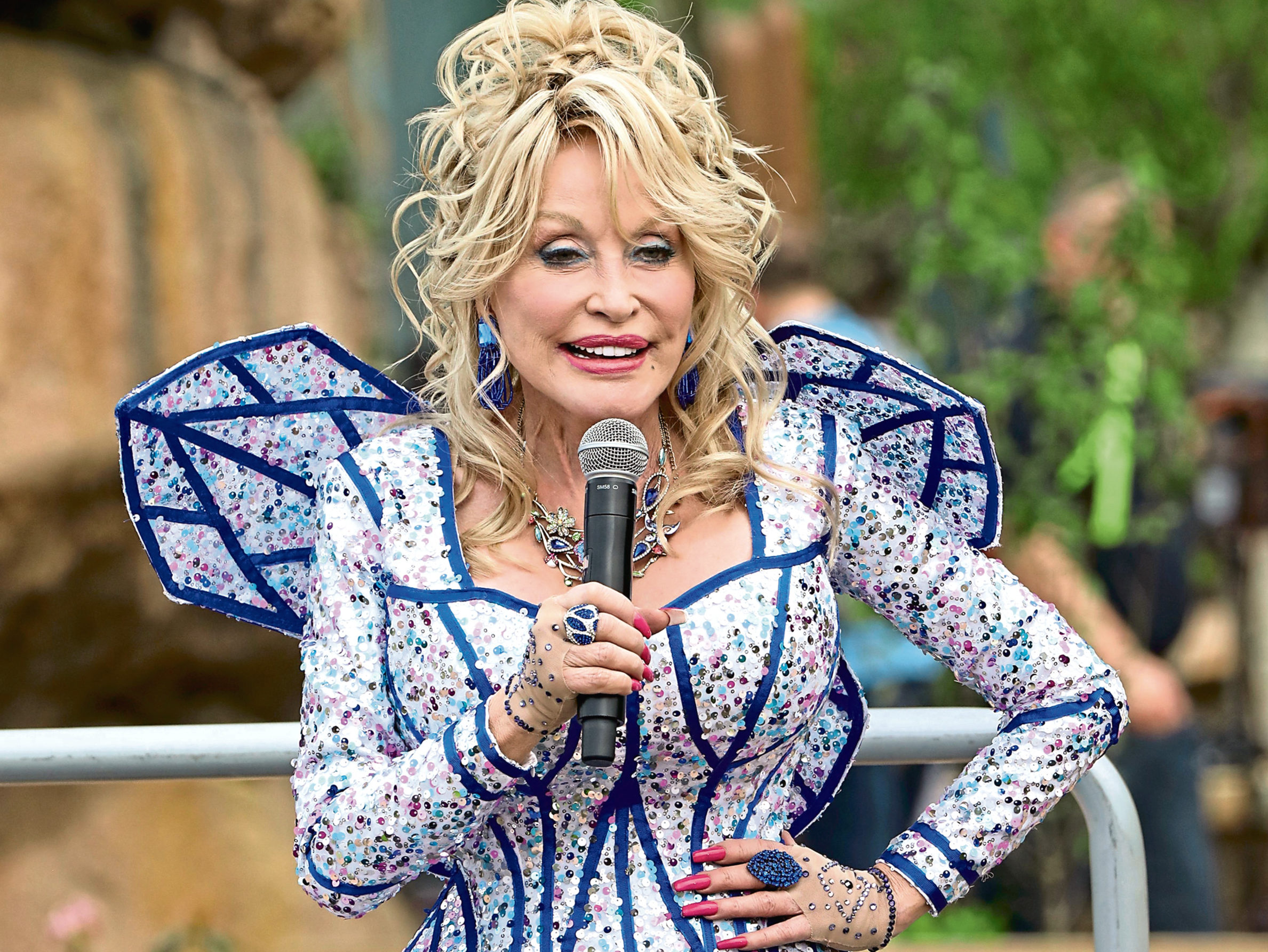 "You're begging another woman, not to screw you over and showing all these insecurities and kind of crushed self-esteem.
"In I Will Always Love You she says something simple, 'But above all this, I wish you love'. It's really brave. She's not afraid to show you this raw vulnerability. That's a brave thing to do in a song, it's easy to be angry in songs. But to be vulnerable is brave."
KT believe the country music star's ability stretches beyond music, however.
"She was an absolute trailblazer in not taking no for an answer," she added.
"The thing I'll never recover from was finding out that she wrote Jolene and I Will Always Love You on the same night.
"How does that happen?"
---
Sydney Devine
Having been in the business for nearly 70 years, country singer Sydney Devine knows a good song.
I Will Always Love You is the pick of Dolly's catalogue, according to the veteran star. And not just because it's an excellent piece of music.
"It's a wonderful song with great lyrics," he said. "But I like it not just because it's a great piece of music, but because of the story behind it.
"She wrote it and Colonel Parker (Elvis's manager) heard it. Dolly had a meeting with Parker and he said Elvis wants it but they'd need half of the publishing rights.
"Dolly said no and that she wanted to keep the rights.
"As it turned out, it went to No 1 in the charts with Whitney Houston's brilliant version so she did end up doing well out of it.
"Full marks to Dolly – the pressure on her must have been phenomenal. She stuck to her guns with one of the toughest men in the business."
As well as being steely-nerved, Dolly is also a natural on stage, having survived the tough audiences in Nashville, the home of country music.
"You have to be a consummate performer," he added. "You can't survive long in Nashville – and then the world – without being one. People still come out and watch her. She's funny, too. Dolly shows she knows what she's about with these jokes.
"If I had to duet with her I'd pick I Will Always Love You. It's a standard now.
"She's just a super, super lady."
In terms of talent, Sydney reckons that Dolly has the full package.
"There are three things which make me a fan of Dolly," he said. "Firstly, she's a good entertainer on stage.
"Secondly, she's a very good business lady, and thirdly – well, you can't knock success like she's had."
---
Damian Barr
Damian Barr, host of BBC Scotland's Big Scottish Book Club, grew up to a Dolly Parton soundtrack and it was lyrics from Coat Of Many Colours that spoke to him as a child from a family without much money.
"When I was growing up I was the poor kid in the class," he said. "I didn't have fashionable clothes, they were all from the second-hand shop and I was made to feel quite ashamed.
"Coat Of Many Colours is about being clothed in love, and the love of a mother for her child – that makes me think about my own mum.
"My favourite lines are, 'Momma sewed the rags together/Sewin' every piece with love' and 'one is only poor/only if they choose to be' which are just wonderful lyrics. It's that idea of being rich in love."
Damian has interviewed Dolly – fulfilling a lifelong ambition – and says her seemingly universal appeal is down to her character. "It's interesting because a lot of people who are universally liked are perhaps a bit hollow and people end up projecting what they want onto them," he said. "But Dolly feels sincere.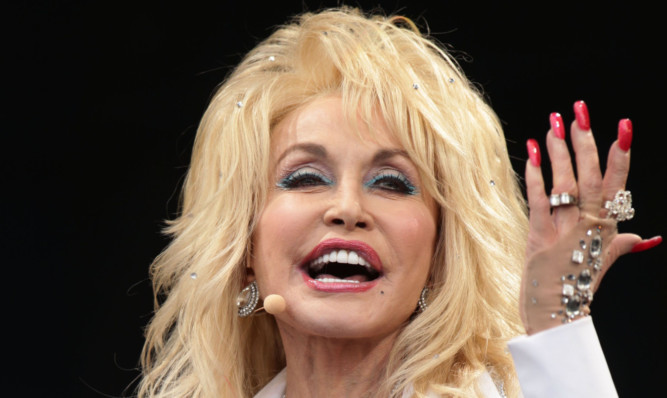 "She feels sincere, her lyrics are sincere and heartfelt. She tells stories about her life and she's not always painted as the hero. Think about Jolene, it's really about feeling petty and jealous and threatened and insecure – and I think everyone can identify with that.
"The longevity of her career kind of shows how seriously people take her as a musician," he said. "She is very widely read. When I interviewed her she'd just finished Catcher In The Rye for the second time, and said it wasn't quite as good as the first.
"When I met her I was struck by just how tiny she was but how she completely fills the room.
"I also got the sense that you just wouldn't mess. You don't mess with Dolly. She just has that aura about her but, then again, she's so lovely, why would you?"
---
Mama said we're poor not poor people. Wealth isn't measured by dollars

Dolly Parton
In her own words 
When I was a young child, there were a lot of poor people who grew up in our area. But then we started going to a bigger school, where there were other children who had more things than we did.
My mom made me this little coat. In order to make me proud of that little coat, I know now, she told me the story about Joseph from the Bible and his coat of many colours. So I thought, "Well, if it's from the Bible, and Joseph was an important person, it has to be very special and important."
Then when I went to school, the kids did not see that. They just made fun of my little coat. I had seen so much more in that coat than what mama had sewn, things sewn into my body, my soul, my everything. Mama had made it and told the story and made it all seem so real. It was so mind-warping and heart-shattering to me when they made fun of it.
In my mind, I thought I looked just like Joseph. But the kids didn't, and it crushed me.
I was trying to tell them in my own way, "It ain't about golden riches. You can be rich in love. In all sorts of wonderful things, you can be rich". But the kids didn't get that. It's amazing how kids can be cruel without knowing that they are. As they say, "Everybody loves to hate". And once you get a little kid down, everybody thinks, "Well, let's pile in on that".
When I was feeling bad enough as it was, they locked me in the coat closet and wouldn't let me out. And I was so afraid of the dark as a kid. That was a traumatic thing for a child of that age – to be shattered and to try to put those pieces back together, trying to teach a bunch of kids who didn't want to know.
I was even kind of hurt and angry at my mama, because I felt that she had sort of told me a fib. I even expressed that to her. So that's when mama said, "Look, don't you ever say we are poor. We are not poor people. Now, we don't have as much material stuff as other people do, but wealth is not measured by a dollar."
She explained the whole thing to me and again made me feel proud of my little coat. So that little song is like a world of things. It teaches about bullying, about love, about acceptance, about good parents.
That little story has even been written into a schoolbook to teach children about being different, that it's all right to be different. And that you don't make fun of other people. You have to accept everything and everybody.
At the time, I thought, "Why is this happening?" Now I know it was so I could write that song.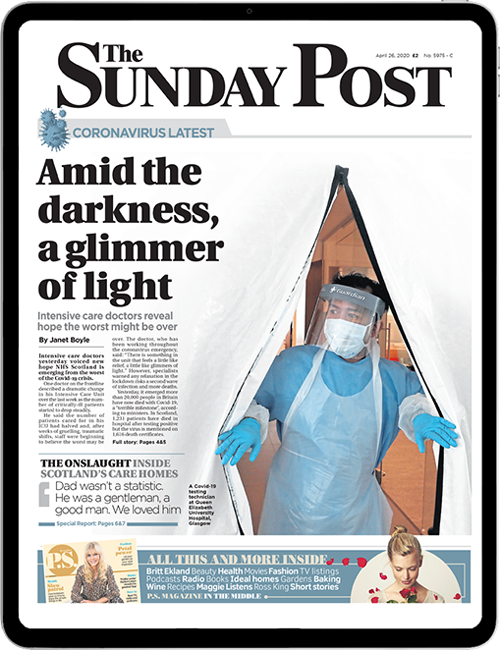 Enjoy the convenience of having The Sunday Post delivered as a digital ePaper straight to your smartphone, tablet or computer.
Subscribe for only £5.49 a month and enjoy all the benefits of the printed paper as a digital replica.
Subscribe