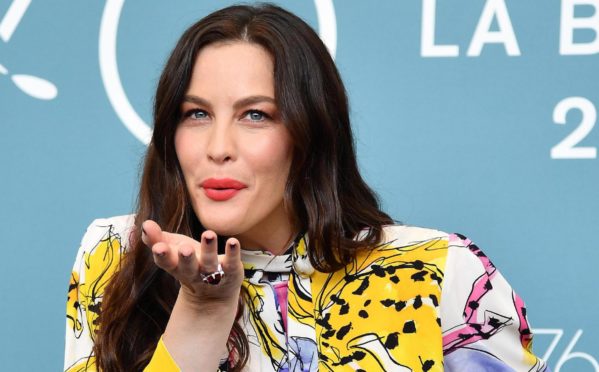 Having worked constantly since she was 14, Lord Of The Rings star Liv Tyler had put her career on hold to care for her children – until one of them told her it was time to go back to acting.
The 43-year-old, mum to Milo, 15, Sailor, five, and four-year-old Lula, is back on our screens in Harlots, a drama set in 18th-Century London.
"I have always worked a lot," said Liv, who spends much of the year living in London with her fiancé, David Gardner, an English sports and entertainment manager. "There was a moment when Milo was little that I didn't work as much. One day we were sitting at the dinner table, he is very mature for his age, and he said, 'Mom, you need to go forth and make more movies.' Those were his exact words. It was such an amazing and beautiful moment.
"I said, 'Okay. What do you mean?' and he replied, 'Well, I know you love me, and you're such a great mom and thank you but I'm getting a little bit older now…' It was his cool way of having his space and saying that he wanted me to do what I was passionate about. It was very sweet.
"I made a little prayer to the universe and suddenly all of these crazy things have been coming along. I have been doing all different kinds of acting. I designed a clothing line and did a lingerie campaign for Triumph. I produced a little short film that David Beckham was in. It's been really fun.
"I'm probably working more now than I ever have in my whole life. It's tricky with the babies but it is good because they don't always notice. I have, weirdly, been home a lot but still working a lot."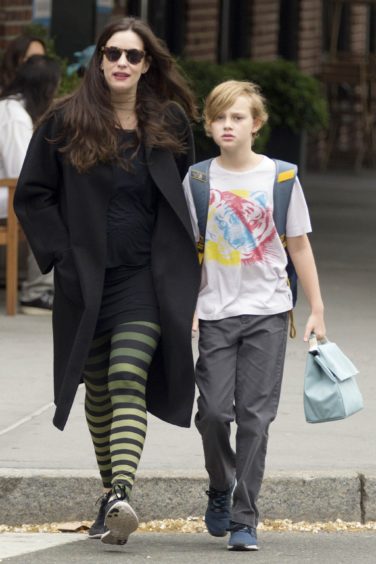 Like so many working mums, home life and work is a constant juggling act.
She said: "As a mother you are really multi-tasking all of the time. You are all over the place and conducting this huge orchestra at home and at school. So when I go to work, it's almost like a vacation for me now in the sense that I'm just memorising my lines and thinking about my character in this amazing, creative, fulfilling experience, so it's nice."
And Liv's partnership with David has also been important in each of them maintaining their careers while caring for their children.
"We just have a nice balance that works so well in our relationship," she said. "We work very hard and we love adventure. Our jobs are so interesting and different and we like that, but we are also focused on our family because that is what really makes us tick.
"We go out, do our thing and then we come back together. Our children are always the most important thing to us."
Family life has always been important to Liv, but her own upbringing was less than conventional.
Her parents are Aerosmith singer Steven Tyler and Bebe Buell, a model, singer and former Playboy Playmate. The pair had a brief relationship while Buell was living with another rock musician, Todd Rundgren, who believed he was Liv's biological father and his name is on her birth certificate.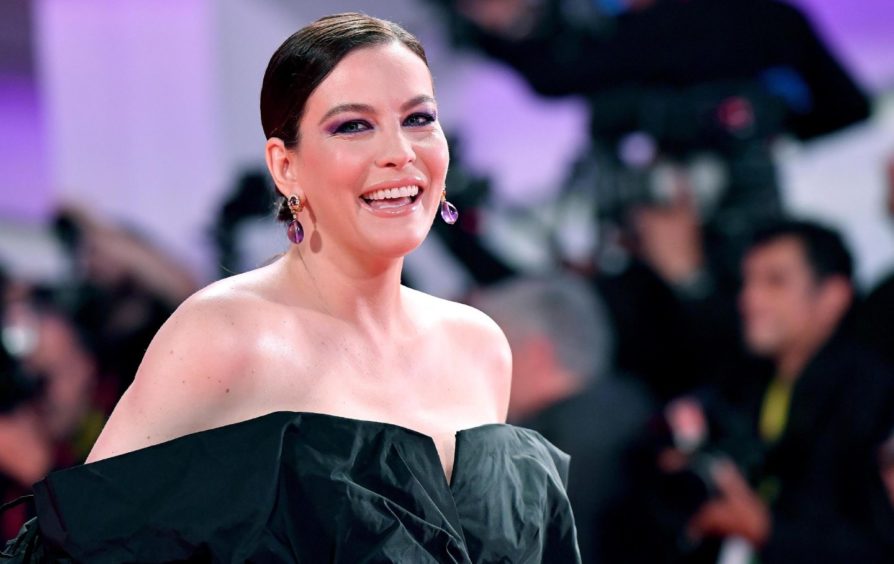 When Liv was 10, she met Tyler and, due to their striking similarities, she suspected he was her father. Her mother revealed the truth, blaming Tyler's drug addiction at the time of Liv's birth as the reason for saying Rundgren was the biological father.
Since then, Liv has had both men in her life and regards each of them as her dad. She said: "I always wanted to be a mom and to be a family unit because, growing up, I had such an eccentric family. I had a really beautiful family but I lived with my mom for a while, then with my aunt for a while, with my grandma and I had two dads.
"So I think my greatest motivation has always been to have a family. I get the greatest pleasure out of that."
Liv began modelling at 14, moved into adverts and shot a music video for Aerosmith, before landing her first film role, Silent Fall, in 1994.
She says it was difficult at times growing up in the spotlight.
"When I first started modelling and acting, I was 13 or 14 and I felt like I was guided along a path, in a way. At the time, I was kind of annoyed by it because I just wanted to be with friends and be in school.
"But through it I found myself, which was an amazing thing. I felt very grateful for that. I didn't really have any classic training and if you asked me if I wanted to be an actress when I was a kid, I wouldn't have said yes, I don't think.
"But it was something that was very important for me to express and find myself and still is. I'm very grateful to it."
Liv believed she would follow her two dads into music, but her mum believed she was destined to be an actress.
"I think I always thought I would be musical in some way," she continued. "It was my mother who always used to tell me I was going to be an actress and she could see something in me. I have always been empathetic. I'm a sponge for observing people and how they feel. Even at a young age, I had an awareness of emotion. I think she saw that in me."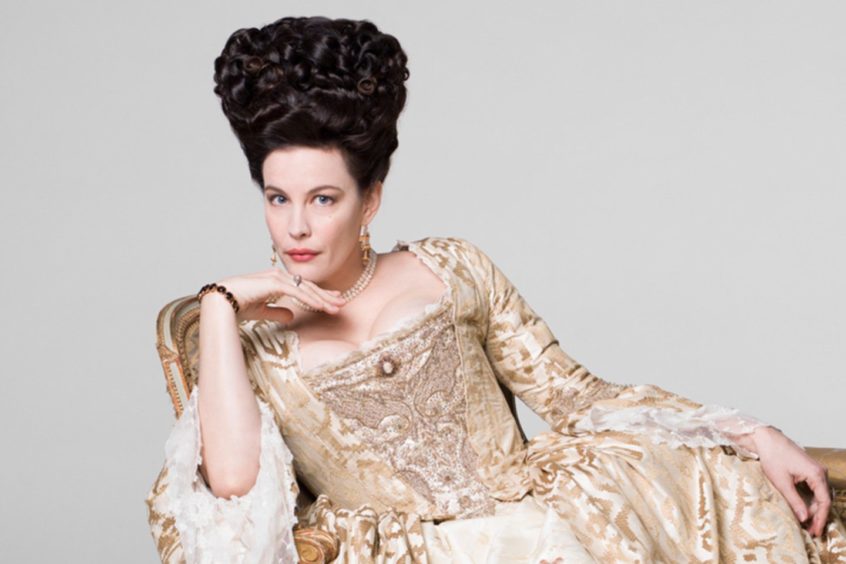 Liv has spent the past 25 years following her own path, combining blockbusters like The Lord Of the Rings trilogy, Armageddon, The Incredible Hulk and Ad Astra, with indie favourites like Stealing Beauty, Lonesome Jim, Robot & Frank and The Strangers.
She's also turned to TV recently, appearing in The Leftovers, Gunpowder, and new series 911: Lone Star and Harlots.
"I can remember about seven years ago, seeing the things that HBO was doing and paying attention," she explained. "In Europe, television has always been great, but in America it wasn't always like that.
"I remember reaching out to my agents and saying I was interested in those kinds of shows. My heart always wanted to find something like Harlots and The Leftovers, where I get to be a part of this incredible world and group of people.
"I was really looking for that for a long time. I would think about things like Twin Peaks and David Lynch and The Twilight Zone. I didn't really want it to make sense and be a normal show."
In Harlots, Liv stars as Lady Isabella Fitzwilliam alongside Samantha Morton and Lesley Manville, who are two rival brothel owners.
Liv said: "I was really riveted by the world and the period. Being an American, there was so many things I didn't know about. It's another side of history we haven't seen.
"Also, I moved to England, I have an English fiancé and two young babies, and I was feeling quite brave for some reason after I had Lula.
"I thought, 'I want to give it a go being in England and I want to work'. I got a wonderful agent and she came to me with this project."
---
Harlots, BBC2, Wed, 9pm and on the iPlayer.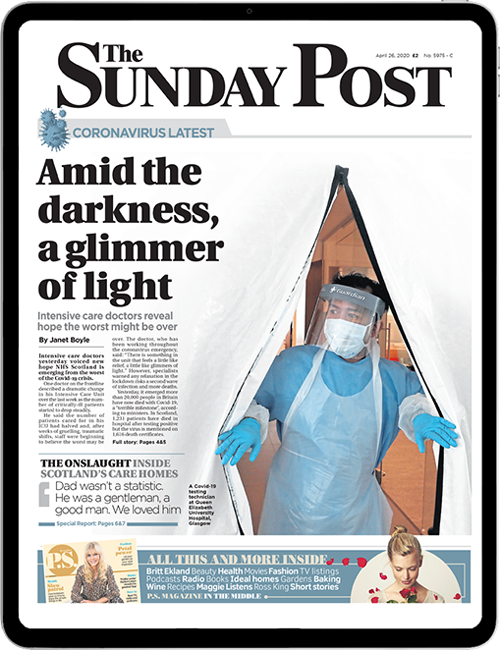 Enjoy the convenience of having The Sunday Post delivered as a digital ePaper straight to your smartphone, tablet or computer.
Subscribe for only £5.49 a month and enjoy all the benefits of the printed paper as a digital replica.
Subscribe