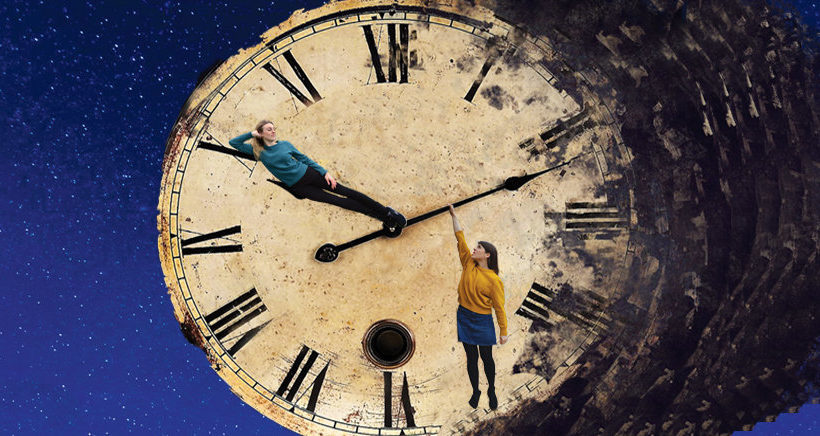 COMPRISED of hilarious geniuses Roxy Dunn and Alys Metcalf, Viscera Theatre is an award winning producing team and comedy duo.
The brains behind the 5-star sell-out run of In Tents and Purposes are returning to the Fringe this year with new show You Only Live Forever, exploring the realities of living for eternity.
We catch up with them ahead of the Fringe to find out about their new project and what it's like working with your best mate.
You're best friends – how did you meet and become besties?
So we were at drama school together and we were in a very small class and we also lived together.
We also always got put in scenes together at school because we were told we had a good dynamic that worked. I think visually we look quite good together as we are physically quite opposite.
Tell us about your new show You Only Live Forever.
It's about two lovers and one of them takes an elixir which means she can live forever. The play spans about 300 years and we see their attempts to deal with this. One of them manages and the other one doesn't.
You also see our dynamic as actors fall apart as the play continues, so it's almost two concurrent stories running alongside each other.
Do you get a lot of your material from each other and your past experiences together?
Yes definitely. It's all very close to the bone as our family friends would tell us. Most of the material we have has come from an argument or an incident or a musing on something we've shared.
Do you have to be careful then not to have too many 'in jokes?'
We tend to explain it enough for audiences that know us and don't know us. We'll be doing that in You Only Live Forever. That's where having a director is really useful as they can advise.
What advice would you give to someone taking a show up to the Fringe this year?
Make sure you go and see stuff as well as performing every day – you can get very caught up in your little bubble. Also don't drink too much alcohol.
What are you most looking forward to seeing this year at the Fringe?
A show called Hunch about a female superhero whose superpower is instinct and Max & Ivan's Pronouns.
Can you tell us about the show you're developing with Sharon Horgan (Pulling, Catastrophe)?
It's a sitcom based on a lesbian couple who are at a crossroads in their relationship and deciding about whether they should stick together or whether they should part.
It's about that point you reach in a relationship when you've been together for a while and you reach a point where you really don't know whether to stick or twist, and just really looking at the pros and cons of each.
If you could work with anyone from any point in history who would it be and why?
I think it would be really cool to meet Aphra Behn who was the first woman playwright. However, I think she was massively right wing and she was a polemicist and she went to prison… but I just think it would be interesting to meet her, she seems like a total hard nut.
If we only have enough cash to see one show at the Fringe, why should we go to see You Only Live Forever?
Because you'll be getting a bit of everything. It's got so many shows in one. It's funny and it's poignant and you get a storyline looking at some of the big, big questions in life.
Performance Details:
You Only Live Forever
2 – 27 August, Assembly