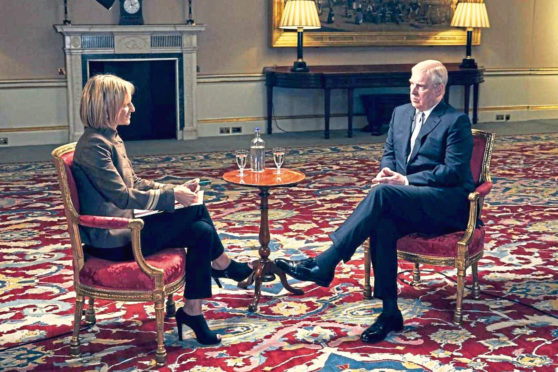 Prince Andrew was trying to "draw a line" under recent controversies.
But after a catastrophic BBC interview for which the term "car crash" could have been tailor-made, instead of dousing one fire, the hapless prince might have inadvertently rekindled another.
Do we want to keep the monarchy?
That old chestnut had been back-burnered in recent years, possibly because it would feel wrong to have a pop at the elderly Queen and Duke of Edinburgh whose devotion to duty has never been in question.
Also, public attitudes towards the heir apparent, Prince Charles, have softened over the past decade or so and there's an overwhelmingly positive attitude towards the next in line, Prince William – who brings the complete package of being seen as a decent, hard-working guy who has married well and produced a brood of cute kids.
But then up rocks Uncle Andrew to not so much upset the apple cart as send it careering off a cliff and, let's face it, we really shouldn't be surprised it was him.
Admittedly, over the years sundry other royals have "enjoyed" a spell in the stocks.
Prince Philip is a serial offender – literally – Princess Margaret took the regal aspects of royalty to new levels and Prince Edward made the whole family look a bit rubbish with It's A Royal Knockout – surely the most badly-judged bit of royal TV until his big brother was eviscerated by Emily Maitlis.
But for the past almost 40 years, you'd struggle to find many who'd disagree that the not-so-grand old Duke of York merited the title of "Worst Windsor".
First we had "Randy Andy" as he really worked the whole playboy prince angle, before morphing into "Air Miles Andy" with people irritated by his swanning about, all on the public purse.
Part of the problem was that the Prince embodied all the worst traits of the privileged – he was regarded as not that bright, arrogant in the extreme and pretty darned tetchy should anyone question his antics.
On leaving the Royal Navy, he began work as a special ambassador for trade and industry but had to give up the role in 2011 over his links with Ilham Aliyev, the controversial President of Azerbaijan who has been criticised for corruption and human rights abuses.
The Prince has an unenviable record for striking up dodgy relationships, one of which saw the billionaire son-in-law of the Kazakh President pay way over the odds for Sunninghill, the house Andrew shared with Sarah Ferguson, which now lies derelict.
Speaking of "Fergie", she also did huge damage to the prince's already ropey reputation when she was caught on camera taking "cash for access" to Andrew and his business contacts.
But the relationship that may sink him is that with the late financier and convicted sex offender Jeffrey Epstein.
There are allegations that we won't rehash here, all of which Prince Andrew strongly denies, some of which are currently the subject of legal action in the US.
This has been rumbling on for a decade and in his BBC interview with Maitlis the prince did admit to "letting the side down" in visiting Epstein after his conviction.
It really was a PR disaster with palace sources describing it as "utterly jaw-dropping", leaving some "dumbfounded".
No wonder his spin doctor quit a fortnight before it was aired after his advice not to do it was ignored by the over-confident royal.
The Duke said he "still" did not regret his friendship with Epstein, refuted one allegation on the grounds that his service in the Falklands temporarily left him unable to sweat, and claimed he couldn't have been where he's alleged to have been because he "weirdly distinctly" recalls that he took Princess Beatrice to a party at Pizza Express in Woking that very evening 18 years ago.
Far from putting an end to any suspicion, the interview only opened him up to more ridicule and the old rumblings about abolishing the monarchy when the Queen dies resurfaced.
The last time this was seriously debated was exactly 20 years ago in November 1999 when Australia held a referendum to decide whether to become a republic, voting to stick with Her Majesty as Head of State by 55% to 45%.
In the current political climate, which some feel could see the UK break up, it would be brave to back a similar result in a referendum held in any newly-independent country.
The SNP, for example, have said they would keep the Queen as Head of State but revisit the situation later.
In the aftermath of Andrew's excrutiating interview, with city contacts deserting him and charities preparing to distance themselves from their royal patron, he announced he was stepping down from public life though sources say the Queen effectively sacked the man rumoured to be her favourite child from official duties to try to protect the monarchy.
The Prince finally said: "I continue to unequivocally regret my ill-judged relationship with Jeffrey Epstein.
"I am willing to help any appropriate law enforcement agency with their investigations, if required."
You can bet your bottom dollar we've not heard the last of this.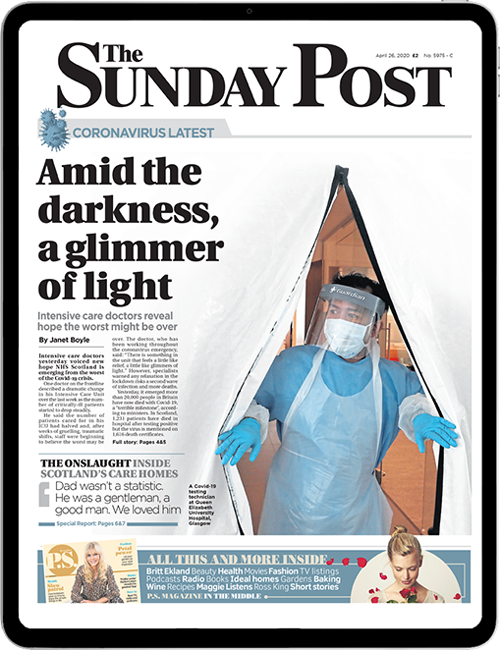 Enjoy the convenience of having The Sunday Post delivered as a digital ePaper straight to your smartphone, tablet or computer.
Subscribe for only £5.49 a month and enjoy all the benefits of the printed paper as a digital replica.
Subscribe