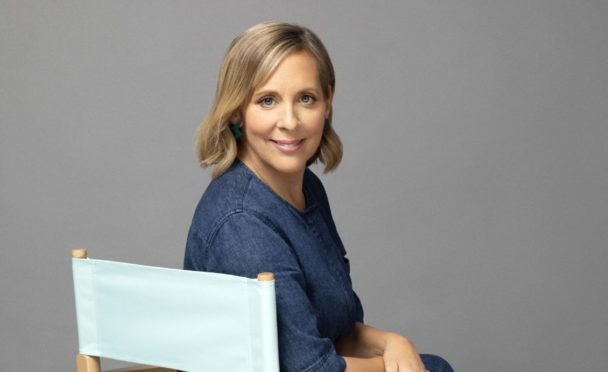 For presenter, actor and writer, Mel Giedroyc, the best things in life happen not just when but where you least expect them, and that includes in her own wardrobe.
Last spring, as most of us spent the early months of lockdown at home, Mel was holed up her bedroom closet space which, she admits, turned out to be the perfect writing nook for redrafting her first novel, The Best Things, published earlier this month.
"I've been in the closet for a while now," she laughed, speaking from her home in West London, which she shares with her husband Ben Morris, a TV director and drama school teacher, and daughters Florence, 18, and Vita, 17.
"My youngest was studying in the living room, while Florence, who's doing an art course, took over the garden shed. My husband was working in our little office, so I ended up working on the book in this freezing wardrobe nook in our bedroom."
Despite being far from a literary Narnia, she found some solace squirreled away there during the chaos of lockdown. "I wedged in an armchair and must have looked like a Teletubby, wearing five jumpers and several blankets," added Mel, who is as warm, funny and familiar over the phone as she is on TV.
"I lost myself in the book, away from the noise and chaos of everyone being at home and worrying about family and friends. It's amazing, the joy of escaping to another world through reading and writing."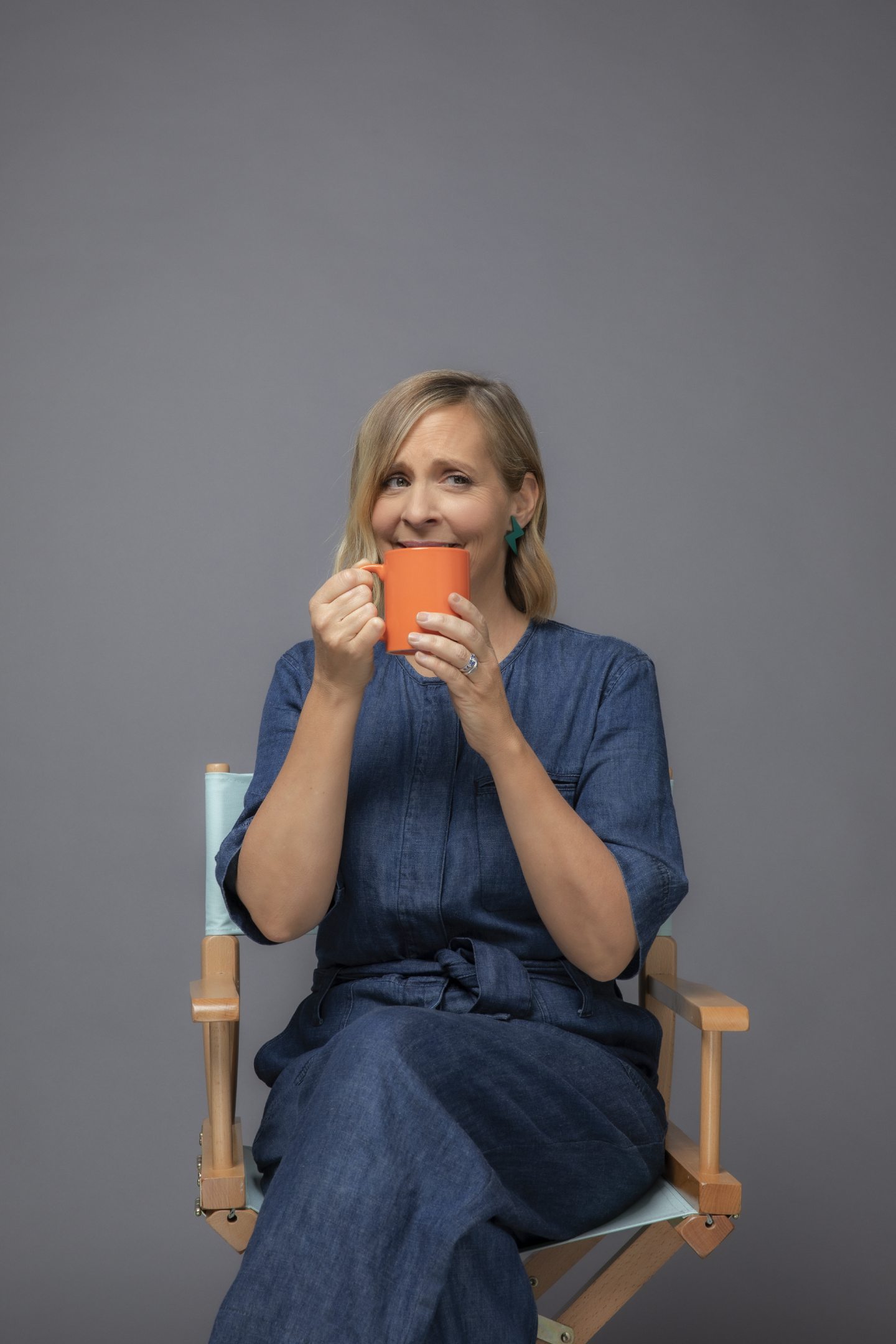 Best known for hosting The Great British Bake Off alongside long-time friend, Sue Perkins, Mel has been a familiar face on TV since the duo presented Light Lunch on Channel 4 in the late '90s.
Despite a prolific TV career that extends to acting, writing fiction has been a life-long ambition for the 52-year-old. It just took her three decades to find the time between work and raising her family.
She eventually managed to carve out three months in her schedule at the end of 2019 to work on the book in her local library, only to have her diary wiped clean when the pandemic hit just months after submitting a first draft to her publisher.
"By March, everything I had in the diary just slid away," said Mel. "I had projects that were shelved or delayed. In some ways, the first lockdown was actually quite lucky for me. I had time to wrestle it into better shape and wrote three further drafts."
Funny, heart-warming and touching, The Best Things follows the well-off Parker family from Leatherhead in Surrey – where Mel grew up – who lose their fortune overnight. Shaken from her wealthy suburban stupor, mum Sally suddenly finds herself desperately scrambling to help her family start over as they embark on a hilarious, painful yet hopeful journey of recovery and self-discovery.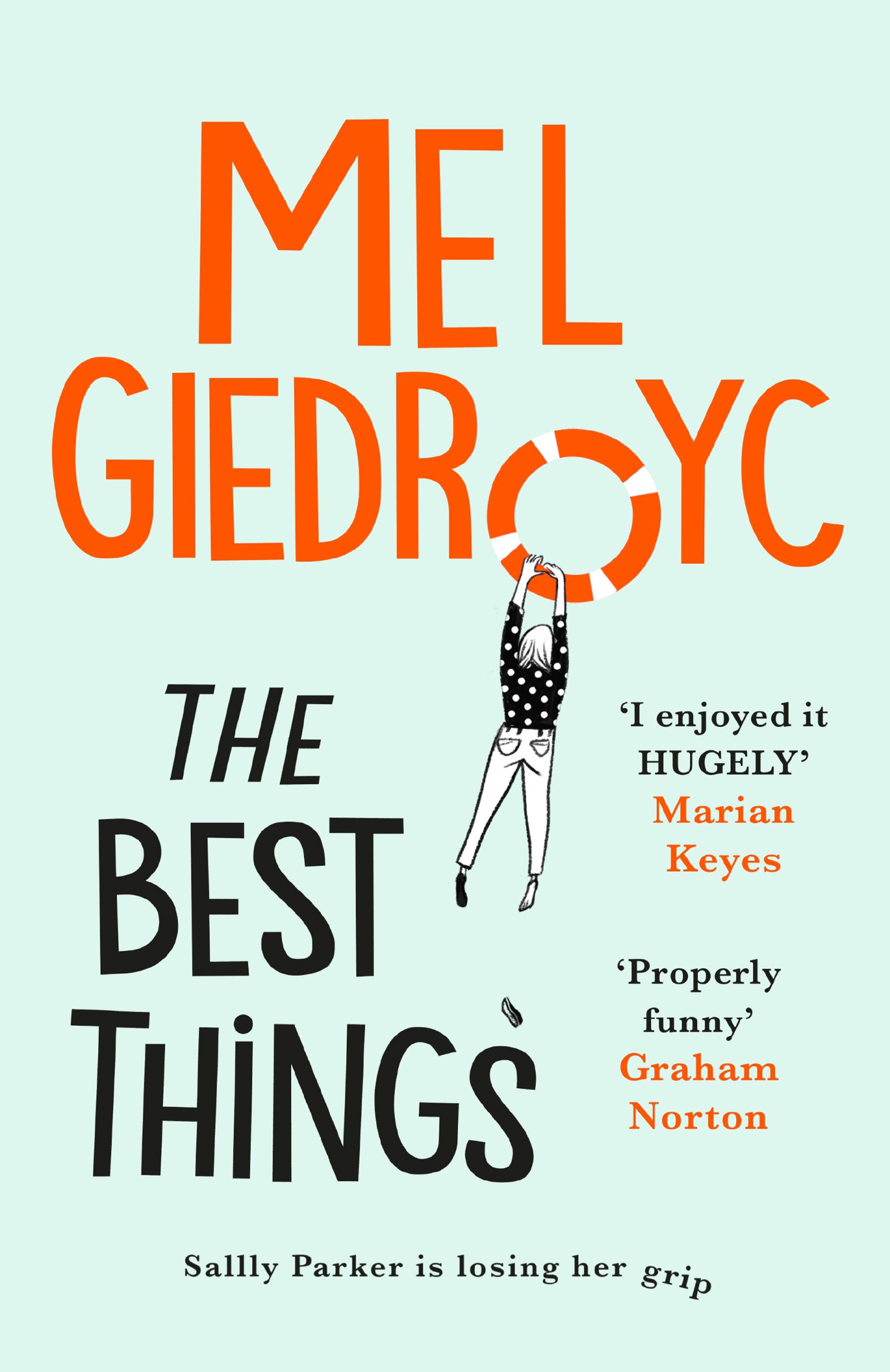 The financial troubles faced by her characters mirror a time in Mel's own life. Fifteen years ago, she suddenly lost her main source of income; a TV ad for Kingsmill Bread, just as she and her husband had taken out a huge mortgage on "an expensive house we really couldn't afford".
"We had a tricky financial time, which I learned some stark lessons from," recalled Mel. "I wasn't working as much, we were living beyond our means and then the work just fell away. We had to sell our nice, comfortable house, move into a tiny rented place and put most of your stuff into storage.
"It was scary and challenging but was actually a good thing. We realised we were perfectly happy in the rented place, and were swamped in material things we didn't need.
"The girls were two and four at the time and just saw it as a big adventure. They loved that tiny, 1970s-style flat and we made so many happy memories there.
"It made us realise that the most important thing was that the four of us were healthy, happy and together.
"The seeds of the book were sown at that time. It made me realise just how quickly things can change. Similarly, the pandemic made us all re-adjust so quickly. You need to dig a little deeper, look in on yourself and realise who your friends are, which can be a good thing."
Landing a presenting gig for a jovial BBC show about an amateur baking competition came at the perfect time for Mel. She fondly recalls her seven years presenting The Great British Bake Off alongside Sue, Mary Berry and Paul Hollywood, until it moved to Channel 4 in 2017. "We had some very happy times on Bake Off. It really is the most lovely, wholesome show and it's the bakers that make it so I'm not surprised it was such a hit during lockdown."
Over the years, Mel has presented shows including Mel & Sue and The Generation Game, co-commentated on the Eurovision Song Contest and starred in Shakespeare's Much Ado About Nothing and the 2018 West End revival of Stephen Sondheim's musical, Company.
Throughout her career, she has regularly performed alongside Sue, effortlessly bouncing jokes and friendly banter off one another to the delight of audiences. They met at the Footlights comedy club at Cambridge University in the late '80s and were shortlisted for a Best Newcomers Award at the Edinburgh Festival in 1993, before breaking into TV with Late Lunch.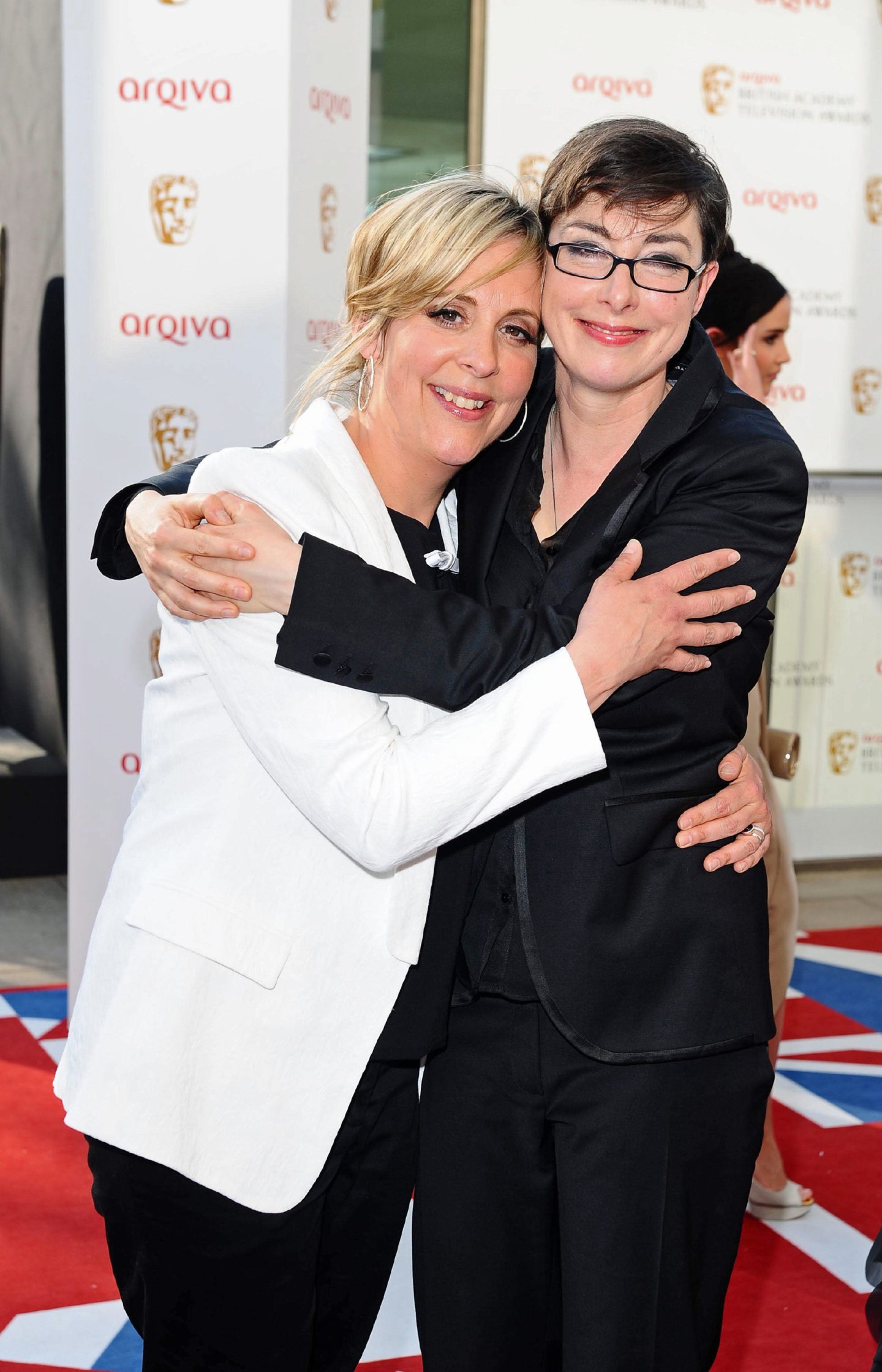 The pair's reduced contact during the past year was tough, says Mel, but they will reunite professionally this month to film a second series of their Sky sitcom, Hitmen. "It's been really weird," Mel admitted. "When allowed, we've met up for dog walks, hung out in each other's gardens and done lots of 'Zooming'.
"We're excited to be filming together again. We both agree this whole experience has made us more thankful to be working together. We will enjoy every moment and have such a laugh. I think missing the companionship of good friends has made all of us realise how precious and short life is, and that we have to make the most of it… God, I sound like a self-help book!"
Mel was thrilled to get back behind the camera last summer to film Unforgivable, a confessional celebrity panel show that launched on Dave in February. Her guests included Johnny Vegas, Richard Ayoade, Harry Redknapp and Jennifer Saunders.
Filming under strict social distancing was a welcome but bizarre experience. "We snuck it in just between lockdowns last summer. None of us had done anything for months so each recording went on for about three hours," Mel added.
"We had an audience of 20 people in masks. You couldn't see if people were smiling, it was baffling! I wanted them to pipe in some fake laughter. We had a special Covid health and safety person on set who would rap our knuckles if we got too close to anyone. But, by the end of the run, it felt normal to be sitting three metres apart. I suppose we humans are adaptable that way."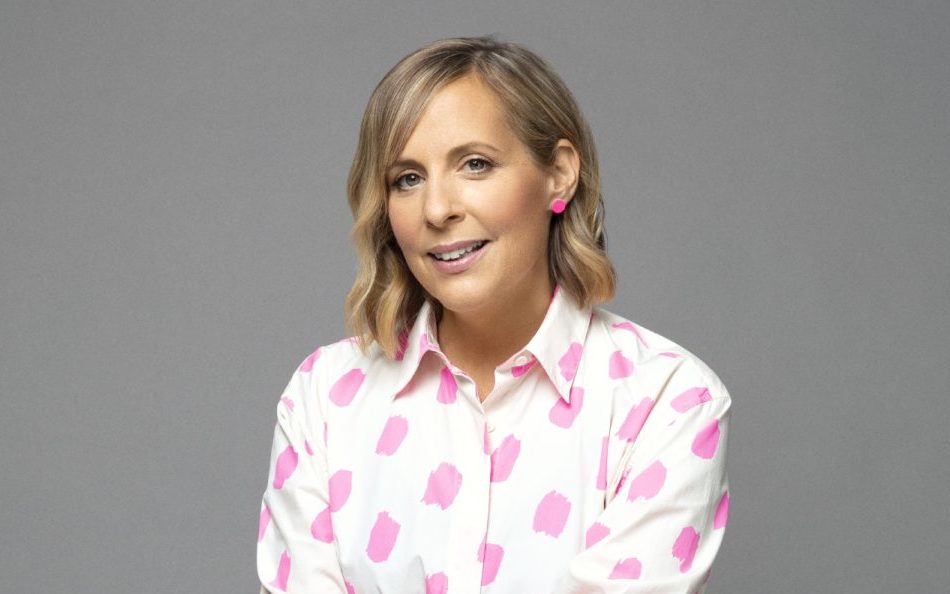 Whether she is presenting, acting or writing, Mel is optimistic about the future. When we speak, she is looking forward to her virtual "Zoom disco" book launch, organised by her film director sister, Coky, and hopes to enjoy a house-bound boogie with a certain former colleague.
"Mary Berry, the ultimate disco queen who will be the last woman standing at any social gathering? She's definitely invited! She's amazing. She once told Sue and I that she had been to Ibiza and we thought, oh she probably enjoyed some lovely afternoon teas. No, she went clubbing in this huge club, Pacha, until 1am. In her seventies! We can't wait to have a big chinwag with her after all this."
Another book is also on the cards, Mel assures us. "I'll start putting pen to paper on the second book later this year, hopefully. I'll always be up for TV gigs but I definitely want to write some more. So I've got to be very disciplined and get down to it. I just need my library to open again or get back in the closet. Literally."
---
Jen's our comedy sister
Filming with Jennifer Saunders on Unforgivable brought Mel's TV career full-circle, as it was another famous female comedy duo who helped to boost Mel and Sue's early career.
"Jennifer Saunders gave us our first big break," said Mel. "We were scrambling around doing bar jobs and waitressing, then writing gags on the side for our own show. Then Jennifer just called up, saying she'd seen us on some obscure TV show.
"We'd made her laugh, so she wanted us to come write for French & Saunders."
Mel and Sue would also go on to star in several episodes of the series. "We started that in 1996 and it was brilliant. They've been like comedy big sisters to us," said Mel.
On one episode of Unforgivable, Saunders' daughter, Beattie Edmondson, revealed her mum would get her to help write Ab Fab scripts on the school run.
"She'd dictate parts of the script to her kids in the back of the car just before heading to a read-through in London. I relate to that because Sue and I are exactly the same," laughed Mel, herself no stranger to winging it.
"We would turn up at the Edinburgh Festival with shows that weren't fully written. We'd start with a 35-minute set that would gradually increase to 50 minutes over the course of festival. We've always been very last minute."
---
The Best Things by Mel Giedroyc, published by Headline Review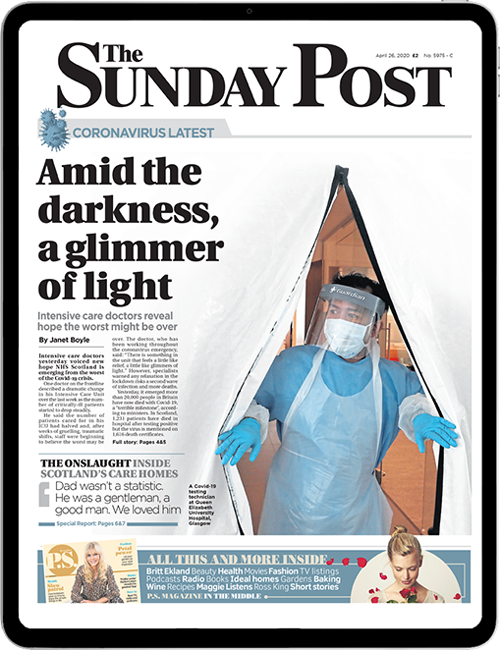 Enjoy the convenience of having The Sunday Post delivered as a digital ePaper straight to your smartphone, tablet or computer.
Subscribe for only £5.49 a month and enjoy all the benefits of the printed paper as a digital replica.
Subscribe