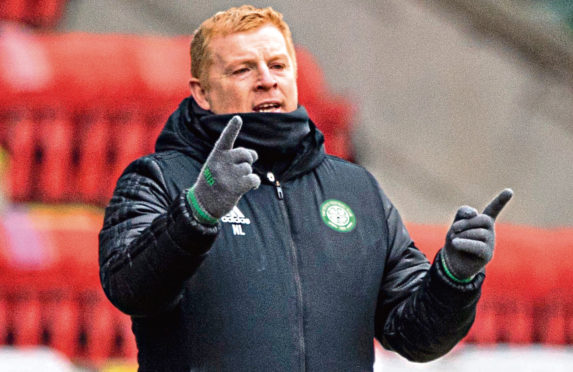 Neil Lennon has never been a manager to shy away from hard questions.
But the Celtic manager's patience has been severely tested this season.
He believes some of the interrogation sessions he has faced in the media before and after matches have been unfair.
Lennon isn't the only boss to be less than impressed with the way they're being grilled by broadcasters brandishing microphones.
Hibs' Jack Ross felt there was "disrespectful" questioning after his side's League Cup defeat by St Johnstone, and Derek McInnes of Aberdeen has clearly been irked by repeatedly being asked about his job security.
Lennon said: "We don't talk about it collectively, but the various techniques have changed this season, particularly on certain managers.
"I don't think it's right. People are pre-empting answers, being aggressive and talking about people losing their jobs.
"They're talking about other people coming in to take over.
"It's very unfair, it's not right, it's not ethical and I don't think it's professional.
"Interviewers aren't there to create the news. They're there to report the news.
"They want to be the story rather than the manager who's there defending his team, defending his tactics, the result or himself.
"He shouldn't have to defend himself all the time when things aren't going well."
Improved results, of course, mean for easier interviews. Lennon, however, is clearly still fuming about the way he has been treated at times this season.
"I had a 22-question interview, 30 minutes before the Livingston game," he added.
"Then I was accused of walking away. That created a totally wrong narrative. I was there. I answered every question and still the narrative was: 'Oh, he stormed off'.
"It's absolute rubbish and nothing gets done about it."
Celtic are going for their sixth win in a row against Ross County this evening, and Lennon is pleased with the way results have improved.
There is, however, still some way to go before his team are performing exactly as he would like.
He said: "I think the players have shown a lot of mental strength.
"To be successful year in, year out, you need to be of a certain temperament and be able to take the rough with the smooth.
"We're seeing that now and they've got into a good groove. That takes good character and they haven't given up on anything.
"I'm not surprised by this run we're on. It's only five games and five wins, but we're capable of a lot more.
"We're hoping for a lot more.
"You learn about certain individuals and how they cope with adversity.
"It's always a good sign when they come out the other side of it.
"We still have a lot of work to do. But it's not the unmitigated disaster a lot of people make it out to be.
"We want to finish the season as strongly as possible and see where it takes us."
Lennon says that stopping Rangers winning the title before the league split is not uppermost in his thoughts.
He went on: "We're just looking at every game on its own merits. We're not setting targets.
"This next game against Ross County will see them fighting for their lives. We can't afford to drop points.
"We have to just try to keep our run going and not worry about what's going on elsewhere.
"If you take it beyond the split, then so be it."
The manager is delighted by the manner in which left-back Greg Taylor has confounded his critics by reclaiming a place in the team and performing well.
He said: "He has a good mentality and a great appetite for the game.
"There's room for improvement in him, but he should be delighted with the statistic that he has our second-highest number of assists.
"He works really hard on his crossing and he has fitted in really well.
"It's always good to have competition for players. It means you can take individuals out when they look fatigued.
"That was the case with Greg, then Diego Laxalt came in and did well.
"Players will sometimes benefit from watching games and having a bit of a rest.
"It's good to come back in hungry and ready for more.
"We always support the players when they're going through tough times, and Greg's no different.
"He has played very well, and has a big year with the Euros coming up. He wants to maintain his position in the Scotland squad."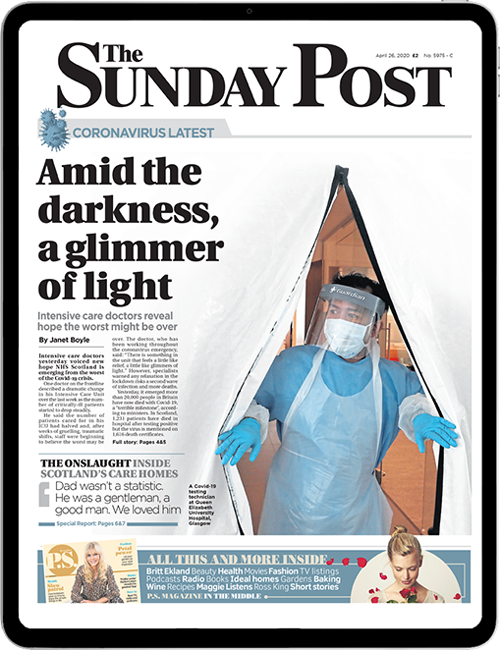 Enjoy the convenience of having The Sunday Post delivered as a digital ePaper straight to your smartphone, tablet or computer.
Subscribe for only £5.49 a month and enjoy all the benefits of the printed paper as a digital replica.
Subscribe