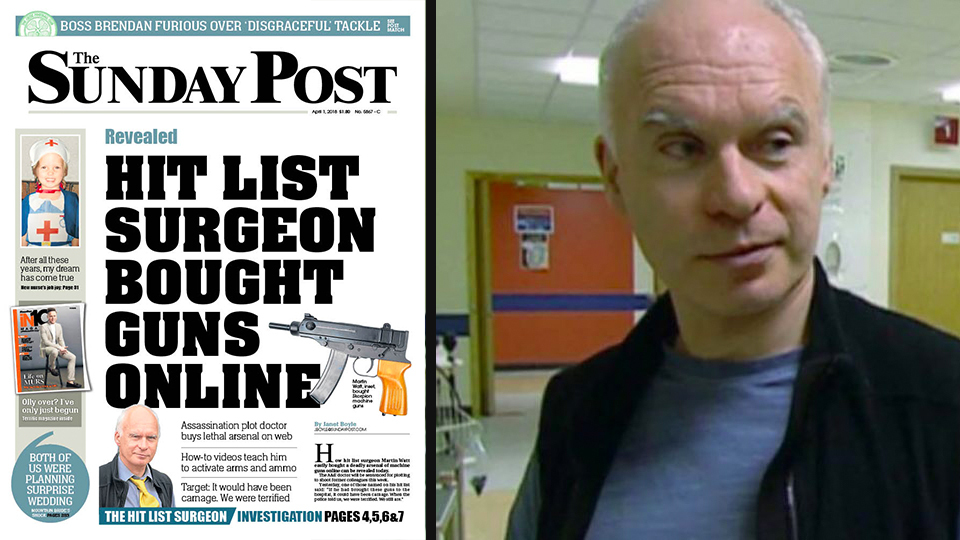 THE case of Doctor Martin Watt is as disturbing as it is baffling.
Here was a man who, on the face of it, had it all – a great career, a respected reputation, a family and a nice house in one of Glasgow's most affluent areas.
However, after a heart operation his life fell apart. Rows with colleagues, a sacking and the demise of his marriage.
What occurred next ventures into the realms of a Hollywood thriller. The once respected consultant drew up a hitlist of former colleagues and stockpiled a cache of weapons that could have wreaked complete and utter carnage.
Thankfully, the police stopped him before he was able to carry out his bloody revenge mission, one that, if successful, would have made him one of the country's most notorious killers.
It's right that Dr Watt is responsible for his own actions and next week he will pay a heavy price in the form of a substantial jail sentence.
However, attention should also turn to the internet and its role in this outlandish crime.
Dr Watt repeatedly managed to order, via the web, machine guns; some of which fired up to a thousands round a minute. Think about that – a thousand rounds a minute.
These were deactivated but once in his hands in Glasgow he simply logged onto another website that showed him how to turn them into live killing machines.
The fact he was so easily able to buy and then reactivate these weapons is simply staggering.
When will those who own search engines – such as Google – take real responsibility for their role in society?
Thankfully, this case was resolved without bloodshed or the loss of life.
But when you look at the arsenal stockpiled by Dr Watt, the outcome could have been very, very different.
Rebuilding faith in the force is crucial
It is absolutely right and proper that a review is being launched into Police Scotland and the Scottish Police Authority.
The arguments for the creation of a single force are now well known and well discussed.
Better communication, easier mobilisation of specialist officers and, let's face it, big savings were the reasons cited for its inception.
However, in Police Scotland's first five years we have seen mistakes, some fatal; the shambolic merry-go-round that is the position of chief constable; and claims that areas outside the central belt are being ignored.
So this review will have much to consider. Indeed, rebuilding public faith in the service, not through soundbites and platitudes, but by real action, should be a priority.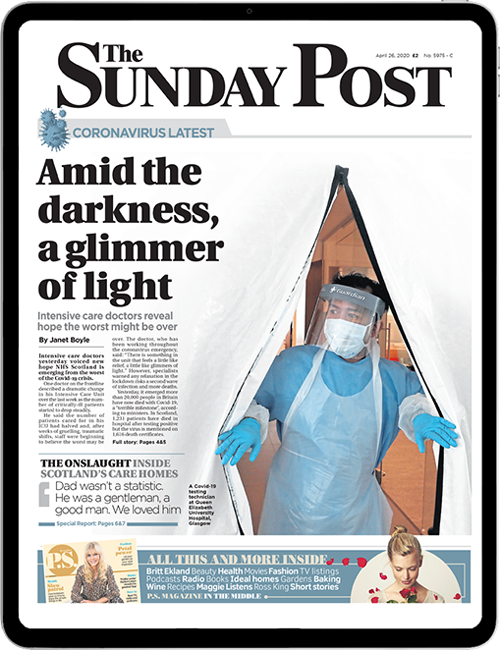 Enjoy the convenience of having The Sunday Post delivered as a digital ePaper straight to your smartphone, tablet or computer.
Subscribe for only £5.49 a month and enjoy all the benefits of the printed paper as a digital replica.
Subscribe