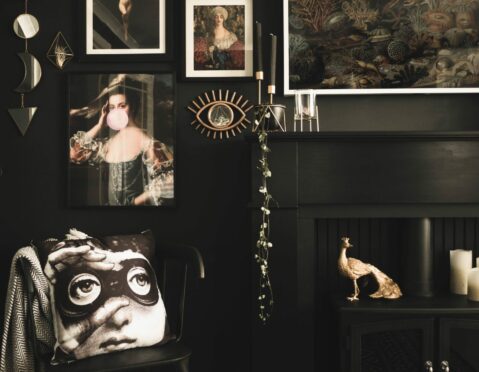 Who: Photographer Silvya Palladino, 36, and husband Antonio La Gamma, 35, a software developer
What: A modern house with an added extension
Where: Livingston, West Lothian
---
We moved into the house in March 2020. Our contractors left many things unfinished so we had to roll up our sleeves and take advantage of the first lockdown.
We did a lot of the DIY and we have not yet finished everything. I wish we had started doing DIY a lot sooner as it saved us so much time and money.
Currently, the garden is getting most of our attention.
We plan to build a new outdoor living area that we can hopefully use all year round. We also hope that it will help us to keep warm – we're Italian so it is cold for us here even during the Scottish "summer".
We were renting in Portobello before we bought this home as we had been looking for a property for a few months with no success.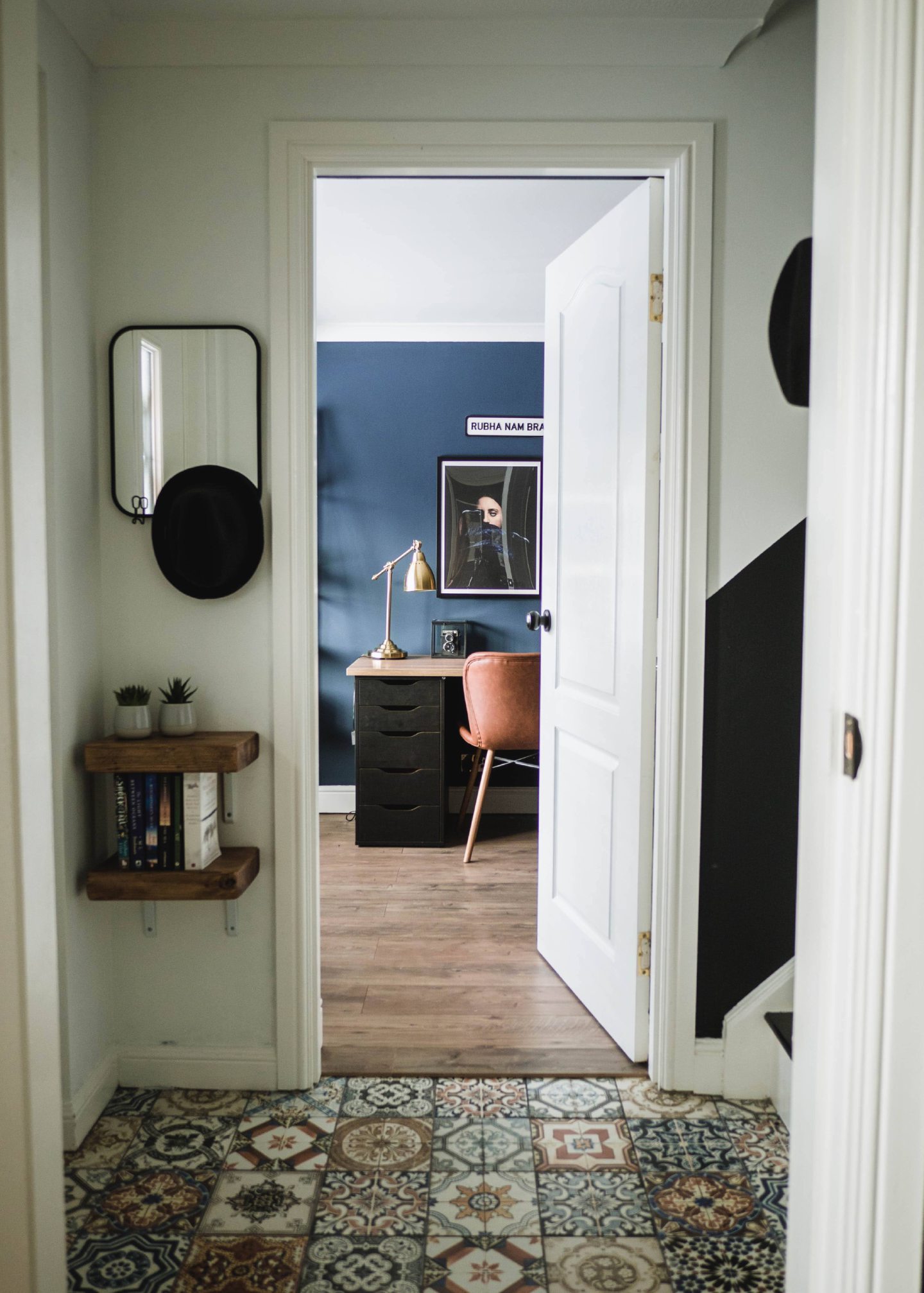 Then our dog died and I needed a change. Nothing in the house we were renting represented us as a family, given it was a fully furnished house and we could not put our stamp on it in any way.
The only thing that made the house our own was our presence as a family. My dog was part of the family and with her gone I felt the urge, more than ever, to look for our own place and a fresh start.
We came to view this home because it appeared to have a good layout.
It was spacious and was a detached house with a lovely garden, not too big or too small and it was only a stone's throw from a very well served train station. We loved how spacious it felt, especially the kitchen, which is in the middle of the ground floor.
It almost felt like a semi-open space and we liked the idea of how each room would flow into the other. It was cosy and airy and we could see ourselves cooking and dining there and living there. I said to my husband: "I think I could call this home."
My biggest challenge was convincing my husband that dark colours would not make the house feel depressing and grim.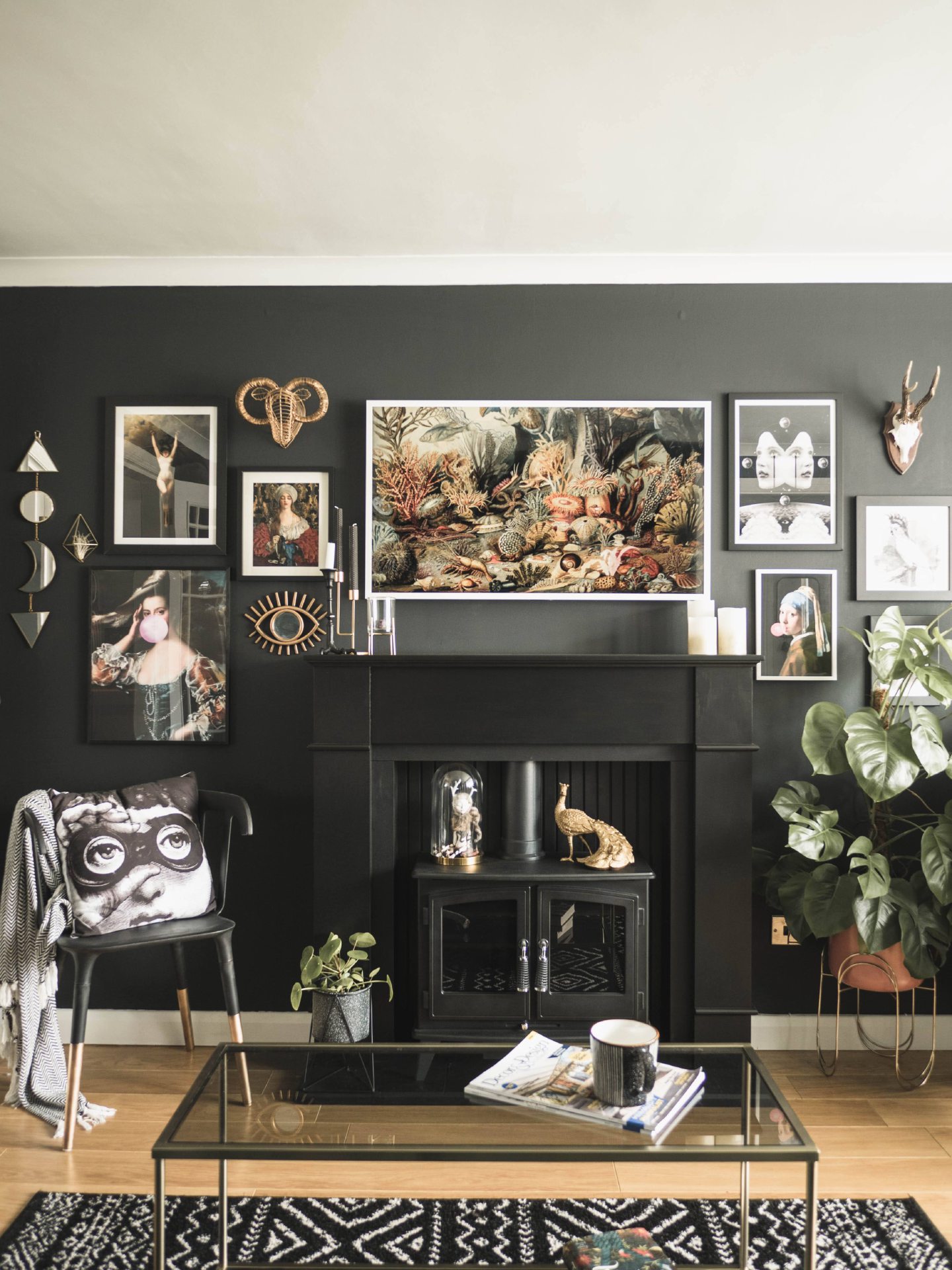 I always wanted to use dark colours, especially after years of renting places with magnolia walls.
I always refer to my own style as moody with a bold twist. I'd say I love playing with darker palettes and contrasting pops of colours to counterbalance the moodiness here and there. The moment he saw the rooms ready, furnished and styled he changed his mind.
I just love how unique this home looks and feels now.
It was a dull, cookie-cutter home before we bought it, and now has its own personality. We love how the vibes change in here with the seasons too, thanks to how the natural light hits these moody shades on the wall.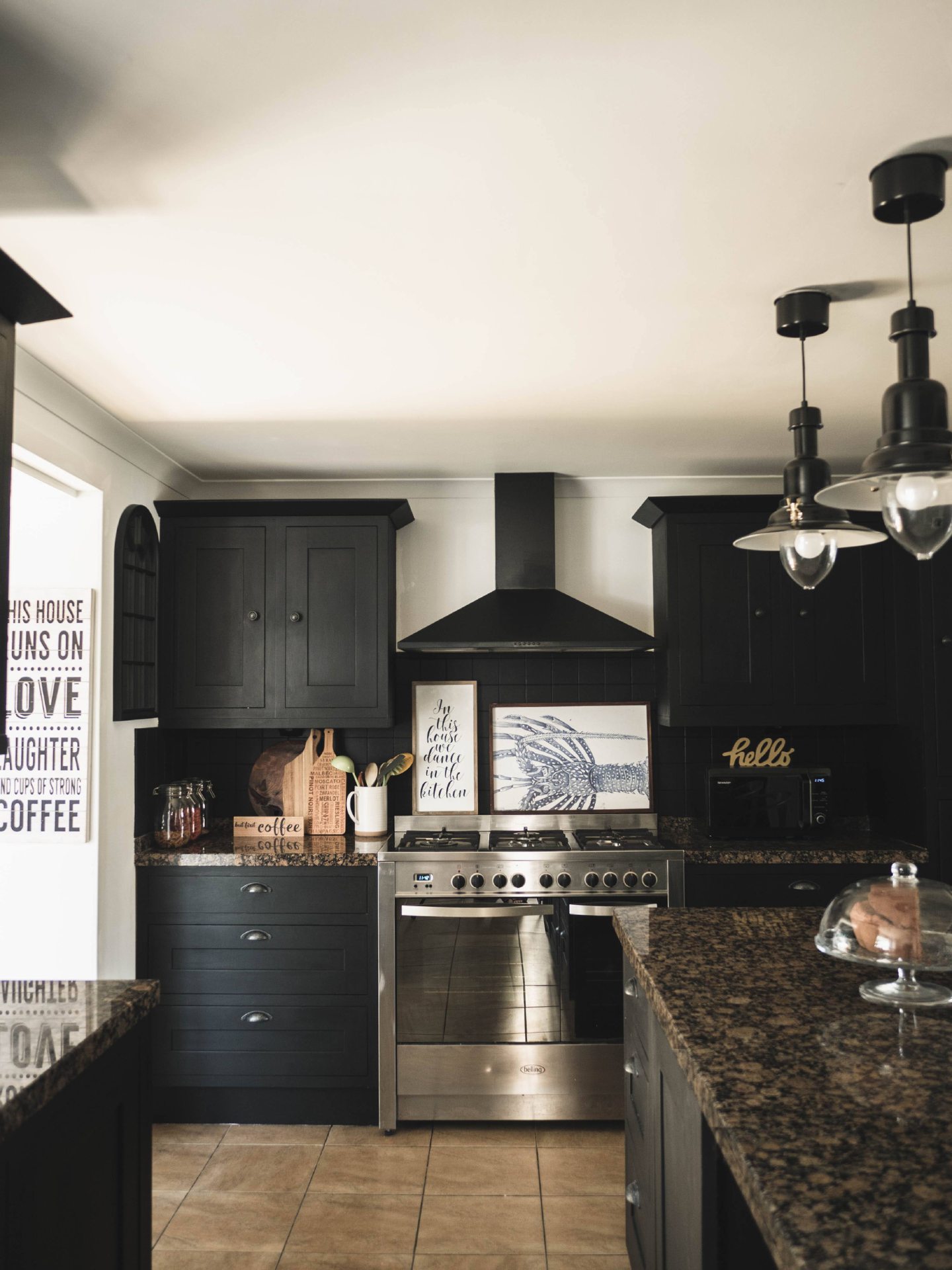 It feels so cosy at night, which makes me feel relaxed and serene. The dark walls in our bedroom especially (since it's been painted seamlessly from walls to ceiling) really help with my insomnia as it takes me a lot less time to fall asleep now.
I would say to others to not be afraid to try new palettes.
Go dark or bold, if that is what you want to do. The worst that can happen is you don't like it, and if that is the case, you only have to repaint over it. Maybe start smaller to ease yourself into it, see what it feels like before going to town with the brush.
Follow Silvya on Instagram @thehouse_on_the_corner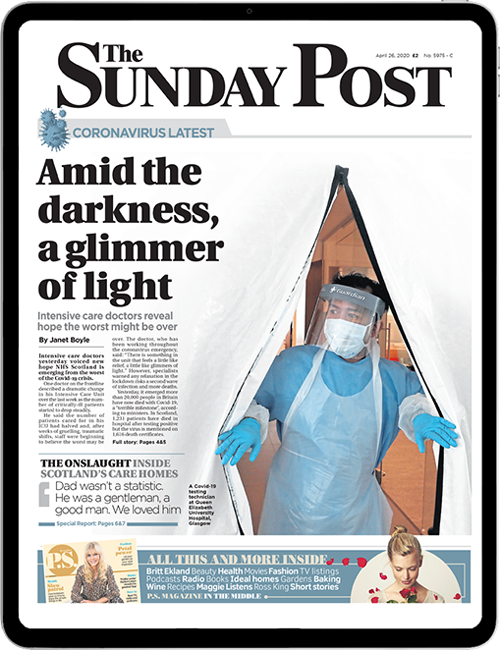 Enjoy the convenience of having The Sunday Post delivered as a digital ePaper straight to your smartphone, tablet or computer.
Subscribe for only £5.49 a month and enjoy all the benefits of the printed paper as a digital replica.
Subscribe