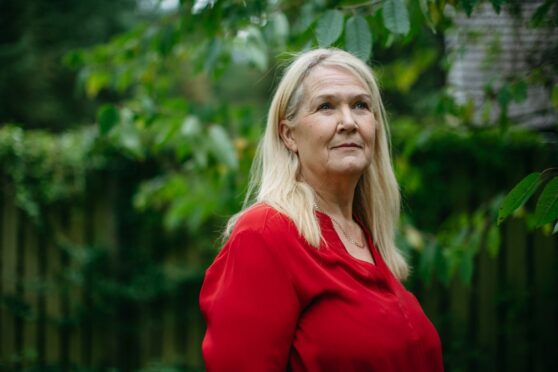 A judicial inquiry is the only way Police Scotland will change the culture of bullying and misogyny, according to one of the country's highest-ranking women officers.
Former Assistant Chief Constable Angela Wilson warns asking an outside force to investigate the issues of sexism, intimidation and misogyny exposed by a recent industrial tribunal will only lead to more whitewash and inaction.
Chief Constable Iain Livingstone has promised an outside force will carry out an "independent assessment" of the findings after the tribunal found Rhona Malone, a former firearms officer, had been victimised and hounded from her job after accusing a senior officer of sexism.
However, Wilson, who now runs a support charity for victims of rape and violence, does not believe the force should be allowed to commission its own investigation and set its parameters.
She said: "How can a review from an outside force possibly be independent enough to sort the deep-seated culture and problems that have been uncovered in Scotland.
"The proposed review by an outside force should be abandoned in favour of a judge-led inquiry looking at the whole culture within Police Scotland, not just the armed unit where Rhona Malone worked.
"This case detailed not only sexist and misogynistic bullying towards women, the damaging culture which prevails across the whole force also affects male officers too, especially those who don't fit in with the mould or those brave enough to speak up against it.
"It's gone far beyond it just being a boys' club or a bit of locker room humour. I've had to support just as many men who have suffered as I have women. Often, to the detriment of the force and the public, its those good officers who end up leaving for their own peace of mind."
The tribunal's judgment comes after a scathing report from former Lord Advocate Dame Elish Angiolini which suggested Police Scotland has stubborn problems with sexism, racism and homophobia and called for a fundamental review.
The murder of Sarah Everard in London has also put renewed focus on the corporate culture of police and prosecution services amid concern that sexism and misogyny may be hobbling effective action to curb male violence against women.
Malone refused to settle her case against Police Scotland on condition she signed a confidentiality agreement, and Wilson said Police Scotland's use of non-disclsure agreements (NDAs) to gag officers must also be curbed.
She said: "NDAs simply continue covering up problems rather than dealing with them. They are expensive, it's public money, and the public deserve transparency not paid-for silence."
She reckons the Malone case is a watershed moment for Police Scotland, describing it as a "long time coming".
Malone said she felt forced into having to take early retirement from the armed police unit where she worked after complaining about an email sent by Inspector Keith Warhurst insisting two female officers should not be on duty together.
She has spoken of her heartbreak at being forced out of the job she loved because of the misogynistic culture and bullying.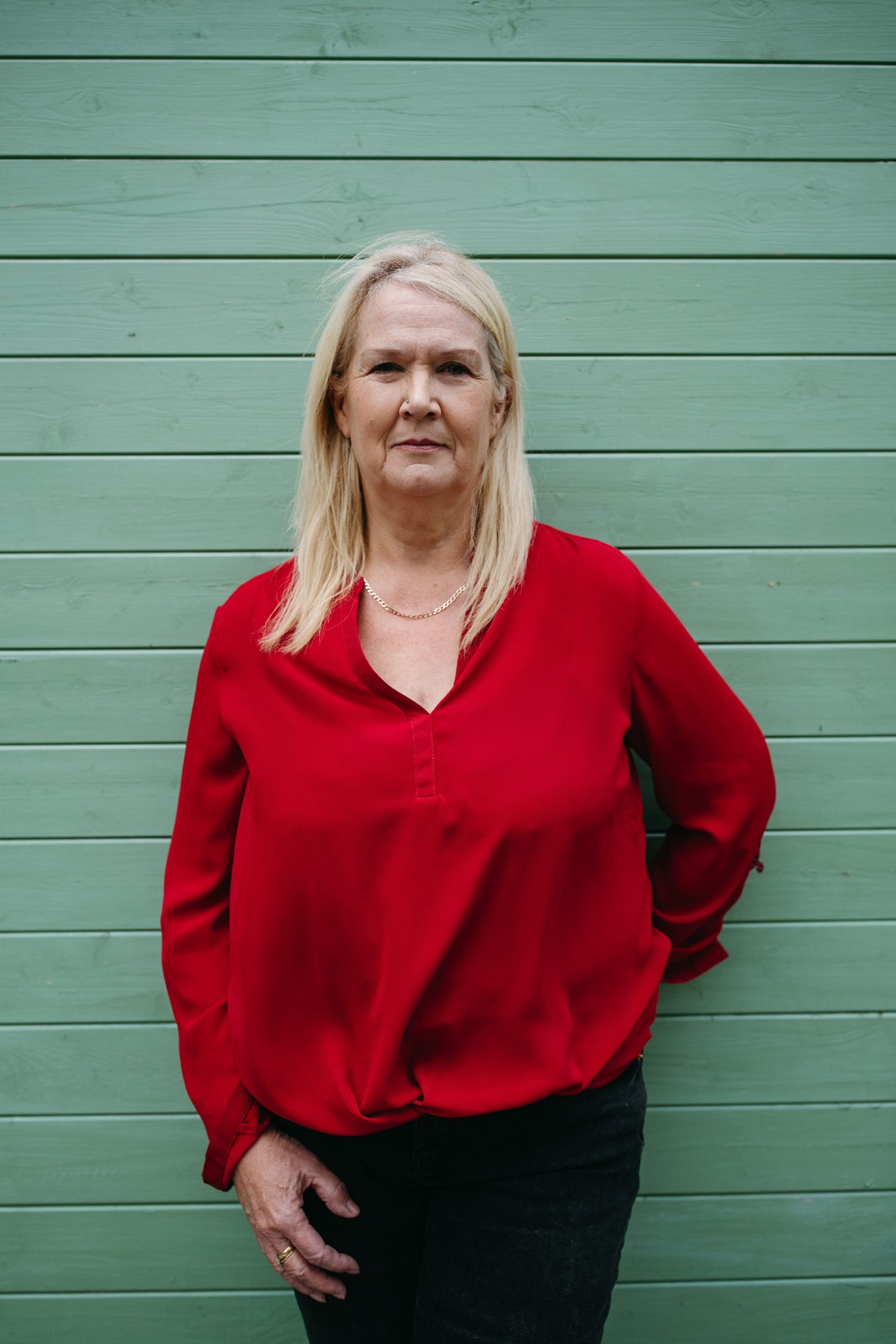 The tribunal described what Malone faced as "horrific", and Wilson said: "I found many good, dedicated officers within the force but I have no doubt the culture will have stopped many speaking up against bullying because it would affect their careers.
Rhona Malone showed incredible bravery and determination throughout her situation but I have no doubt her case, and many others silenced by NDAs, could easily have been settled quickly if only there had been a willingness to change.
"Had things been handled differently, Rhona Malone would still be a serving officer doing the job she loved. All she wanted was the culture to change. But what happens to any officer who challenges that, is that they become the problem."
The former ACC said her own attempts to change the force's culture derailed her 30-year career during which she was repeatedly commended for leadership and work improving diversity.
Wilson quit the national force not long after the appointment of Sir Stephen House as chief constable of the new national force in 2013.
He resigned two years later after the death of a couple left in a crashed car for three days after the accident was reported to police. He is now deputy commissioner at the Met.
Wilson said: "His catchphrase was: 'You are either on my bus or under it!' He told me bluntly I was not only on an entirely different bus, I was also going in the other direction!
"I've always found that style of management stifling. It's directly the opposite of my own, so I chose not to get upset about House's comment. In fact, it was probably one of the best compliments he could have given me as far as I was concerned.
"When I returned to Scotland in 2002 after working in Thames Valley, I found some very forward- thinking senior male officers. Many of them were later cast aside for a culture of groupthink with everyone thinking or acting one way. There's no place for innovation or looking at something differently.
"No wonder many women lacked confidence in their abilities to attain senior roles when trying to get flexible hours became so difficult, as soon as they wanted to have a family they felt they couldn't continue.
"I was a single mum with two children, so I hope I showed it could be done. One of my proudest achievements was the Scottish Women's Development Forum which saw female officers going from around 18% to 30% when I left.
"I had many good experiences mentoring young officers, teaching them to hold their hands up if a mistake was made.
"We all make mistakes. You need to learn from them, not deny them and be intransigent which happens all too often now.
"I used to get letters back from the public saying they respected the honesty of someone admitting a mistake was made. You could move forward then, confident that a lesson had been learned."
Wilson retired early seven years ago. She had been ordered to carry out an investigation into allegations surrounding her own boss, former Tayside Chief Constable Justine Curran, a Queen's Police medal winner, for improper behaviour and comments about a male colleague.
A dossier containing allegations was removed from a locked cupboard, and along with her growing disenchantment with the force's management style, the incident became a tipping point. While Curran left Tayside to become chief constable for Humberside for four years, soon after, Wilson decided to retire.
She said: "I had been instructed to carry out the investigation by the police authority and Crown Office. The document was taken and there has never been a satisfactory inquiry into who was responsible."
Wilson says she has never regretted being outspoken, including her highly critical comments opposing the appointment of the current Chief Constable Iain Livingstone. She said he is unsuitable for the job following an incident when he was accused of sexually assaulting a junior female officer at the police training college in 2000.
Livingstone was cleared of any assault, but he was demoted from superintendent to a constable before the loss of rank was overturned on appeal and he apologised for consuming alcohol and falling asleep in the wrong place. Wilson said: "I stand by what I believe. Livingstone was unsuitable for the job because of that."
As a result of her comments, Wilson was berated by Scottish Police Federation General Secretary Calum Steele who, posting on social media, described her as "incompetent" and an "imbecile."
Wilson lodged an official complaint against Steele, a serving officer. After investigating, his force accepted he had posted "inappropriate and offensive" tweets while on duty, contradicting his account. She said: "I was told the complaint was upheld, but that I have no right to know what sanctions, if any, were taken so I have no idea of the outcome.
"That's another thing that has to change within Police Scotland. If a complaint has been upheld, the process should be transparent. Right now, it's anything but.
"The deeply personal attack on me simply showed I'd gotten under someone's skin. The Scottish Police Federation appears to me to be a boy's club within a boy's club.
"I don't believe they have ever forgiven me for getting support to have women being appropriately represented within their line up of reps and officials."
Now leading Dundee's Women's Rape and Sexual Abuse Centre, Wilson is writing a book of her own experiences. She said: "The working title is Girls Can Have It All: How To Thrive In A Male Dominant Environment. Basically it does what it says on the tin. I sincerely hope it helps others."
Police Scotland said it had apologised to Rhona Malone and confirmed an outside force is to carry out an independent assessment of the tribunal's judgment.
Deputy Chief Constable Fiona Taylor said work is ongoing to adopt the recommendations made in the Angiolini report, adding: "We're bringing additional focus to ensure our culture is welcoming and inclusive, including additional, independent scrutiny and oversight by an independent review group, the membership of which have experience of advocating for underrepresented communities and of delivering equality and diversity outcomes across society."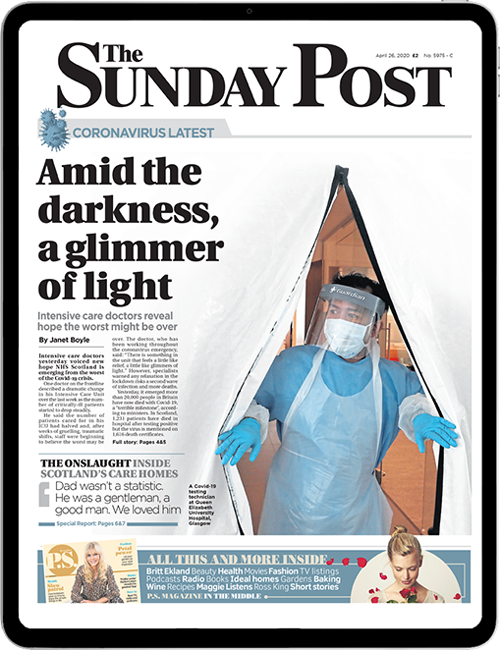 Enjoy the convenience of having The Sunday Post delivered as a digital ePaper straight to your smartphone, tablet or computer.
Subscribe for only £5.49 a month and enjoy all the benefits of the printed paper as a digital replica.
Subscribe