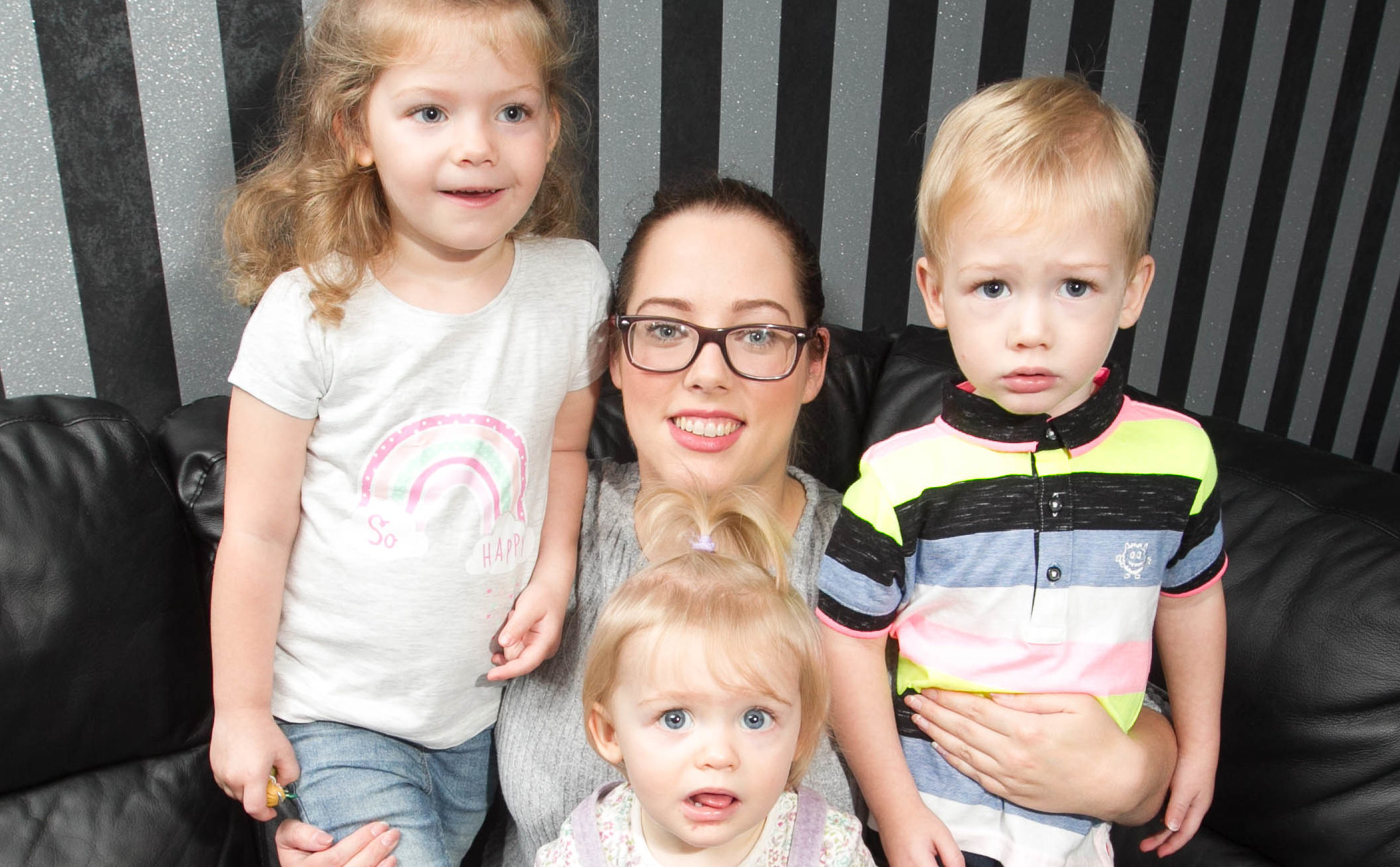 A WOMAN who faced losing three babies to a deadly itch she claims her midwives knew little about has called for better awareness of the condition in Scotland.
Michaela Hotchkiss, 28, from Uddingston, Lanarkshire, suffered Intrahepatic Cholestasis of Pregnancy (ICP) while carrying her three children Carly, 4, Tommy, 2, and Halle, 1.
The condition affects around 5,500 women a year in the UK.
The worst cases result in stillbirth.
But bizarrely Scotland is lagging behind when it comes to knowledge of the disorder, which starts with uncontrollable itching, according to leading charity ICP Support.
"When I was diagnosed in my first pregnancy, I was handed a small leaflet and told this was all they knew about it," Michaela said. "I had to do my own research. Half the time I felt like I knew more than the midwives."
ICP – or cholestasis as it is better known – occurs when the flow of bile, which is produced in the liver and stored in the gallbladder, becomes sluggish.
The acids in bile help us to digest food, but they are toxic in large amounts. As the flow of bile slows down, these bile acids build up and flow into the blood stream.
They are not life-threatening for the mother-to-be, but they do cross the placenta and reach the baby. At very high levels they may cause the baby's heart to stop working.
Michaela's symptoms started with an itch. Within hours, her skin was turning yellow. "There was no warning," she said. "I was about 24 weeks pregnant and out for dinner with my parents.
"All of a sudden I was uncontrollably itchy, scratching so frantically that the fabric from my jeans was under my nails. I thought it was just pregnancy hormones because I'd heard of that happening, but my mum suspected something more serious."
When she noticed dark urine – despite drinking litres of water – and pale stools, Michaela took herself to hospital.
Medics conducted various tests and liver scans and, 10 days later, diagnosed cholestasis.
"They said I was the worst case of it they had ever seen," she said.
Michaela was treated with ursodeoxycholic acid to reduce bile acid levels and help with the itching.
Induced at 36 weeks – ICP babies are typically delivered at around 37/38 weeks to avoid stillbirth – she gave birth to healthy baby Carly.
But in her subsequent two pregnancies, the mum of three says she faced a battle to be diagnosed.
"Each time I had to fight for tests," she said. "The itch was dismissed by community midwives as just being a hormonal thing, but obviously by that point I knew what it was – and just how quickly it could escalate.
"In hindsight, I could have faced losing three babies. Of course, I'm so thankful that they all got here safely, but I shouldn't have faced that worry three times over.
"There needs to be more awareness of the condition and, of course, better testing. Anyone who shows any signs of an itch in pregnancy should be tested for cholestasis straight away, even just to rule it out."
Jenny Chambers, CEO of ICP Support said: "What happened to Michaela is very typical in Scotland.
"We know from what women tell us that many areas do lag behind in their knowledge of ICP.
"We'd like to see training on ICP as standard for all health professionals so that women with the condition have the confidence that those caring for them can ensure the safe arrival of their baby".
A Scottish Government spokesperson said: "While ICP is rare, all maternity professionals are trained to identify and act on the signs and symptoms of ICP.
"All pregnant women are given a copy of Ready Steady Baby at their first midwife appointment that gives details about what to look out for, and is due to be updated with more information about ICP. Any pregnant woman who has any concerns about their health should contact their midwife for advice."
icpsupport.com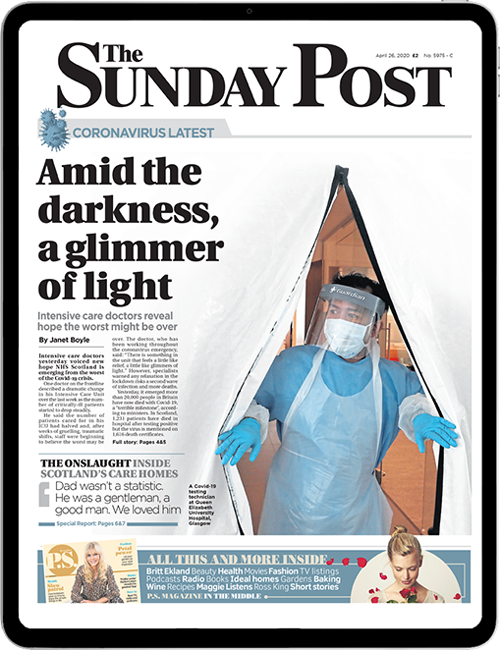 Enjoy the convenience of having The Sunday Post delivered as a digital ePaper straight to your smartphone, tablet or computer.
Subscribe for only £5.49 a month and enjoy all the benefits of the printed paper as a digital replica.
Subscribe