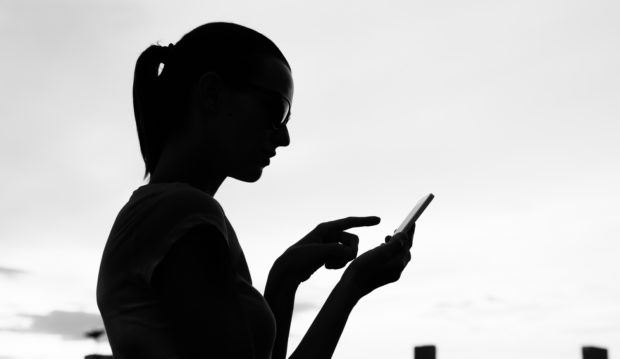 Sex workers who advertise on websites will be better protected after a digital support service is launched as prostitution in Scotland moves indoors and online.
The £1 million Click project – led by leading community justice charity Sacro – will be launched this week to protect the estimated 1,500 women in Scotland involved in prostitution, advertising online and operating from private properties.
The scheme, which includes an app and a website, was set up because Sacro believes the rise in digital technology may be putting women in danger as more sex workers operate from private homes.
Angela Voulgari, a service manager at Sacro, said: "A decline in saunas, brothels and street prostitution means a lot more women are now working from either flats or transient accommodation like hotels.
"This is not just confined to the big cities. Having access to digital technology allows them to work in just about every corner of the country.
"Just as smartphones allow the women to communicate easily with clients and to advertise online, the people who buy sex have the same easy access to the women and their location, and that is a safety concern."
The initiative is backed by just over £1m from the UK Government's "Tampon Tax" fund, which distributes the proceeds of VAT on sanitary products to charities supporting women.
Click, a partnership led by Sacro, will reach out to women online, provide safety information and support and direct them to specialist one-to-one support services.
An estimated 1,500 women in Scotland advertise sex online every day. But with most support services concentrated in the major population centres, there is concern many have no access to advice on sexual health, the risks of violence and other social and emotional support.
The Click app and website will provide details of services available to women.
It will also use the Ugly Mug scheme, which sees sex workers alert each other to potentially dangerous customers.
Sacro chief executive Tom Halpin said: "Click will enable us to reach many more women, focusing on their safety and health."
The scheme is aligned with a network of agencies already working with women in the sex industry.
Dr Anastacia Ryan. founder of support charity, Umbrella Lane, welcomed the service to be launched on Wednesday in Edinburgh.She said: "We are committed to ensuring all sex workers are able to access services developed through the Click project."
Concerns that data could be used to identify the location of sex workers is unfounded, according to Sacro, which says any personal information will instantly be deleted. Ms Voulgari said: "Access will be by fingerprint identification technology or code, and data will be wiped immediately."
The Scottish Government said: "We support a range of measures which help reduce the harms caused by prostitution, including ways of engaging with women who are engaged in prostitution such as the Click Project.
"We need to think differently about how we are reaching out to women who may be involved in prostitution and we welcome that Click enables existing services to access a group of people, who may otherwise not be able to access them."