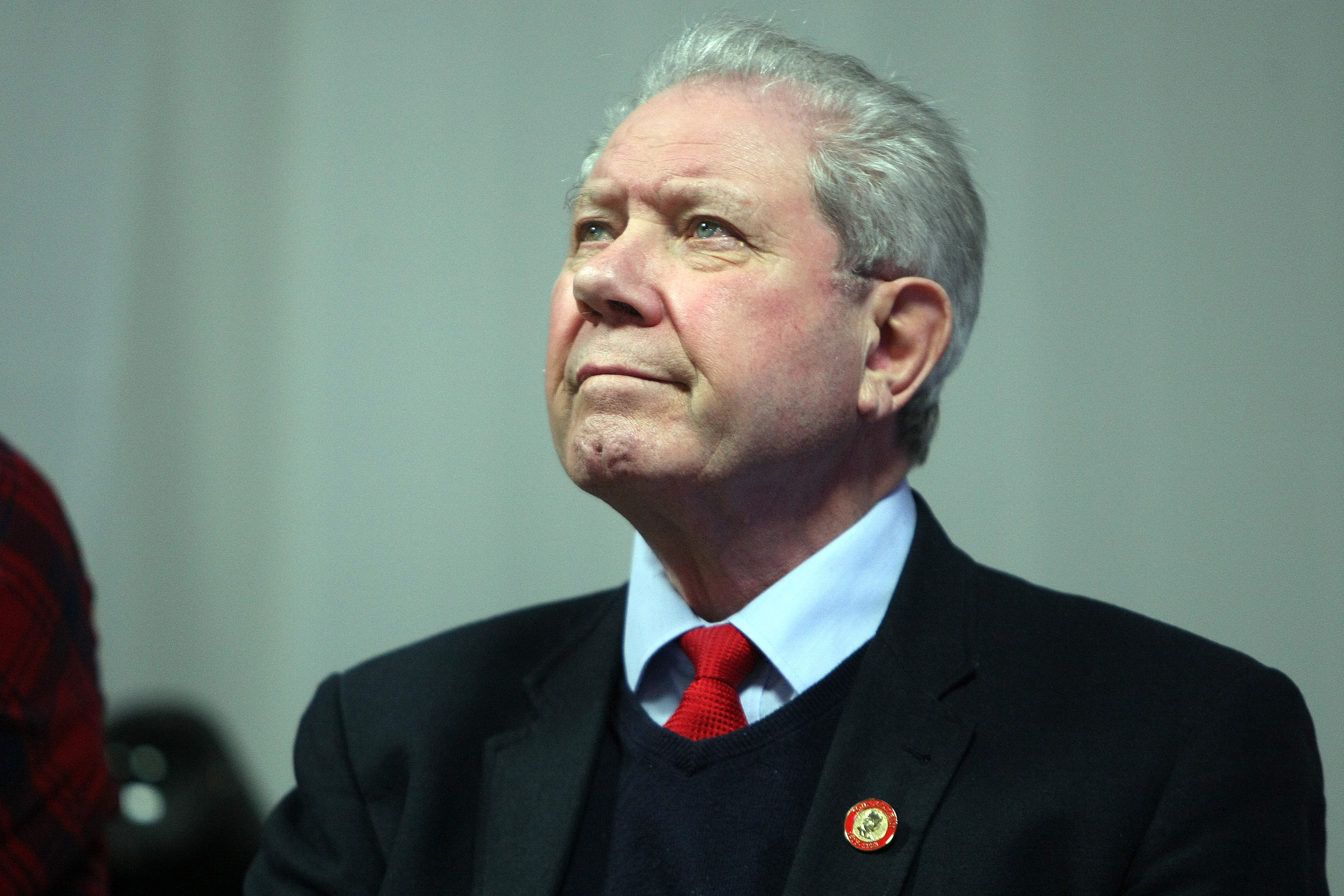 FORMER SNP deputy leader Jim Sillars has suggested the independence movement should distance itself from the party as he accused Nicola Sturgeon of "monumental political misjudgement".
Mr Sillars, who voted to leave the European Union last year, has heavily criticised the SNP leader's decision to link a second independence referendum to the issue of Brexit.
Writing in the Daily Record newspaper, he branded the call for a second vote on leaving the UK as "premature", blaming it for the party's recent electoral losses.
His latest intervention comes as the SNP prepares to meet in Glasgow on Sunday for its three-day Autumn conference.
Ms Sturgeon is firmly against Brexit, and had called for Scotland to be given a second vote on independence when the terms of the UK's departure deal are known, proposing a timetable of between autumn 2018 and spring 2019.
The prospect of another ballot was widely seen as a key factor in the SNP losing 21 of its Westminster seats earlier this year.
Although she has since delayed her plans to introduce legislation for another referendum, Ms Sturgeon remains committed to Scotland having a choice on its future at the end of the Brexit process.
Mr Sillars said "the independence movement must reconsider their relationship with the SNP, especially in light of the error-strewn course taken by leaders with no strategic nous, out of their depth".
He added: "They lunged into an exercise in monumental political misjudgement – the demand for a premature second referendum, leading to loss of majority at Holyrood and a near wipe-out in the North East, Borders and Galloway in the Westminster election."
Backing an independent Scotland outside of the EU, Mr Sillars continued: "Brexit is the perfect template for harmoniously and civilly dismantling a UK union no longer fit for our purpose.
"The movement must no longer be seen as an adjunct of the SNP, a deadly tie that makes independence hostage to their electoral fate.
"The movement won't win independence until it is itself truly independent."
An SNP spokesman said: "Jim Sillars is contradicting himself – he backed an independence referendum at the last Holyrood election, before Brexit had even happened.
"And he now finds himself against the majority of Scottish opinion, which is firmly opposed to the Tories' extreme Brexit plans and the damage they will cause."