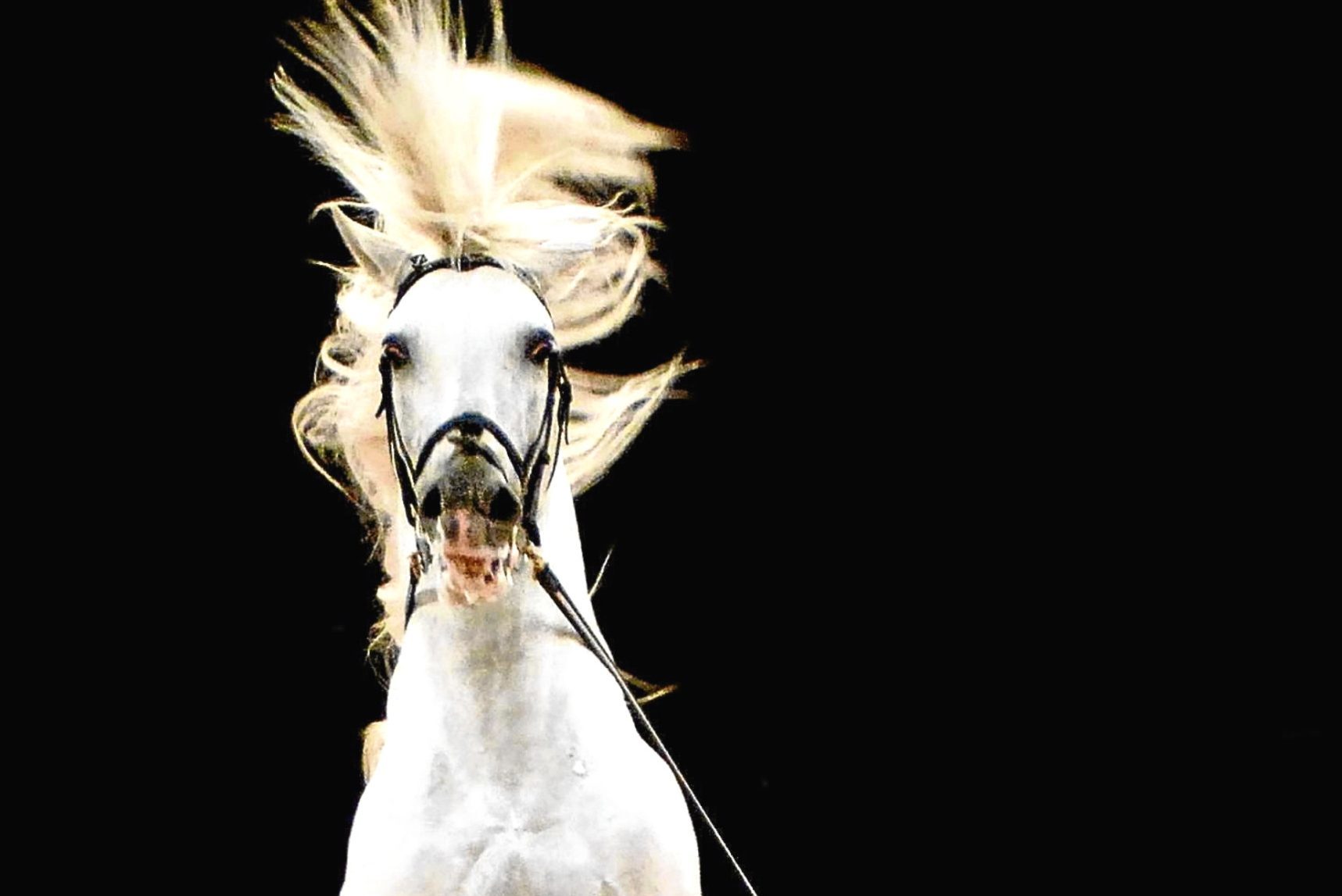 THERE are few things that thrill us more than horses and humans working in complete harmony.
This is proved by the fact that the incredible creatures of the Spanish School of Riding, the Lipizzaners, have been amazing audiences for 450 years!
To celebrate, these fabulous horses and their handlers will appear at several venues in the UK, with the whole thing hosted by horse-crazy TV presenter Nicki Chapman.
"I know the Queen has ridden one of these horses and been a lifelong fan," says Nicki, best known for Pop Idol, Escape To The Country, The Morning Show and a host of TV hits, along with her DJ stints for Radio 2.
"She was only a year on the throne when she was allowed to take the reins, one of the few women allowed to ride a thoroughbred."
Gifted one of the horses during a visit to Slovenia, Her Majesty was thrilled.
But as Nicki, a keen horsewoman herself points out, the Spanish School of Riding's equine stars appeal to every kind of person, in every age range, and have done for centuries.
"I think it's a respect thing, that horses will only do what they want to do," Nicki laughs.
"The Spanish Riding School is the world's oldest riding academy, and that classical horsemanship is something you don't see any more.
"They haven't changed, and that's why it's so unique.
"We saw dancing horses at the recent Olympics, but these animals take it to another level. If you are a groom or a rider, you will only really work with the one horse.
"If you go back hundreds of years and think about why they were bred, it was for battle.
"If someone came up behind you, they had trained the horses to kick out behind — that is all part of a military thing."
As you can imagine, both riders and horses are very, very carefully selected and the vast majority are deemed not quite right for the spectacular shows Britain will enjoy later in the year.
"It's all to do with bloodline, and I think there are about 3,000 of these horses in total, but they will only train 70," Nicki reveals.
"They date back to the 16th century, these Lipizzaners, and they were developed for the Habsburg monarchy, a cross between Spanish, Arabic and Berber horses.
"To an extent, you can go and see other brilliant horse demonstrations. But the Spanish Riding School is the royalty of the equestrian world, and that's why people come to see them on tour.
"You don't have to ride to appreciate the skills. It's a beautiful family show, from very young right up to Grandpa and Grandma. There are no gimmicks — it's classic horsemanship with classical music."
Nicki herself is an Ambassador for British Dressage, but even she finds the skills of the riders to be a class apart.
"The riders get a seven-year apprenticeship, and for the first two years, they're not allowed to ride with saddles!" she laughs.
"The riders are phenomenal. But it's a way of life — not something you can just learn.
"It is agony, riding without a saddle, but through the ages, the great horsemen and women have done it."
All of which means that when you go to see these unique, centuries-old horse-and-human stars, you're witnessing something you won't see anywhere else.
And at least you won't be covered in bruises and walking with a decided limp when the show is over!
Tour dates — SEE Arena, Wembley — November 11 and 12 at 7.30pm and November 13 at 3pm. Barclaycard Arena Birmingham — November 18 and 19 at 7.30pm, and November 20 at 3pm.
Tickets are £27.50-£67.50, available from www.livenation.co.uk or www.ticketmaster.co.uk or www.spanishridingschoollive.com
---
READ MORE
Scottish cowgirl to take the reins at Australian Western horse-riding championships
Canadian woman writes book about waking up with a Scottish accent after horse-riding accident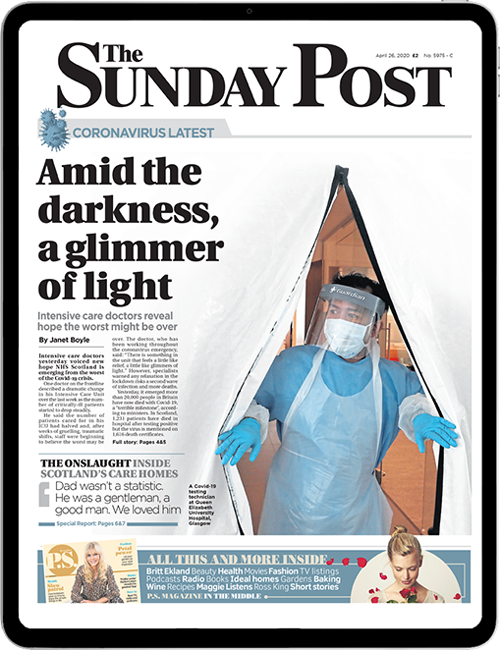 Enjoy the convenience of having The Sunday Post delivered as a digital ePaper straight to your smartphone, tablet or computer.
Subscribe for only £5.49 a month and enjoy all the benefits of the printed paper as a digital replica.
Subscribe