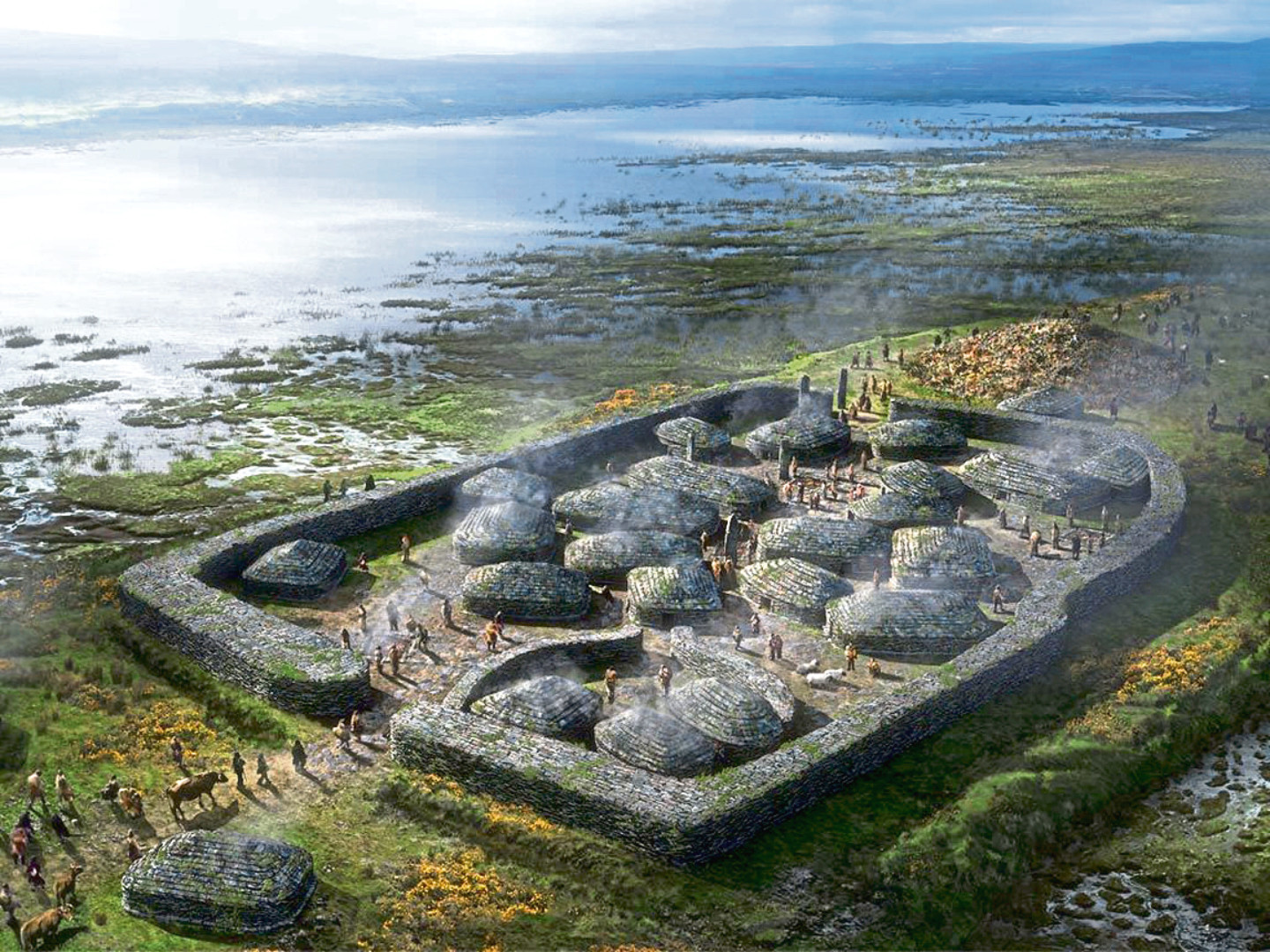 AFTER thousands of years, inch by painstaking inch, Scotland's Valley of the Kings is revealing its secrets.
And historian and broadcaster Neil Oliver believes the stories being given up by the Ness of Brodgar, the ancient burial site in Orkney, will help shape our understanding of Britain's past and present.
Now Neil, best-known for series like Coast, A History Of Scotland and Vikings, is sharing his passion for the site along with other national marvels. The Story Of The British Isles In 100 Places is his soon-to-be-published book and Orkney just had to take pride of place.
"The Ness of Brodgar has been very important to me for several years now," said Neil. "It's a Neolithic ritual site that's about 5,000 years old, so it's as old, or older, than the pyramids in Egypt. For many hundreds of years it was a place of great significance where people were building structures.
"It's an extraordinary place – a British Valley of the Kings. To my mind the Ness of Brodgar is the most significant archaeological discovery in western Europe in my lifetime.
"People were busy there for 1,000 years, which is incredible. What do we have going on that will last for 1,000 years? There are excavations there right now and it's an amazing place to go and see. It had a religious, spiritual significance and we still don't properly understand the rituals they were conducting."
Neil's TV work has taken him to just about every corner of the UK and he reckoned he was getting a unique perspective he wanted to share.
The idea for sharing his insights in a book started to form about seven years ago, but it was only in the past couple of years that he found the time to write it – and then only after whittling down a lengthy list to get to the 100 that made the final cut.
Around half were ones he knew he absolutely had to include, with the others facing a tough fight to make the book.
The oldest site, in Norfolk, is nearly one million years old, and the newest is the Scottish Parliament building. One of the most fascinating sites south of the border is St Wystan's parish church in the little village of Repton in Derbyshire. "Repton was the capital of the old English kingdom of Mercia and was hugely important in the Anglo-Saxon period," said Neil.
"It became the shrine to St Wystan and was a Viking stronghold after they invaded. Now Repton is a bit of a backwater, known mostly for its public school that was attended by Jeremy Clarkson and Harold Abrahams, from Chariots of Fire.
"But it's a remarkable place, not least because it has now been left behind by history. The village itself is very attractive and some people say that Christianity was preached in the Midlands of Britain for the very first time at its market cross."
Neil, 51, hopes the book and his talks will inspire others to discover what marvels are right on their doorstep. "I think it's natural to overlook the place you call home because you see it every day.
"The Coast series gave people a fresh look at places they'd stopped seeing the significance of. I hope the book is a celebration of what a unique, beautiful place Britain is." The book and tour are just a couple of the things keeping Neil, who lives in Stirling with wife Trudi and their three kids Evie, 15, Archie, 12, and Teddy, 10, busy.
He recently returned from a month in the Far East for a major new BBC series called Scots In China. "People are increasingly fascinated by China which will probably soon be the biggest economy in the world," said Neil.
"The idea was to take a look at it through the prism of Scotland. We met up with Scots working there as teachers, architects, engineers, bankers, all sorts. We wanted to see what they thought of China and what the Chinese thought of us."
As well as the China series, Neil has been working on his second novel, due next year, and another BBC show called The Rise Of The Clans. He is also president of the National Trust for Scotland, taking on the role last year.
His pro-Union views led to criticism from some nationalists and reports of scores of people giving up their memberships in protest, but Neil plays down the extent of the discontent.
"We live in polarised times on account of Brexit and the independence referendum. So everyone is going to have a view or a political stance whoever was going to be president.
"I don't have a political posting. I'm someone who is passionate about Scotland and its heritage and can shine a spotlight on the places that matter to the history of Scotland."
But he admits that the organisation must move on.
"I'd like to see more people involved with it. There are something like 400,000 members; I'd like to see four million. The National Trust for Scotland is a cause rather than a charity. I'd hope that by my association it might attract people to come and see the properties in a different way.
"It's not just about castles and ancient history."
The Scottish dates of Neil's The Story Of The British Isles In 100 Places tour start in Edinburgh on November 16 before moving on to Stirling, Inverness and Glasgow.
neiloliver.com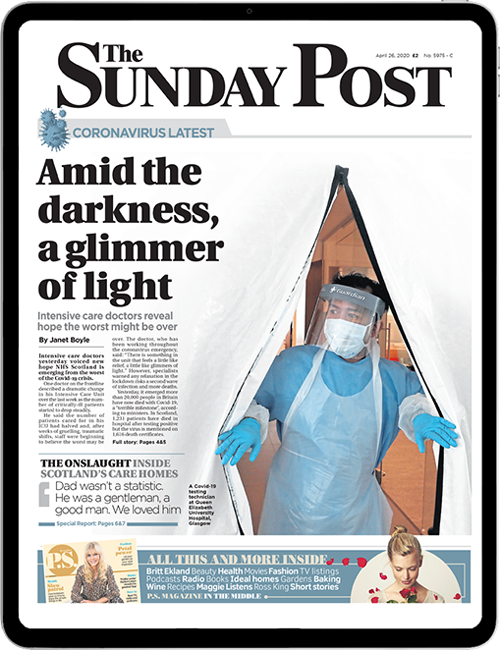 Enjoy the convenience of having The Sunday Post delivered as a digital ePaper straight to your smartphone, tablet or computer.
Subscribe for only £5.49 a month and enjoy all the benefits of the printed paper as a digital replica.
Subscribe