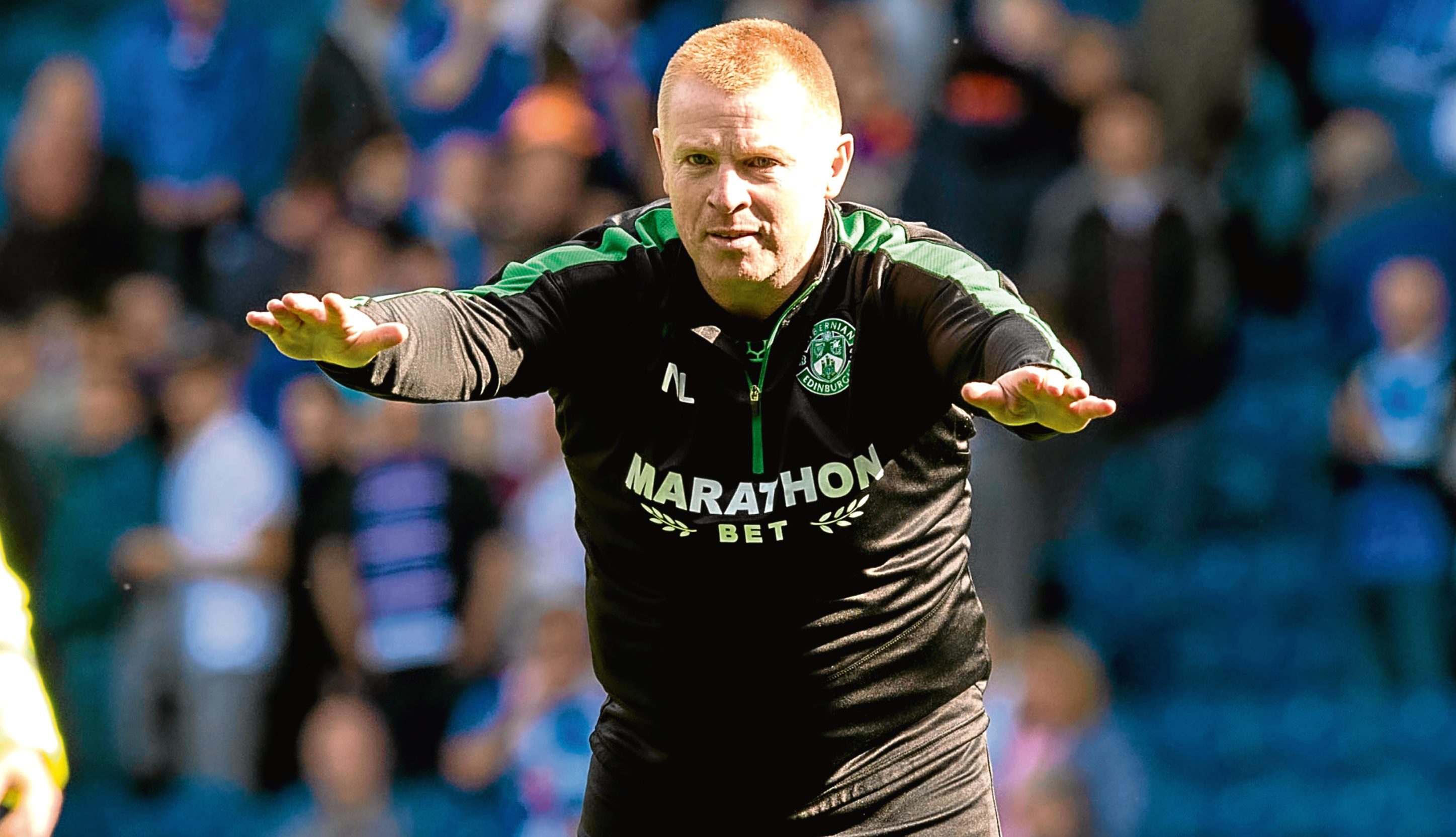 NEIL LENNON has hogged most of the headlines in the past week.
Hibs won 3-2 at Ibrox and the home fans took exception to his "celebrations".
Pedro Caixinha and his backroom staff were just as unimpressed with Lennon's conduct.
In the fallout from last Saturday, a Rangers supporters group issued a statement condemning the former Celtic gaffer and Police Scotland launched an investigation – before concluding there was no case for the Northern Irishman to answer.
A man was then arrested for making alleged offensive and threatening social media comments relating to the Hibs manager.
It's the kind of week Lennon has been involved in a few times during his 16 years working and living in Scotland.
Johan Mjallby has witnessed it all at close quarters.
The giant Swede was his team-mate at the Hoops for four years and then his assistant manager at Celtic and Bolton Wanderers.
Mjallby knows Lennon better than most – and his overriding memories of his colleague are not of the histrionics, but his outstanding managerial ability and will to win.
He told The Sunday Post: "I'm delighted for Neil that he has achieved some really good results back in the Scottish Premiership.
"I didn't see any of the highlights of the Rangers game, but to get that victory at Ibrox would have been very special for him.
"Some people may say that Neil is hot-headed, and that is their opinion.
"As we are very well aware, everyone wants to have their say on Scottish football every day of the week and many supporters from different clubs want to speak about Neil.
"Having been his team-mate for many years at Celtic, and then having had the good fortune of being his assistant for four or five years at Celtic and Bolton, I will say this – what really sticks out for me the most about him is his knowledge of the game, his desire to win and the energy he puts into his job every single day.
"In six years, I never had to keep him calm in he dugout.
"He needs ways to let out his energy because he misses being out on the field kicking every ball and being able to influence a game.
"But, I suppose he still kicks every ball from the dugout!
"He is so passionate about football, and if you look at his record in management, he has achieved some wonderful things for only having had a relatively short space of time in the dugout.
"He won titles with Celtic and that was an excellent achievement, even though some will still say it was quite easy because Rangers weren't in the league.
"But he then got into the Champions League and took the club to the last 16 of that tournament.
"He was the manager who signed Fraser Forster, Victor Wanyama, Virgil van Dijk and Gary Hooper for Celtic, and helped progress their careers, which enabled the club to get some fantastic transfer fees for them.
"Add all of that to working under extremely-talented managers such as Martin O'Neill and Gordon Strachan, and Neil has plenty going for him.
"There is no doubt he has been influenced in different ways by Martin and Gordon and clearly picked up a trick or two from them."
Due to financial constraints at Bolton, Lennon had a torrid period there. He left and returned north of the border.
He was linked with going back to Celtic in the summer of 2016 when Ronny Deila was to be replaced, before Brendan Rodgers was installed at Parkhead.
The Hibs job was available after Alan Stubbs departed for Rotherham United.
Some thought Lennon wouldn't want to work in the Scottish Championship. But he took the job head-on and won the title in convincing style, playing attractive football in front of crowds of around 17,000.
Season-ticket sales have rocketed, the bumper attendances have continued and they have started this campaign in very good style.
Mjallby said: "Neil had a tough spell at Bolton Wanderers. That job was almost an impossible mission.
"But he kept them in the English Championship in his first season and he is the better for that experience.
"He has moved on and this job is very good. Hibs are on the up and it proves they do deserve to be back in the big time.
"They play in front of a packed stadium every other week at Easter Road and take a huge support with them to away games.
"Neil wants to entertain and produce winning football.
"He has been doing that almost every week since he took over in the summer of last year, and the move has worked out very well for the club and Neil.
"Some people may well have said it was a gamble by Neil to go back to Scotland and take over a Championship club. But he knew exactly what he was doing.
"He knew the potential of the club and he inherited some very good players from Alan Stubbs, a group of players, remember, who had won the Scottish Cup.
"Neil has improved the squad and has recruited very, very well. Recruitment is key, trust me.
"He does it well and he gets players wanting to play for him.
"I've read some of Neil's comments, and he has stated that he wants his players to have a right go this season and try to finish in second place in the league, the best of the rest behind Celtic.
"Neil will really believe that is possible.
"He won't be sitting now thinking that he will be fully satisfied if they finish in fifth, sixth or seventh place, that's for sure."
Mjallby looks for Lennon's result every week, but also still has Celtic in his heart.
He is delighted to see them heading back into the Champions League again, having sampled that as a player and assistant with the club.
Mjallby said: "I watched the Celtic game against Astana on television in Sweden on Wednesday night, and I was delighted for them to achieve such an emphatic victory.
"It allows Brendan Rodgers and the players to go to the away leg and relax a little bit.
"Normally the second legs are tense affairs and there is little room for error, but this is different. Celtic can now look forward to the other teams they'll face in the Champions League proper.
"Of course, the target will be to improve on last season and not finish bottom of the section once again.
"They had a tough section with Barcelona, Manchester City and Borussia Monchengladbach.
"I suppose they will not really mind the other three clubs they get this time around, but it would be nice to get a so-called 'easier draw'.
"But, whatever happens, the supporters have something really exciting to look forward to in the next four months.
"Hopefully, it goes on even longer than that period, whether it is in the last 16 of the Champions League or the last 32 of the Europa League.
"They have plenty to be optimistic about.
"I also hope Leigh Griffiths keeps improving. He deserves to be on the Champions League stage and he has the ability to do very well.
"We also signed him for Celtic and I'm delighted he keeps producing on a regular basis."
The Hoops' first meeting with Hibs this season is scheduled for September 30.
With Griffiths on fire, and Lennon in the dugout, that should be interesting!