In pictures: Young Scots take to the streets as part of global Climate Strike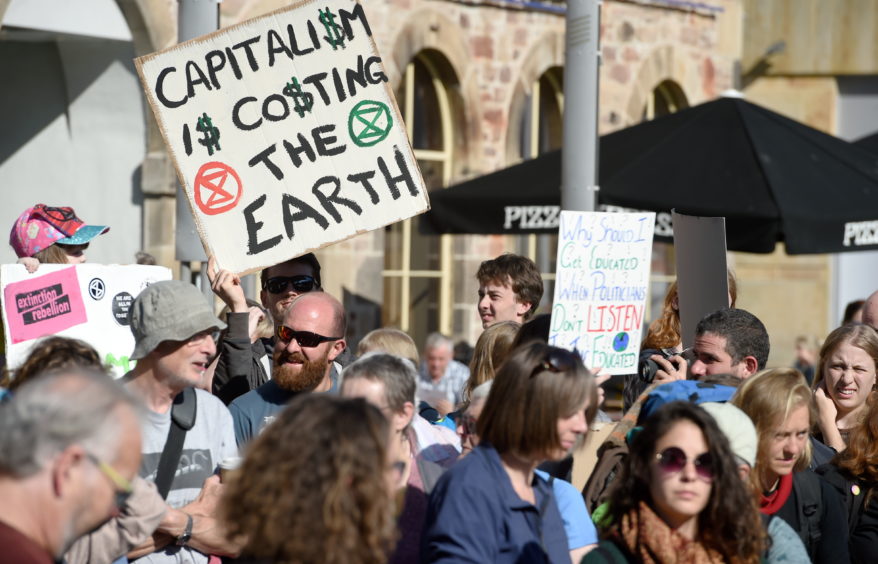 Thousands of young people across Scotland have taken part in demonstrations today as part of a global strike to demand action on climate change.
Huge marches and gatherings took place in Glasgow, Edinburgh, Dundee and Aberdeen as well as a number of other areas, from Ullapool to Kirkcudbright and Iona to Nairn.
The Edinburgh #climatestrike is easily one of the biggest marches ever seen at the Scottish Parliament. The message is clear: we need radical action to protect our future, and we need to take it now. ? pic.twitter.com/N8vZSYYJRS

— Scottish Greens (@scotgp) September 20, 2019
Friday's action worldwide has been billed as the largest so far in the series of strikes started a year ago by teenage activist Greta Thunberg.
Organisers in Edinburgh said 15,000 people were taking part, with thousands more in Glasgow.
The Educational Institute of Scotland (EIS) wrote to Scotland's 32 local authorities urging them to respect pupils' rights to take part in the action.
In the letter, EIS general secretary Larry Flanagan said: "Whilst the EIS is not encouraging pupils/students to participate in anti-climate change strikes, we recognise that many will do so.
"We believe that their right to do so should be respected and that participants should not be sanctioned or punished as a consequence.
"If we are to encourage our pupils to be confident individuals that effectively contribute to society on global themes including sustainability, we shouldn't seek to punish them when they campaign for global sustainability."