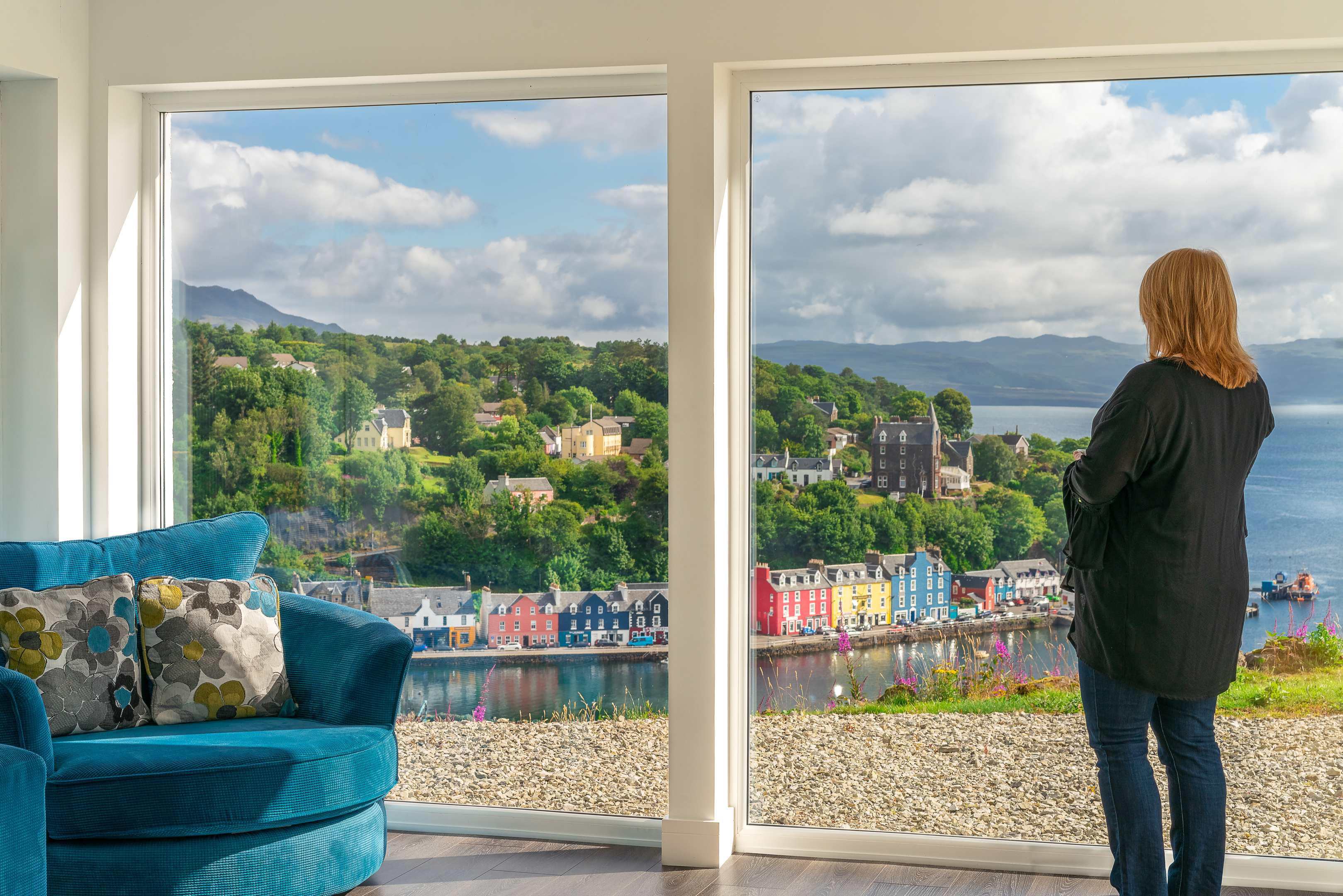 A SUMMER of blue skies and sun has been a perfect picture frame for Scotland as visitors travel thousands of miles to enjoy our stunning scenery.
A million camera lenses have snapped shut, capturing the famous views which have been enjoyed on postcards, calendars and family photo albums for generations.
However, for a lucky few, those views are part of their everyday lives as they draw back the curtains every morning on some of the most stunning views on earth.
Here, we speak to five lucky home-owners to hear about some of Scotland's best picture windows.
---
Tobermory Bay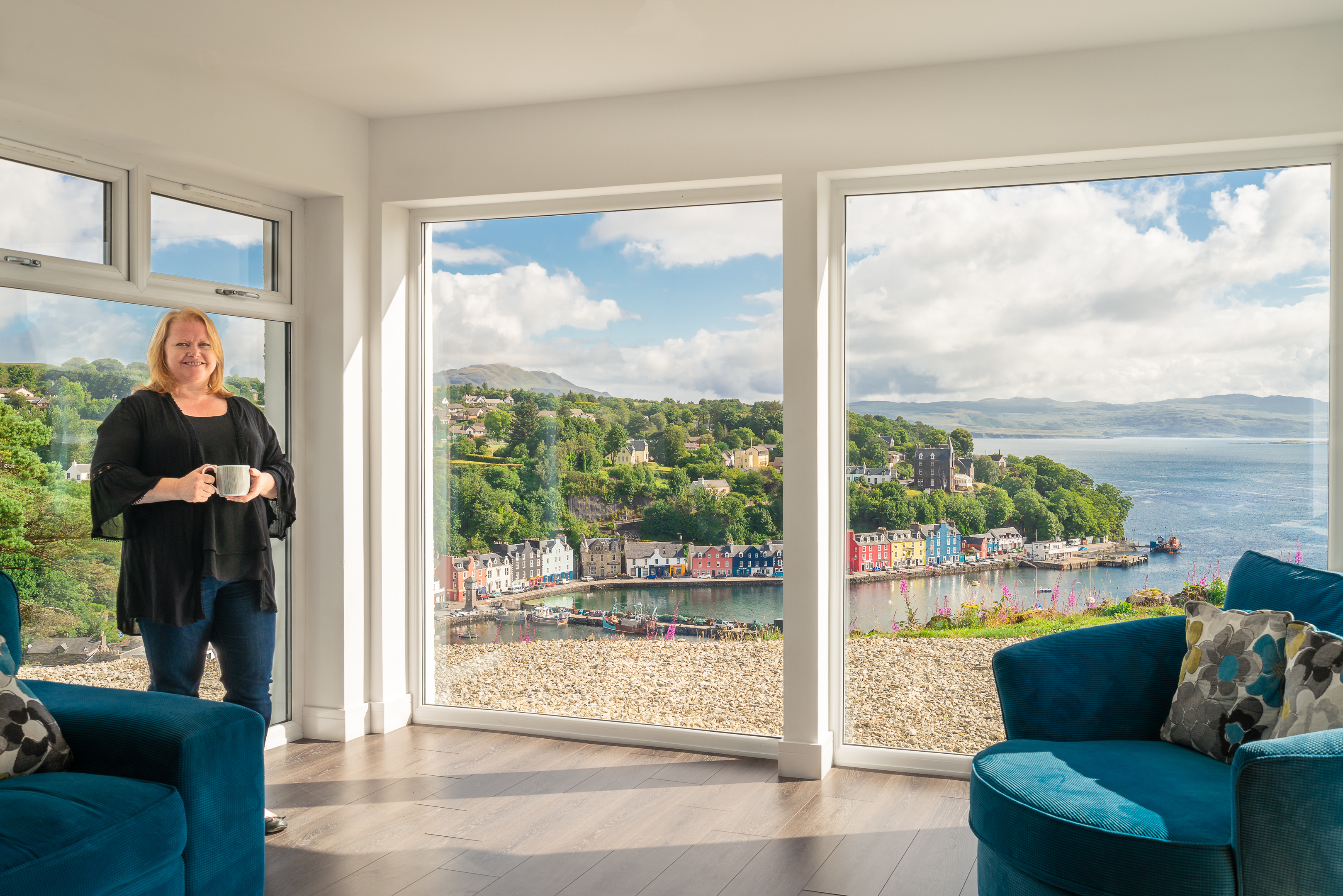 Mairi Hargreaves's view is as pretty as a postcard overlooking Tobermory Bay.
The town's pretty painted harbour front homes have been made famous by the children's TV hit series, Balamory.
Gaelic language auxiliary, Mairi, 48, said: "I get boatloads of people walking up the hill and wandering into the garden to take pictures.
"I can be sitting in my living room and they will stand with their back to your window and capture pictures to take back home.
"Some will ring the doorbell and ask, but others will crunch up the pebbled garden, snap away with cameras and leave.
"I don't mind really. I count myself lucky to have such a great view."
Mum-of-two Mairi, grew up next door to her hilltop croft and loved the view so much, she and her husband, Adrian, built their home only yards away.
"I can't see us ever leaving," she said.
North Sea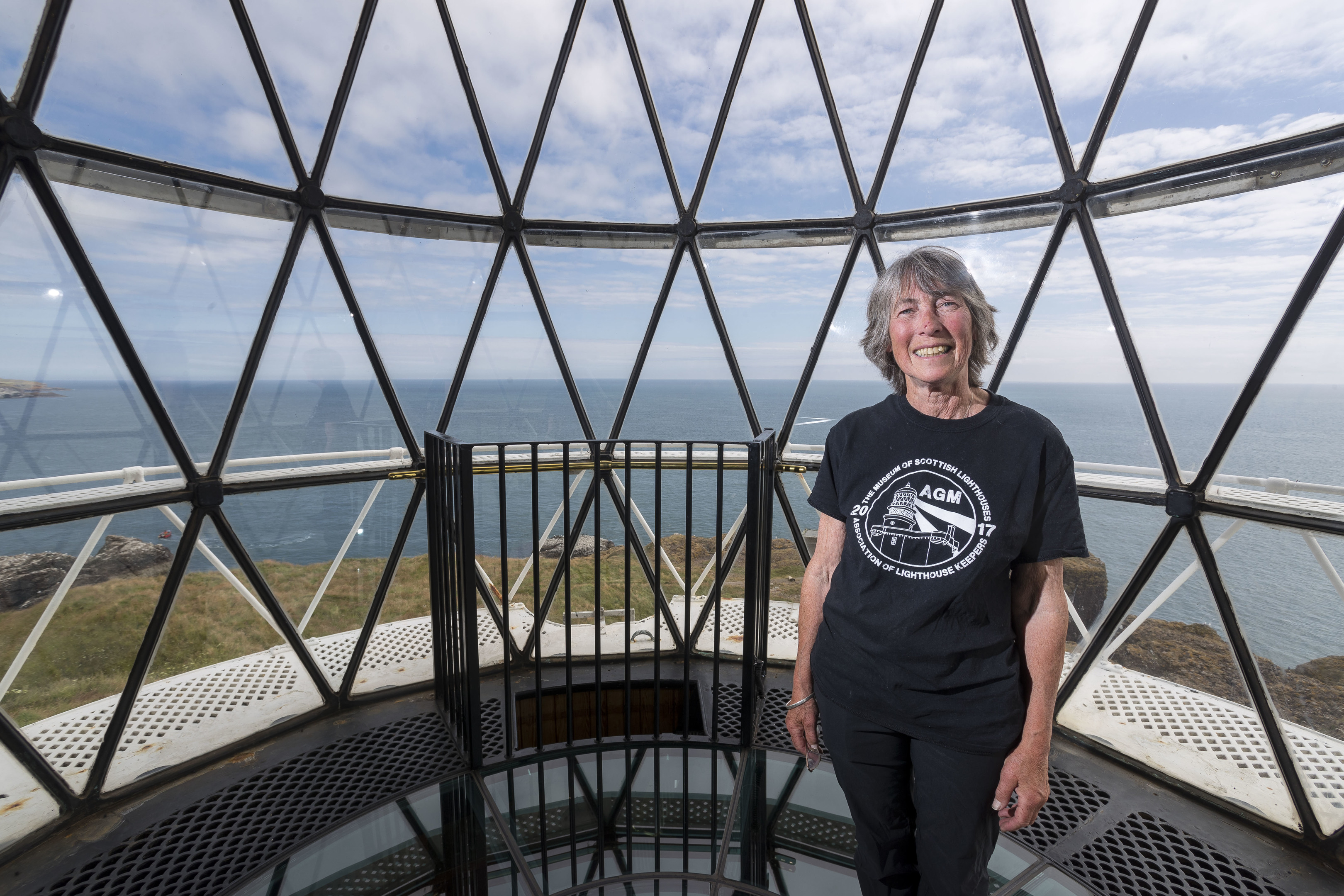 It's everyone's dream to live in a lighthouse with a view across the water as far as the eye can see.
It's an everyday treat for Rohan Beyts.
The retired social worker, age 64, owns Todd Head Lighthouse, near Montrose.
"When I was a child I always wanted to holiday in a lighthouse but never dreamed that I would live in one." Rohan said.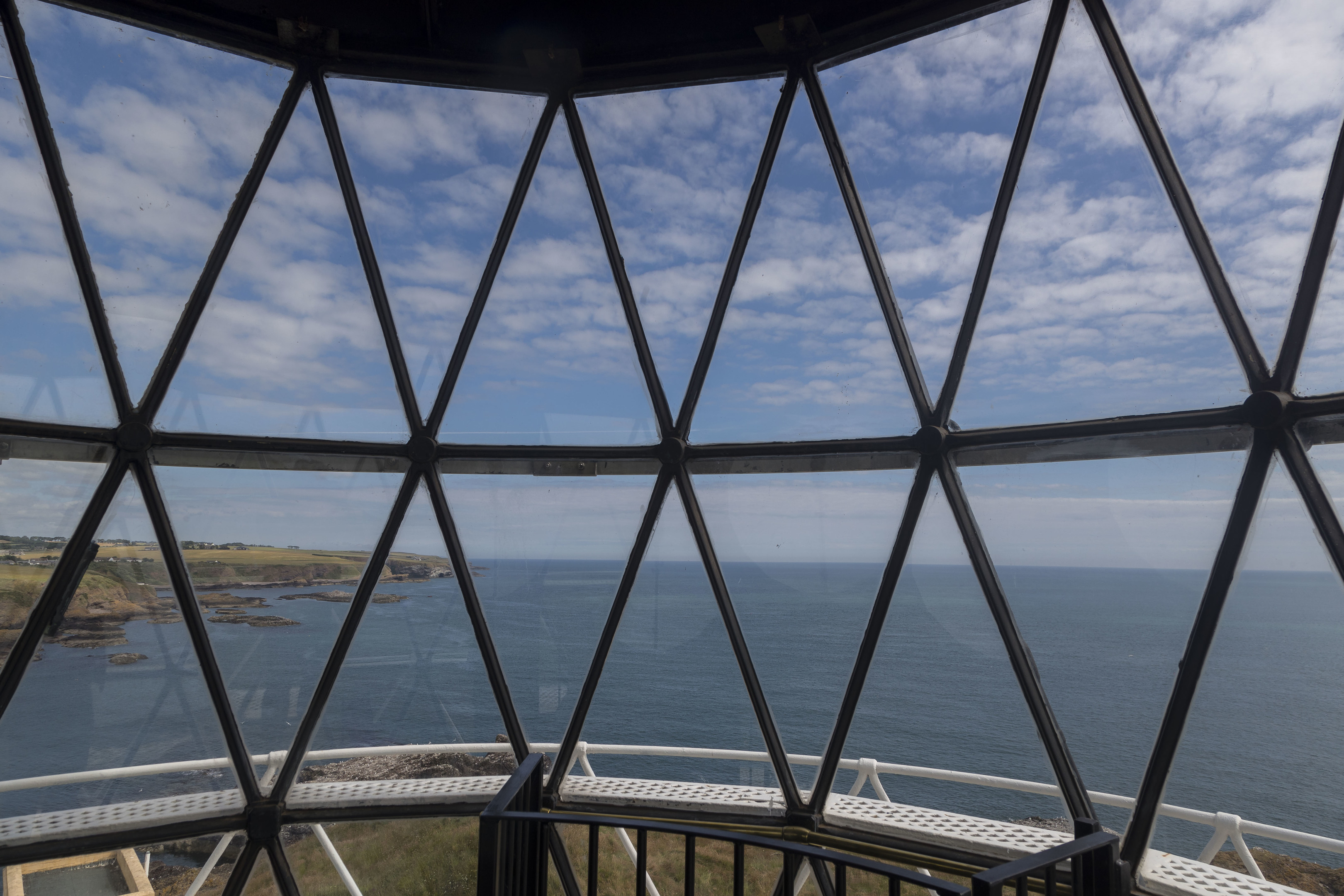 "I climb the 48 steps to the top of the tower every morning and chill out watching Guillemots, razorbills swoop and dive into the North Sea.
"Fishing boats, and liners pass and the sunsets over the water are absolutely beautiful.
"You can see as far as the horizon. It's been a brilliant summer, this year."
The lighthouse tower stands almost 50 feet high and Rohan moved into it in 2016.
Stirling Castle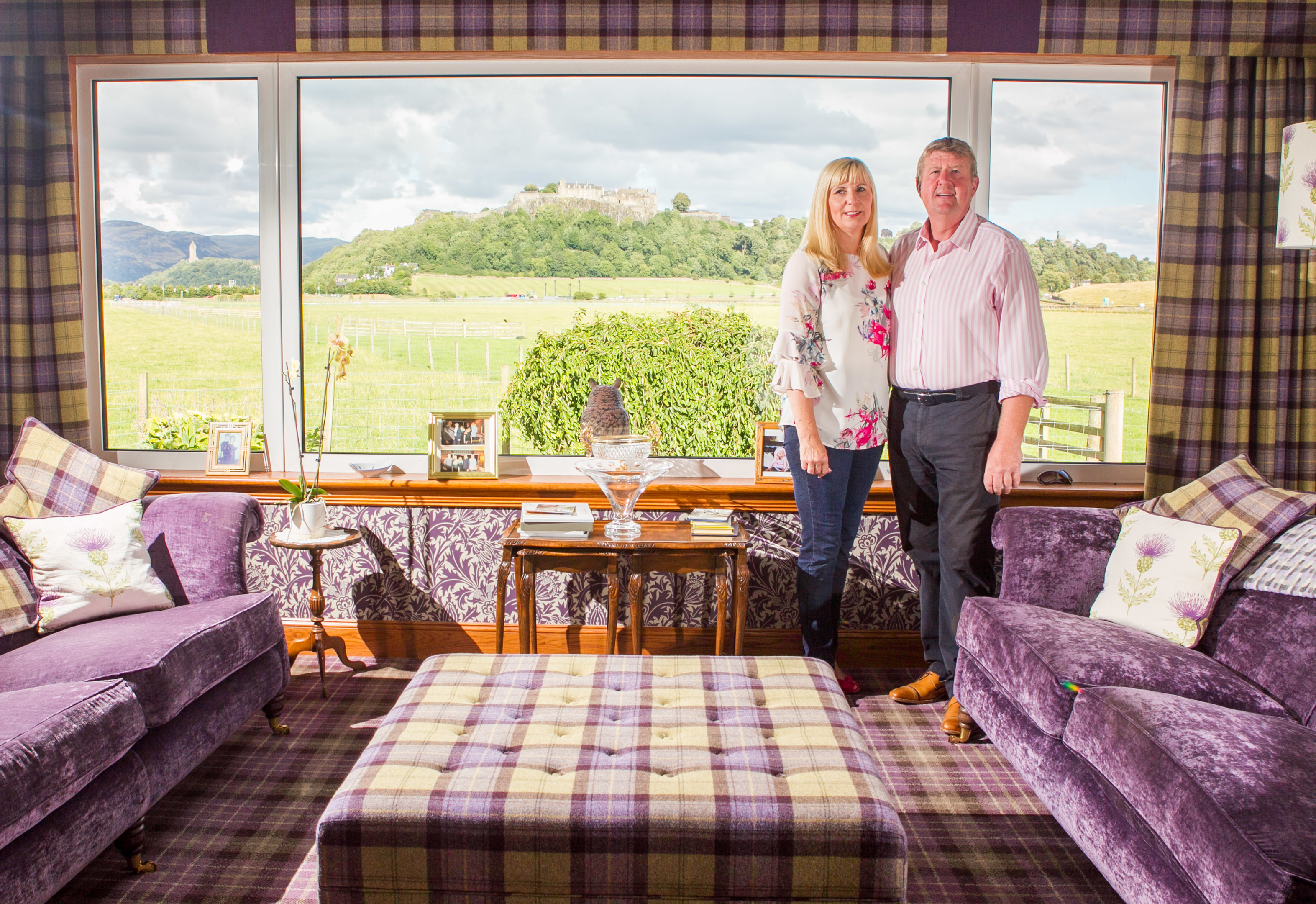 Andrew Hornall believes his magnificant view of Stirling Castle is the best in Scotland.
Farmer, Andrew, 51, has a panorama of Stirling Castle and the Wallace Monument through his lounge window.
His dad, John, sold his building business and bought Falleninch Farm in 1963…because he loved the view.
He can't bear to leave and retired to live in a cottage in the grounds with his wife, Esther.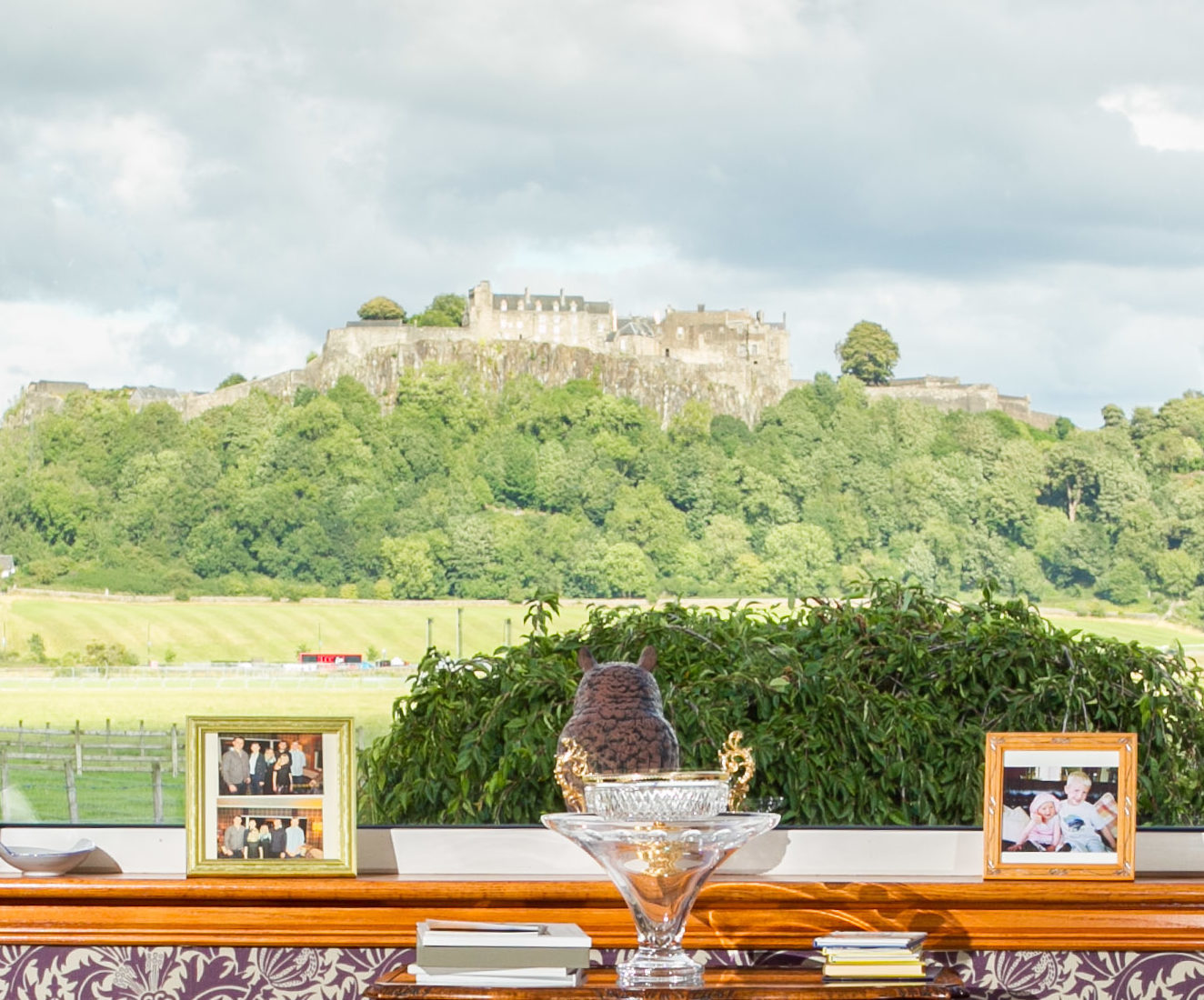 Andrew was born and grew up on the farm but says he has never taken the view for granted.
"It's a landmark in Scottish history through my window, like a living postcard," he said.
"You could never tire of the seeing one of the most iconic pieces of Scottish history.
"The light changes with the seasons and we are lucky to have a panoramic view which includes the 15th Century Holy Rude Church.
The Castle dates from at least early 12th century and present buildings were constructed between 1490 and 1600.
Squinty Bridge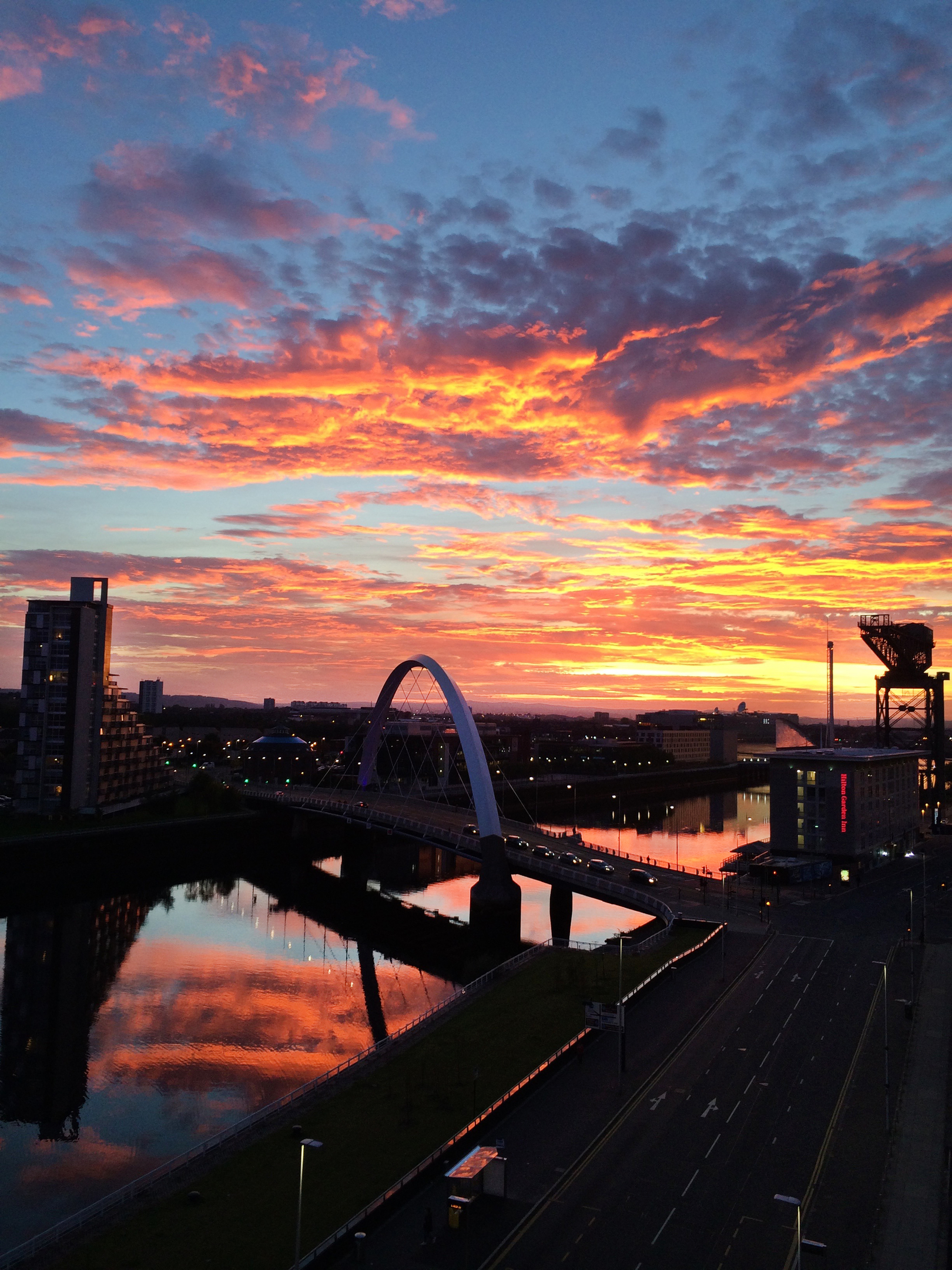 Photographer Ronnie Anderson's birds-eye flat by the River Clyde in Glasgow captures the city at its best.
He said: "I lived in a mews cottage the west end of the city for 35 years without much of a view and decided I wanted a change.
"Now I can see almost the whole of Glasgow and west to the Old Kilpatrick hills and south, to the East Renfrewshire hills.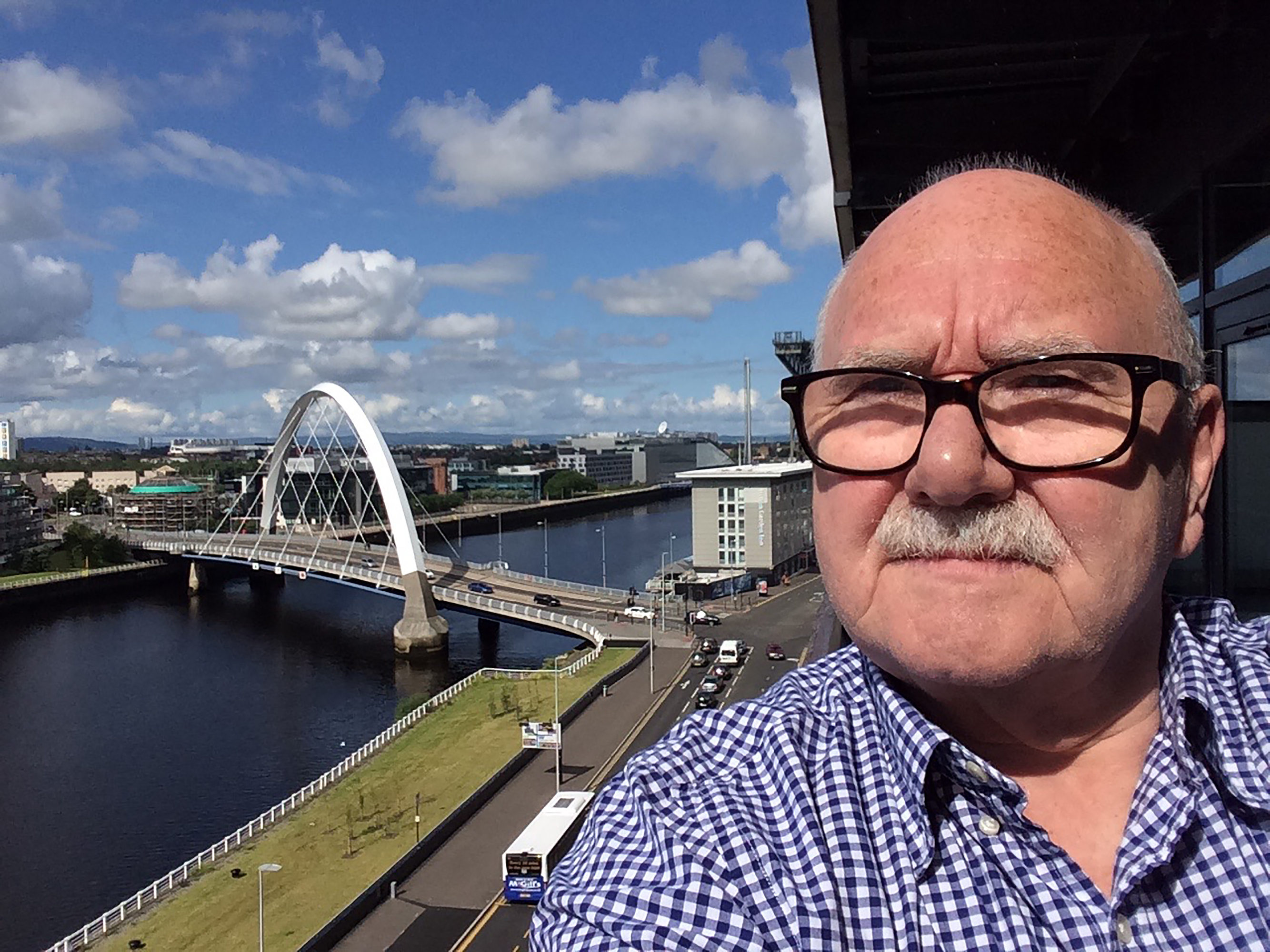 "I can follow the course of marathon and 10K runners through the city.
"At night, it changes to a myriad of city lights.
"Best of all are the sunsets over the squinty bridge."
The Forth Bridge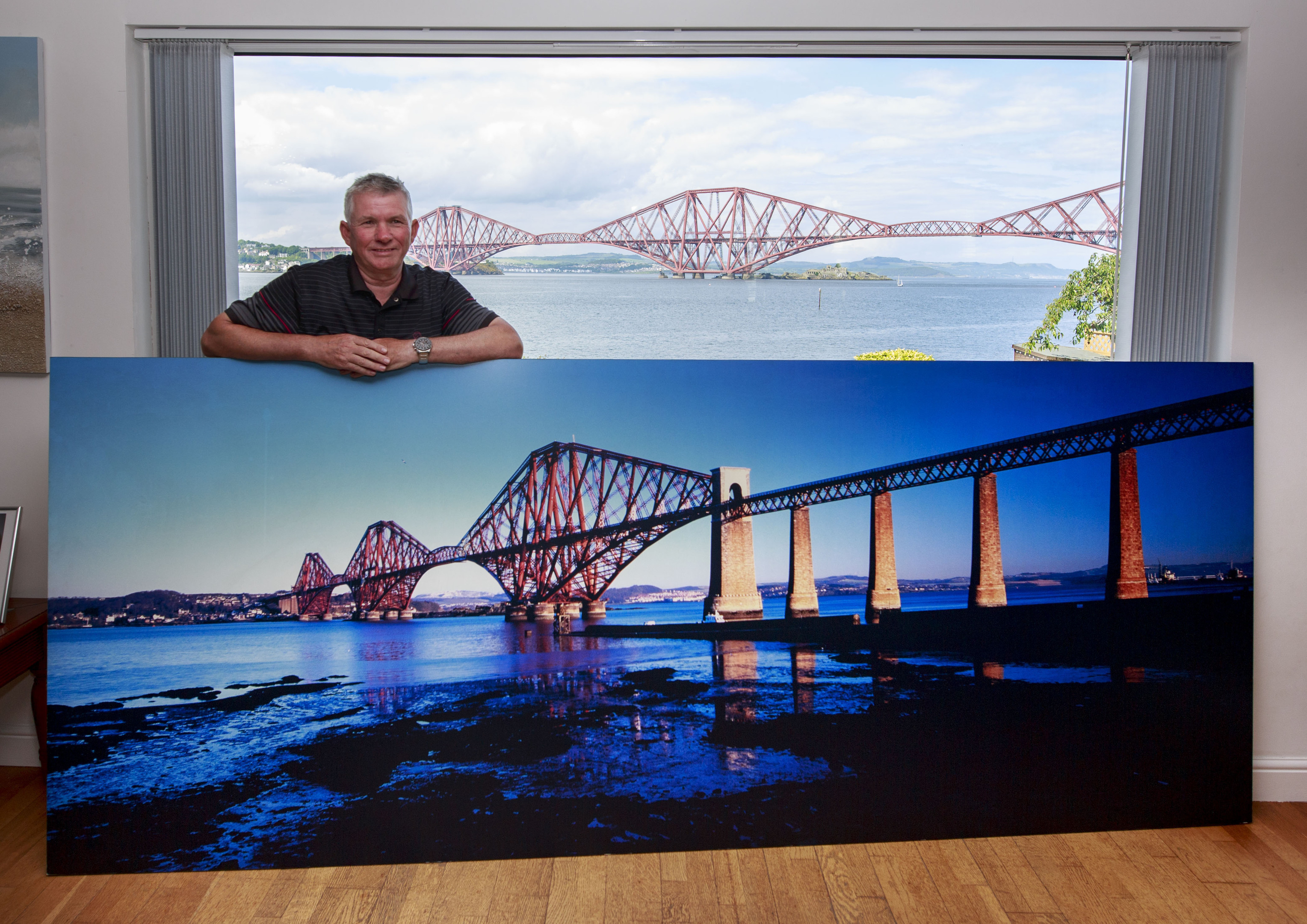 Train driver Stuart Slicer's window looks out onto the Forth Rail Bridge.
And he loves the view so much, he even bought a huge picture of it for his living room wall.
Granddad Stuart, 57, said: "I have one of the best known views in the world right here on my doorstep.
"You will find it in photographs of Scotland in books and online, the world over.
"Visitors will sit for hours in the front of the house, admiring it.
"When I get up for an early shift and the sunrise over the bridge is stunning."
The wall-size picture stunned his family. He bought it for £100 at a charity event.
His son Stuart, teased him mercilessly online saying dad seemingly forgot to open the blinds.
But Stuart senior's buy has already netted him hundreds on payments for the online video.
He has netted more than £500 and donated it to Queensferry lifeboat, the local Ferry Fair and Border Terrier Welfare.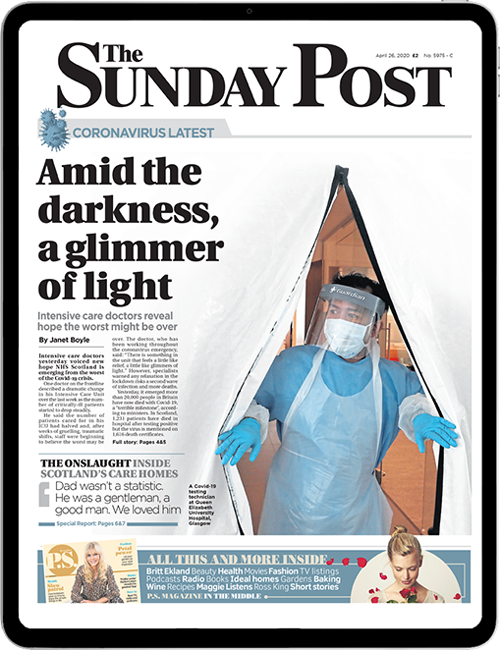 Enjoy the convenience of having The Sunday Post delivered as a digital ePaper straight to your smartphone, tablet or computer.
Subscribe for only £5.49 a month and enjoy all the benefits of the printed paper as a digital replica.
Subscribe