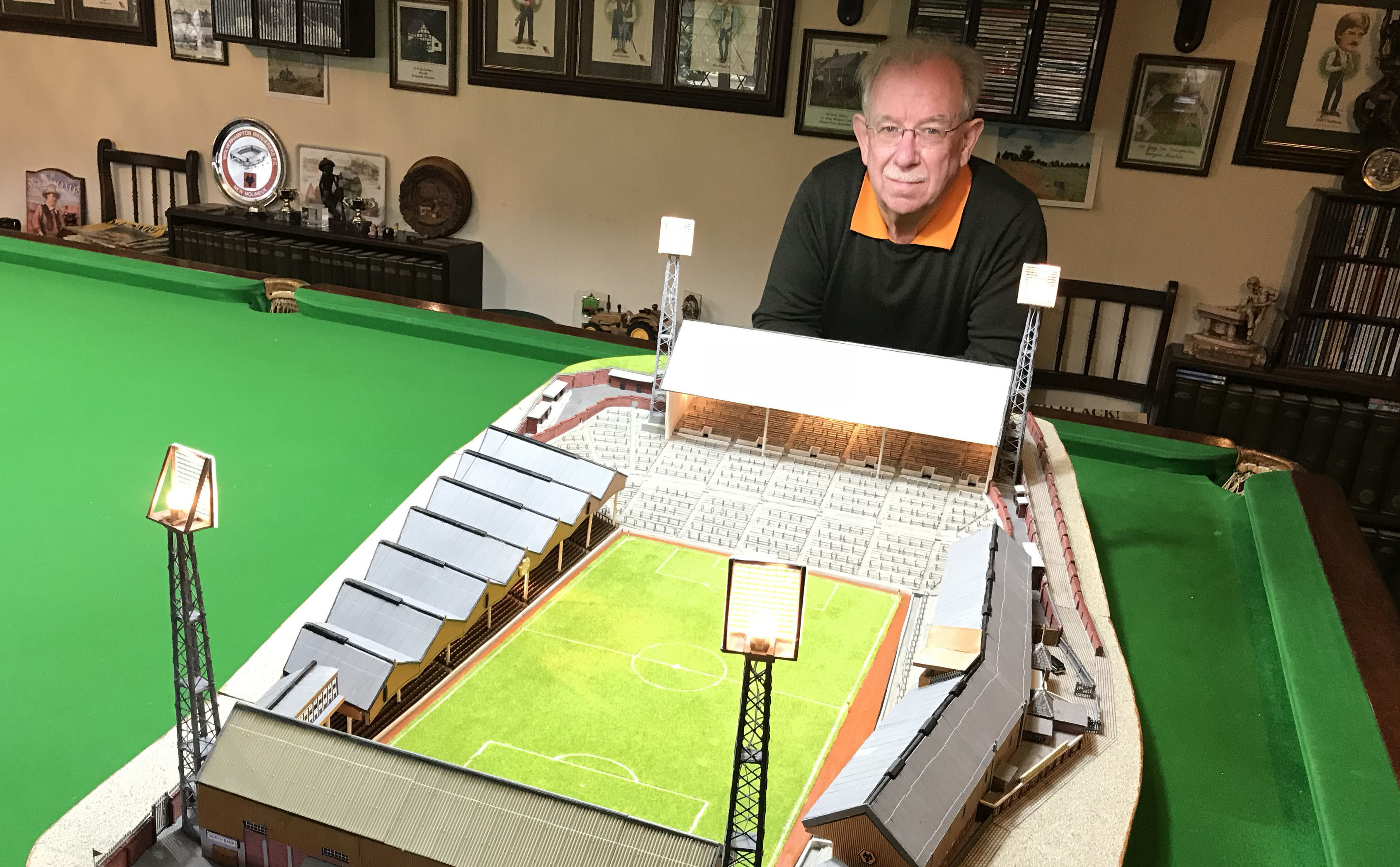 THIS incredible model football stadium is the result of more than 500 hours of hard work.
'Matchstick Molineux', a replica of the home of English side Wolverhampton Wanderers, was built to scale by life-long fan Chris Jepson.
He began building it in October 2016 and finished in time for the Championship side sealing Premier League promotion over the weekend.
The 71-year-old hopes to display the model at the club's official museum before auctioning it off for a prostate cancer charity.
Mr Jepson said it had always been on his bucket list to once again build the old stadium – which he finally completed using matchsticks, coffee stirrers, rabbit hutch wire and other everyday items.
He said: "I always loved the old stadium, there was something about it which was magic to me.
"Being a long-suffering Wolves fan, it's always been something I've had on my bucket list to do – to build a stadium that looked like it did in the old days.
"I made it because I wanted to make it, but I didn't make it for myself. One of the ideas behind it was, once I'd made it, it would finish up in the home of a loving Wolves fan that would appreciate it or perhaps even in the Wolves museum."
Mr Jepson, who has suffered from prostate cancer, added: "I've been through lots of procedures and operations over the years, and it would be a little bit of a way of giving something back to either the National Health or to prostate cancer research."
He is set to meet with the club to discuss putting the model on display in the near future.