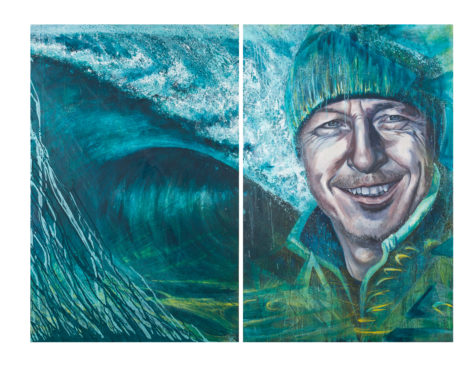 It's been growing in places like Sri Lanka, Portugal and the South of India over the past few years and now, the exciting and gnarly world of surf culture is washing up in the Outer Hebrides.
Fuelled by the Isle of Lewis's vast expanses of empty beaches, the welcoming people, unspoiled surf breaks and the lack of commercial surf culture, a growing tribe of around 40 surfers have chosen to stay or move to the island to enjoy the unique way of life.
Many of the wave-fanatics have travelled the world, surfed some of its best breaks and stayed in exotic locations that some would more typically class as surfer territory, yet they have chosen Lewis as their homesteads.
Wave Migration, a new exhibition at An Lanntair in Stornoway by painter, screen printer and surfer Laura Maynard, explores the appeal of Hebridean surf culture to this growing community, and tells the stories of 15 local surfers through large-scale portraits and mixed media pieces.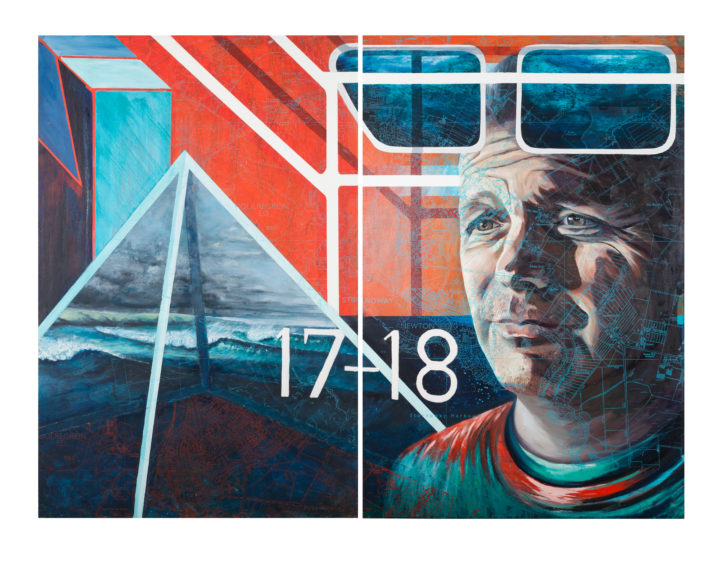 Layered and intertwined within their portraits is imagery and symbolism that gives subtle clues to their journey and passion that drives them to become part of this close knit community.
Laura Maynard's intimate portraits capture each surfer's character and the event in their life that triggered their move north.
One of the featured surfers, Rodney Jamieson, 47, runs Surf Lewis, and teaches visitors how to ride the island's increasingly popular waves.
"I grew up in Lewis – it's where I learned to surf," he said.
"I've travelled all over the world, and surfed in some amazing places like South America, Australia, Indonesia, Morocco. But I think the main pull for people coming to the Hebrides is the fact it's so empty. People come here looking for greater isolation and to avoid the crowds. You don't get that in many other warmer surf spots."
Surfing the cold waves can come at a price however – surfer's ear – a condition caused by repeated exposure to cold water and wind. Cooling of the ear canal stimulates bone growth that narrows the canal and blocks the eardrum.
But it's all part of the love of surfing says dad of two, Rodney. "I've only got about 40% hearing in my left ear because of surfing in cold conditions," he said. "I also know a few guys up here who've had to have holes drilled in their ear cartilage to combat their surfer's ear. I don't think it'll stop them though"
While the large mixed media diptychs painted focus on surfers like Rodney and their stories, they're also portraits of their favourite waves in motion, a celebration of the best surf spots that Lewis has to offer.
"For the surfers originally from Lewis this sport, lifestyle and passion was a key factor in their decision to stay – when so many of their peers decided to leave," said Laura.
"For those that moved to the island it was the draw of the waves, wilderness and culture that led them to find something different and special on Lewis.
"It isn't just about the waves, the surfers have brought with them around twenty kids and counting, bringing much needed youth to an ageing population.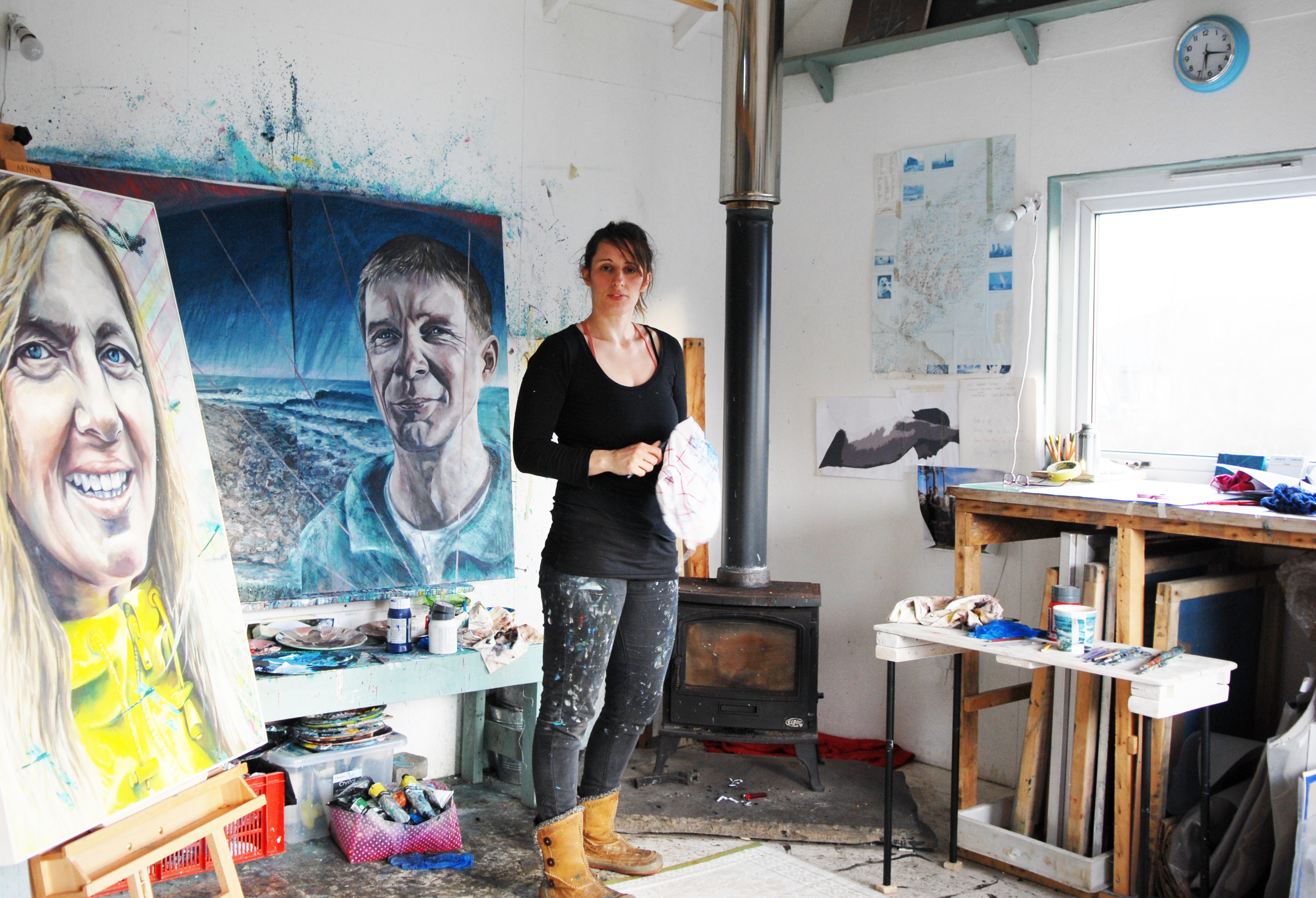 "I wanted to paint a body of work that captures a moment in time that may have disappeared in other more popular and accessible surf destinations.
"I've not travelled extensively, but I've always been fascinated why the surfers who have come to make their homes in Lewis chose here over the warmer or more well-known destinations like Cornwall, the Canaries or Australia.
"Here in the Hebrides we still have wilderness and solitude which are the reasons many people get into surfing in the first place."
Alongside Laura's work, film-maker, photographer and surfer Jim Hope has created a short film that shows the Islands' wild coastal landscape, waves and the cold water surf paradise. It will be screened in a VW campervan within the gallery.
Mark Lumsden is a surfer and board shaper on Lewis, designing and making handcrafted surf boards in his work shop in Ness. His shaping skills will be showcased in boards specifically designed for the waves and conditions of Lewis surf.
Roddy Murray, head of visual arts at An Lanntair, said: "The sea has defined these islands for millennia. It is a resource on which communities have been dependent for a living as much as it can be seen as an obstacle or a high road to escape or travel the world.
"For many it is just there, taken for granted.
"Only now is it being valued in terms of recreation and lifestyle. This exhibition gives us a deep personal insight into this new vibrant, growing culture and the community that it comprises."
---
Wave Migration, An Lanntair, Stornoway, 6 April – 11 May 2019 
Find out more here.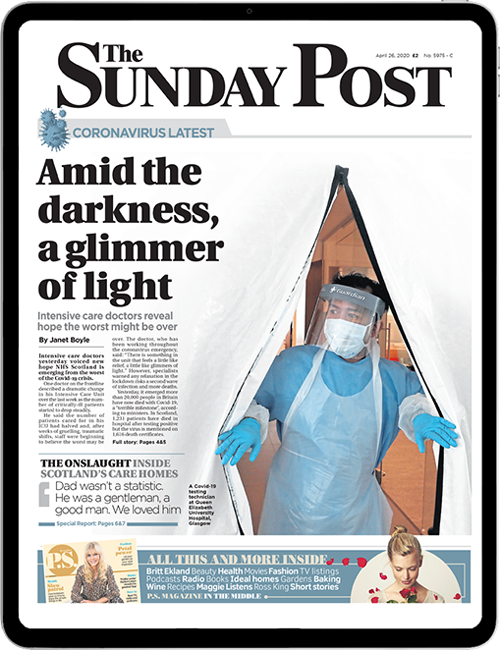 Enjoy the convenience of having The Sunday Post delivered as a digital ePaper straight to your smartphone, tablet or computer.
Subscribe for only £5.49 a month and enjoy all the benefits of the printed paper as a digital replica.
Subscribe