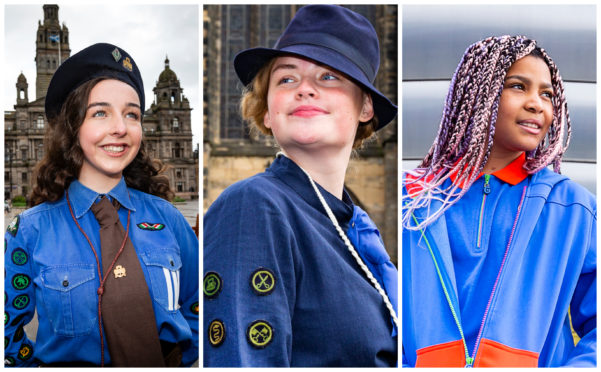 Girlguiding Glasgow has celebrated 100 years of the organisation serving the city by looking back at the lives of young women across the decades.
Members of the organisation have dressed up as their predecessors and learned all about what kind of world they lived in, and how they served as a Girl Guide.
The centenary, which is this month, will also be celebrated with special events when mass gatherings make a return.
As part of their annual review, Girlguiding Glasgow has also celebrated its dedicated volunteers with special doorstep presentations to show the charity's appreciation for their hard work and commitment.
This year, 104 individuals received awards ranging from five to 50 years voluntary service, accumulating in an astounding 1,475 years of service this year alone.
County Commissioner for Girlguiding Glasgow Jill Elborn said: "I want to say a huge thank you to all Girlguiding Glasgow volunteers who were recipients of a Long Service Award.
"They have helped thousands of girls enjoy new experiences, make new friends and discover their potential.
"Our volunteers' endless energy, enthusiasm and commitment has been especially valued over the last few months when we have been required to retrain and upskill to deliver the Girlguiding programme in new ways in order to remain connected."
While groups are no longer meeting face to face, the charity's volunteers are committed to deliver guiding in new and innovative ways so that they can continue to keep connected and empower girls and young women.
Girlguiding Glasgow Guide leader Elaine Riddick, who received a 30-year Girlguiding Long Service award, said: "I'm extremely proud. Volunteering for Girlguiding Glasgow is such a rewarding experience and it's been wonderful to work with so many young women and girls over the years and see them gain new skills, grow in confidence and have fun.
"Volunteering has opened up so many fantastic opportunities for girls to enjoy new experiences, use their voice and be a powerful force for good in their communities."
---
Looking back in history
Ruth, 1917-1929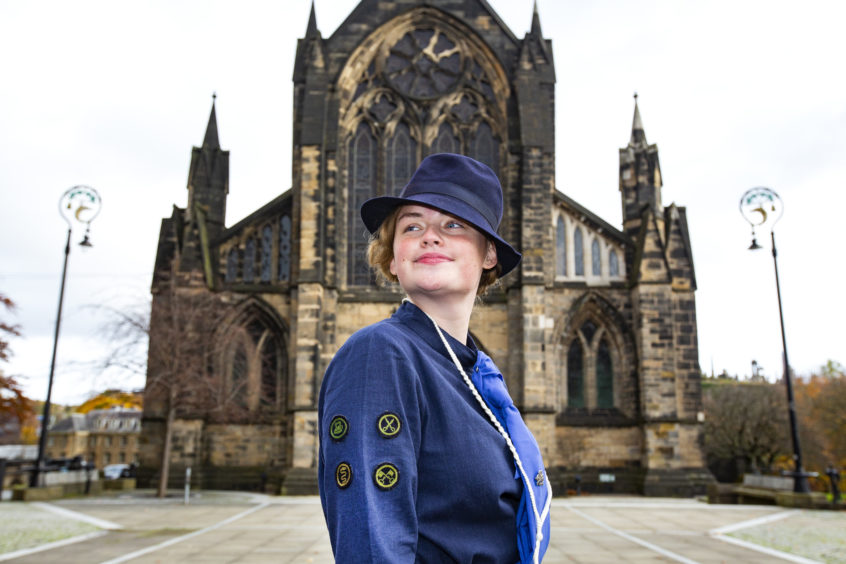 Ruth lives in a tenement flat in the Gorbals with her family of seven. They live in a room and kitchen, sharing an outside toilet with 30 of her neighbours.
With no gardens, Ruth plays in the street or alleyways with her friends. She has recently joined Guides and joined members at Glasgow Cathedral to celebrate Girlguiding Glasgow officially becoming part of Girlguiding.
She was extremely excited to have been part of the guard of honour for Princess Mary in 1923 when she visited Glasgow.
---
Margaret, 1930 – 1945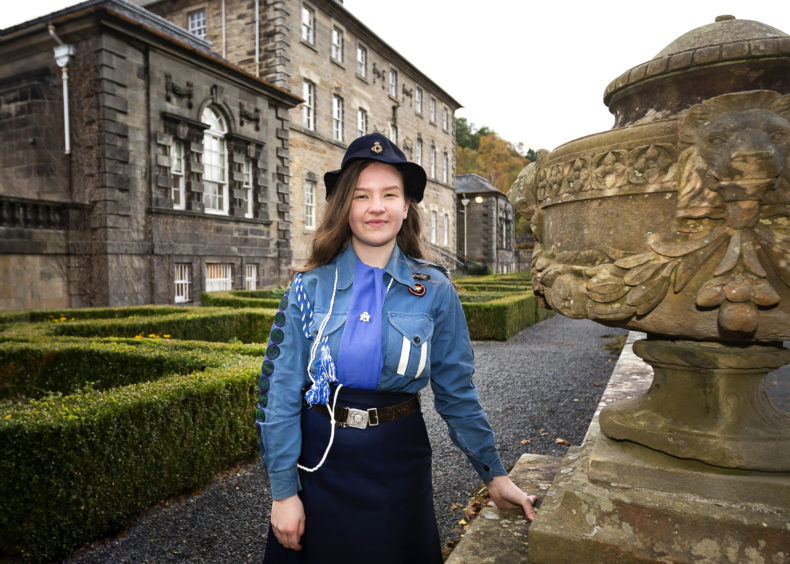 Margaret stays in a cramped tenement in Maryhill with her family. It has been really difficult for Margaret as she has lived through the frightening times of the War with food rationing including essentials such as butter and sugar.
Blackouts have been common, and Margaret and her family have been beckoned to the communal Anderson shelter by the air-raid siren to protect them from night time bombings of the City.
Margaret has noticed some suburban private houses being built that have electricity and clean running water but they are owned by other people. Margaret would like to stay on at school until she is 15 years old, and enjoys practical subjects like needlework and cookery.
Margaret really enjoys going to Guides every week, her highlights have been attending with Girlguiding Glasgow the King's Silver Jubilee at Pollok Park Estate in 1935 and then in 1938 the Empire Exhibition in Bellahouston Park where she was part of the Guard of Honour for the King and Queen.
Margaret's aunt is a leader in the County and helped when Girlguiding Glasgow's Headquarters was made a sub office of W.V.S to receive blankets and clothing for evacuated children.
She also helped coordinate all Girlguiding Glasgow members donating half of their daily salary, income or pocket money. The County raised a total of £830 (c£54,500 today) and used it to pay towards the cost of Air Ambulances.
---
Patricia, 1946 – 1963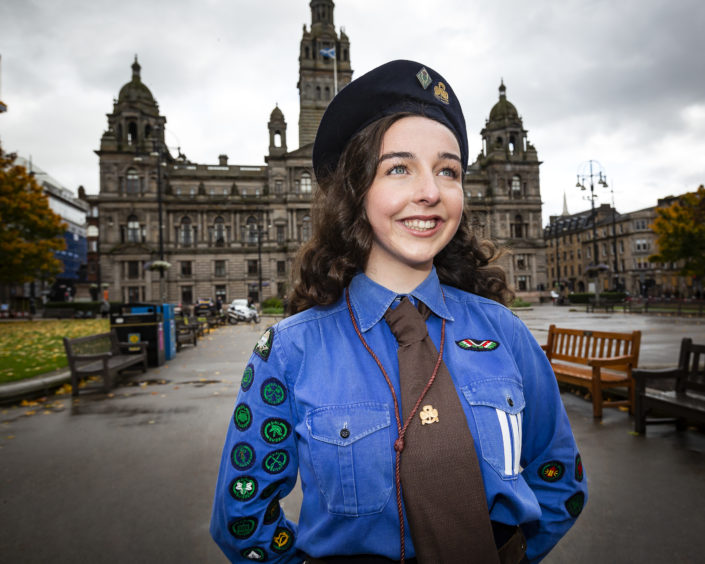 Patricia lives in one of the new Glasgow Housing garden suburbs in Knightswood which is larger than tenements and modern with electricity, an inside toilet and running water.
Patricia has a room to herself and no longer needs to share with her younger sister.  Their new garden at their new house means they can play outside and learn how to grow their own vegetables.
Patricia learns about the "the Three R's"; Reading, writing and arithmetic at school and her favourite subjects are "Music & Movement" and "Signing Together".
Patricia is getting ready to sit her "11 plus" before moving to Secondary school. She hopes when she leaves school at 15 she might be able to get a job in an office.
Her big sister has recently become one of the first Girlguiding Glasgow Queen's Guides and was presented with her award at the Annual Review which the family are immensely proud of.
Both Patricia and her sister attended Girlguiding Glasgow's first International camp at Mains Estate, Milngavie in 1952 where she met Guides from France, Switzerland and Denmark.
---
Jennifer, 1981-1989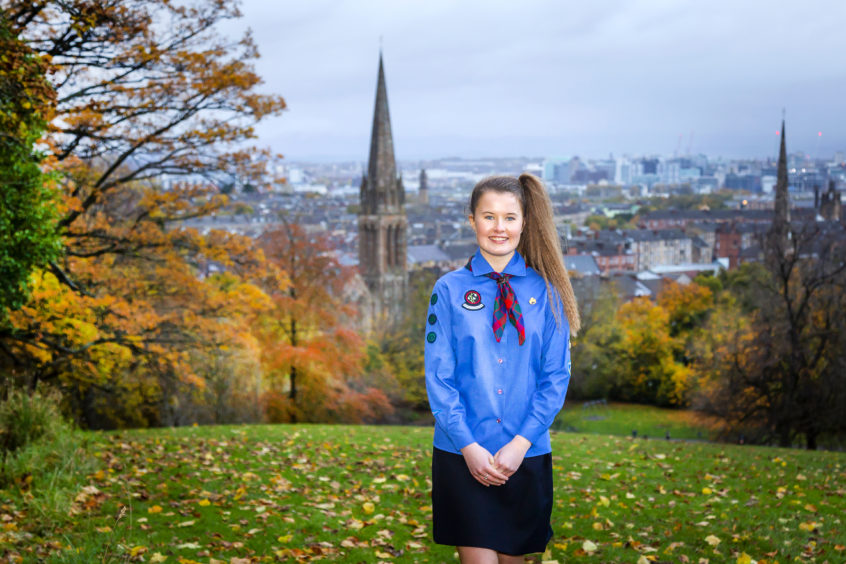 Jennifer lives in Shawlands with her mum, dad and her little sister. Her dad has just finished working as a joiner on the SECC development and was grateful to get free tickets for UB40, one of the first gigs held in the venue.
Jennifer has been a Guide with Girlguiding Glasgow for a few years now and loves all the opportunities she has had. A few of her highlights so far have been attending a special service for World Thinking Day at Kelvinhall.
She could not believe it when her leader told her there were over 2,000 Girlguiding Glasgow members attending, the same year, 1985 she attended a special County camp at Achachairdeis to celebrate the site turning 21. She met lots of new friends and loved all the activities.
Her little sister has been very jealous of all the adventures Jennifer has had with Guides so she was very excited to have recently joined the first Rainbow unit in the city which has started in Queen's Park, although Jennifer has tried to tell her she is not big enough to come camping with her just yet!
At School Jennifer is studying for her O grades and is keen to go to college and study fashion and design. If she is not at Guides, Jennifer can be found roller blading in the park or watching her favourite films Gregory's Girl or ET!
---
Jessica, 1990 -1999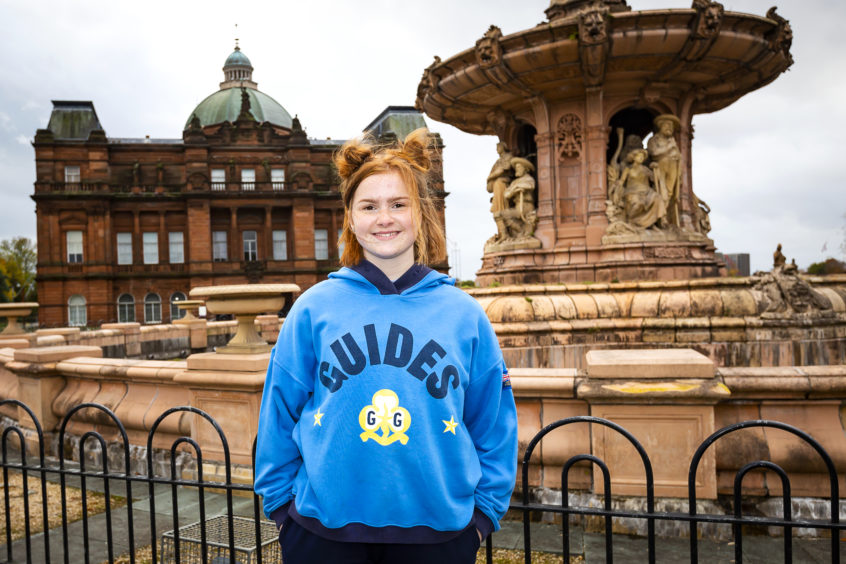 Jessica has been a Rainbow, Brownie and Guide and she lives in a house in Ibrox that her mum and dad bought. At the weekend she likes to go to Blockbusters to hire a video and watch with her best friend.
If she is not reading her Harry Potter book, she likes to play Nintendo. At Guides, Jessica and her unit helped fundraise for the memorial shelter Caladh at Girlguiding Glasgow's campsite in memory of the Guides and leaders who tragically died in a bus crash.
Jessica used Caladh when she attended Girlguiding Glasgow's International Camp, Failte 97.  Jessica and her mum have recently visited the People's Palace as her drawing was picked to represent Girlguiding Glasgow as part of Glasgow's Year of Architecture exhibition.
---
Emily, 2000 – 2013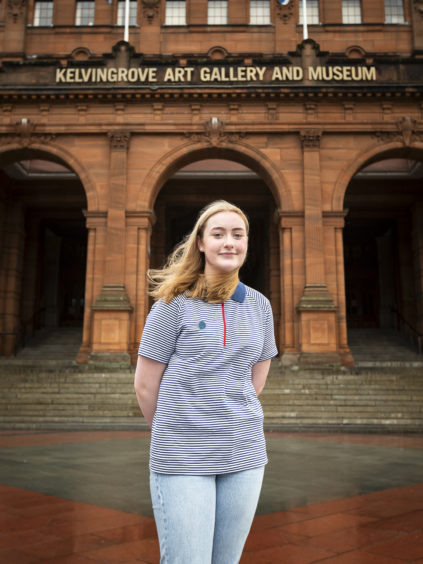 Emily lives with her Mum in a house in Shawlands. For her birthday she was given a laptop and connects using Wifi to go online and chat to friends on Facebook and Twitter. She enjoys spending a lot of time on her mobile phone texting friends.
At the weekend she likes to spend time with her dad. Emily's big cousin, who is her Guide leader, told Emily and her friend about when she was a Brownie and attended Girlguiding Glasgow Brownie's 90th Birthday at the Science Centre and all the fun they had.
The girls were now on their way to Glasgow Royal Concert hall to join thousands of Girlguiding Glasgow members celebrate the Girlguiding Centenary which units across the County celebrated for an entire year.
Emily was part of the County launch event at Kelvingrove Art Galleries and Museums the year before. Emily renewed her promise at 20:10 20/10/2010.
---
Emma, 2014
Emma lives with her mum in a flat in Baillieston. At school she is studying for her Nat-5 and would like to stay on to complete her Highers and Advance Highers. Emma ambition is to go to university to study engineering.
She spends time with her friends on YouTube, Instagram and Snapchat and loves a selfie.
Emma's first experience of camping with Guides was taking part in the Commonwealth Camp to celebrate the Commonwealth Games which were taking place in the city with thousands of other young people.
The weather wasn't great but that didn't put her and her friends off camping, in fact they attended Girlguiding Glasgow County camp Rockin Rio in 2016 where they tried lots of new activities – including going in a hot tub for the first time and trying out yoga.
Emma helped her gran pack as she was going to Girlguiding Glasgow's campsite with her friends to celebrate the Trefoil Guild 75th Anniversary.
Emma's highlight of her final year at Guides has been attending a County STEM event led by young female engineers from BAE Systems.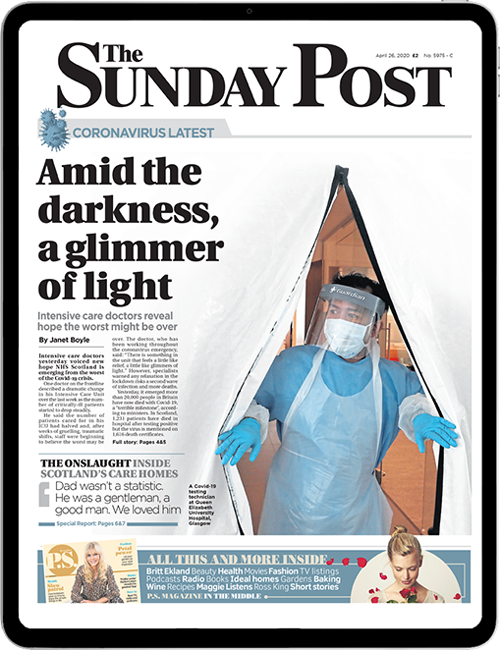 Enjoy the convenience of having The Sunday Post delivered as a digital ePaper straight to your smartphone, tablet or computer.
Subscribe for only £5.49 a month and enjoy all the benefits of the printed paper as a digital replica.
Subscribe