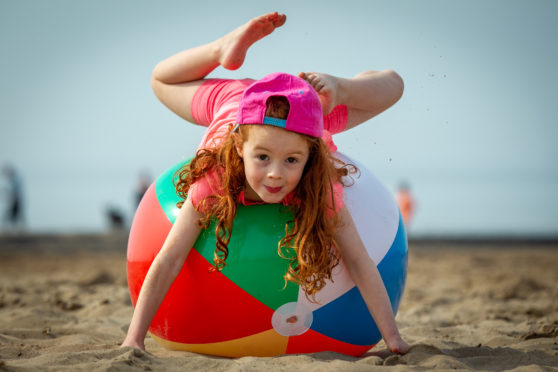 Scots sizzled in the sun yesterday as forecasters predict temperatures will hit record-breaking highs over the bank holiday weekend.
Aboyne in Aberdeenshire was the hottest place in Scotland with temperatures reaching 23.3C by lunchtime yesterday.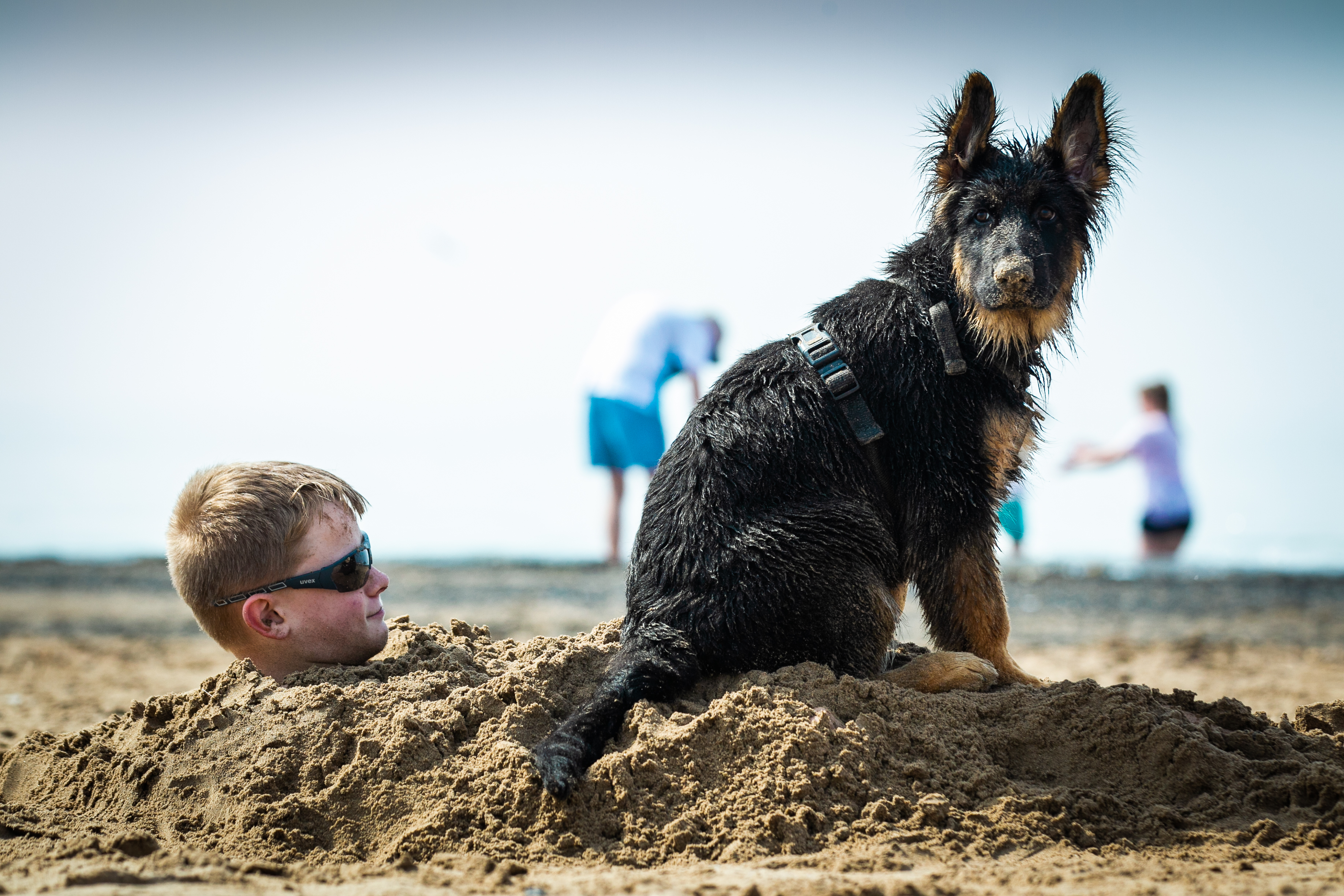 The Met Office said a new record had been set for Easter Saturday with the previous top temperature recorded at 21.4C in Inverailort in 2003.
Elsewhere in the UK, the hottest day of the year was also recorded at 25.5C in Gosport, Hampshire.
Not everyone was enjoying the sun, though, with the north-west of Scotland much cooler and Stornoway only hitting a coolish 10C.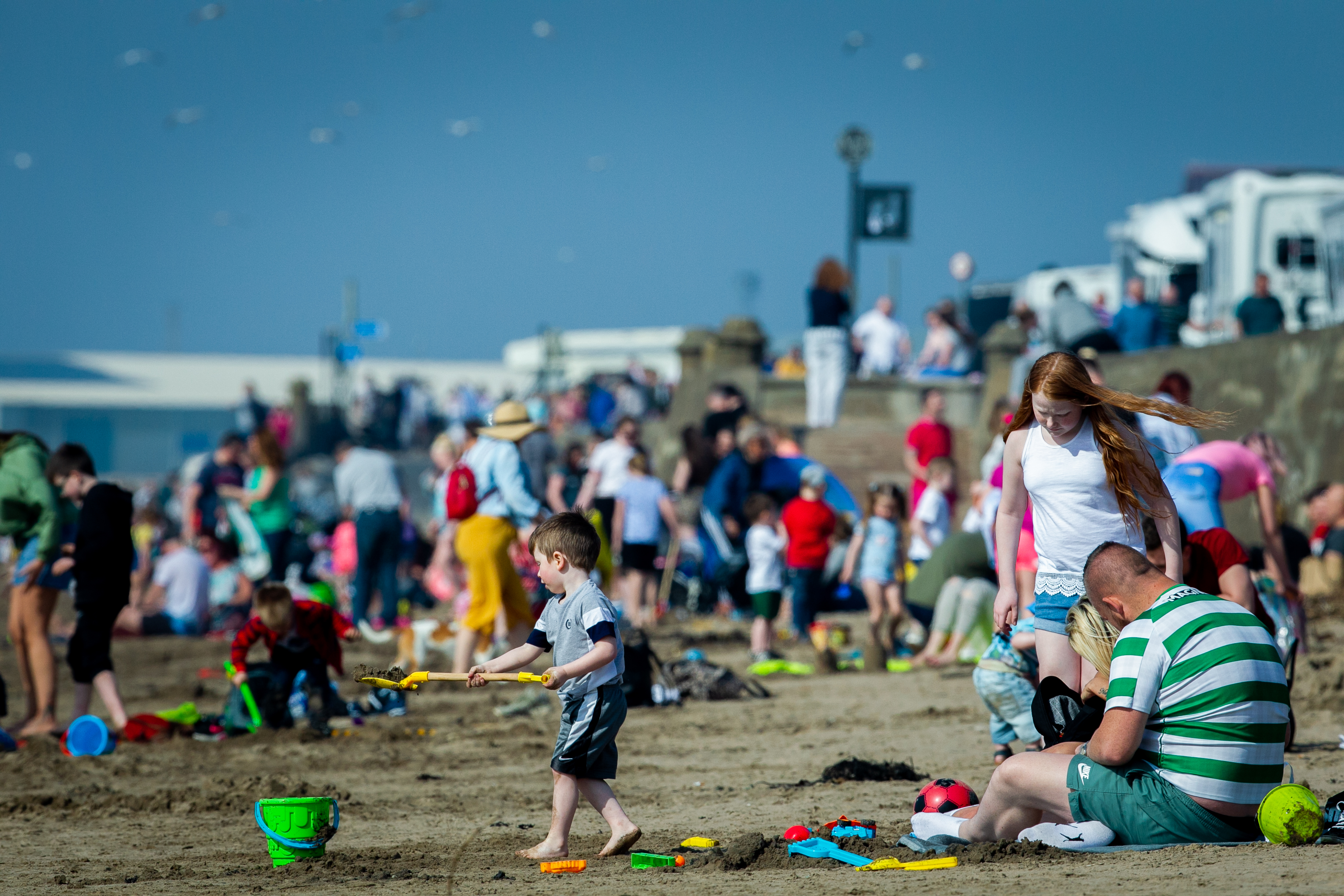 Beaches in Troon, Ayr and Portobello were all packed out with families enjoying the sunshine while traffic was queueing up on routes to popular sun spots at Loch Lomond and Fife.
As motorists headed across the Firth of Forth, Traffic Scotland joked: "It seems as though the party is north of the Queensferry Crossing today. The sunshine in the north is pulling people into the Kingdom."
Michael Mancini, who owns the Ice Cream Factory, which has been a popular destination in Troon for 14 years, said: "Once you get a forecast of 20C, it just goes absolute mental.
"We have been queued right out the door but we will never run out of ice cream because I am through the back, making it constantly.
"It is brilliant for business and the town. It is a great start to the season."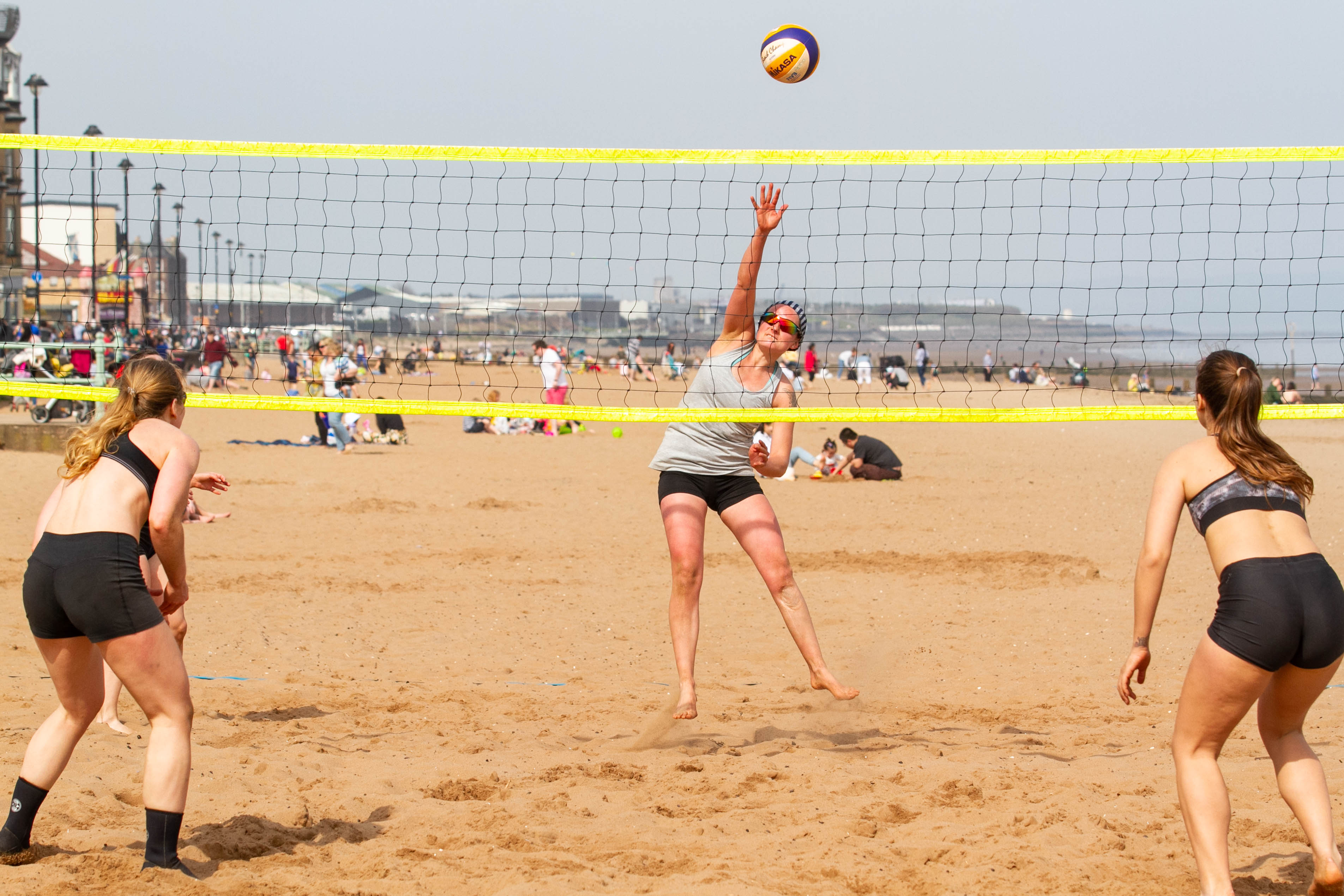 Staff at the seaside restaurant, The Beach House on Portobello Beach, Edinburgh, were also rushed off their feet as sunbathers headed to the popular spot to soak up the sun.
Manager Daniel Kralovic said: "I am looking at the beach just now and it is actually full of people. We have been very busy but we pretty much expected this because of the nice weather."
Supermarket giants Asda, Sainsbury's and Waitrose said they expected an increase in sales of sausages and burgers, ice lollies and ice creams as Scots and the rest of the UK headed to their gardens to enjoy barbecues.
Sainsbury's expected sales of rosé wine to jump by 40% compared to last week, while fake tan was expected to climb by 300% and sun cream by 800%.
Asda said they were expecting a jump on sales of barbecue food while Waitrose were banking on customers buying kebabs and steaks with sales expected to rise by 150% week on week – and burgers by 170%.
Argos offered a solution to the heat and said sales of one of their air conditioning units was up 367% week on week.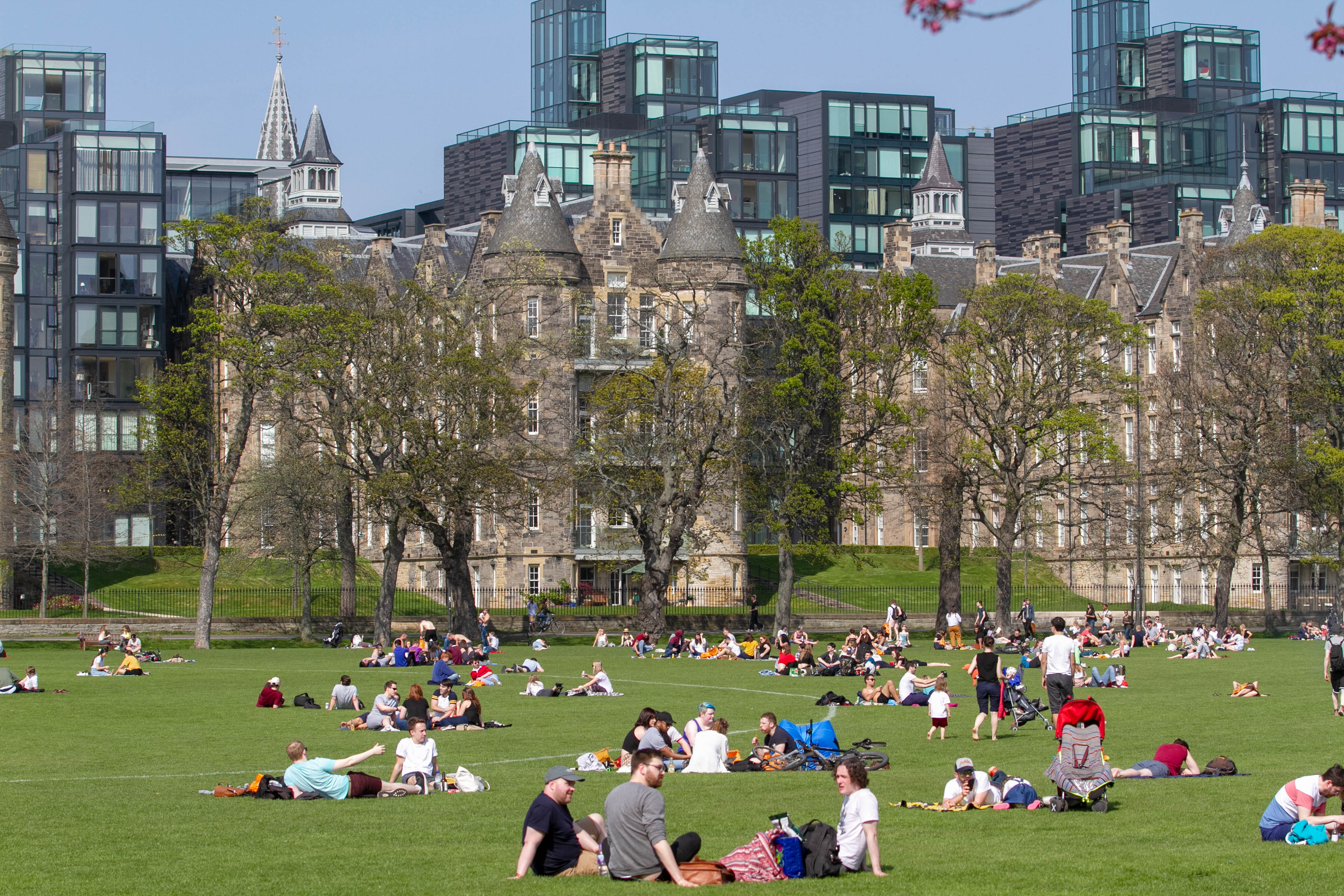 Similar temperatures are expected for most of the country today and tomorrow, with the north-west of Scotland expected to lose the cloud and rain on Easter Monday.
The 20.7C enjoyed in Aboyne in 2015, along with 21.6C in Brynamman, Wales, in 1984 and 19.4C in Armagh, Northern Ireland, in 1924 are the top national temperatures recorded on Easter Sunday.
The warmest Easter Mondays were the 21.4C enjoyed at Culzean Castle, Ayrshire, in 2014, plus the 23.2C in Nantmoor in Wales and 21.1C in Knockarevan in Northern Ireland, both in 1984.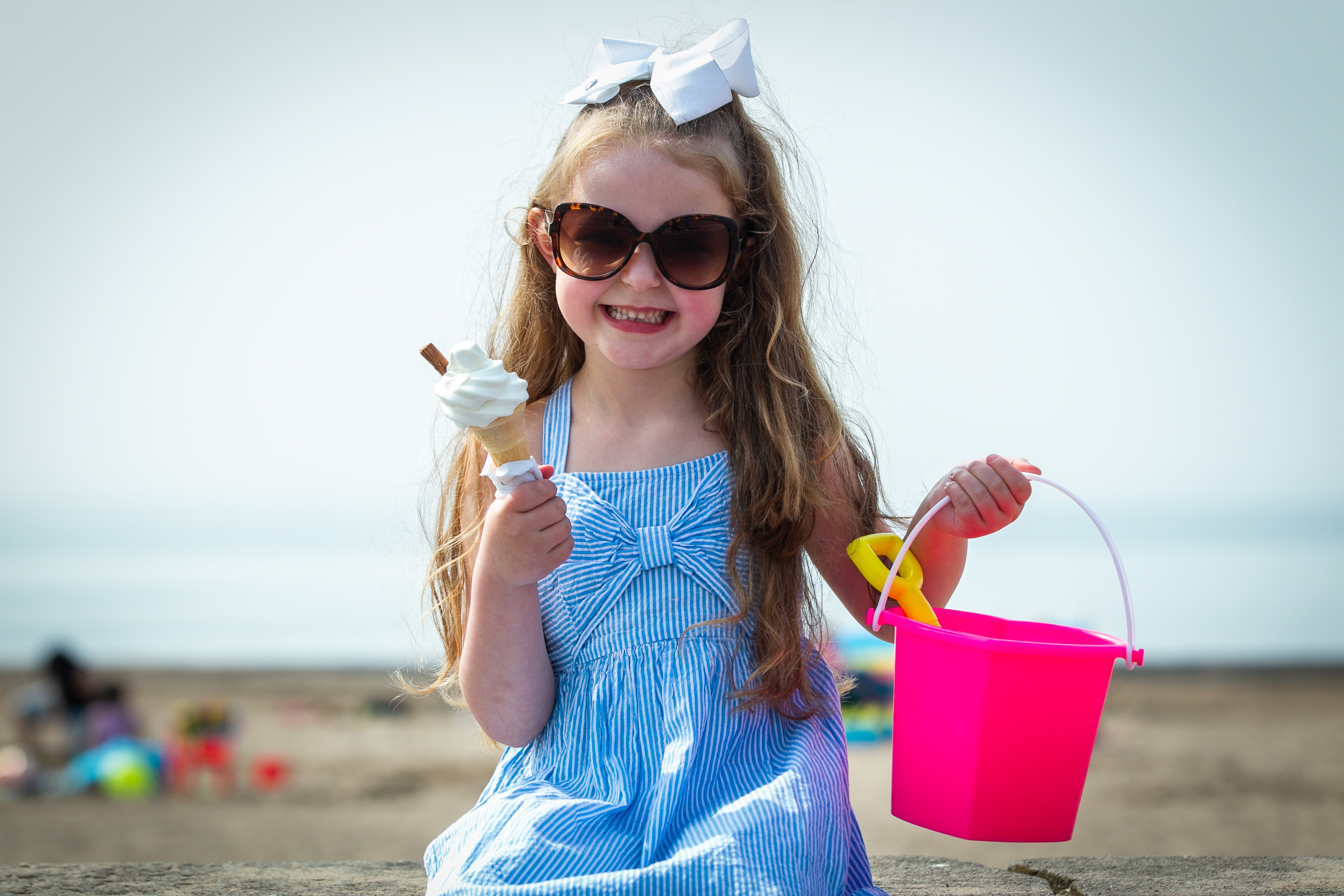 Bookmaker Ladbrokes has cut odds from 5/6 to just 8/11 for this year to see the hottest Easter Sunday on record.
Alex Apati, of Ladbrokes, said: "Brits have been treated to a scorching start to the Easter weekend and things will only get hotter if the latest odds are anything to go by."
The sunny outlook, however, isn't expected to last the week as thunderstorms are on their way.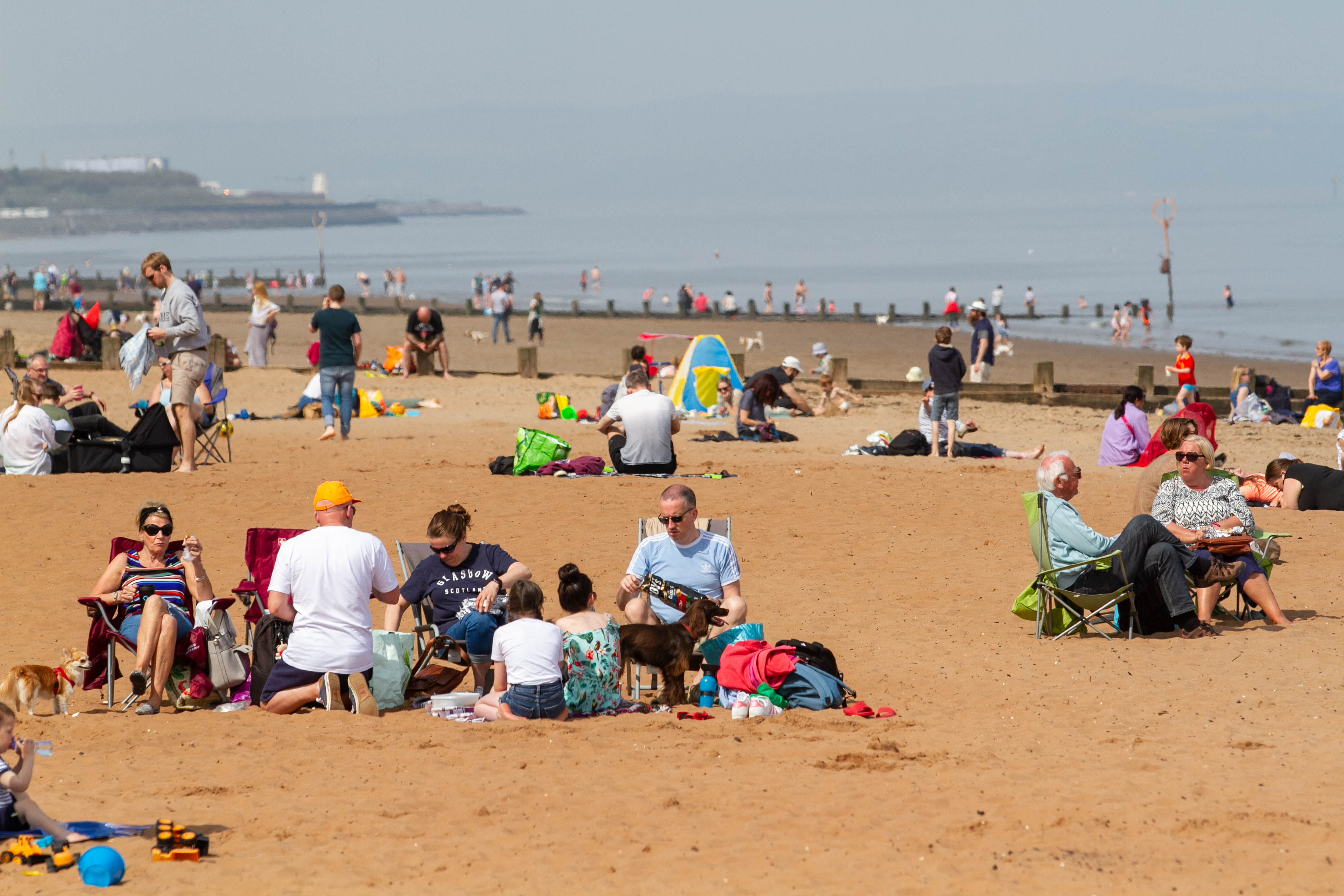 Emma Smith, meteorologist with the Met Office, explained: "We have had this nice warm weather over the country for the last few days especially over Easter.
"As we head into Tuesday and Wednesday, there is a chance we will see thunderstorms moving up from the south. They are going to affect southern England, Devon and Cornwall first.
"But those thundery outbreaks could be moving towards Scotland as we head into Wednesday night/ Thursday morning – that is when the picture is starting to change to cooler conditions.
"So, for much of the country, this very warm weather will be starting to break down."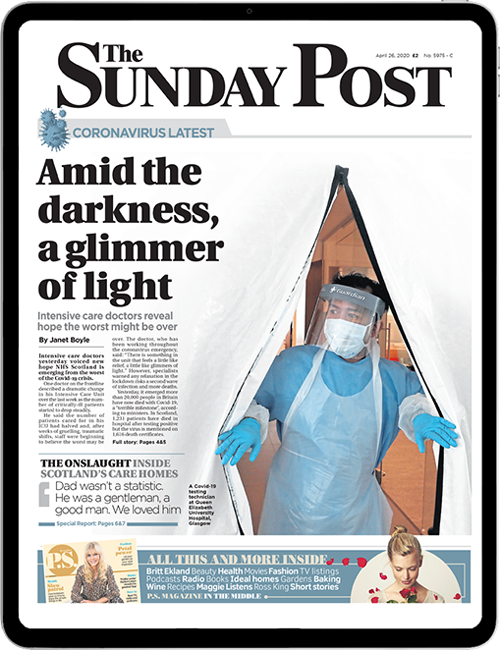 Enjoy the convenience of having The Sunday Post delivered as a digital ePaper straight to your smartphone, tablet or computer.
Subscribe for only £5.49 a month and enjoy all the benefits of the printed paper as a digital replica.
Subscribe