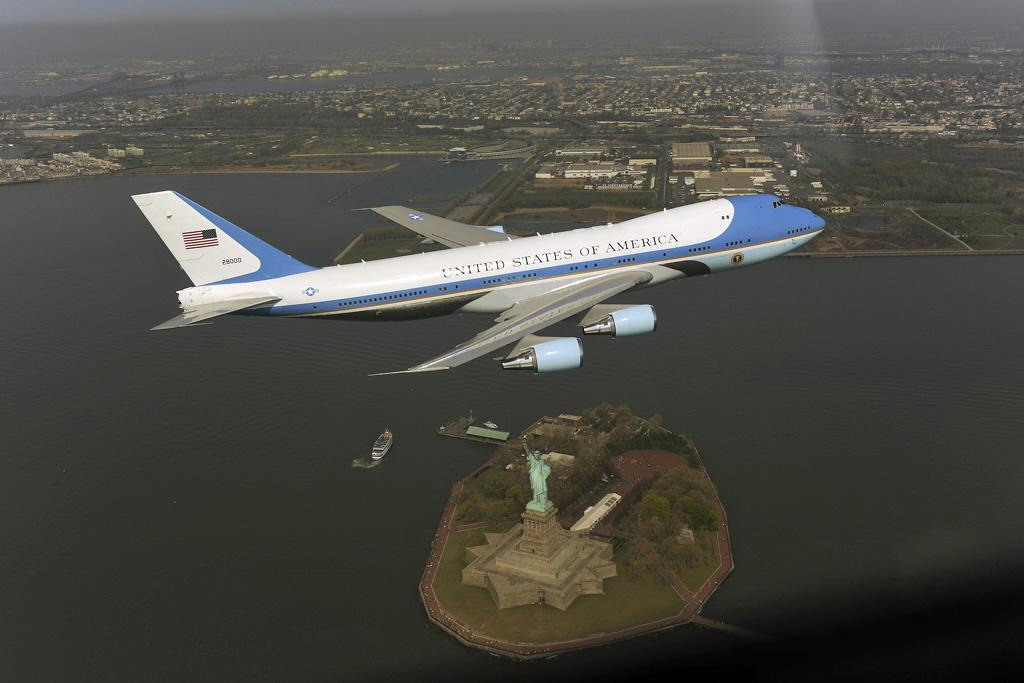 IT'S not just the iconic blue and white Boeing 747 that has been known as Air Force One.
In fact, the official air traffic control call sign is given to any US Air Force aircraft carrying the president.
Over the years, a number of aircraft have been available for the role of ferrying the US leader around the world, with non-presidential guests on board including the Queen and David Cameron.
Air Force One history
Franklin D. Roosevelt was the first president to have an aircraft while in office. Although reportedly never used, a Douglas Dolphin was on standby for him from 1933 to 1939.
After a trip during World War II on a commercial airliner, security chiefs decided another dedicated plane would have to be sourced to ensure Roosevelt's safety.
A C-87A aircraft was modified but, with a poor safety record and a hostile design similar to an air force bomber, it was not allowed to carry the president.
It did, however, carry senior members of his administration and also First Lady Eleanor Roosevelt on various trips.
A converted Douglas VC-54 Skymaster nicknamed Sacred Cow came into service in 1944 but was only used once by Roosevelt before his death.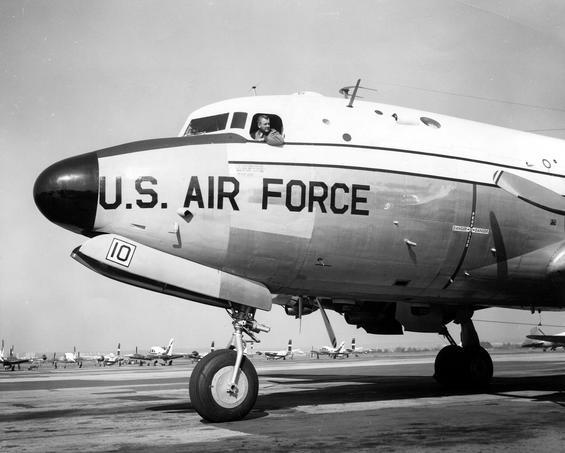 Under Harry Truman, the aircraft was replaced in 1947 with Independence, a modified C-118 Liftmaster / Douglas DC-6.
The first use of Air Force One as a call sign came during the Dwight D. Eisenhower presidency after an incident where the presidential plane and a commercial flight both used the same 8610 call sign.
Eisenhower then introduced four propeller driven planes for his use, before ending his term with three Boeing 707s added to the fleet.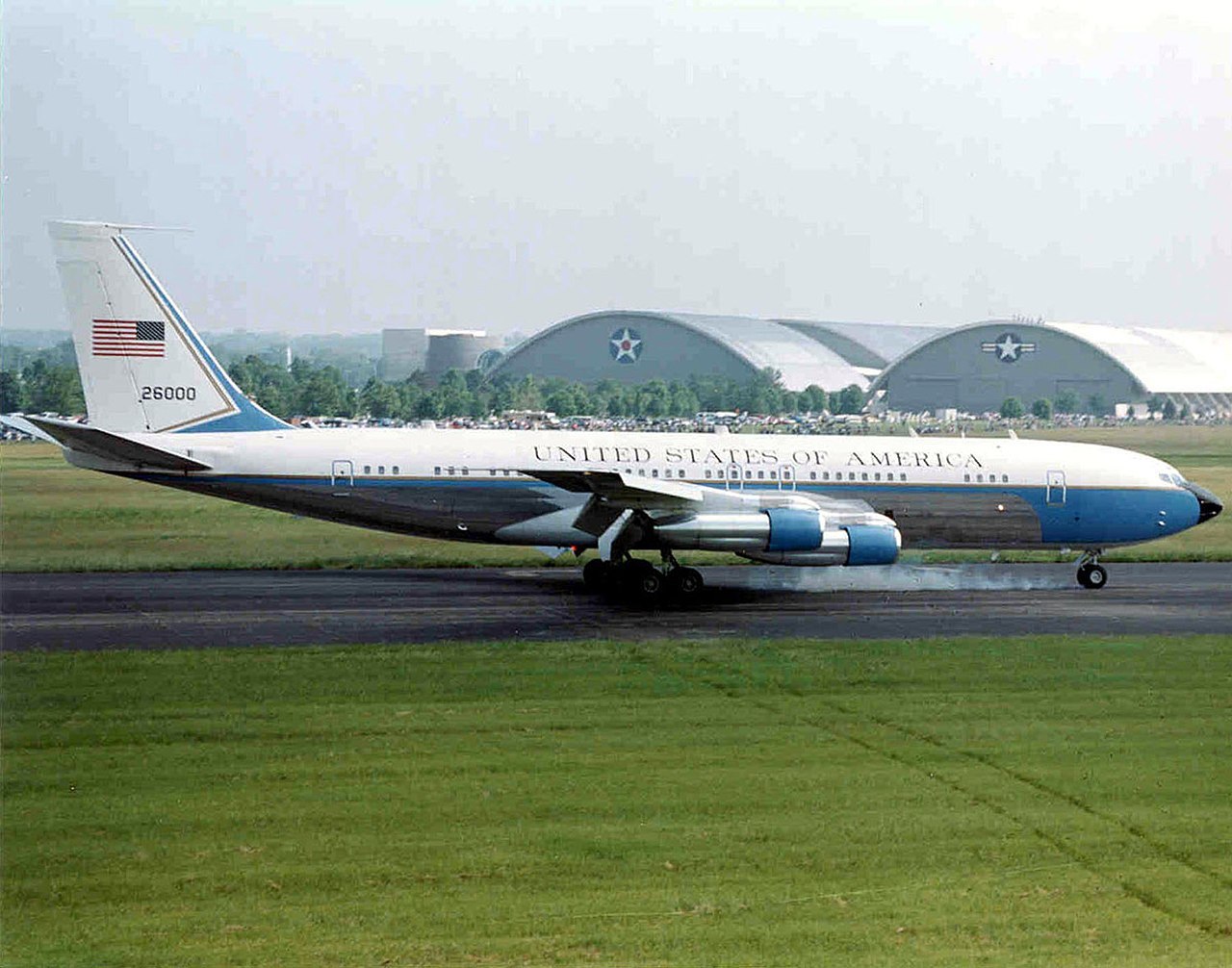 In 1962, John F. Kennedy was treated to a Boeing C-137 Stratoliner, a modified long-range Boeing 707, known as Special Air Mission (SAM) 26000.
SAM 26000 would serve Presidents Kennedy to Clinton, and was where Lyndon Johnson took the oath of office following JFK's assassination.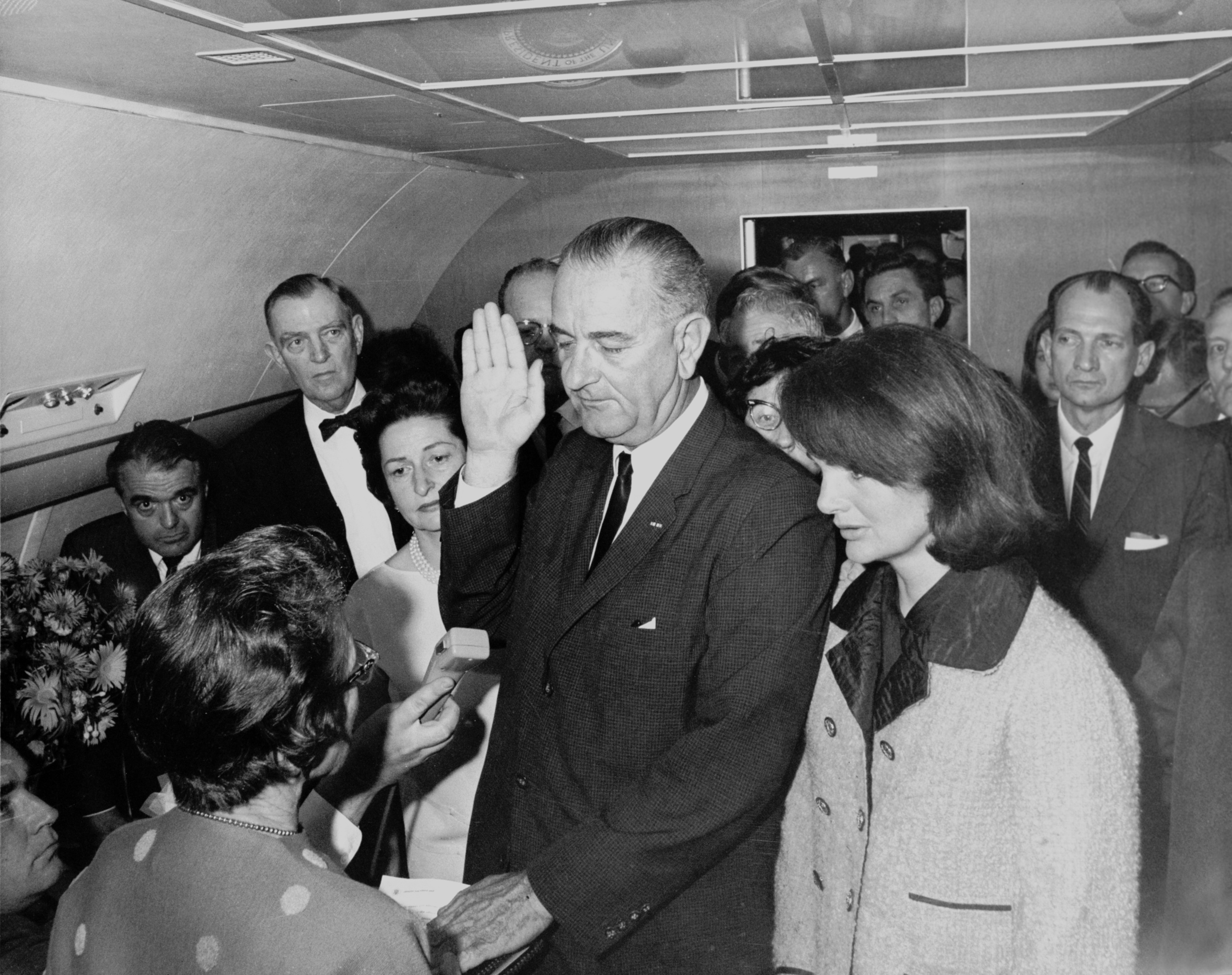 It was joined in 1972 by SAM 27000, which flew as Air Force One until 2001.
Also in service from 1990 onwards were the familiar jets that are still in use by Donald Trump today.
Upon touching down at Prestwick on Friday evening, Trump will emerge from one of two specially modified Boeing 747-200s.
The luxurious aircraft, SAM 28000 and SAM 29000, are highly customised and can act as a mobile command centre in the event of an attack on the US.
The words "United States of America", the Seal of the President of the United States and the American flag are all visible on the outside of the plane, making it instantly recognisable.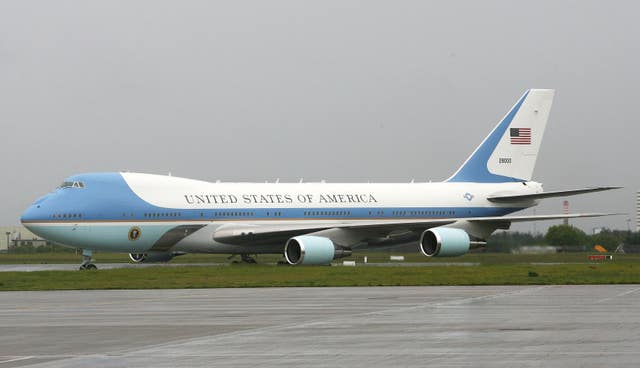 The aircraft are set to be replaced in the near future, with billions spent on two Boeing 747-8s that were originally destined for a Russian airline before it went bankrupt.
Trump opposed the plans when he was running for office on a cost basis.
In a tweet he said costs were 'out of control' and urged officials to 'cancel order!'.
Marine One
A number of presidential helicopters, either VH-3D Sea Kings or VH-60N White Hawks – which are known as Marine One when the president is on board – are also taken on overseas trips.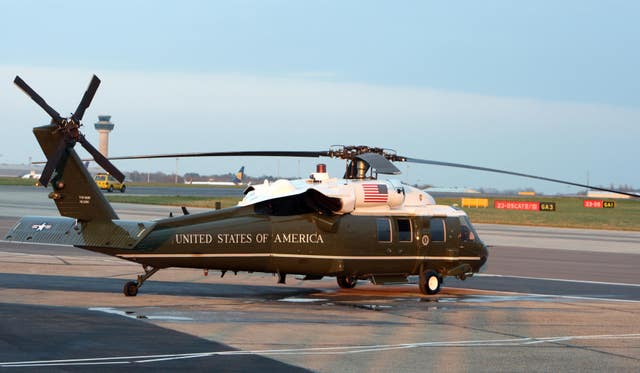 The Marine One helicopter is fitted with communications equipment, anti-missile defences and hardened hulls.
Staff and security personnel are ferried around in MV-22 Ospreys and CH-46s.
The Beast
The presidential motorcade, which includes two identical limousines, nicknamed The Beast, and other security and communications vehicles, is brought across by US Air Force transport aircraft.
The Beast is a seven-seat black armoured limousine which reportedly cost two million US dollars (£1.5 million) and is designed to give Mr Trump the ultimate protection.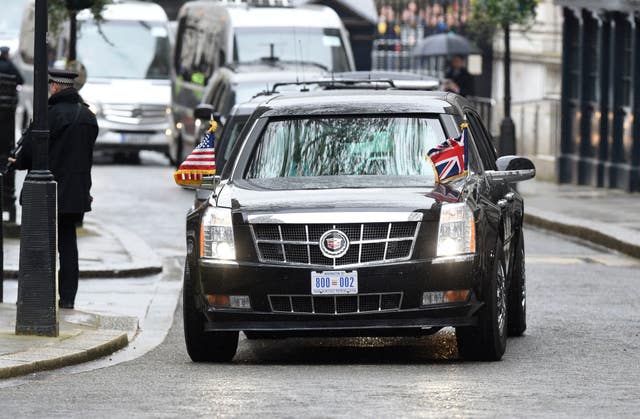 It can be turned into a sealed panic room with oxygen tanks, night-vision camera and reinforced steel plating said to be able to resist bullets, chemical attacks and bombs.
The Cadillac has Kevlar-reinforced tyres and steel rims that can keep the vehicle moving even if the tyres have been destroyed.
Bottles of the president's blood type are carried on board in case of a medical emergency, and a satellite phone enables communication to be maintained from anywhere in the world.
As well as being able to defend the president, the car also features a host of attacking capabilities, such as a pump-action shotgun and a tear gas cannon.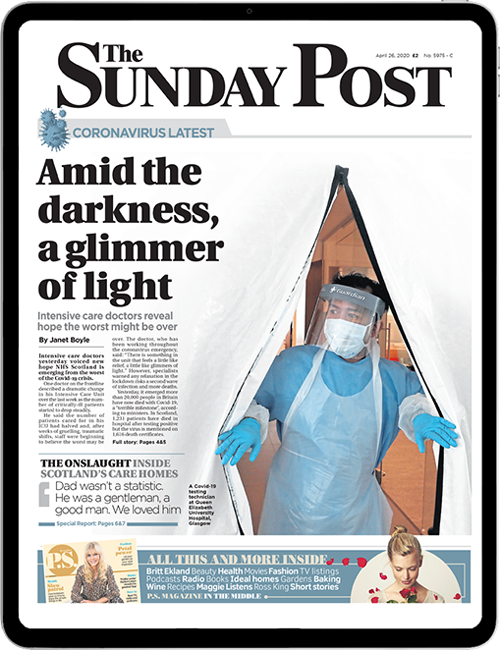 Enjoy the convenience of having The Sunday Post delivered as a digital ePaper straight to your smartphone, tablet or computer.
Subscribe for only £5.49 a month and enjoy all the benefits of the printed paper as a digital replica.
Subscribe