In pictures: 50 years on from its maiden flight, the iconic and supersonic Concorde still fascinates
By
Ross Crae
March 2, 2019, 12:06 am
Updated: March 2, 2019, 12:22 am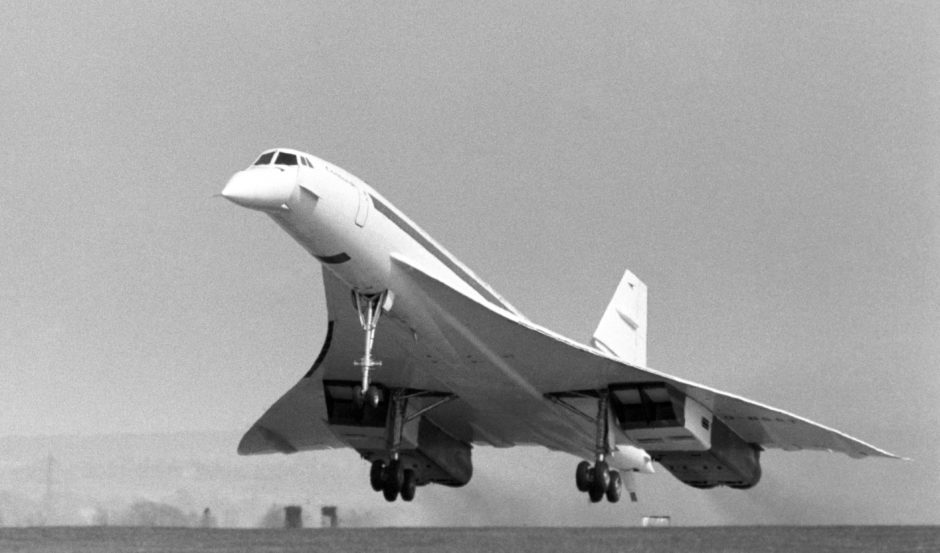 It may now belong in the hangar and in the history books rather than our skies, but Concorde still fascinates 50 years on from its maiden flight.
The first prototype took off from Toulouse in the south of France on March 2 1969.
Flown for 27 minutes by test pilot Andre Turcat, the fruition of the supersonic jet projectwas met with intense pride on both sides of the English Channel.
Engineers in the UK and France had worked tirelessly to design an aircraft that could take passengers beyond the sound barrier and open up new possibilities for air travel.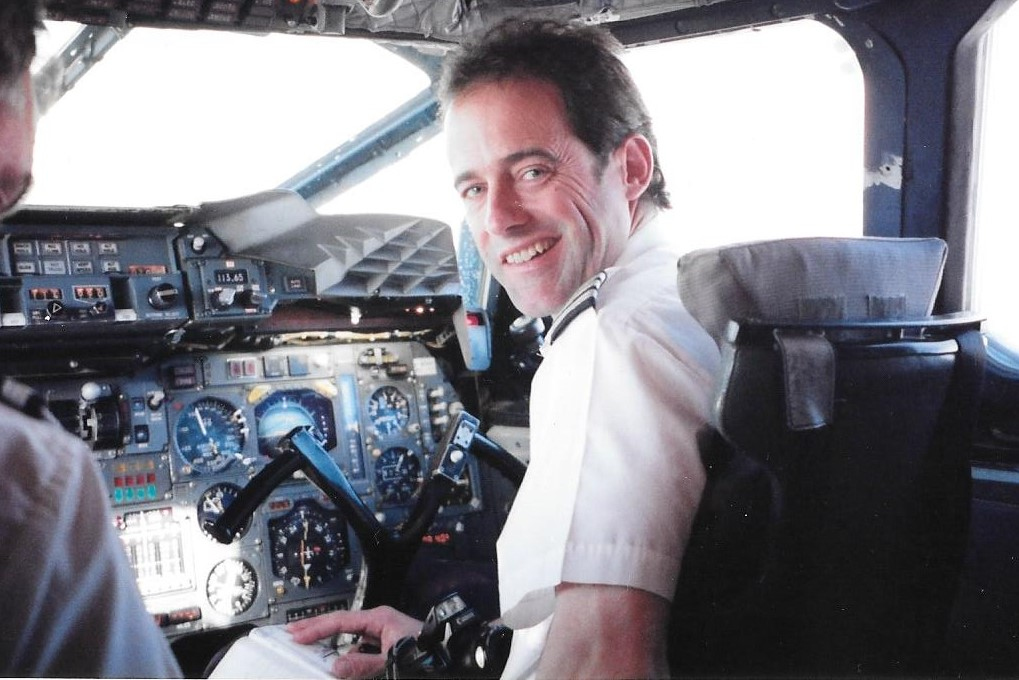 British Airways captain John Tye said he was "glued to the TV" when the maiden flight happened.
The 61-year-old, who went on to fly the 100-seater aircraft between 1998 and 2000, described how it required "absolute precision" and would push through the sound barrier while causing "nothing more than a ripple on 100 glasses of champagne".
Mr Tye, now a training captain on the Boeing 777, said Concorde was a "masterpiece of engineering" and "one of the world's most beautiful creations".
---
Faster than the speed of sound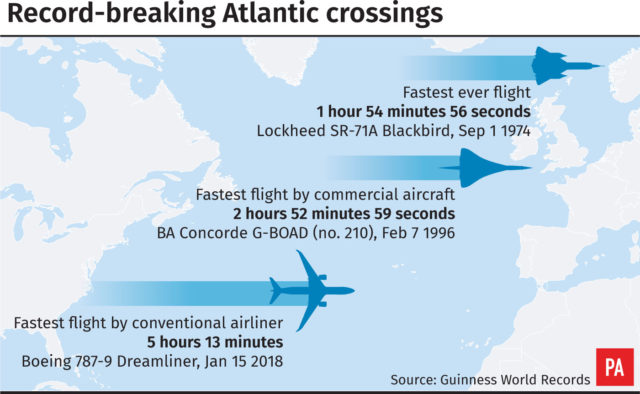 The aircraft's speed was, of course, its big selling point.
With the ability to cruise at twice the speed of sound, 1350mph, it could cover a mile in just 2.75 seconds.
That meant that a flight between London to New York took just under 3.5 hours on average.
Jock Lowe, who was the longest serving Concorde pilot, said flying the aircraft was "like driving a sports car compared with a normal car".
"The most exhilarating part was the power you had on take-off," he said. "The acceleration was really quite special."
Concorde's fastest transatlantic crossing was on February 7 1996 when it completed the New York to London flight in 2 hours 52 minutes and 59 seconds.
In November 1986 a British Airways Concorde flew around the world, covering 28,238 miles in 29 hours, 59 minutes.
---
Rubbing shoulders with the rich & famous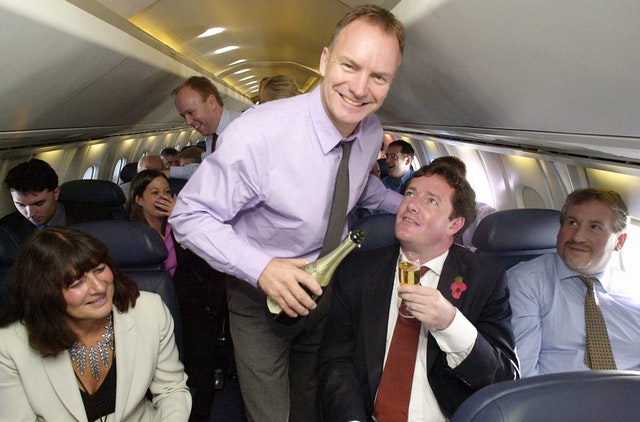 Flights operated by British Airways and Air France – who bought seven Concordes each –  were popular with the rich and famous, many of whom became regulars.
They were often joined by people who had saved up to have a once in a lifetime journey flying at supersonic speed.
The standard cost of a one-way ticket from London to New York was around £4,350 and up to £8,292 for a return.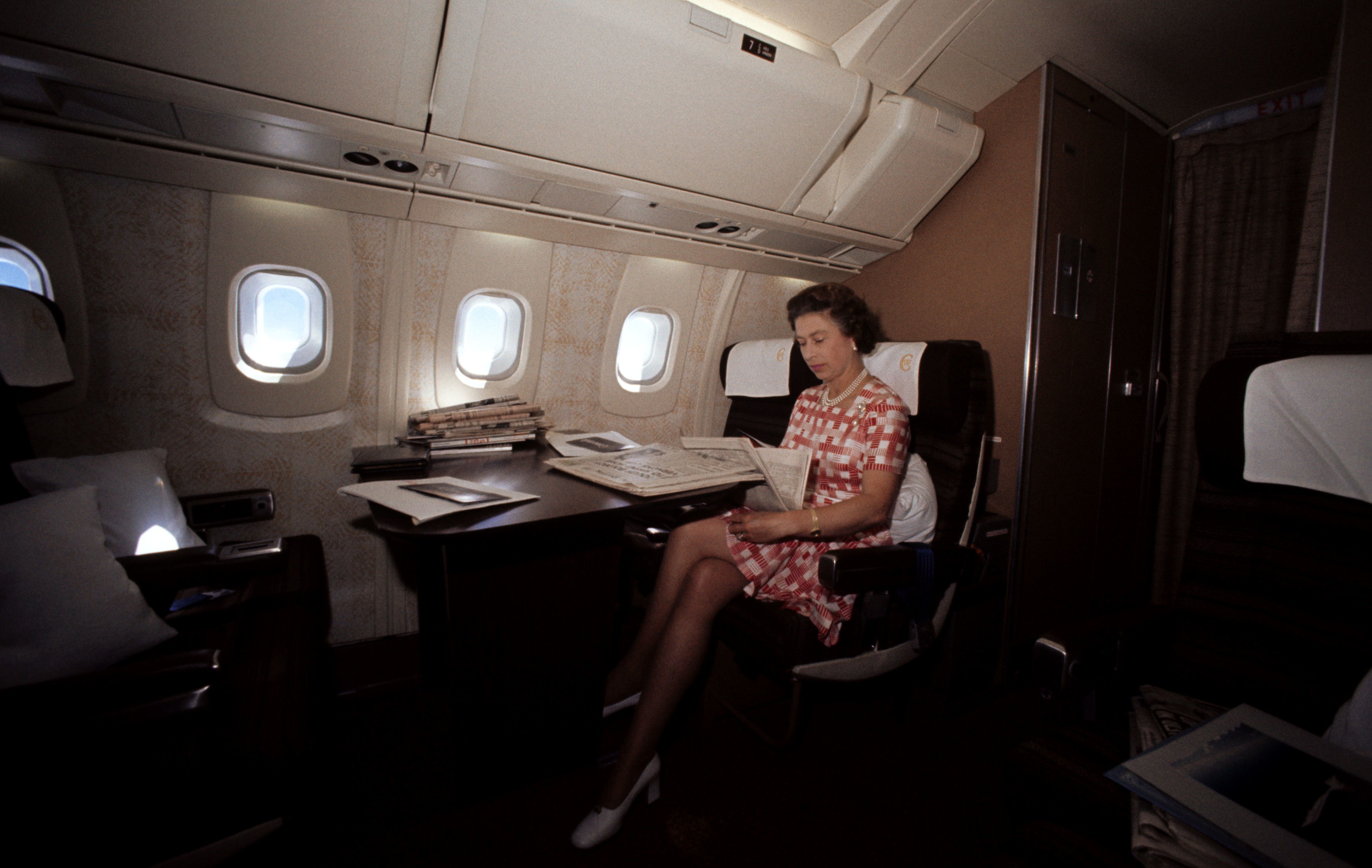 Its fine wines and five-star cuisine assured it a large, well-heeled fan base, with regular passengers including the likes of Joan Collins, Sir Paul McCartney and Diana, Princess of Wales.
Travelling on Concorde became an experience in itself, with passengers speaking of the "kick in the back" as the aircraft took off.
Julie Reynolds worked as a cabin crew member on Concorde from 1987 to 1995, describing it as the "gold standard of aviation".
Television host Sir David Frost was one of her favourite passengers as he was "such a gentleman", she said.
"He was very supportive of crew and was always appreciative of what we did.
"There were so many wonderful people who travelled with us but they didn't have to be celebrities to be a favourite of ours."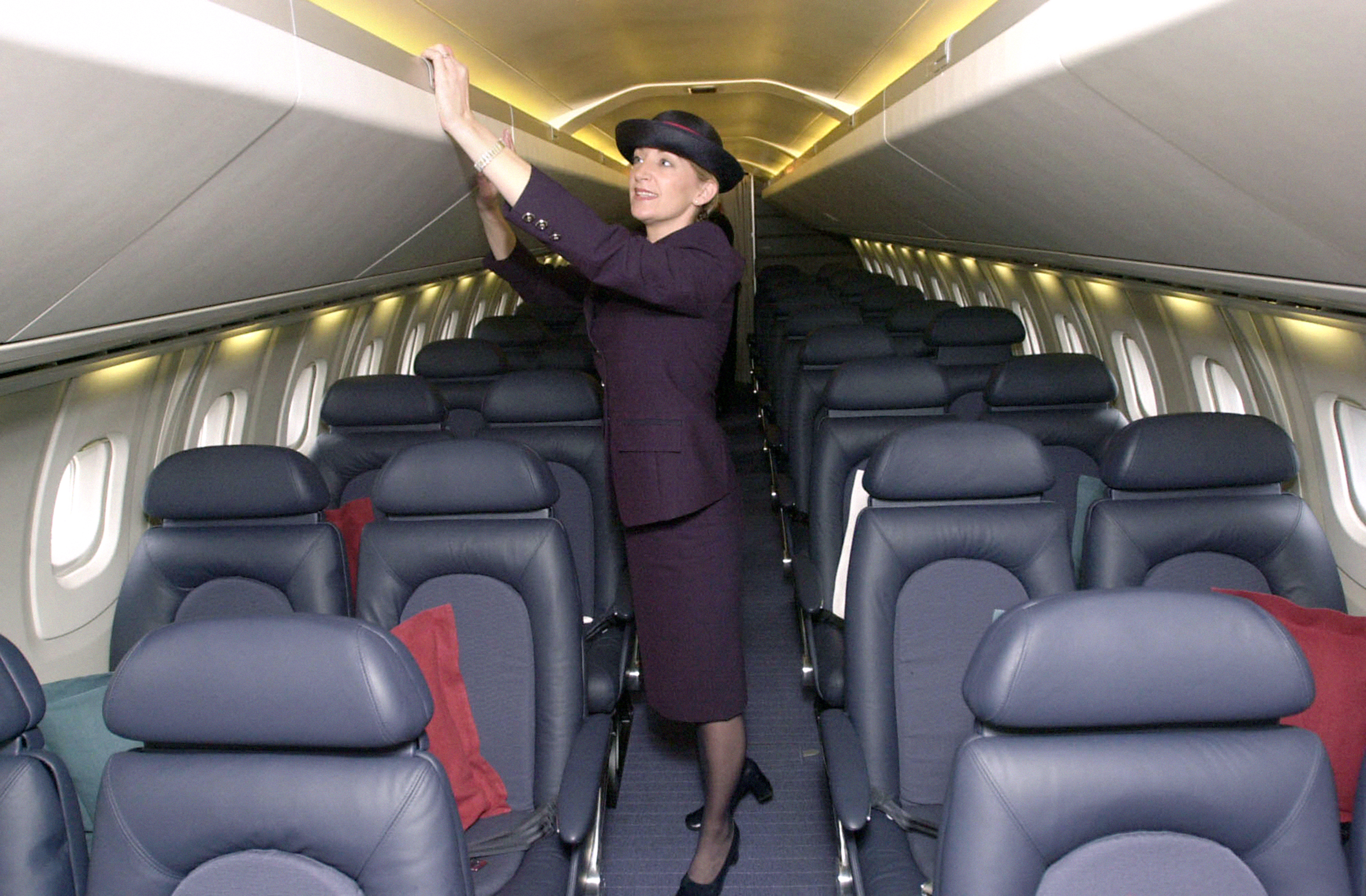 Designed more like an executive private jet than a standard airliner, there were plenty of luxury touches, but legroom wasn't the best.
Concorde was very small inside and also incredibly noisy due to the ferocious engines.
There were around 100 passenger seats on board, with no differentiation between seat classes – but being up front was seen as a more privileged position.
---
The noise that showed Concorde meant business
Concorde became synonymous with the incredible sonic boom following take-off.
The noise, which sounds like an explosion, was created by shock waves from when the jet travelled faster than the speed of sound.
Many think the sonic boom is itself a one-time noise of breaking the sound barrier, but it actually follows behind the aircraft for the entire duration of supersonic flight.
It's audible to anyone underneath the entire flight path of the jet for up to 25 miles on each side.
Due to the alarm a loud noise like that could cause, reportedly rattling windows and scaring animals, supersonic speed was reserved for above the ocean rather than land.
---
Air France Flight 4590 disaster – the beginning of the end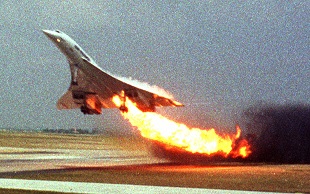 The only fatal accident in Concorde's 27-year operational history occurred near Paris in July 2000.
Air France Flight 4590 to New York hit a piece of debris on the runway at take-off, which blew a tyre and punctured a fuel tank.
The aircraft caught fire and its engines failed, crashing into a hotel in nearby Gonesse two minutes after takeoff.
It exploded on impact, killing all 109 on board and four people in the hotel.
The flight had been chartered by German company Peter Deilmann Cruises, and the passengers were on their way to board the cruise ship MS Deutschland in New York City for a 16-day cruise to Ecuador.
In the aftermath of the accident, Concorde was grounded until November 2001, resuming service again after a comprehensive safety programme.
But the crash would signal the beginning of the end for the iconic plane, which would be retired from service by both Air France and British Airways in 2003.
High running costs (just taxiing used as much fuel as the average car uses in six months) and dwindling demand let its withdrawal from service, as well as the remaining effect of the Paris crash.
---
Scotland's Concorde
A number of Concordes are now exhibited across the world, from Heathrow Airport to New York, Barbados to Seattle.
And Scotland has its very own, situated at the National Museum of Flight at East Fortune, near Edinburgh.
Golf-Bravo Oscar Alpha Alpha went into service as British Airways' first Concorde in 1976.
After 8,064 flights, she's earned an easy retirement in East Lothian, where people flock to see her.
As part of the Concorde Experience at the museum, visitors can take a trip through an exhibition detailing the story of supersonic flight, the race to break the sound barrier, and how Concorde was designed and built.
They can then see what it was like to be a traveller or crew member before stepping aboard themselves.
Sadly they can now only imagine what it was like to break the sound barrier and be in New York in time for tea.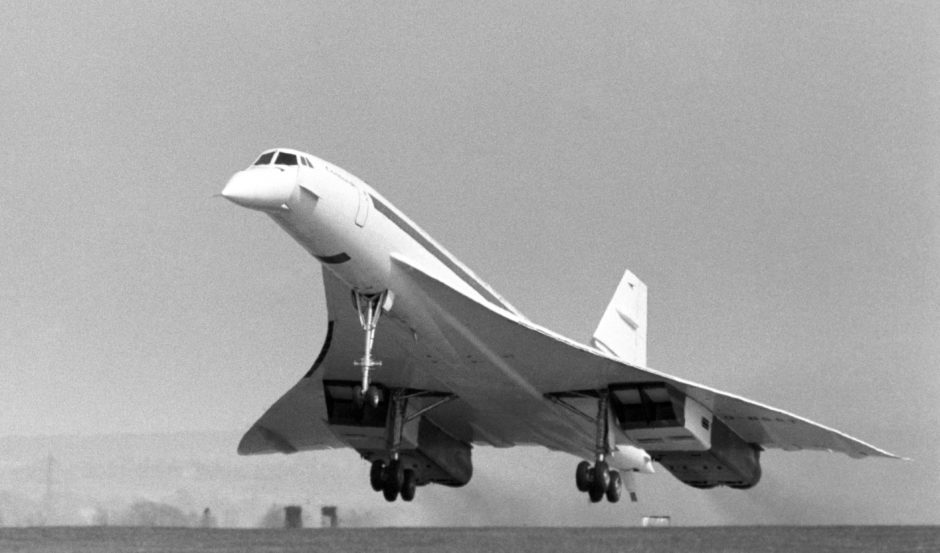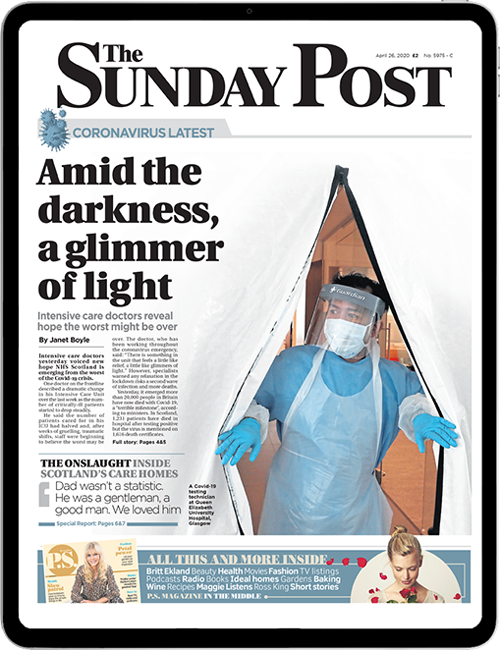 Enjoy the convenience of having The Sunday Post delivered as a digital ePaper straight to your smartphone, tablet or computer.
Subscribe for only £5.49 a month and enjoy all the benefits of the printed paper as a digital replica.
Subscribe