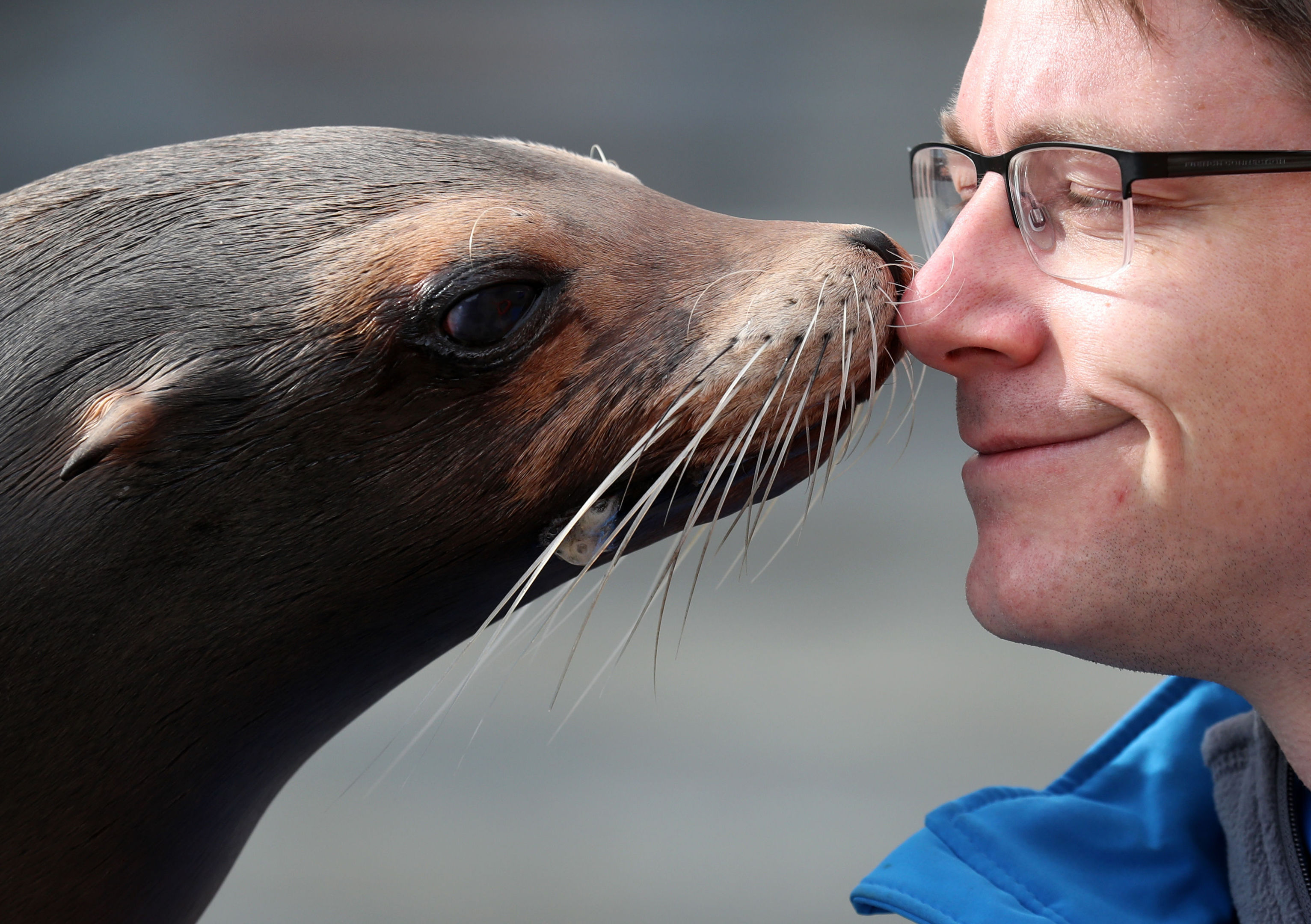 A sea lion is recovering after undergoing a major eye operation.
Bella, 22, a California sea lion at Blair Drummond Safari Park by Stirling, needed treatment after developing keratitis in both eyes.
Keratitis is an ocular disease found in more than 60% of sea lions over 14 years old and 100% of sea lions over 26, the park said.
The park brought in top veterinarian specialists ophthalmologist Claudia Hartley and Andrew Greenwood, of International Zoo Vet Group, to treat her.
Bella first underwent surgery in June 2016 due to lens luxation, a dislocation of the lens, in her left eye induced by the disease.
The surgery was successful, with Bella making a speedy recovery.
However, the right eye lens soon followed the same deterioration and she needed a second operation which took place on February 27.
The sea lion stage, which usually hosts educational presentations, was transformed into a veterinary theatre for the operation.
Nikki Morrison, head of the sea lion department, said: "The stage was the best place to carry out the surgery; it gave us the most room and lighting for all concerned.
"We were able to anaesthetise Bella in the penning room, then safely carry her to the operating table using a stretcher.
"I have great confidence in Claudia and Andrew; they are the leading experts in the field.
"Both surgeries have been a great success and Blair Drummond's team of sea lion and veterinary specialists were all on-hand to assist.
"Claudia and Andrew were very clear about explaining each step of the process, enabling us to follow the operation. We remain in contact and keep everyone updated on Bella's recovery.
"Bella has blown us all away with how resilient she is.
"Within two weeks of major surgery, she's eating and interacting well with the rest of the sea lion group and although her vision is limited, it appears she can actually still see and manoeuvre her surroundings reasonably comfortably."
Park bosses said that at the age of 22, Bella is starting to slow down and begin her transition into retirement.
They hope to make this as comfortable and fulfilled a process as possible, and ensure that she continues to receive the best management and medical care.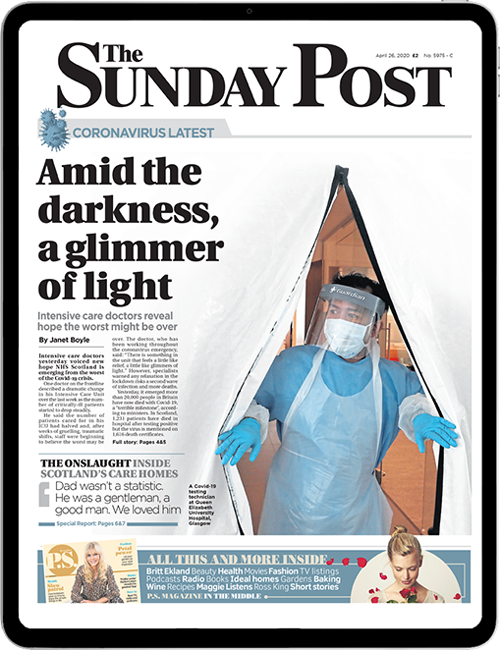 Enjoy the convenience of having The Sunday Post delivered as a digital ePaper straight to your smartphone, tablet or computer.
Subscribe for only £5.49 a month and enjoy all the benefits of the printed paper as a digital replica.
Subscribe