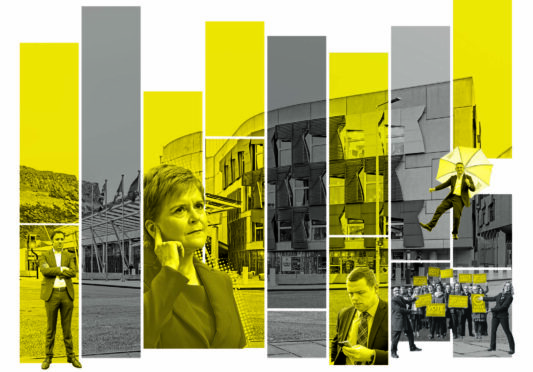 It will be soon be 25 years since the legislation leading to the creation of the Scottish Parliament was passed.
Devolution has been hailed for bringing government closer to the lives of most Scots but, while the Scottish Parliament has the overwhelming support of most living north of the border, a quarter of a century since the passing of the Scotland Act, many are asking if it is time to lift the bonnet and tune the engine.
Questions of accountability and scrutiny are again in sharp focus as opposition MSPs scrutinise the value of sessions like First Minister's Questions which, they say, generate more heat than light and accuse parliamentary committees, intended to challenge and test draft legislation, of being in thrall to SNP ministers and failing to offer rigorous investigation or expert influence.
Here former government ministers, advisers, MSPs and constitutional experts give their views on what Holyrood is doing well and what might it might be doing better.
---
James Mitchell
Constitutional expert
The professor of public policy at Edinburgh University believes Holyrood's committees should be better resourced to make the Scottish Government more accountable.
Mitchell is chairing a cross-party group of former MSPs who are considering how Holyrood can be reformed.
He said the devolution of further powers has led to the Scottish Government becoming more powerful rather than Holyrood.
"We need greater accountability and we could do that in part by looking at how we resource the committees," he said. "The power that's come north since devolution has gone to government rather than to parliament and we have to rebalance that relationship.
"Some of these committees, like the public audit committee, have big jobs and their members are over-stretched. They could do with more staff and resources.
"It might cost money but, if we truly want to have a more democratic system, that's the kind of thing we should be asking about.
"We need a system that makes sure we've got much earlier warnings that things are going wrong, for example the ferries.
"I think the media has played a better role in the issue of making government accountable and exposing things, with respect to the ferries, than the parliament."
The Sunday Post view: Makar's fear of forelock-tuggers and fearties was not unfounded
Kevin Pringle
Former SNP communications director
One of the key players in the Yes campaign of 2014, Kevin Pringle believes Holyrood is a "functional and effective" institution, especially when compared with Westminster and the US Capitol in recent years.
Criticism by opposition politicians of how Holyrood works may be due more to their frustration at the SNP being in power for so long, according to Pringle.
However, he admits there is some scope for reforming parliament, which could include MSPs electing committee conveners.
Pringle, a trustee of think tank Reform Scotland, said: "Every parliament should be prepared to review its procedures from time to time. While the case for reforming Holyrood is generally made from the point of view of criticising its existing practices, some perspective is needed.
"Compared to the chaos we have seen at Westminster, or indeed the US Capitol and other legislatures, in recent times, the Scottish Parliament is a functional and effective institution. When some opposition MSPs express frustration with how Holyrood works, their real concern may be how long the SNP has been in office, which is a separate issue.
"There is undoubtedly room for improvement, particularly in breathing new life into the work of the committees and the backbenches. One positive step, for example, would be for all MSPs to elect committee conveners.
"However, people might want to be careful what they wish for because not all potential reforms will be popular. Given the substantial additions to the powers of the parliament that have taken place since 1999 – including over income tax and some of the welfare budget – there is a case for increasing the number of MSPs from 129, which would help to hold ministers properly to account.
"In Wales, for example, which has a much smaller population than Scotland, their parliament is due to increase from 60 to 96 members."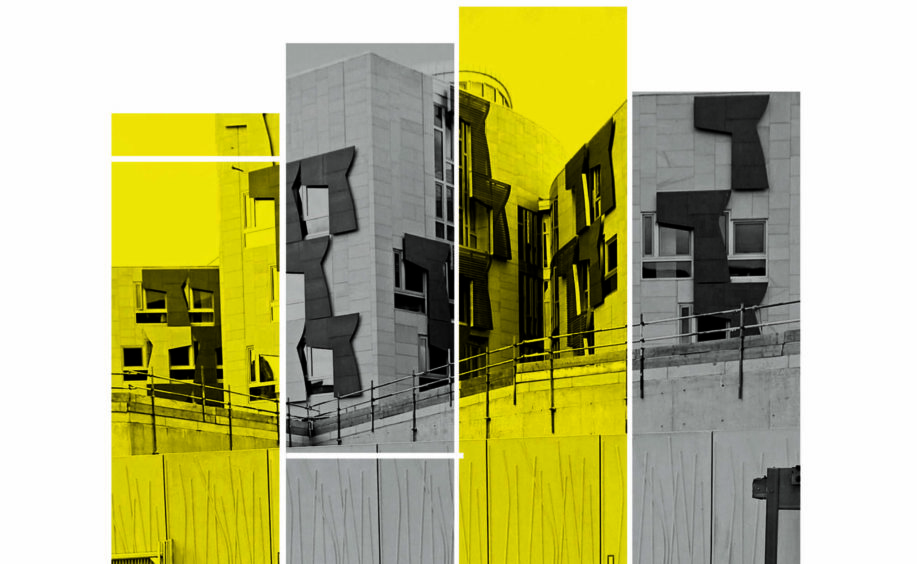 ---
Henry McLeish
Former first minister
The former Labour leader, who played a central role in the passage of the Scotland Act through Westminster and succeeded Donald Dewar as first minister, hails successful legislation passed by Holyrood including free personal care for the elderly, the abolition of tuition fees, a ban on smoking in public and minimum unit pricing of alcohol.
"These were all pioneering, groundbreaking measures that would never, never, never have happened at Westminster," he said.
"It is also worth bearing in mind that Westminster has been in place for over 300 years. The Scottish Parliament is still in its infancy. We're still on the foothills of building a new politics, a new democracy. The parliament will mature through age."
McLeish said, however, that one of the mistakes in creating the Scottish Parliament was not to follow Westminster's model of having separate committees looking at proposed legislation and checking and reporting on the work of government departments.
The former MP and MSP said: "When I first arrived at Westminster I was very privileged to become a member of the public accounts committee, which was the most prestigious committee in the House of Commons.
"We had people from all parties on it but they were loyal to the committee, loyal to its objectives and they put political differences behind them. This hasn't happened in Scotland. The committees at Holyrood are weak because they're over-dominated by the SNP. We also need independent chairs that put parliament first and party allegiance second.
"We've had a whole series of fiascos, including the ferries, the state of the health service and the state of comprehensive education. But what we don't have is a committee structure that is there to scrutinise the work of the government.
"When we established the Scottish Parliament, we wanted it to be different from Westminster. But I believe this was the wrong move to combine the scrutiny of parliamentary business with the scrutiny of legislation. We have single committees looking at both and that's not working.
"The work of public bodies and institutions has not been overseen and scrutinised, and this is probably the major weakness of the parliament since its inception."
---
Alex Neil
Former SNP minister
The veteran nationalist politician fears there is too much control of MSPs by the party whips at Holyrood, stifling debate and dissenting voices.
Neil, who served as government minister for six years and an MSP for 22 years, called for an end to the system where whips provide the Presiding Officer with their selection of who speaks in the chamber.
He said: "It is a tool used by the whips to suppress rebellion on key points of principle. At the Alex Salmond inquiry two years ago, the parliament demanded that the government release documents it had refused to.
"I refused to support the government in the one of the votes on this and, as a result, I was told by the whips that I would not get a members' debate on prison reform that had already been agreed in principle. The independence of the backbenches has been completely eroded. There are more colleagues who would have voted against the Gender Recognition Reform Bill but they were frightened off by the whips.
"I congratulate the nine SNP MSPs who stood up for their principles and refused to support the government on the GRR bill, not because I necessarily agree with them but because they did the right thing by their own conscience."
Neil said there were proportionately far more independently minded politicians at Westminster than Holyrood, and that more MSPs were needed who were willing to challenge their own party.
He said: "I compliment Kenny Gibson and the finance committee on their analysis of the National Care Service Bill, which is a dog's breakfast, and which they say financially doesn't add up. They are to be congratulated on their objective stance based on the evidence.
"So there are people there prepared to stand up and be counted at Holyrood but there aren't enough of them."
---
Adam Tomkins
Former MSP
The constitutional law expert and former Conservative MSP believes the Scottish Parliament works best when no party has an overall majority of seats.
Tomkins served as a MSP from 2016 to 2021 when the SNP led a minority government.
He said: "The Hate Crime Bill, for example, was very substantially amended and improved by parliament in the session that I was a member of.
"With the recent Gender Recognition Reform Bill, the Government refused to listen to even modest and eminently sensible proposals, such as exempting male prisoners from some of the bill's provisions. The Hate Crime Act is often held up as a bad law but, if parliament had enacted what the government had initially proposed, we would have had a real problem on our hands.
"Parliament amended that law very significantly in ways that parliament has not been able to amend the GRR bill."
Tomkins also believes the impact and success of Holyrood is risked because it lacks the right people.
He said: "I don't know how you fix this but what has gone wrong with Holyrood is that there are far too few people in it who can think for themselves and who are prepared to speak for themselves.
"The party leadership has too much power over the minds and the mouths of MSPs and that's probably true in all parties, but it's particularly true in the SNP.
"Just look at Ash Regan's resignation over the Gender Recognition Reform Bill, and how rare that is."
---
'Not one of the questions raised by the committee has been answered'
Scottish ministers may be "kicking the can down the road" after failing to implement key recommendations by a Holyrood committee report into the cause of two devastating fires at Glasgow School of Art.
Holyrood committees have been accused by some MSPs of lacking impact and the power to effectively influence ministers.
After major investigations into the art school fires, the parliament's culture committee called for a series of measures, including a judicial inquiry, a fire protection audit of A-listed buildings of unique cultural or historic significance, a review of legislation, and funding to ensure maximum protection for Scotland's most historic buildings.
Asked by The Sunday Post about the review of A-listed buildings, the Scottish Government said there were around 50,000 listed buildings in Scotland, most of them in private ownership.
"As the cost of resource-intensive inspections for them all is prohibitive, Historic Environment Scotland have produced guidance for owners," it said.
The Scottish Government also "continues to carefully consider the benefit of establishing a public inquiry into the two fires at the Glasgow School of Art."
Former SNP MSP Joan McAlpine, who was convener of the culture committee, said:
"The committee at no point suggested all listed buildings should be subject to special measures. We knew that was unrealistic, so the Scottish Government quote misrepresents our recommendation.
"We asked that a small proportion of category A buildings 'with unique cultural or historic significance' should be reviewed to see if they were at risk of fire, and what could be done to make them safer. It looks like that has not happened.
"We are talking about a few heritage jewels, like the lost Mackintosh, which deserve special protection. We asked that Historic Environment Scotland find a way to identify these exceptional properties within their listing system. That has not happened, which is disappointing."
The Scottish Government said the installation of fire suppression was introduced as a possible eligible cost for repair grants as part of Historic Environment Scotland's grant programme.
McAlpine said: "I welcome Historic Environment Scotland making it explicitly clear that fire protection is something they can grant fund – the former board of Glasgow School of Art seemed unsure of this and the building was left unprotected, despite risks being flagged up by experts. I also welcome the establishment of a working group to look at risk.
"But a cynic might suspect this as a way of kicking the matter down the road. We know the risks and need action now. None of the questions about the cause of the fire or the management decisions ahead of it – raised by our committee – have been answered.
"We need a full judicial inquiry just as the committee recommended. Yes, it will be expensive, but Scotland's built heritage is a huge national asset which generates millions for economy. It is worth the investment."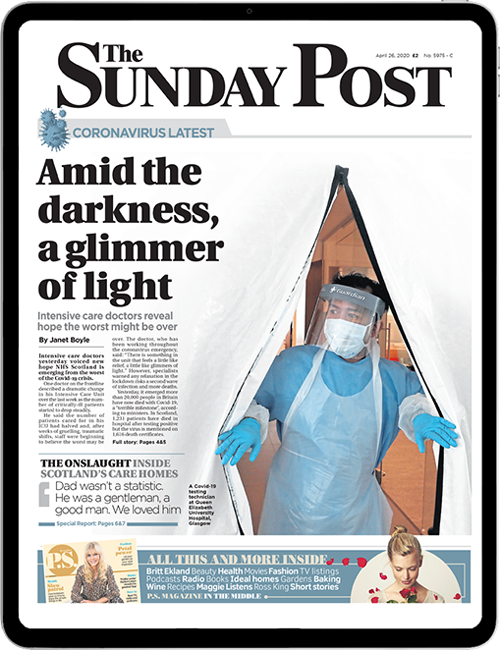 Enjoy the convenience of having The Sunday Post delivered as a digital ePaper straight to your smartphone, tablet or computer.
Subscribe for only £5.49 a month and enjoy all the benefits of the printed paper as a digital replica.
Subscribe