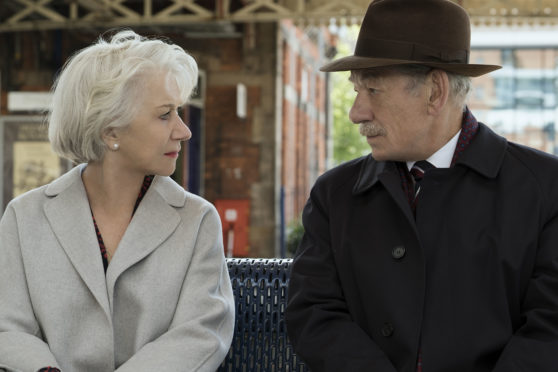 Sir Ian McKellen could sell fridge-freezers to the Inuits.
That voice, that face – you'd trust every word that came out of his mouth.
Which makes his casting as a career con artist in the new thriller The Good Liar close to genius.
Dame Helen Mirren completes a titled leading pair as McKellen's latest "mark", a wealthy widow whose fortune he plans to steal after meeting her online – only to find himself starting to care for her.
But she may not be all she seems – or, at the very least, might be hiding some deep, dark secrets of her own.
The prospect of two of our most lauded thespians going head-to-head on the big screen is exciting.
They have starred together on Broadway but, incredibly, it's the first time the two acting titans have shared the screen together.
As Helen explains: "I'd worked with Sir Ian on stage but never in film, he's one of Britain's greatest actors.
"It is kind of surprising. I missed the whole Lord of the Rings thing, so it's great to be in a real chunky, proper movie together.
"Obviously I'm going to want to work with him. On a film your partners are incredibly important.
"I wanted to do this because of a combination of my co-star and of course the director, Bill Condon.
"It's a very interesting script, a wonderful, twisty thriller that I thought would be fun to do.
"It's nice to do a film about old people that's not about Alzheimer's or cancer, if you know what I mean!"
Dame Helen, at 74 six years younger than her leading man, thinks she knows why the con artist movie is such an enduring genre.
"Because we can all be taken in, as so many of us are so often," she says.
"Nowadays obviously, with internet scams and fake news, almost everybody who has internet access is the victim of one scam or another.
"With the development of technology, it's becoming more and more terrifying how we can have the wool pulled over our eyes."
But does being an actor – and these two are a couple of the greatest-ever – make a person better at lying?
"So many times you see guys on television sobbing and saying, 'Please bring my wife back to me, I just want to know she's all right' when they know they murdered her a week ago," she says.
"And yet they are utterly convincing, and they are not actors. They're not Sir Ian McKellen!
"Actors, on the contrary, I think would find it very difficult to do that. In the process of acting, actors are always trying to find the truth."
This is the fourth film Dame Helen has appeared in this year, with Berlin, I Love You joining Anna and Hobbs & Shaw on her cinema CV.
But it was her sprawling TV epic Catherine The Great that saw her carried in a sedan chair to the London premiere.
I presume she frequently travels by manservant?
"I've never been carried by a manservant ever in my life!
"But I loved every minute. Earlier that day I'd been in a car trying to get from one end of Regent Street to the other, and it took me a whole hour, whereas a sedan chair would've gotten me there much quicker.
"It could be the future of city travel."
---
The Good Liar (15) is in cinemas from Friday November 8.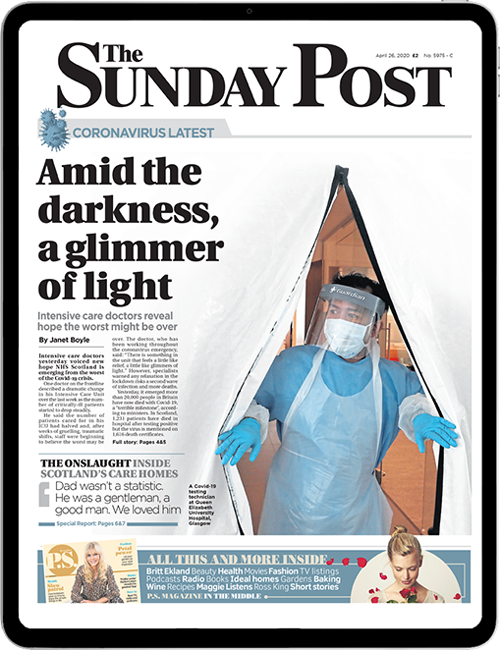 Enjoy the convenience of having The Sunday Post delivered as a digital ePaper straight to your smartphone, tablet or computer.
Subscribe for only £5.49 a month and enjoy all the benefits of the printed paper as a digital replica.
Subscribe