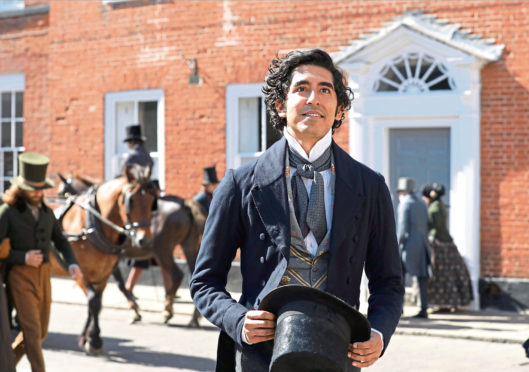 David Copperfield was first published as a complete book in 1850.
Widely seen as Charles Dickens' masterpiece, it tells the story of a young man growing up in the early Victorian era.
But for Dev Patel and Armando Iannucci, the leading man and director of the latest adaptation of the literary classic, the tale couldn't be more contemporary.
"Oh, man, it's going to be forever timely!" says Slumdog Millionaire star Patel.
"Look at the issues that Dickens writes about, before anyone did, like mental health and dyslexia – which is what David had – class struggles and status and the idea of the 'one per cent' abusing their power over the majority.
"There's also the idea that the underdogs have to band together in order to achieve something and that there's strength in numbers – there's so much to it.
"It's a really buoyant, joyous movie and it's got an amazing cast – the best of British."
True, as Patel's co-stars include Hugh Laurie, Tilda Swinton, Peter Capaldi and Ben Whishaw.
Asked what it was that attracted him to the project, Patel says: "The opportunity to be able to step into Victorian-period England, which I've never had before.
"And Armando! He's just the biggest Dickens fan. I was sitting with this man and he had this childlike glee in his eyes when he was talking about the story.
"I was one of those people who had never read the book before and totally missed it growing up, and he laid out this incredible story that still to this day felt so relevant."
The film has drawn praise for its "colour-blind casting" with Patel, born in London to Indian parents, thrust into the middle of Victorian society, and he says: "I'm really so lucky that Armando was so brave, really.
"He believed in me when I didn't believe in me and was asking, 'How are people going to react to someone like me in this world?' and it was his faith and his positivity that gave me confidence.
"Everyone keeps talking about diversity but I prefer the word representation, and I like the idea of me missing this story growing up but now we're going to have a new generation of youth watching this film.
"And hopefully they'll see a face on the screen that they can relate to and it becomes accessible to a load more people and I think that's what makes it really relevant and relatable."
Iannucci himself says: "I always thought of Dev as David Copperfield and didn't have anyone else in mind.
"It instantly spoke to the idea of even though we're doing it in 1840, we want people to behave as if that's now, that's their present, it's modern, and so I want the audience to feel they're watching people living their life now.
"I just wanted to cast the best people for the best parts, irrespective, and the theme of the story is stop worrying about your background and where you're from, it's about connectedness and community.
"This book, I just read it again four or five years ago and it struck me how contemporary it was.
"It's very modern, all about status anxiety and 'Am I doing the right thing? What do people think of me?'.
"There's a lot of neuroses in it but also increasingly relevant things like homelessness and poverty and the existence of wealth and poverty next to each other – and it's funny!"
The Personal History Of David Copperfield (PG) is in cinemas from Friday January 24.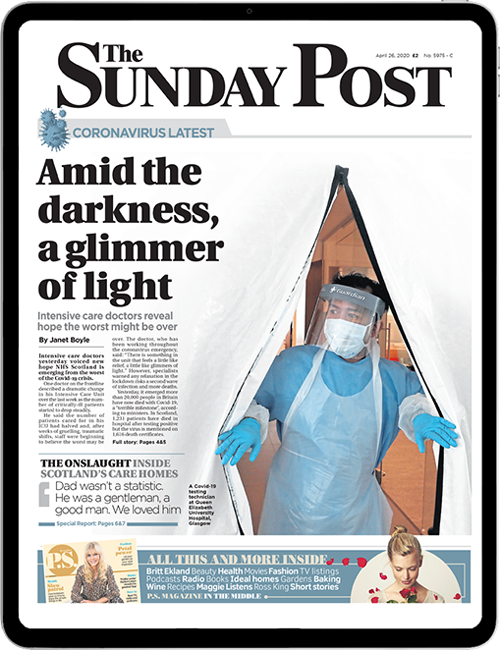 Enjoy the convenience of having The Sunday Post delivered as a digital ePaper straight to your smartphone, tablet or computer.
Subscribe for only £5.49 a month and enjoy all the benefits of the printed paper as a digital replica.
Subscribe