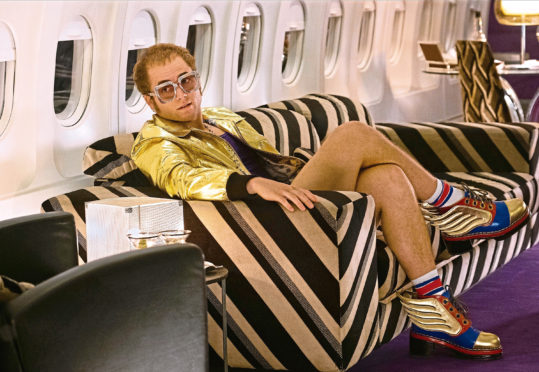 Taron Egerton seemed fated to play Sir Elton John.
The Welsh star dons the former Reg Dwight's spectacular spectacles and feather boas in Rocketman, the tale of the singer's breakthrough years.
But the film-makers insist it's not a nuts-and-bolts biopic, it's actually a "biographical drama", a musical fantasy based on Sir Elton's life.
Egerton first met Sir Elton – something he described as "a bit like going to meet the Queen" – when the singer cameoed in the second Kingsman movie.
It was becoming clear the star originally attached to Rocketman – Tom Hardy – did not possess the pipes necessary for a film in which singing was a key plot device.
But suddenly there was Egerton whose resemblance to Elton should have been obvious, and everything clicked into place.
He'd even sung an Elton John song in the animated feature Sing.
"That's the calling card for the film, I suppose," Egerton says. "That's kind of been the root of everything, the fact that I can just about hold a tune."
For his part, Elton knew very quickly that Egerton was perfect, saying: "I was immediately taken by his special quality of masculinity mixed with warm kindness."
"He's a fascinating man," Egerton says of the chart star. "He can be simultaneously very intimidating and very, very vulnerable.
"I mean, everyone can be different things very quickly but he has that in extremity. There are times when you sort of sit with him and he can seem like a childlike figure, but then he can be this massive, gregarious, intimidating, almost scary person as well.
"He's very in command of himself and of who he is."
Egerton and Richard Madden, who plays John's lover and manager in the film, would go for dinner at Elton and his husband David Furnish's house during preparation for the role.
And Madden says of his co-star: "He's got the whole world on his shoulders in this film.
"But every day he was in his element. He's got that skill set where he can act, sing, dance, do all three and do them in platform boots!
"And he's getting an opportunity to use every skill he possesses. He became immersed in Elton's world."
The film arrives amid Elton's long goodbye, the three-year-long Farewell Yellow Brick Road tour.
But that wasn't the plan and the path to making the film wasn't easy. In fact, says Furnish, it's been in the works for more than 12 years.
"Everything in the film business takes a while," he admits.
"And we're lucky that right now there's a real appetite for cinema that has music at its heart.
"During the time when we were developing our film, the industry was geared towards big blockbusters – superhero movies and tent-pole movies. We didn't fit into that box.
"We kept our heads down and worked away but really it wasn't until La La Land cleaned up on the awards circuit and became a huge film that we realised there was an audience for these kinds of stories.
"The key to that was someone taking contemporary music and bringing it to life cinematically.
"They found a connection with the audience. You can see it in The Greatest Showman, too, and A Star Is Born."
Rocketman (12A) is in cinemas now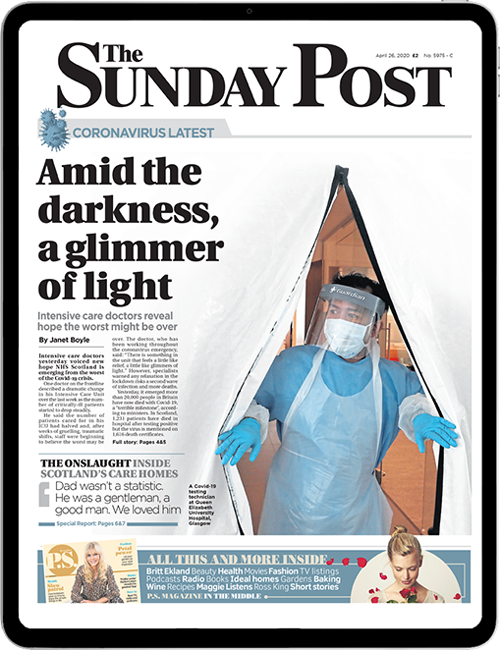 Enjoy the convenience of having The Sunday Post delivered as a digital ePaper straight to your smartphone, tablet or computer.
Subscribe for only £5.49 a month and enjoy all the benefits of the printed paper as a digital replica.
Subscribe