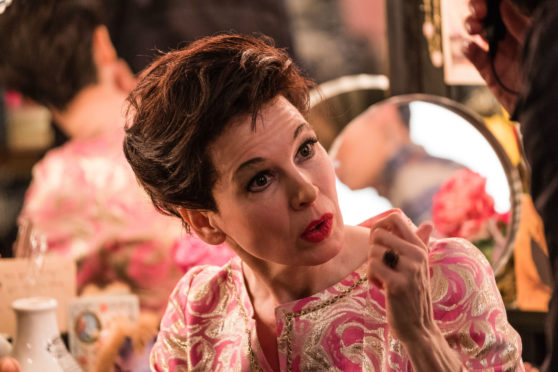 Renee Zellweger couldn't have picked a better film for her comeback.
Fed up of living in the spotlight, the Bridget Jones star took a six-year hiatus from making movies, accepting no roles and dedicating herself to living "a quieter life".
But now, aged 50, she's back on our screens in Judy, a biopic of Judy Garland who once called herself "the queen of the comeback".
"She couldn't go to the bathroom without them calling it a comeback!" laughs Zellweger.
But she doesn't like her own reappearance being described as such, saying: "I don't think about that kind of stuff. However people interpret things, it's none of my business. I don't read things. I'm not on social media."
Judy is set in 1969, 30 years after Garland rose to cinematic immortality in The Wizard of Oz.
Garland's star has fallen since then. She has struggled with drug addiction, has had multiple marriages and repeatedly ended up in the headlines for the wrong reasons.
Looking for a comeback, she begins a run of sold-out shows in London, hoping that the five-week residency will revive her career.
Instead, it will challenge her fraught relationships with the men in her life, including Mickey Deans (played by Finn Wittrock), with whom she is falling in love.
"It never occurred to me that a person who had been working for such a long time at that level could possibly face financial challenges," Zellweger says.
"I didn't know she started singing at two, I didn't know she was medicated in prepubescence, and I didn't appreciate what the physical implications of that consumption of amphetamines had on the body after such a long period of time.
"All of those things are devastating for a vocal performer as I've come to understand it, and look what she did anyway!"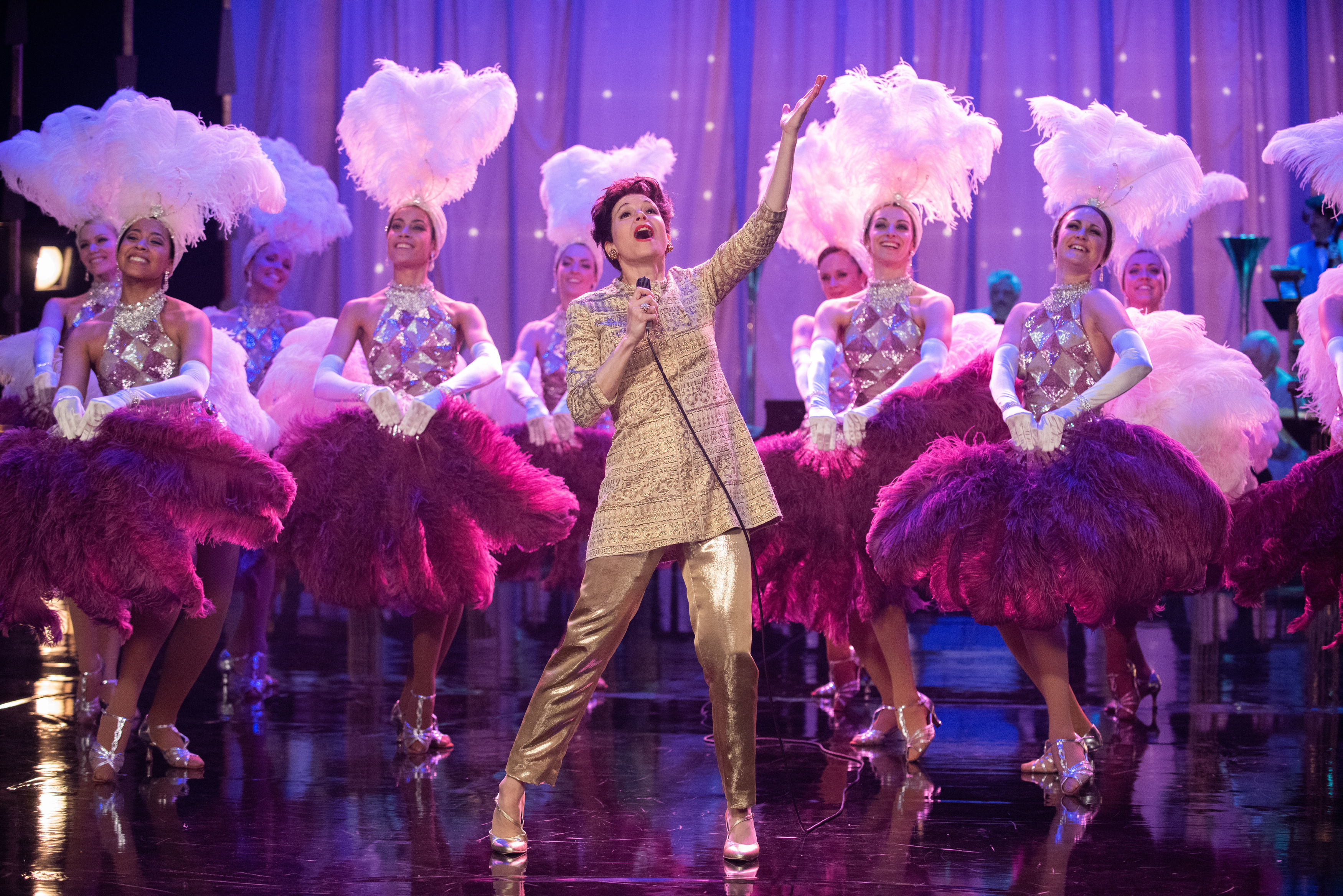 Zellweger, who won the Best Supporting Actress Oscar for Cold Mountain, is already being tipped for further Academy Award success for her portrayal of Garland and admits that her stage fright in a singing scene was real.
"That was REAL. Real audience at Hackney Empire," she says.
She spent two years preparing for the film so what stood out as the most important thing to capture about the ill-fated star?
"What struck me was, despite the tragic circumstances and how they were portrayed on the public record, she never stopped hoping," says Zellweger.
"She was a joyful person. She didn't strike me as a tragic figure at all. She seemed heroic in her determination to carry on and her belief that things would get better."
In the film, Garland's fans feel they know her but she doesn't appear to feel known by them. Is there a certain loneliness that comes with fame?
"It depends on how much of your public persona and professional responsibilities consume your time vs how much time you spend on the person behind the persona.
"It is different preparing to play a real person because there are parameters that are the historical record.
"But having an experience with that myself, and being the subject of certain reporting, I try to remember that whatever is out there is always through the lens of someone's agenda or their own damage."
---
Judy (12A) is in cinemas from Friday October 4.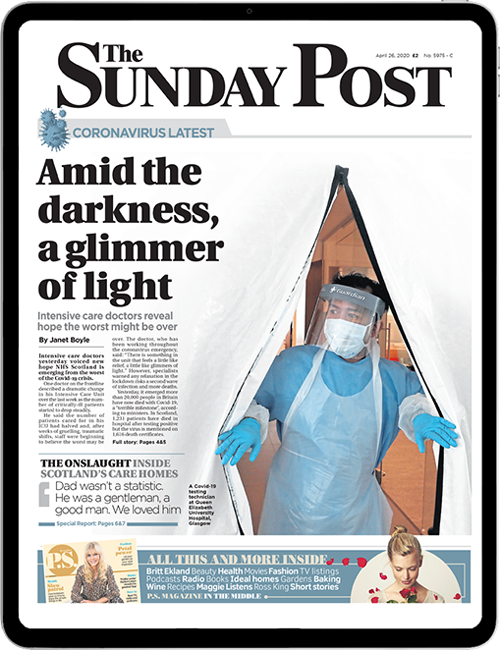 Enjoy the convenience of having The Sunday Post delivered as a digital ePaper straight to your smartphone, tablet or computer.
Subscribe for only £5.49 a month and enjoy all the benefits of the printed paper as a digital replica.
Subscribe