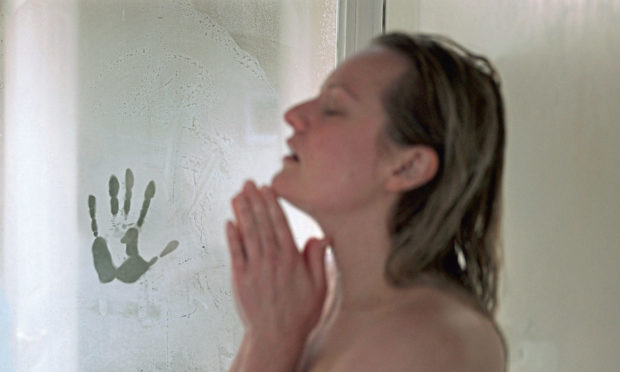 It was the tale that made HG Wells the so-called Father of Science Fiction – and The Invisible Man continues to enthral each new generation.
Wells wasn't exactly invisible when his book came out in 1897, but The Invisible Man really did show a writing giant was among us, two years after The Time Machine had transported readers to another dimension.
Now, a new film version has been released, based around the original book and the classic 1933 movie starring Claude Rains.
The 2020 vintage has taken a modern twist on the tale. The invisible gent in question was Jack Griffin in 1933, but here he is Adrian Griffin and this take on it is built around a woman being emotionally tortured by a man nobody else can see.
She is Cecilia Kass, played by Elisabeth Moss, perhaps better known for her TV dramas than cinema work, not least The Handmaid's Tale.
Elisabeth is in no doubt which superstar influences her acting methods.
"I think one of my biggest influences is Bette Davis," says the 37-year-old. "I've seen almost every one of her films and she's been very inspiring to me."
Playing the man we can't see is actor and model Oliver Jackson-Cohen.
If you aren't aware of the name, the 6ft 3in Jackson-Cohen has been in TV's Hollyoaks, played Prince William in a series of Funny Or Die videos, appeared in Faster with Dwayne Johnson and was Roddy Temple in Mr Selfridge.
In the wonderful original book, HG Wells had his Griffin as a scientist who is obsessed with optics and finding a way to change man so he never absorbs or reflects light, therefore becoming invisible.
When he manages to accomplish this with himself, he finds he can't reverse it.
For an idea that would have initially had film-makers scratching their heads and believing it would be impossible to bring to the big screen in a convincing way, The Invisible Man has actually proved a huge success and it'll be interesting to see how today's audiences take to the new twist.
Cecilia is in a relationship with the rich and brilliant boffin but finds he is violent and controlling.
So she flees in the night to go into hiding, helped by her sister and a friend and his daughter.
Her horrid ex then apparently kills himself and leaves her a large chunk of his fortune, but Cecilia suspects there is more to this than meets the eye. She wonders if she is losing her mind as strange things happen.
Worst of all, when she tries to convince those around her that she is being hunted by someone nobody can see, they also begin to wonder if Cecilia is all right.
Intriguingly, Johnny Depp was initially pencilled in to play the lead role four years ago. When The Mummy did badly at the box office, everything changed.
The studios got a fright and drastically changed all their plans involving classic monster-type movies and it took four years to get us to this stage, with no Depp in sight and a whole new concept behind the way they have made this one.
HG Wells would doubtless have approved of doing a new take on his material, having once said: "Sometimes you have to step outside of the person you've been and remember the person you were meant to be, the person you want to be."
---
The Invisible Man is in cinemas from Friday February 28.