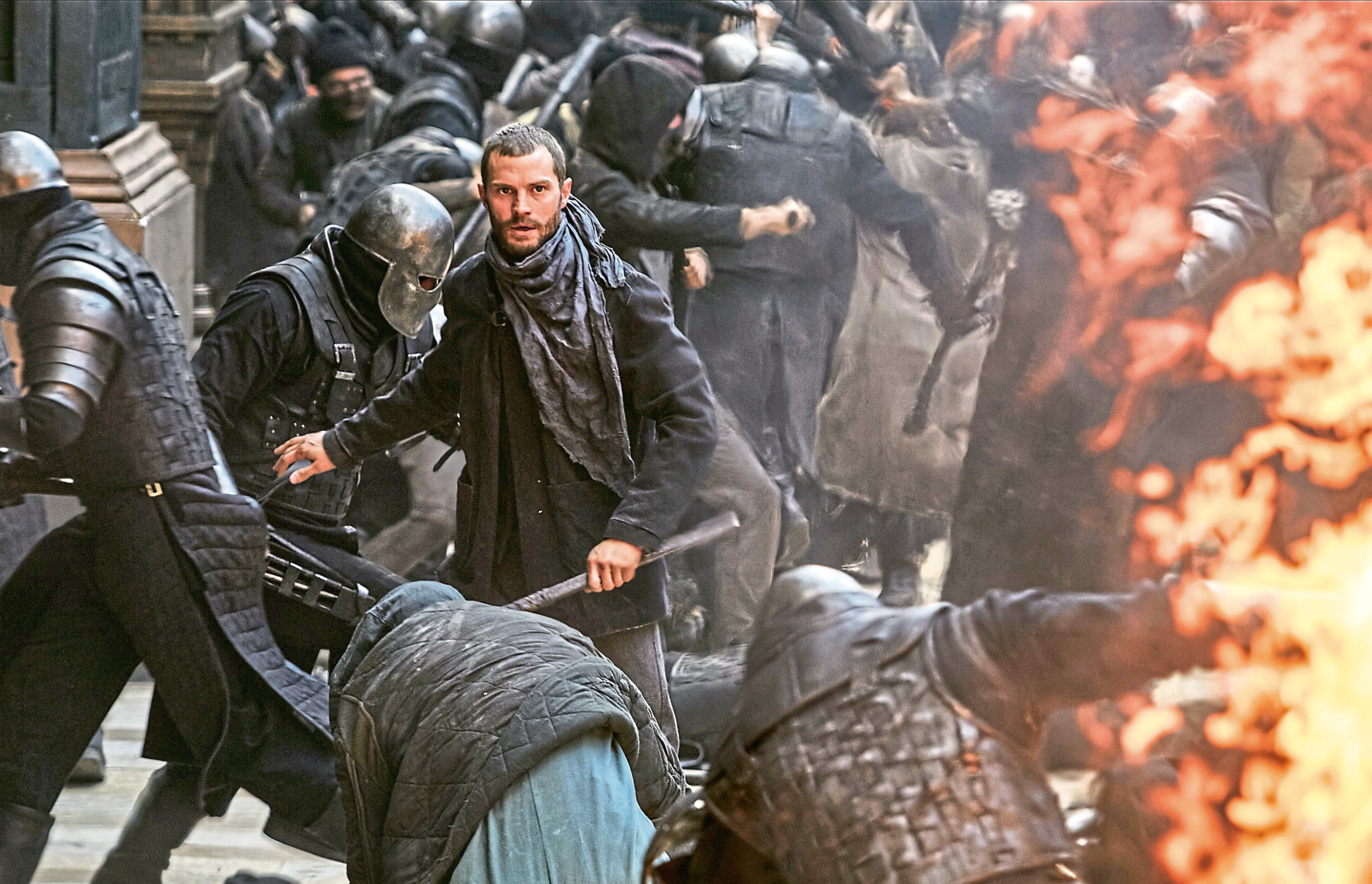 ROBIN HOOD has been a staple of cinema screens since the movies began.
Errol Flynn donned the Lincoln green in the 1938 swashbuckling classic, and Peter Ustinov stole the show as a thumb-sucking Prince John when Disney made their cartoon version in 1973.
Since then, Sean Connery, Kevin Costner and Russell Crowe have led the famous band of merry men, robbing the rich to give to the poor, and now we have the latest "reimagining".
Kingsman star Taron Egerton plays Robin, Jamie Dornan is Will Scarlet, his half-brother and husband of love interest Marian, while Jamie Foxx is Little John and Ben Mendelsohn plays a great baddie as the Sheriff of Nottingham.
It's almost an "origins" story, as Dornan admits: "There's no point making another Robin Hood film if you're just going to do what's been done before.
"That serves no purpose to anyone. It has to be a very fresh take on the story. People are putting a lot of investment into it and it's got to be something people want to see that suits the current climate.
"It also has to excite people. If you're saying 'We're going to show you a lot about this character, a character that most of you already know', you need to turn it on its head.
"And the idea for this, and hopefully if we make more, is to turn the idea of Robin Hood on its head. It feels very current. It's a very modern take on a very classic tale, I think."
Of his character, Fifty Shades hunk Dornan says: "Will is a very good person, he thinks that he's doing the right thing all the time.
"He's very cocksure that he's the voice of the people and can get through to the sheriff and do things the right way, which he thinks is the diplomatic way, talking and trying to work things out with your head.
"Robin has a more hands-on, fiery approach to change!
"But what's interesting about Will is that he has that side in him that he's kept under control, but we see it come out when things get really bad here and we see that he actually is a true warrior himself.
"The action is huge in this film. I guess you couldn't tell this story without a lot of action but this action is extreme.
"I've never done a movie that has this kind of budget and this kind of scale. I've done big movies but not in this kind of way with the amount of stunts, fire, explosions and special effects.
"It's very exciting and the action scenes for my money are unlike anything I've ever seen before.
"For example, with a lot of Taron's bow-and-arrow stuff, the pace and energy of those scenes is going to have people on the edge of their seats.
"The story's sort of timeless in a way. We're trying not to make it feel like it's set in the 1100s, we want it to feel like it's almost a modern, dystopian world but have all the elements we need to honour the story of Robin Hood.
"Every generation can understand a story of totalitarian rulers and people being forced to live in a way that doesn't seem fair or right or just.
"That's very prevalent at the moment in certain parts of the world, that sense of injustice and segregation and not having a democratic approach."
Robin Hood (12A) is in cinemas now.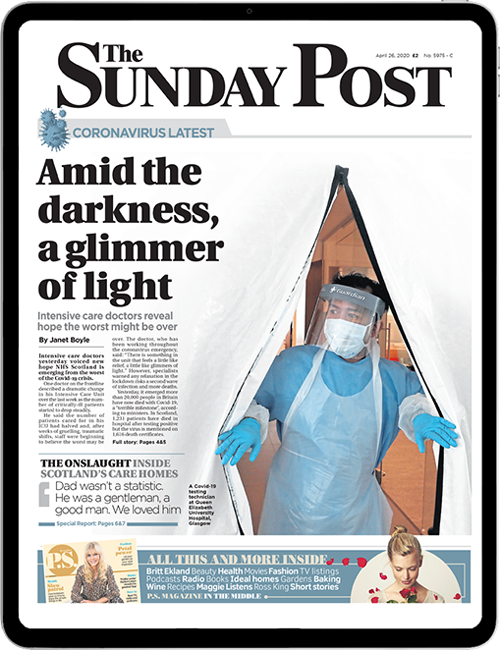 Enjoy the convenience of having The Sunday Post delivered as a digital ePaper straight to your smartphone, tablet or computer.
Subscribe for only £5.49 a month and enjoy all the benefits of the printed paper as a digital replica.
Subscribe