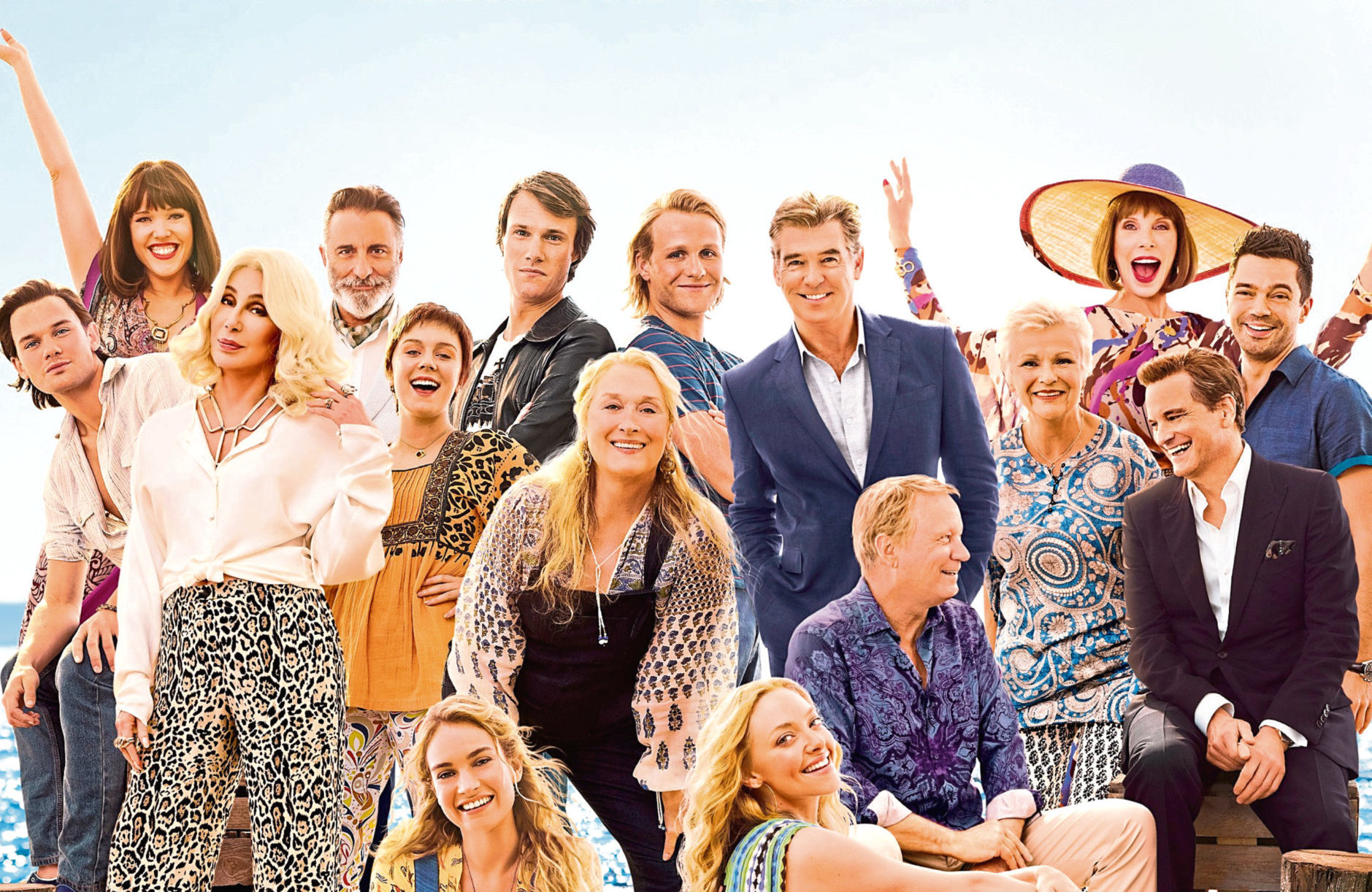 MAMMA MIA! Here We Go Again is the perfect title for a sequel.
But it's taken a surprisingly long time to get a follow-up to the 2008 smash-hit made.
So, what has happened to all the characters that we fell in love with in the interim?
Well, if rumours are to be believed, it wasn't all happily ever after for Meryl Streep's Donna and Pierce Brosnan's Sam who got married at the end of the first film.
Fans have scoured the trailers and the cast interviews and have come to the shock conclusion that, and I'm sorry to break it to you if it turns out to be true, Donna is dead.
In the trailer, all the shots of Donna are from the first film.
Also, Donna is referred to in the past tense. "I'm pregnant but I don't know how to do this myself," her daughter Sophie, played once more by Amanda Seyfried, tells her mother's best friends Rosie and Tanya, played by the ever-wonderful Julie Walters and Christine Baranski.
The women tell Sophie that Donna "was a great person", and before launching into flashbacks of Donna at Sophie's age, say, "Here's how she did it."
There has been no word from the filmmakers or the cast as to whether Donna has gone to that Greek villa in the sky.
But don't panic says Amanda, Muriel Strepsil – as she's known in our house – and her character are definitely in the picture.
Well, Amanda didn't exactly disprove the "Donna is dead" theory but she did assure fans that they'd be seeing a whole lot of Meryl when the film opens.
"You do see her. Meryl is very much a part of this movie," she says.
"There are absolutely no flashbacks. No, because all the 'flashbacks' are of Lily James playing a young Donna.
"So it's a prequel and a sequel, and so you see Meryl is very much a part of it."
If rumours of Meryl's limited participation are true, it will have come as a disappointment to new cast member Cher.
The singing sensation plays Ruby, Donna's peroxide-blonde mother, and she would have loved to reunite with her former co-star once again, having made her Hollywood debut in 1982's Silkwood.
"I'm also a huge fan," admits Cher, who at 72, might have bristled a bit at having been asked to play the mother of an actress just three years her junior.
"I met her for the first time in a sushi place in Texas when we were working on Silkwood.
"I walked in and she came over and hugged me and said, 'I'm so glad you're here.'
"We were together all the time after that. We used to go to the movies on Sundays. When I was in New York, I would go to her house every day."
In consolation, disco diva Cher gets to sing the stone-cold Abba classic Fernando, and says: "When I used to hear Abba, it was so fabulous. The lyrics just totally grabbed me.
"It's things I've felt a million times so it was easy to sing. It was just amazing."
And that was a sentiment her on-screen son-in-law Brosnan echoed, saying: "The sheer talent of the lady – acting, singing, and being Cher!"
Mamma Mia! Here We Go Again (12A) is in cinemas from Friday July 20.