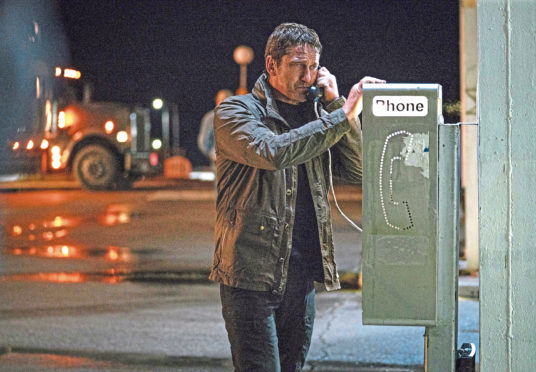 Gerard Butler has built a movie franchise against the odds.
Which is fitting as that's the situation in which his lead character, Secret Service agent Mike Banning, usually finds himself.
After bringing terror to Washington, DC, and London in Olympus Has Fallen and London Has Fallen, the Scot knew he could have kept moving the franchise around the globe.
But he wanted more than that for the third instalment and felt the need to "freshen up" the series.
"We could have just made Tokyo Has Fallen and people would have had a blast, but what else would we have been saying?" says the 49-year-old from Paisley.
"I'm not just going to turn up. We had to take this in a new direction."
After scrapping two different scripts, Butler and director Ric Roman Waugh eventually found inspiration in The Fugitive, The Bourne Identity, and Taken to bring us a "more grounded, gritty" version.
This time around, Mike Banning has been framed for an assassination attempt on President Allan Trumbull (Morgan Freeman), sending him on the run to prove his innocence in Angel Has Fallen.
"It's nothing like the first two movies, it's more like The Fugitive when the world turns against Banning," says Butler.
"It's the same man in the same position but it's a much deeper, darker journey.
"There are still huge set pieces and we made sure not to disappoint the fans of the first two, but you're really inside this character, watching him try to get his act together."
Considering the box office success of the first two films, Butler's taking a risk in changing things up.
But he's been up against it from the beginning of this series.
Back in 2013, Olympus was released only a few months ahead of the similarly-themed White House Down which had a bigger budget, more hype and bigger stars.
As a result Butler says they always viewed themselves as "the little movie that could" and he takes great pride in building up an original franchise and hero.
"If a film's based on something and you have a big studio behind it, you expect that success," he says.
"It feels exciting when you create something yourself and it becomes a franchise, rather than jumping into some big studio project.
"Nowadays, there are so many superhero movies and Mike is a regular guy with regular challenges but he's also incredibly loyal, courageous, and heroic.
"I think that people really buy into that, and it's always great to foster a new hero and go on a journey with him."
It's been a tough ride for Butler due to the rigorous stunts and action.
"Mike's gone through a lot, and I've gone through a lot," he laughs.
"I went through this movie pretty beaten up so it wasn't hard for me to portray that character, because it felt I was kind of living it.
"All the knocks he's taken in the first two movies, he's now feeling. I don't know how many more of these I have left."
That said, Butler is more than willing to bring Banning back again should audiences be receptive.
"I feel like we've been brave in taking this new direction," he says. "If it pays off, then maybe we make a fourth. If it doesn't, then hey, I had a blast."
---
Angel Has Fallen (15) is in cinemas from Wednesday August 21.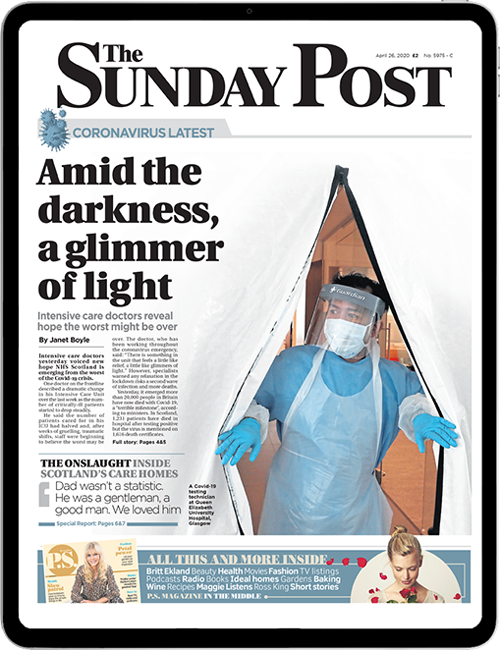 Enjoy the convenience of having The Sunday Post delivered as a digital ePaper straight to your smartphone, tablet or computer.
Subscribe for only £5.49 a month and enjoy all the benefits of the printed paper as a digital replica.
Subscribe