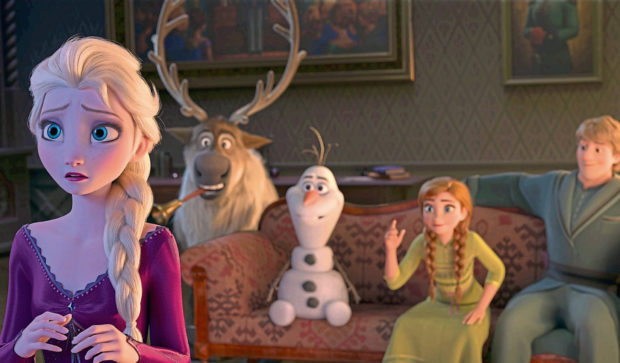 Frozen was an absolutely huge hit.
Disney's tale of fearless princess Anna setting off on a snowy journey to find her estranged sister Elsa, whose icy powers have trapped their kingdom in eternal winter, became the highest-grossing animated film of all time.
Taking $1.3 BILLION at the box office it was the biggest film of 2013 and won two Oscars, including one for Best Original Song – everywhere you went you heard Let It Go.
Now Anna, Elsa – and scene-stealing snowman Olaf – are back but surely it must be terrifying trying to create a worthy sequel to such a monster movie?
Chris Buck, who co-directs with Jennifer Lee, says: "I think the response from the audience was actually very exciting, because the audience loved the characters as much as we did.
"We wanted to tell more story and we felt that the audience wanted to know more of the story. So that propelled us and that kept us going."
But not only did Disney have the pressure of coming up with the right story, they had the added pressure of writing new songs as memorable as those in the first film because the original Frozen was the top-earning musical film in history until overtaken by another House of Mouse movie, The Lion King, earlier this year.
Buck admits: "If you approach it from the idea of, 'Oh, my God, we have to follow up Frozen 1', it can be nerve-wracking but that's not how we made the first movie.
"So it was about working through character, working through plot, really understanding the story we were trying to tell, and then letting the songs evolve from that. We brought the songwriters on that whole journey with us, which was the secret to the first movie, and that also worked on the second movie.
"How we wrapped their heads around it was that we looked at it as Frozen 1 was Act 1 of a Broadway musical, and Frozen 2 was Act 2, so they could go a little deeper and a little richer with all of it, as you do in any musical."
In the new film, Elsa is called north by mysterious sounds and she, Anna, woodsman Kristoff, his long-suffering reindeer Sven and Olaf go in search of the source of Elsa's magical powers, only to find the forest spirits aren't too happy with her at all.
"In Frozen 1, Anna had nothing to lose because her sister was gone and she was trying to get her back," explains Buck.
"In this movie, she's got everybody in the beginning, and now she has everything to lose."
Lee adds: "We were doing research into old Norse myths and old folklore of Scandinavia. And thinking of Elsa's powers as of nature.
"On a research trip in Norway we did an eight-mile hike through a forest that was very much feeling like it was coming alive as we went, with all the tales that these rocks were thrown by giants.
"There are hidden folk underneath those rocks. You have to ask the spirits if you want to do something and they'll answer.
"And the joke of it was they didn't seem to like me in the Norwegian forest. I ripped my pants, falling down, everything went wrong for me there while Chris was skippin' along!"
Buck laughs: "Oh, I had a great time in Norway! Amazing. And I know I felt like, again, Norway and Finland feel like this very fairytale world and it's very cosy and warm and wonderful."
---
Frozen II (PG) is in cinemas from Friday November 22.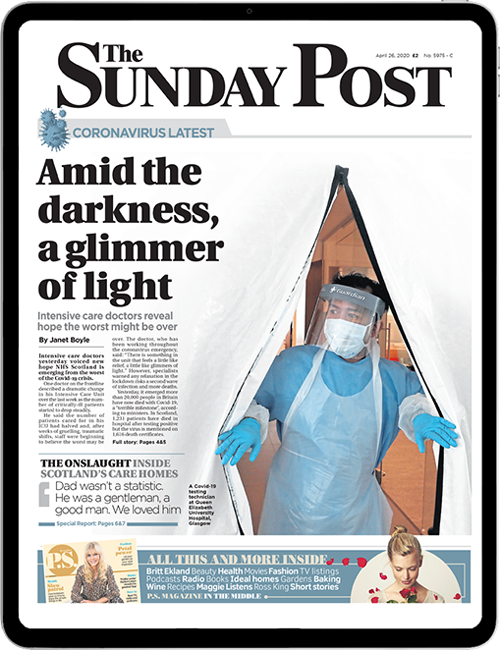 Enjoy the convenience of having The Sunday Post delivered as a digital ePaper straight to your smartphone, tablet or computer.
Subscribe for only £5.49 a month and enjoy all the benefits of the printed paper as a digital replica.
Subscribe