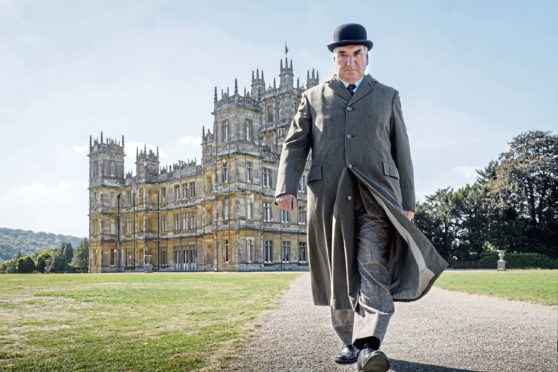 It's back, bigger and better than ever – and Downton Abbey the movie is bound to be a sensation.
It was nine years ago this month that the TV version was first aired on ITV, and it has become a part of viewers' lives since.
The film version, set in 1927, will see most of the TV cast appear, and it is written around a royal visit.
King George V and Queen Mary come to Downton Abbey in this cinema version, causing great excitement among the Crawleys and the servants.
There's no denying a big hole was left for many fans when the TV series ended in December 2015, but relief came in April the following year.
The news that a film adaptation was being seriously considered, with Julian Fellowes working on a plot, came as great news.
By the beginning of 2017, a script was sent out to original cast members and the guessing game about what it would involve began.
It took, however, until the summer of last year before it was actually confirmed that a feature film was in the making, but they do say the best things take time.
Principal photography began just over a year ago, again at Hampshire's Highclere Castle, where the TV series was made.
Fans will already be aware that in the United States advanced ticket sales are bettering the likes of Once Upon A Time In Hollywood and Mamma Mia! Here We Go Again.
Clearly, there are an awful lot of people far from British shores who find British costume dramas and our history very fascinating indeed.
Julian Fellowes, the man who came up with it in the first place and has just turned 70, always knew a hit when he saw one.
Author of several bestselling novels, Conservative peer in the House of Lords and all-round genius, his CV suggests he has no need to be nervous about how Downton Abbey will fare.
He did the script for Gosford Park, which clinched a Best Screenplay Written Directly for the Screen Oscar.
And his directorial debut with Separate Lies earned him the National Board of Review's award for Best Directorial Debut.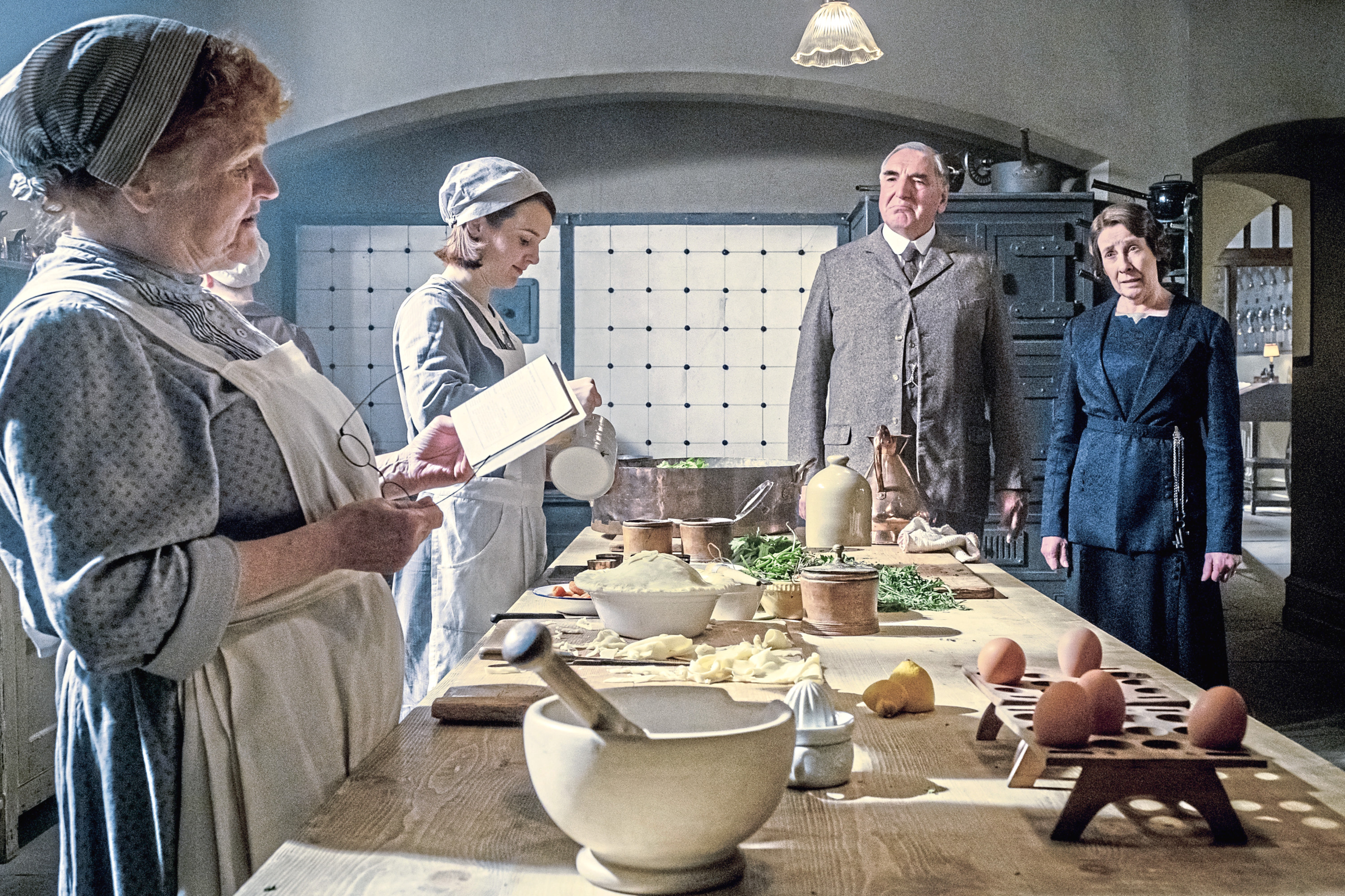 What did draw so many people into an initial story based around a very posh family in England, which ended on the brink of the Great War, an event almost nobody alive recalls?
Great writing, expert editing, superb acting, glamour, passion, all the usual things – but most of all a cast and a wardrobe department that just make everyone and everything look the part.
Hugh Bonneville is the main man, of course, playing Robert Crawley, Earl of Grantham.
The 55-year-old had been blown away by the power of the TV series, not least the more than 280 million who watched it around the globe.
But even that phenomenal success didn't have him assuming a cinema version would automatically be next on the agenda.
"As we came to the end of season six and they hadn't got us all locked into a movie, I thought it would probably never happen," he admits.
Thankfully for those of us who loved the original, Hugh insists that we won't be shocked or disappointed with anything being altered too drastically.
"Just because it's a movie, nothing much changes," he says.
"It was a bigger table, but with the same McVitie's biscuits and a bowl of fruit!"
He got a real kick out of the expressions on his co-stars' faces, as it sunk in how far they have come since that very first telly episode.
"I can remember vividly the first read-through and I naughtily took a picture of these people I didn't know," he reveals.
"Here we all were eight years later. As we looked around the room there were grins of 'Can you believe we're here again!'"
Although Hugh felt that a film version would be a "nice full stop", he doesn't rule out Downton coming up with something else after the movie version.
Jim Carter, who plays butler Charlie Carson, is obviously delighted to be back.
The ever-popular Mr Carson had retired due to health troubles at the end of the TV run, but has been asked to come back with such a special royal visit happening.
The 71-year-old Yorkshireman reckons it makes a lot of sense and is very appropriate for the character.
"Nothing could be better than that for him," Jim says.
"For Lady Mary to ask him to come back to serve the king and queen, it was going to burst his buttons!
"Queen Mary and King George V come to Downton Abbey and there is all the drama, excitement and worry that entails."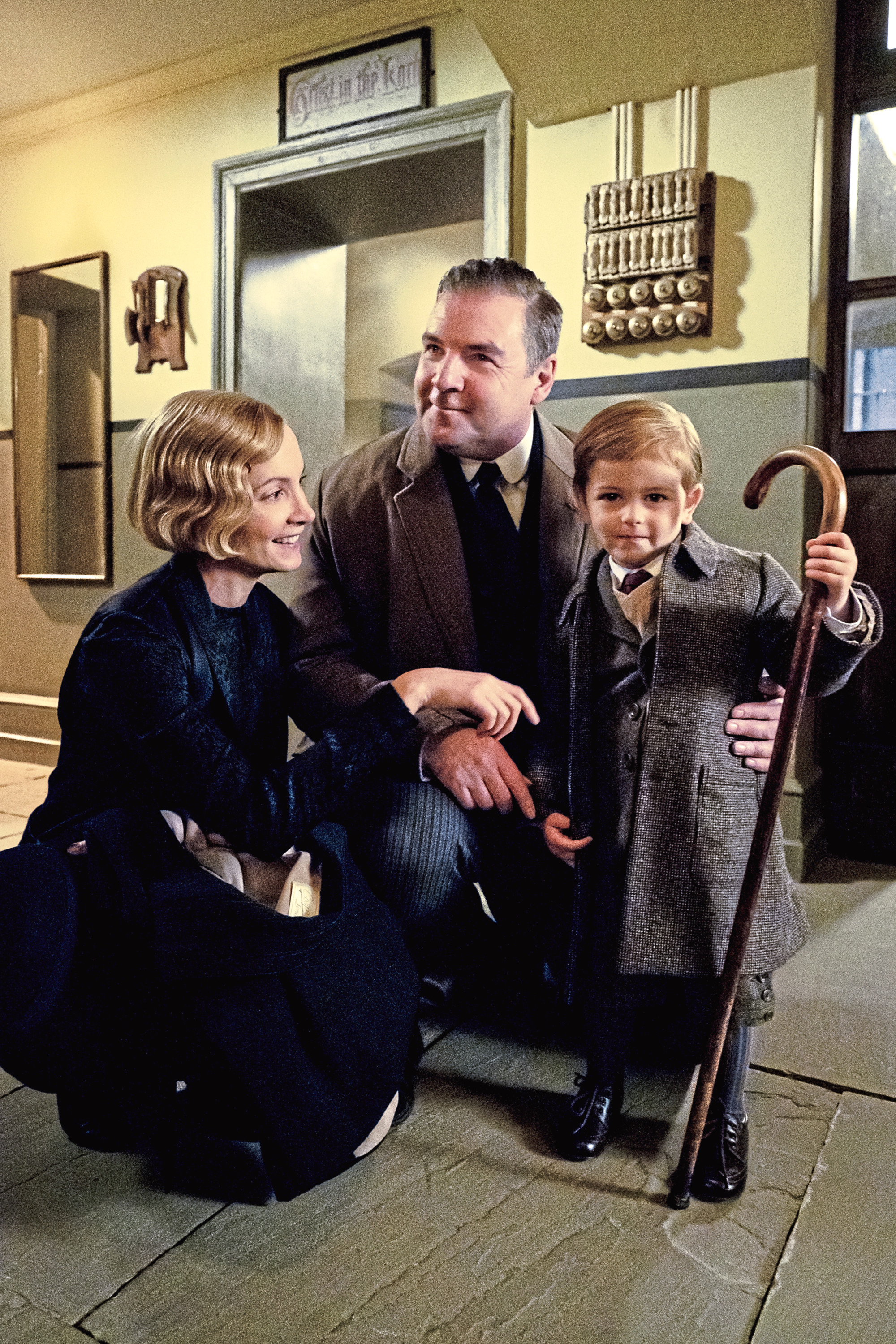 He reckons, like Bonneville, that the whole thing is pretty close to the small-screen version, just bigger.
"It is similar to the TV series but it is blown up large," he explains. "We have got the king's troupe coming through on the parade and a big, big ball sequence.
"For the fans, I think they will be very happy. It is everything people like about Downton Abbey in a two-hour film."
Elizabeth McGovern, who plays Cora Crawley, spends her spare time doing something far less posh than her part in Downton.
Guitarist and singer-songwriter with Sadie and the Hotheads, it's a million miles away for the American actress.
In fact, Michelle Dockery, her Downton daughter, also contributes some vocals at times.
Elizabeth is very vocal about the astonishing success of what some call the biggest drama masterpiece of all time.
"I haven't seen the movie yet but it is for the fans," she says.
"It's for the people who stayed with the show, who got to know the characters."
What does she think about the chances of a further movie, and would she make herself available for such a venture?
"Well, all doors are always left open. We'll see, we'll have to wait and see," she says.
Hundreds of millions of Downton devotees will do so, with bated breath.
Downton Abbey is in cinemas from Friday September 13.