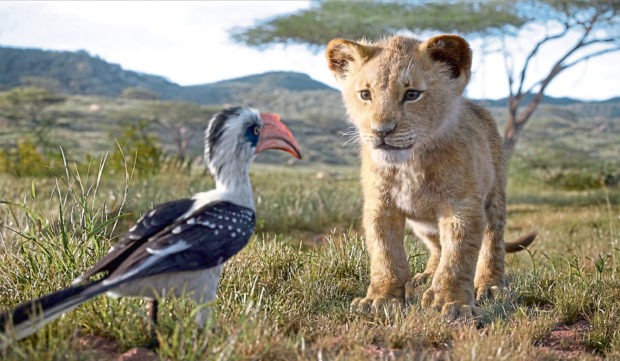 How do you possibly remake one of the most successful movies of all time?
By simply making a new one that looks exactly the same?
When the original of The Lion King came out a quarter of a century back, it broke all kinds of box-office records and has thrilled generations of kids since.
It still looks great today, and for many people who were there at the time or who have enjoyed it since, it might feel like a pointless exercise to make it again.
This time, however, Walt Disney Pictures have given us a "photorealistic computer-animated remake", whereas the classic original was a traditionally-animated film.
Judging by early reviews and impressive box-office demand in the United States, this one is going to do just fine, thank you very much, and the folk who had made it are keen to point out that it is certainly not just a shot-by-shot scene-by-scene copy of the first film.
Director-producer Jon Favreau has taken inspiration from the very successful stage version of the story, and he's been at pains to point out the many parts that are not exactly like the first film, while acknowledging that some scenes are so iconic that he couldn't possibly have altered them.
"Just like when you see the stage play, you still feel a connection to the animated film," he says.
"But if you really look closely, you'll realise the team actually took a lot of liberties with it."
Plots and locations will be very similar for much of the movie, but the hint that some locations will change has those who loved the original intrigued.
Disney, of course, have been rather good at making animated films featuring animals for quite a while now.
It would be fair to say that nobody does it better. From The Jungle Book – the last film Walt Disney himself actually worked on – to the first Lion King, Disney almost never gets it wrong.
Beyonce, who plays Nala, has always been a fan of the original and is thrilled that her own kids will now get to see their mum playing such a prominent part.
"The Lion King is something that I grew up watching, and I'm so excited for my kids to see it," says the singing superstar.
Favreau himself admits: "Part of it is that it's a story that feels good for this phase of her life and her career, and she really likes the original very much.
"And then there are these wonderful musical numbers she can be involved with and my God, she really lives up to her reputation as far as the beauty of her voice and talent."
Favreau has had a career and life very different from many directors, who are often men and women born to do this kind of work. Favreau studied science at high school, dropped out of college and quit his New York home for Chicago to become a comedian.
It was in the Windy City that he started landing film roles and would later work as a director in major movies such as Elf, Iron Man and the 2016 version of The Jungle Book.
His remake of that classic went down rather well, making an eye-watering amount of money.
And for the vast numbers of people of all ages who absolutely loved it, nobody was heard saying: "It's just the same as the first one."
The Lion King is in cinemas from Friday July 19.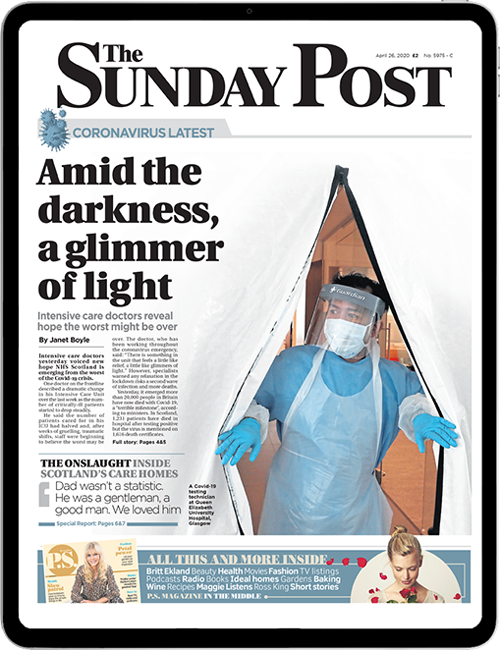 Enjoy the convenience of having The Sunday Post delivered as a digital ePaper straight to your smartphone, tablet or computer.
Subscribe for only £5.49 a month and enjoy all the benefits of the printed paper as a digital replica.
Subscribe