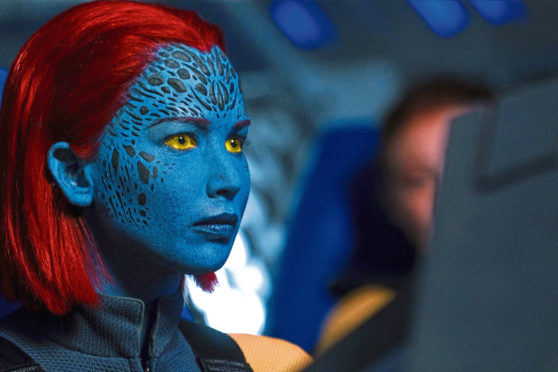 As the 12th instalment of the X-Men film series, the latest one really has to be a bit special.
By all accounts, they have taken the time and gone to enough trouble to make it just that.
X-Men: Dark Phoenix is said to be darker, scarier, more sombre and with much better special effects.
It also sees an interesting ensemble cast, with Glaswegian star James McAvoy in the Charles Xavier, or Professor X, role, one he first did for the 2011 movie X-Men: First Class.
Life could have been very different for the 40-year-old, who considered becoming a priest in his younger days, saying it would have let him carry out missionary work while seeing the world.
In the life he finally opted for, McAvoy has done much to help in places such as Uganda – he was shocked by what he saw while filming there – and he has done a lot to help raise funds and bring attention to poverty and other issues.
The latest film takes place almost a decade after the events that happened in X-Men: Apocalypse, with the X-Men heroes going on very risky missions.
China, for reasons we can only guess, seems desperate to see the movie. When film publicists put out a YouTube trailer, it had several million views in the first day elsewhere, but in China the viewing figures were astronomical at more than 44 million.
A part of that is no doubt the appeal of McAvoy and co-stars like Jessica Chastain, Michael Fassbender and Jennifer Lawrence.
Chastain makes her X-Men debut as an alien shapeshifter, a bit of casting that has fans of the series intrigued, while Fassbender made his first X-Men in that 2011 one, First Class, alongside McAvoy.
The German, who has portrayed everyone from IRA hunger striker Bobby Sands to psychoanalyst Carl Jung and Apple founder Steve Jobs, is in his now-customary role of Erik Lehnsherr, aka Magneto. A mutant with the power to control magnetic fields and manipulate metal, he is Professor Xavier's closest friend and sometime rival.
If you're catching up with the X-Men movies, as you can see, it may take some time and repeat viewings.
On the other hand, if you've loved the original comics since way back, you'll know more than most.
It's only 14 years since Jennifer Lawrence was on holiday with her parents in New York, and asked by a talent agent to do a reading audition.
She was so good that, despite her mother not fancying such a career, Jennifer had a bash at it and is now one of the biggest-earning, best-known stars on the planet.
She plays another mutant shapeshifter, Raven Darkholme/Mystique.
Lawrence is another who has made roles in the series her own, although she says her job in this latest X-Men was to be "more maternal" as she leads the younger men through the action. Not that she ever has any self-doubts about leading, anyway.
"Even as far back as 14, when I started my career, I have never considered failure," she says.
Jennifer reckons the work she does to prepare for the X-Men films leaves her looking as tough as the character she plays.
"For X-Men, I was lifting a lot of weights," she reveals. "I actually lost a lot of mass when I quit, because I was working out so much and very muscular and strong."
If this one's as good as expected, there are several more to come.
X-Men: Dark Phoenix is in cinemas from Wednesday June 5.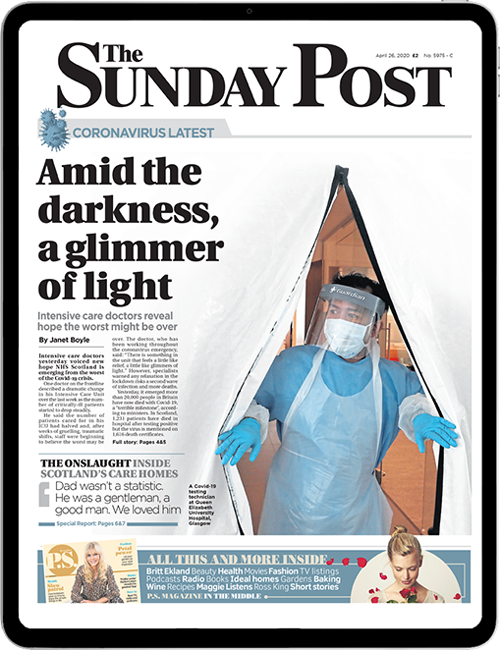 Enjoy the convenience of having The Sunday Post delivered as a digital ePaper straight to your smartphone, tablet or computer.
Subscribe for only £5.49 a month and enjoy all the benefits of the printed paper as a digital replica.
Subscribe