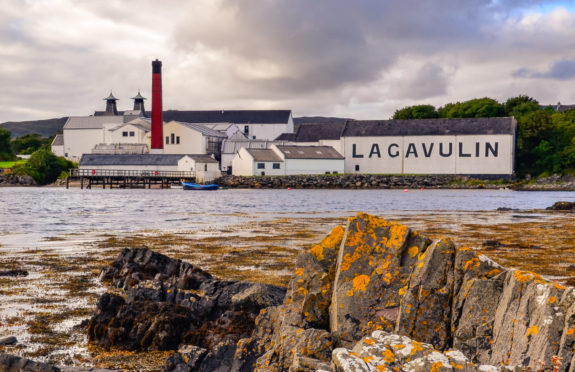 As you reach to fill a glass with a fine whisky, a hoppy pale ale or a fragrant gin, you are doing more than just pouring a tempting tipple.
With each satisfying glug and splash, you are, in fact, enjoying a part of Scotland's long, rich and varied connection to food and drink, which has seen our country become one of the most respected producers in the world.
Ever since his first visits to Scotland more than 30 years ago, writer Rupert Wheeler has held a passion for Scotland's drinks cabinet, which has seen him visit everything from ancient island distilleries to modern artisan breweries in his search for the stories behind his favourite beverages.
Now, with his co-author, Ted Bruning, Rupert has compiled an extensive guidebook for fellow drink-lovers who want to follow in his footsteps.
Britain In A Bottle, which was published earlier this month, details more than 250 breweries, cider mills, vineyards and distilleries across the UK, as well as stories of the makers behind each perfect pour.
"My introduction to Scotland goes back to the 1980s when I was working as a production manager for a large educational publisher," explained Rupert, who later became managing editor of Whisky Magazine, and co-hosted the annual World Whiskies Awards.
"In those days, Scotland had very liberal licensing laws and my hosts would take great delight in introducing me to the local watering holes, which is where I was introduced to Scotch.
"I have vivid memories of taking the night sleeper back to London and sleeping extremely well.
"But I first had the idea for the book nearly 10 years ago when visitor centres were in their infancy.
"Times have changed, and instead of visitor centres just being add-ons, they are now an integral part of the business – you only have to look at the new Macallan distillery in Moray to see how much work is put in to making the visitor experience truly memorable.
"The main purpose of the guide is to bring together all these locations and encourage visitors to appreciate the vast spectrum of different flavour profiles, especially when it comes to Scotch.
"Across Scotland there is a such a range of whiskies, there is sure to be one that suits your palate."
Despite being a dedicated lover of whisky, Rupert insists there is more than just amber liquid to enjoy, including a range of craft breweries, gin makers and cider producers in even the smallest communities, such as his own on Orkney.
He said: "Not only do we have two whisky distilleries but two breweries, three gin distilleries and even a rum distillery along with a winery to keep the folk of Orkney well supplied!
"During my research for the book, which involved several road trips, it was always good to come across people who have started a microbrewery or a microdistillery, and for that venture to flourish, expand and become very successful."
He added: "Although there is nothing better than on a cold winter's night sitting down with the log fire burning, enjoying a single malt whilst listening to Pink Floyd's Dark Side Of The Moon."
---
Drams and beers: The tipples you have to try
Black Isle Brewery
I only came across the brewery when researching the book, but what a find!
Situated just north of Inverness, it grows 40% of its own barley but, to its credit, decided way back in 1998 to be completely organic (the only one in Scotland) which has resulted in some great beers being produced, including their very palatable Yellowhammer.
Orkney Brewing Company
Since moving to Orkney I have taken to their Northern Light at 4% ABV with hints of citrus and apricot which goes very well with any BBQ.
Highland Park
Even before I moved to Orkney I was a massive fan and in particular of their 18 Years Old at 43% ABV, where you can really appreciate the subtle peat smoke coming through… an absolute classic.
---
Britain In A Bottle by Rupert Wheeler and Ted Bruning is published by Bradt Travel Guides, £16.99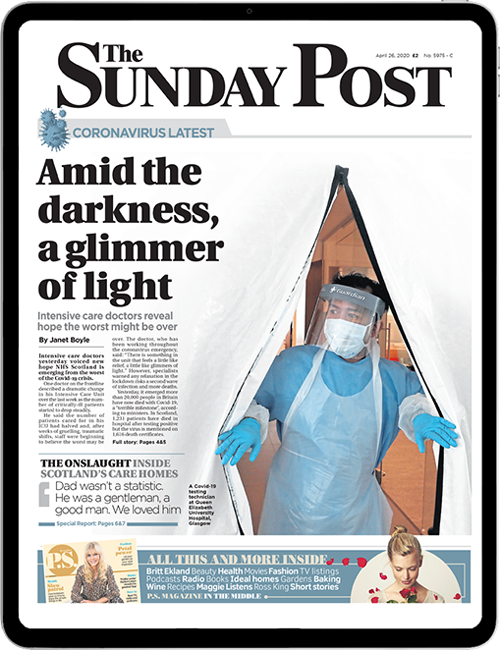 Enjoy the convenience of having The Sunday Post delivered as a digital ePaper straight to your smartphone, tablet or computer.
Subscribe for only £5.49 a month and enjoy all the benefits of the printed paper as a digital replica.
Subscribe