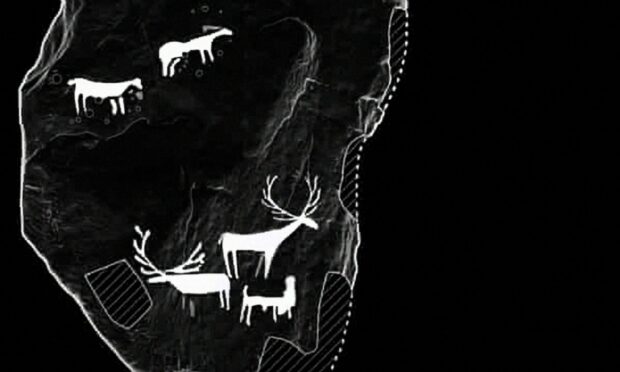 They have opened a door on the past to shine a light on how Scots lived thousands of years ago.
The five most important archaeological discoveries of the past 12 months – from ancient carvings to lost townships – have been hailed by experts.
Each year, archaeologists and volunteers uncover new details about Scotland's past through fieldwork, post-excavation analysis and research.
Now, the Dig It! project – co-ordinated by the Society of Antiquaries of Scotland and primarily funded by Historic Environment Scotland – has said prehistoric animal carvings, a 5,000-year-old monument and an illicit whisky distillery are among the landmark discoveries.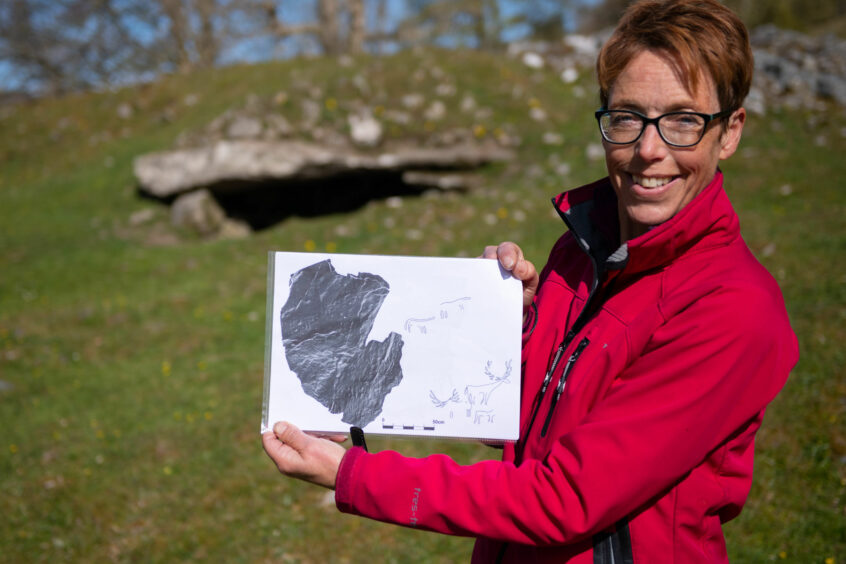 Excavations at Rubha Port-an t-Seilich on Islay began after pigs exposed flint artefacts and have revealed that Mesolithic foragers repeatedly returned to make camp there between 6,000 and 9,200 years ago. "These foragers may, however, have been following in the footsteps of Ice Age pioneers (around 12,000 years ago)," said Dig It!.
"Archaeologists have previously uncovered evidence below the Mesolithic layers that suggests earlier occupation, but the 2021 excavation found further artefacts to suggest the layer is Late Glacial, as well as additional Mesolithic discoveries including fireplaces. These finds suggest an Ice Age campsite might remain in place below the Mesolithic deposits, which would be the first for Scotland."
In May, Historic Environment Scotland announced animal carvings, thought to be between 4,000 and 5,000 years old, had been discovered inside a tomb in Argyll.
They include depictions of two male red deer with antlers, and three other quadrupeds, possibly juvenile deer. Deer would have been valuable as a source of meat and hides, with bones and antlers used for tools, and may have had an important symbolic role in prehistory. The carvings were discovered inside Dunchraigaig Cairn in Kilmartin Glen by Hamish Fenton and their authenticity confirmed by experts from Scotland's Rock Art Project.
"These are the earliest known animal carvings in Scotland, and the first clear examples of deer carvings from the Neolithic or Early Bronze Age in the whole of the UK," said Dig It!.
In August, archaeologists and volunteers travelled to the Isle of Arran and teamed up with members of the community to investigate a possible 5,000-year-old cursus monument.
Previously detected in an aerial laser scan by Historic Environment Scotland in 2017, these Neolithic monuments usually consist of a long avenue formed by two parallel mounds of earth or wooden posts which would have taken decades to build. At over half a mile long, the vast amount of resources required to create this kind of monument suggests they were incredibly important to prehistoric residents.
"It's believed they were used for ritual purposes, perhaps with processions of people travelling from one end to the other. In this case the journey would have culminated with spectacular views over the Machrie Moor timber and stone circle complex," said Dig It!.
In the Highlands, the Lost Inverlael community archaeology project run by Ullapool Museum has been learning more about an extensive township that was cleared in 1819. Earlier this year they discovered a rare example of a well-preserved illicit whisky distilling still. The site included a visible drain and hearth with the water source still trickling down the rock face.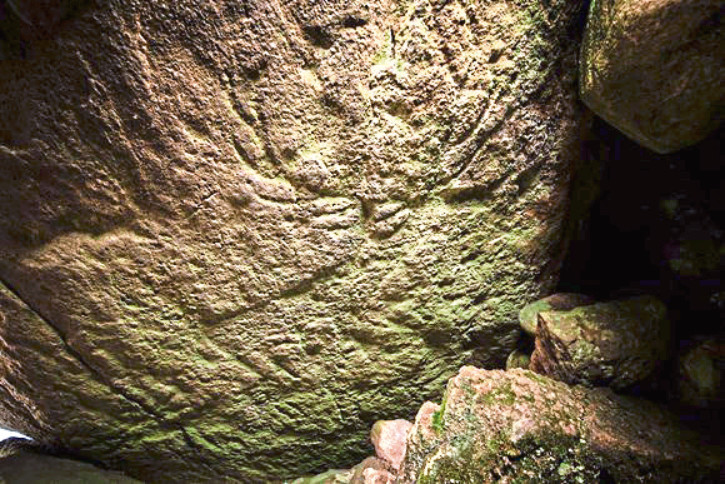 According to leading Highland whisky distilling expert Darroch Bratt, it is unusual to find "extremely clear features demonstrating exactly how the process was conducted" but most stages are represented at this site which could date back to the late 18th Century.
Finally, a significant link to football stadiums today, such as turnstiles and season tickets, originated at the first Hampden stadium in Glasgow, which opened in 1873.
After 10 years, it was closed due to the building of a railway line and was lost. Last year, archaeologists and volunteers headed to where it was believed the stadium stood and revealed evidence that confirmed the location, including of the foundations of the pavilion where the first footballers to play for Queen's Park FC and the Scotland national team would have changed, and artefacts dropped by supporters including beer bottles and clay pipes.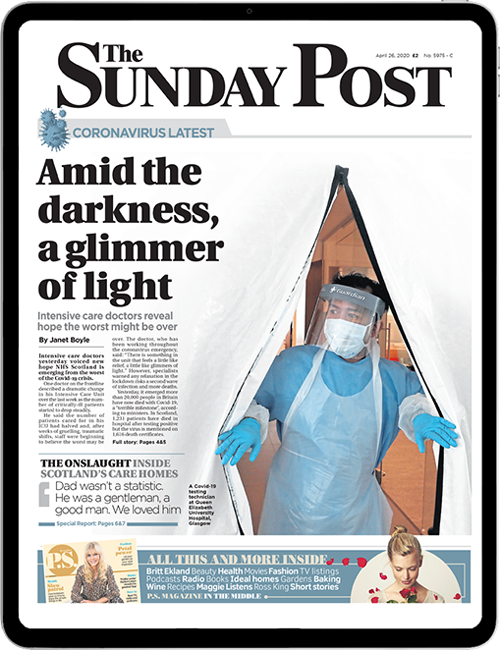 Enjoy the convenience of having The Sunday Post delivered as a digital ePaper straight to your smartphone, tablet or computer.
Subscribe for only £5.49 a month and enjoy all the benefits of the printed paper as a digital replica.
Subscribe