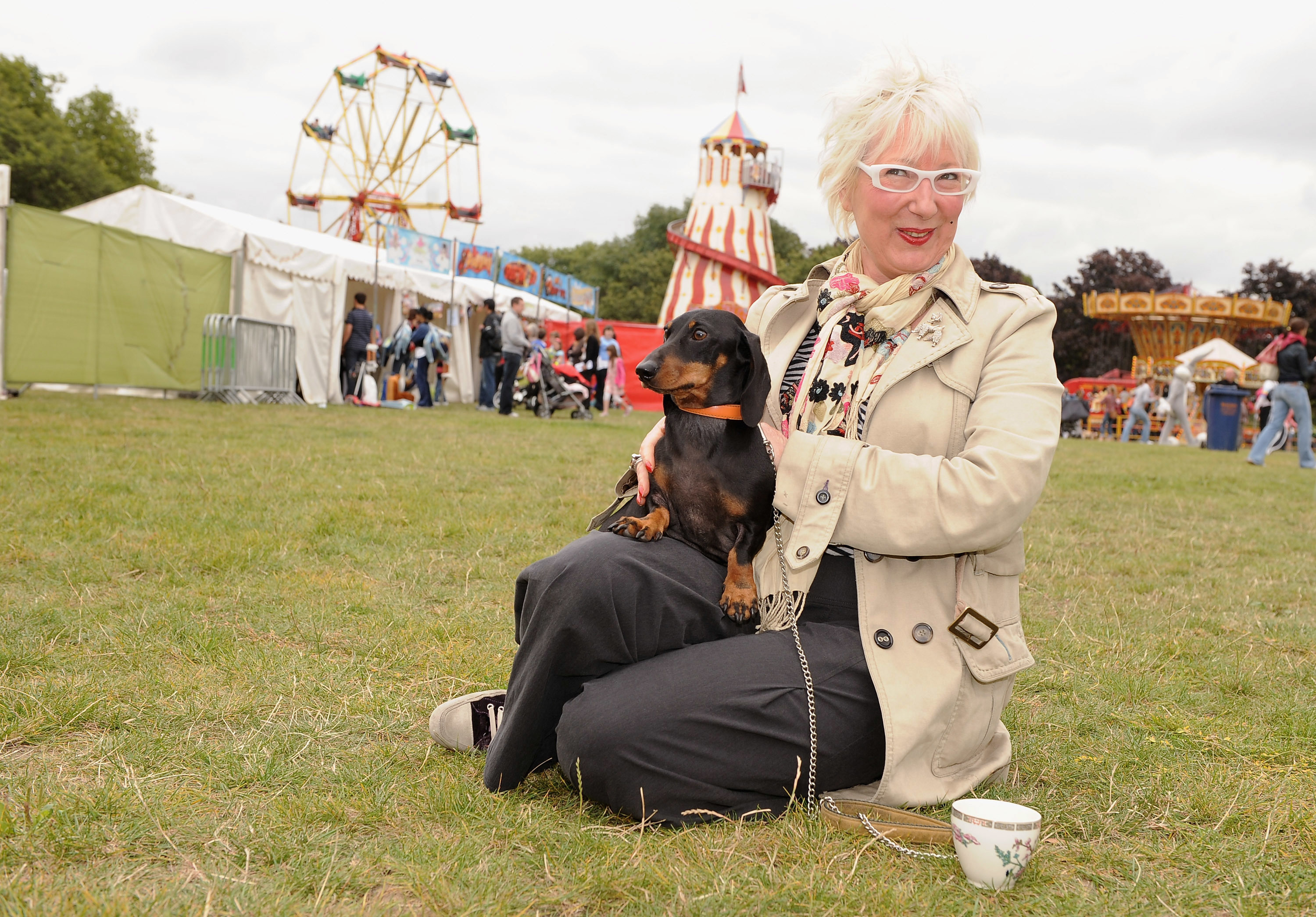 SHE is a Perrier Award-winning comedian, a TV veteran and a put-bums-on-seats stage show banker.
But Jenny Éclair says there could have been so much more.
"I've felt a sense of being undervalued for a long time during my career," she says as she sits down to talk about her latest tour with iN10.
"I don't think I've had the exposure and some of the telly jobs I could have had.
"In the early days it was as much to do with the fact that I didn't have the Oxbridge connections.
"And then there was a bit of sexism. But I think fighting against that is something that's kept me going really."
Jenny, who's 57, says she was, thankfully, left pretty untouched by the showbiz sexual abuse which has been laid so shockingly bare by recent revelations.
Those she's worked alongside over the years have caused no concern or offence.
"I've got off very lightly in my career and my personal life in those aspects," she confides.
"Although I do think I have been viewed through a sexist telescope. People have written me off because they don't like female comics.
"They either didn't come to the shows or if they did they looked bored because that's what they wanted to look like at a female comic. Or they wanted to be seen to heckle."
Anyone who did fancy a verbal sparring match with former Loose Women panellist Jenny is either brave or, more likely, foolhardy.
You feel you'd have a better chance of getting Donald Trump to invite Hillary Clinton for dinner than your odds on walking away without your tail between your legs.
Are you a feisty woman?
"What do you think?" Jenny fires back to what may indeed have been a question inviting a pretty obvious response.
"Let's face it, I'm not going to take any rubbish in any aspect of my life.
"I don't find it difficult to tackle situations head-on. I don't get embarrassed. If someone's misbehaving on a bus, I'll vocalise my disapproval.
"If somebody throws things out of a car window, I'll push it back through their window.
"I'm a difficult woman and I'm very proud to be a difficult woman."
Lest there be any doubt that rubbish-tipping drivers will feel the lashing of her tongue, Jenny's happy to confirm she will happily stride in where others fear to tread.
"It was a black cab driver once and I told him he was contravening his contract by throwing his paper cups and cigarette butts out," recalls Jenny.
"I told him I had his number and I'd report him. I'm very good at swearing.
"If someone's going to get aggressive and start swearing then I'm more than equipped to give a mouthful back."
So, with the wherewithal to vent her feelings freely, what else would raise the ire of the veritable Ms Eclair?
You feel there may be a few targets and she doesn't disappoint.
"Things that bore me that shouldn't. Plays that are overlong. Three-and-a-half hour plays? There's no reason.
"Some of my partner's clients drive me mad as I think they're selfish and spoiled.
"Loads and loads of things. It can be as simple as running out of Marmite.
"But as I get older I've become better at avoiding the things that I know are going to infuriate me. So, am I mellower? Possibly.
"I think it's more that I have learned to talk myself down. I tell myself that in a few minutes this won't matter as much."
Like Marmite, some may view Jenny as a love-her-or-loath-her figure, but she's engaging, stimulating, thought-provoking company.
And the many who are very much in the "love her" camp will be delighted to see Jenny back on the road with a 60-date Grumpy Old Women Live tour, which starts next month, with three Scots dates in May.
To The Rescue is the latest incarnation of the stage show has raucously entertained almost half a million theatre-goers for well over a decade.
Jenny, original cast member Dillie Keane and new recruit Lizzie Roper will be giving it their all in a fresh and frank 90-minute show.
It all started with a hit BBC series, Grumpy Old Women, which subsequently transformed into the live show.
"I realised after the Grumpy series it was the thing that most people recognised me from," Jenny smiles.
"I'd been around for a long time with a bit of recognition, but not much, and I became aware that there was a tribe of middle-aged women watching this and loving it.
"It was a mirror held up at a big chunk of society and reflecting their own lives.
"There are a huge number of us going through that middle-aged experience at any one time. It's nice to look around and think we're all in this leaky old boat together and we might as well hold hands through it.
"There's a weird kind of camaraderie."
The companionship of a travelling troop is a welcome contrast to the solitary trek of Jenny's stand-up.
She reckons her last solo show "went round the country about 18 times" before taking her to Australia.
"It went on for two-and-a-half years," she explains. "I loved it but it's a slog going round by yourself for a long time and it's nice to break it by doing something with some other people.
"The Grumpy shows are always a laugh and every couple of years I feel one brewing."
It was back in 1995 that Jenny became the first female solo winner of the Perrier at the Edinburgh Fringe.
"Edinburgh has a massive place in my heart. There are so many of the cobbles that are very familiar to me, particularly around The Pleasance courtyard.
"I think I might have to have some of my ashes scattered there."
She recalls terrible nerves and panics about reviews in the early days, but the welcome was always warm.
Now, though, any return would never involve late night laughter.
"I learned very early on I never wanted to go on stage post-10 o'clock.
"Nowadays I'm happy with an eight o'clock show – my audience don't want to be up late. I've no desire to be performing to drunks at 3am."
The one seemingly big shake-up in Jenny's life was getting married to her partner Geof Powell.
She's been with the designer for more than 35 years and their nuptials last year came as a surprise to some.
Pragmatism, not a sudden passionate proposal, was behind the wedding though.
"It was tax and death duties," says Jenny. "I'm not going to go off with anybody else and he's 70 this year so I don't think he's going to go off with anybody else.
"Our joint affairs were too messy. At this stage of your life you have to tidy stuff up.
"Once you get wills done it hits you in the face what you're going to lose if you don't get married.
"Anyway, there's no reason not to if you really like each other."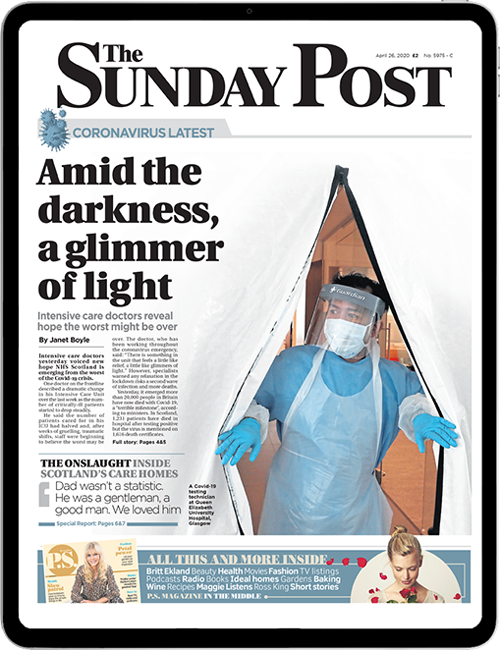 Enjoy the convenience of having The Sunday Post delivered as a digital ePaper straight to your smartphone, tablet or computer.
Subscribe for only £5.49 a month and enjoy all the benefits of the printed paper as a digital replica.
Subscribe