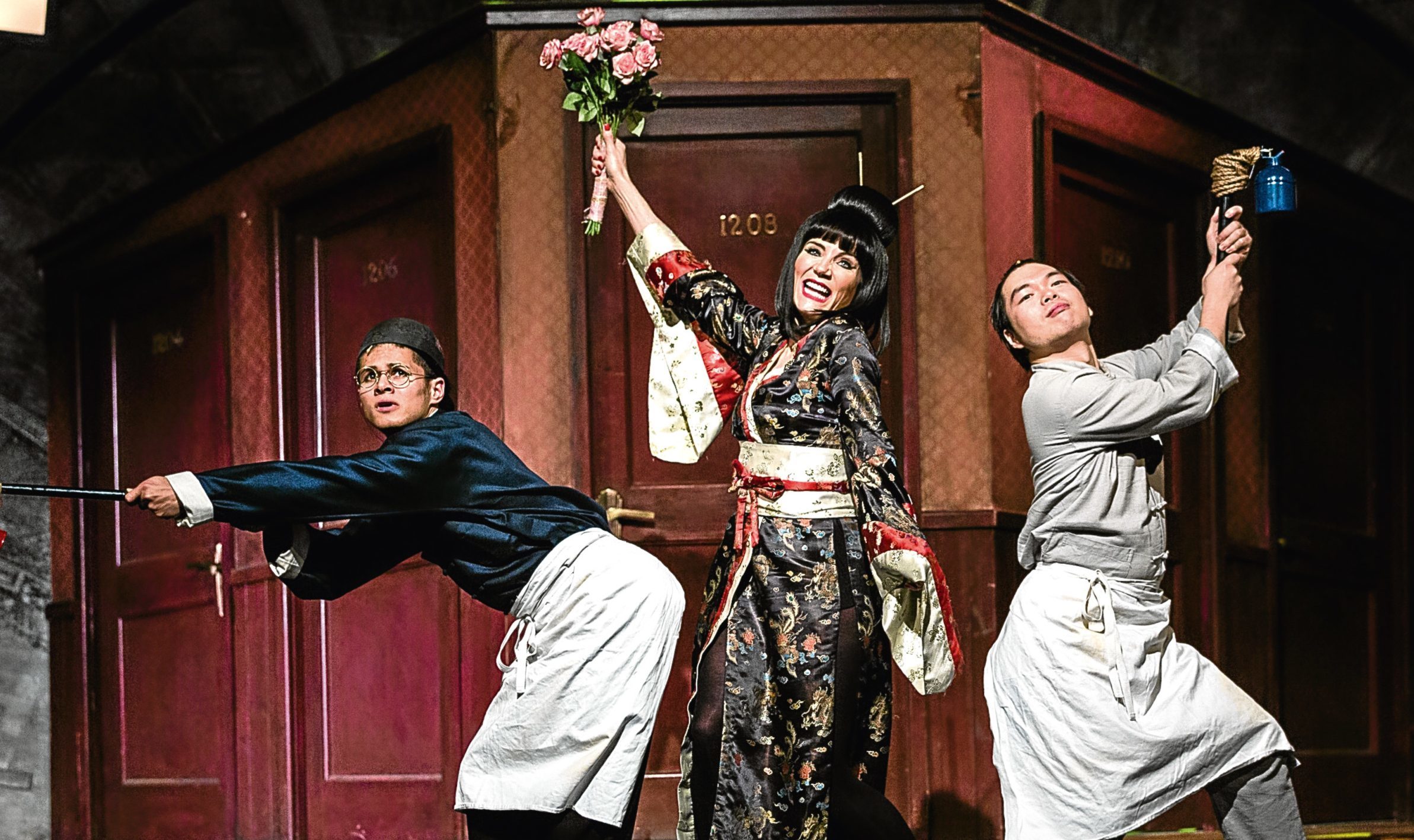 MICHELLE COLLINS is back as a baddie in her latest role.
After a decade as EastEnders' arch manipulator Cindy Beale, she's playing evil Mrs Meers in the touring production of the classic musical Thoroughly Modern Millie.
"Mrs Meers is basically the villain of the piece," says Michelle.
"She's an ex-con who has changed her name and accent, and she now owns a hotel in New York.
"It's a residence for young ladies, such as all the actresses who go to New York to make their name, and she poses as this nice, kind, friendly woman, but basically she's involved in white slavery, shipping these girls off to Hong Kong.
"It's not very nice, but it is a musical comedy so you don't take it too seriously!
"And she likes to think she's an actress, but she was a very bad actress — she does a dreadful Chinese accent, but she thinks she's very good.
"It's not easy to portray a bad actor," laughs Michelle.
"She's not an easy character to play because you're switching between Noo Yoik and bad Chinese all the time, but she does have some very funny lines and I like a challenge.
"It's very different from anything I've done before, but it is fun.
"It's a very full-on musical, it's quite hammy and there are lots of big period musical numbers.
"It's that jazz age thing, the 20s, flapper girls, tap-dancing — think F Scott Fitzgerald and La La Land.
"There are some really great numbers in it and the costumes are great, all very sparkly, all very stylish though I've only got one costume throughout the whole thing!
"What's really good is that Thoroughly Modern Millie isn't done very often," adds Michelle.
"It hasn't been in the West End for about 10 years, but when it was on Broadway a few years ago, it won eight or nine Tony Awards."
So, the obvious question has to be, was Michelle perhaps channelling Cindy Beale at all for her new part considering Walford's selfish seductress was the woman we all loved to hate?
"I hadn't thought of that, but I think Cindy was a bit more conniving, and Mrs Meers is far less likeable than Cindy ever was," says Michelle, who doesn't look anything like her 55 years.
"I don't think there's a day goes by that people don't go: 'Hello, Cindy!' even though it was 21 years ago.
"But the people also know me from Two Thousand Acres Of Sky and ask if it's coming back.
"I've never been pigeon-holed — because I don't stay in anything long enough to get pigeon-holed.
"I get bored too quickly, I need to move on!"
Knowing Thoroughly Modern Millie was next up, did Michelle watch co-star Joanne Clifton — who plays the title character — waltz her way to winning Strictly Come Dancing before Christmas?
"I was working so I didn't see much of it, but I was aware of her because I knew she was doing this and it was amazing that she won," adds Michelle.
"When they booked her in the summer, I think she'd only done one series so that's been a nice boost at the box office!
"She's really, really good in the show, a great all-rounder, but I know the producers were watching her in Strictly and there was a bit of: 'Can she not get knocked out, we've got rehearsals to do!'"
Thoroughly Modern Millie is on tour until July. For ticket information, visit www.modernmillie.co.uk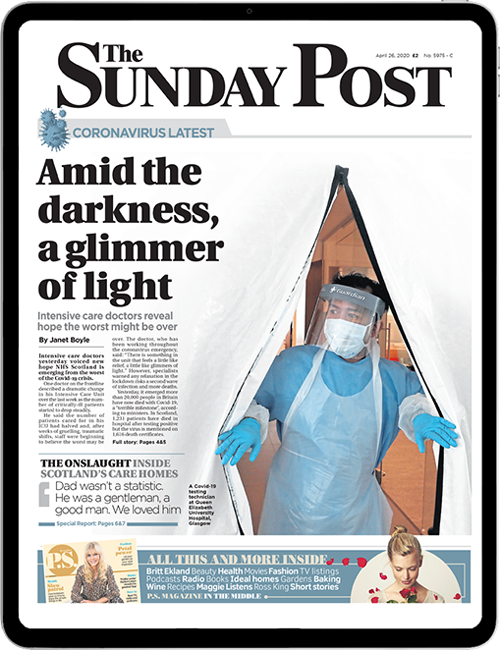 Enjoy the convenience of having The Sunday Post delivered as a digital ePaper straight to your smartphone, tablet or computer.
Subscribe for only £5.49 a month and enjoy all the benefits of the printed paper as a digital replica.
Subscribe