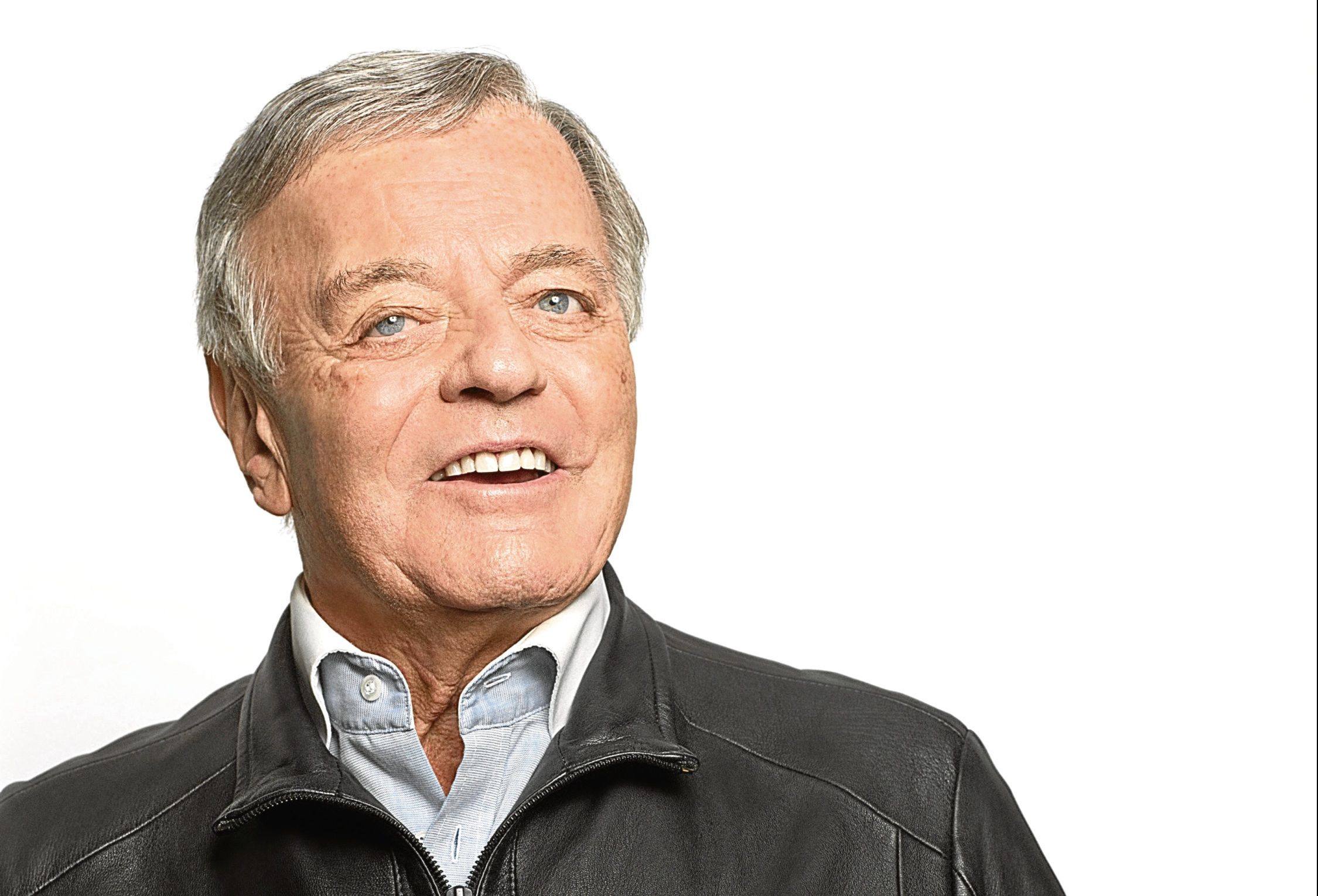 TONY BLACKBURN is not just having a Golden Hour on BBC Radio 2 each week, he's having the Golden Time of his life — a grandad who plays records for a living and gets loads of fanmail.
"Not many people have come out of a public school and become a pirate — a politician, yes, but not a pirate DJ," said Tony as he recalled his time at the famous Millfield School in Somerset.
"I didn't really know what I wanted to be when I was at school, but I did feel that it had to have something to do with music."
Of course, Tony's ambition was realised more than he could ever have imagined, but how did he graduate from public school to becoming the nation's favourite DJ?
"My father, Ken, was a GP in Poole and my mother, Pauline, was a nurse until she had children," Tony, who turned 75 on Monday, explained.
"I was first and then three years later, my sister, Jackie, arrived.
"I loved music from an early age — as long as I can remember and I had an ambition from when I was about four.
"I knew I wanted to be an entertainer.
"As you grow up, people ask more and more what you want to do when you leave school. My answer remained the same.
"I wasn't very old when I started to sing in the local church choir.
"I had no interest in religion and would go as far as saying I hated anything to do with church, but I had quite a good voice and was in demand, so for the sake of the chance to sing, I went along with it.
"Singing was to prove a better pastime than I had thought, even when I went to Millfield.
"First of all, I went to a private primary school called Castle Court, which was pretty strict, as most were at the time.
"In the classroom, if you did something wrong, the teacher would throw chalk at you. There was also the cane or the slipper.
"Although I was a bit of a loner, I did have some good friends.
"Music was still the most- important thing to me, though, and at that time, Motown was starting to develop. I loved listening to The Drifters. The years passed and it was time for me to move up to a secondary school.
"It was not initially intended that I would go to Millfield.
"I ended up there as my father had been to the famous Rugby school and thought I might enjoy the same.
"So I took the Common Entrance exam for Rugby, without telling my parents that I didn't really want to go away to boarding school.
"I was extremely happy at home. My father had thought he was doing me a favour and helping me with my life and, in fairness, later when we talked about it and he realised that I hadn't wanted to be away from home, he told me that I should have just said something.
"He was probably right, but I went along with it and possibly the experience was good for me.
"I didn't try very hard to pass the Rugby entrance exam, and I failed.
"Unfortunately, I didn't realise that there was an alternative possibility — another boarding school called Millfield.
"It seemed that I was destined to go to a boarding school whatever.
"I was 12 when my father took me to meet the headmaster, John Meyer, who was affectionately known as The Boss.
"While there was no exam to pass, there was something I had to do. I could bowl quite fast at cricket and the headmaster said: 'Imagine I'm the stumps and bowl the ball at me!'
"I did, and hit him really quite badly on the leg. He said: 'God — that was fast!' And gave me a scholarship on the spot.
"Millfield was pretty good and certainly an interesting place to be.
"It was quite strict, of course, but it was generally more open-minded than most and the rules were not stifling.
"My only real interest was music. I took my guitar with me to school and was always practising and composing songs.
"I found a room that was isolated from everybody else and used to shut myself away and learn the guitar with the help of Bert Weedon's famous book, Play In A Day, which helped many a famous pop star to get started.
"I still sang as well, and at Millfield, there was a very nice girl in the choir called Mary Marsh, so there were compensations and an incentive never to miss a choir practice.
"Much of my evening time was spent listening to Radio Luxembourg with DJs like Pete Murray and Alan Freeman presenting.
"Little did I know that the day would come when I would work alongside them.
"One problem at Millfield was to do with school meals.
"When I was about five, we had a family holiday on a farm and I loved the chickens. I stopped eating meat from that moment and have been a vegetarian ever since.
"I remember at Millfield, they once presented me with what was probably a very good steak and told me not to be stupid. I was polite in my answer but refused to eat it. I sat there for about an hour and a half until they gave up.
"After that, I just had vegetables for the main course.
"I was not especially interested in sport, but somehow I was quite good at football, rugby and cricket.
"I was in every sports team that was going and captained some of them. Because I was quite good at throwing things, I even used to throw the javelin during athletics.
"In the rugby team, I played alongside a fellow pupil called John Sergeant who, of course, went on to be a top BBC journalist and programme presenter — as well as making a name for himself in Strictly!"
Tony admits that he could not wait to end his school life and start to spread his wings.
"When I was 16, I wanted to leave school and get on with life," he said.
"I wasn't getting very far with exams and spent most of my time either out on a field kicking a football around or playing my guitar.
"Millfield was pretty good, but I wanted to get on with something else. I basically ran away because I said I was going on a family trip and got permission to go out of school. I hopped on a train and went back to my parents.
"That was the end of my time at Millfield, but not quite the end of my schooling because my parents arranged for me to have private education to get me through my exams.
"I stayed home, worked hard and got all my exams in a year and then went to college for three years to get a business diploma.
"I was much happier and I was still singing and playing my guitar. In fact, while I was at college, I started singing with a dance band at the Pavilion Ballrooms.
"I became the guitarist and singer. To improve myself, I also took singing lessons.
"I think my big break came when I spotted an advertisement in the New Musical Express. I read that there were DJs wanted at Radio Caroline which was, of course, a pirate station.
"I didn't really know what that meant, but I applied and got the job. In that moment, my life changed dramatically — I became a pirate!
"Later, of course, I joined the BBC and I have loved it ever since.
"I love going into a studio, and work-wise, I am at my happiest when I am talking live on radio and playing great music."
Having been the first voice of the new Radio One back in September 1967, Tony's had an amazing career ever since, even winning I'm A Celebrity Get Me Out of Here in 2002.
Today, approaching 75, Tony is still as busy as ever with his two BBC radio shows Golden Hour, on Friday evenings, and Saturday morning's Sounds of the Sixties, and a demand for personal appearances.
He lives in Hertfordshire with his wife Debbie and is a grandfather.
"Being a grandfather makes me feel old — well, sometimes," said Tony. "It can be exhausting, but it's great. Whenever the grandchildren come round, it is just great fun.
"They think I'm a funny grandad as I'm always coming up with silly things to do with them.
"That puts me under pressure to come up with even more silly things to do for next time!
"I do my best and we have a lot of laughs.
"Somebody asked me if I was ever going to retire and I said presumably if I turn up at the studio one day and I don't know why I'm there, they'll turn me round and show me the way out.
"Until then, I'll keep going. It helps you shed the years and come to life."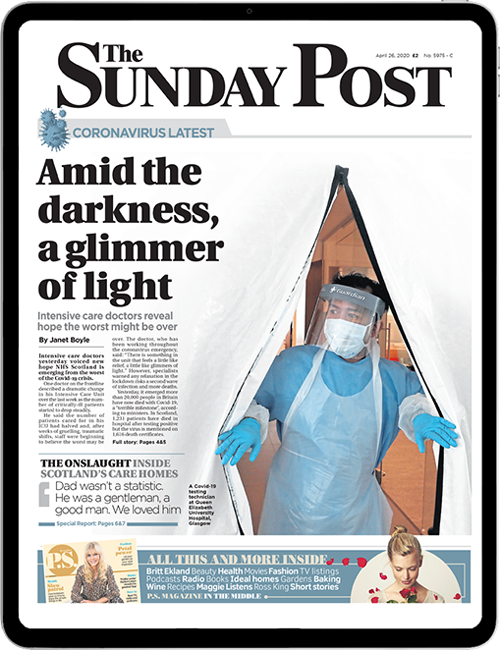 Enjoy the convenience of having The Sunday Post delivered as a digital ePaper straight to your smartphone, tablet or computer.
Subscribe for only £5.49 a month and enjoy all the benefits of the printed paper as a digital replica.
Subscribe